Trip:
Mt Burkett - NW Face "Can't Knock the Hustle" (FA)
Date:
10/6/2012
Summary:
First Ascent of the Northwest Face of Mt Burkett on October 6th 2012. John Frieh and Doug Shepherd. "Can't Knock the Hustle" IV 5.8 M4 AI4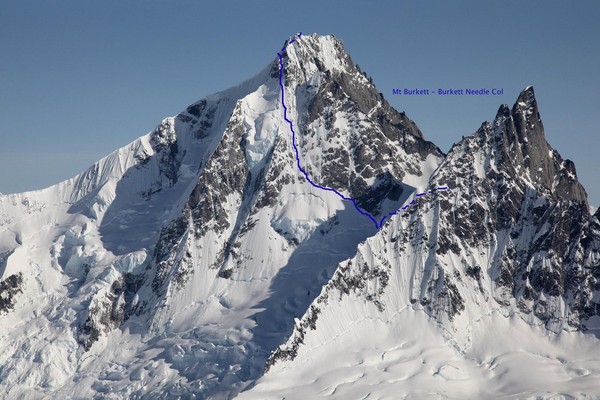 Details:
During last year's ascent of the
East Arete of Burkett Needle
I was able to scope out at least the start to a possible line on the Northwest face of Mt Burkett. That, coupled with Mr John Scurlock's excellent photos, gave us just enough beta to warrant an attempt once a weather window was identified which, unfortunately, is often the crux of climbing in the Stikine. The Stikine attempted to "wait me out" all summer with a consistently crappy forecast before finally offering a weather window, thinking I had given up for the season. Nice try weather gods.
On October 5th Doug and I flew from SEA to PSG where stubborn cloud cover resistant to burning off resulted in us getting flown into the Burkett glacier late in the day. We used the few remaining hours of daylight to approach Mt Burkett and used the same camp Dave Burdick and I used in
2009
. The following morning (Oct 6th) we rolled out of camp around 5:30 am (???) and after some crevasse crossing hi jinx (see below) we reached the Burkett Needle/Mt Burkett col. We promptly dropped over, descended until we found a logical point to gain the face.
Simul climbing blocks followed as we slowly unlocked the face. We found classic north face climbing: granite mixed climbing, ice and steep snow which reminded me of the NW face of Mt Stuart... only longer. We topped out around 4 pm (???) and after a few pics we rappelled and downclimbed the Golden Gully route. More glacier hi jinx, again in the dark, before finally hitting camp around 9 pm made for a ~16 hour camp to camp time.
The following morning we did the short hike down to pickup where Wally promptly grabbed us just before 11 and brought us back to Petersburg for a ~43 hour round trip.
The Northwest Face "Can't Knock the Hustle" (IV 5.8 M4 AI4) represents the 6th ascent of Mt Burkett. Many thanks to Dieter Klose for support and allowing us to climb while the Icecap was "closed for the season" and to our pilot Wally from Temsco Air.
Lastly, a huge shout out to Doug for sucking it up and getting it done on this one considering he is 6 weeks post toe surgery.
John Frieh
Doug Shepherd
Pictures:
Yes we have more. I will be showing them plus some from
Mt Dickey
on
Oct 22 in Vancouver, BC (CANADA!)
and sometime later this year at Mountain Gear in Spokane. If you're in the area I would be stoked if you can make it
Glacier travel hi jinx
Approaching the col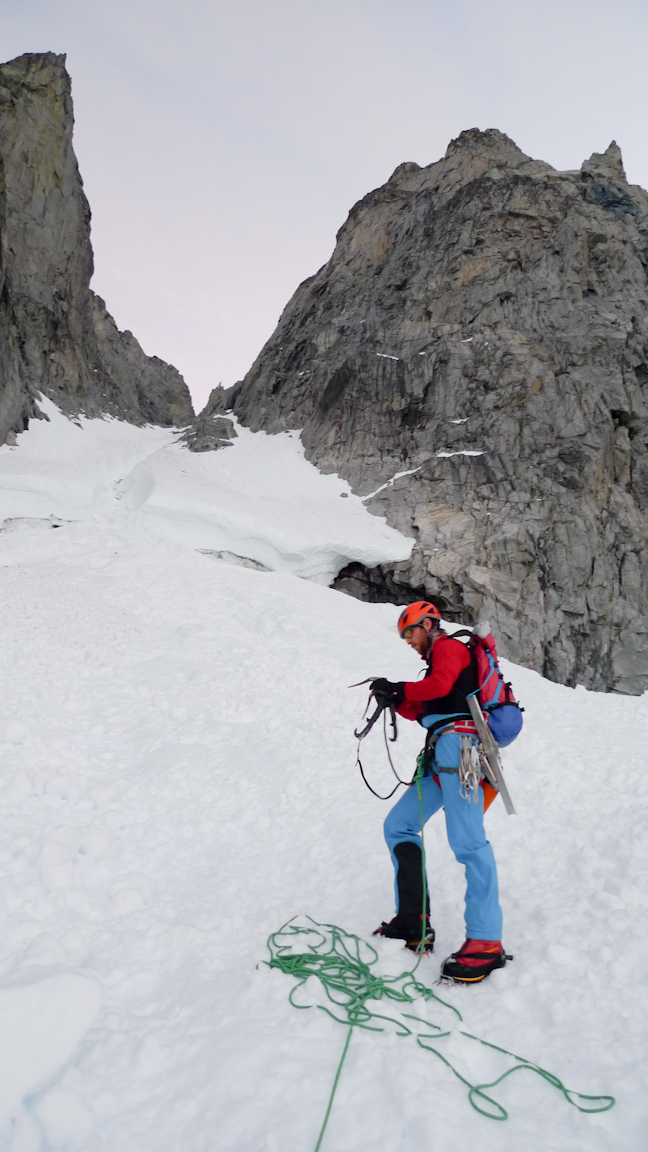 Low on the face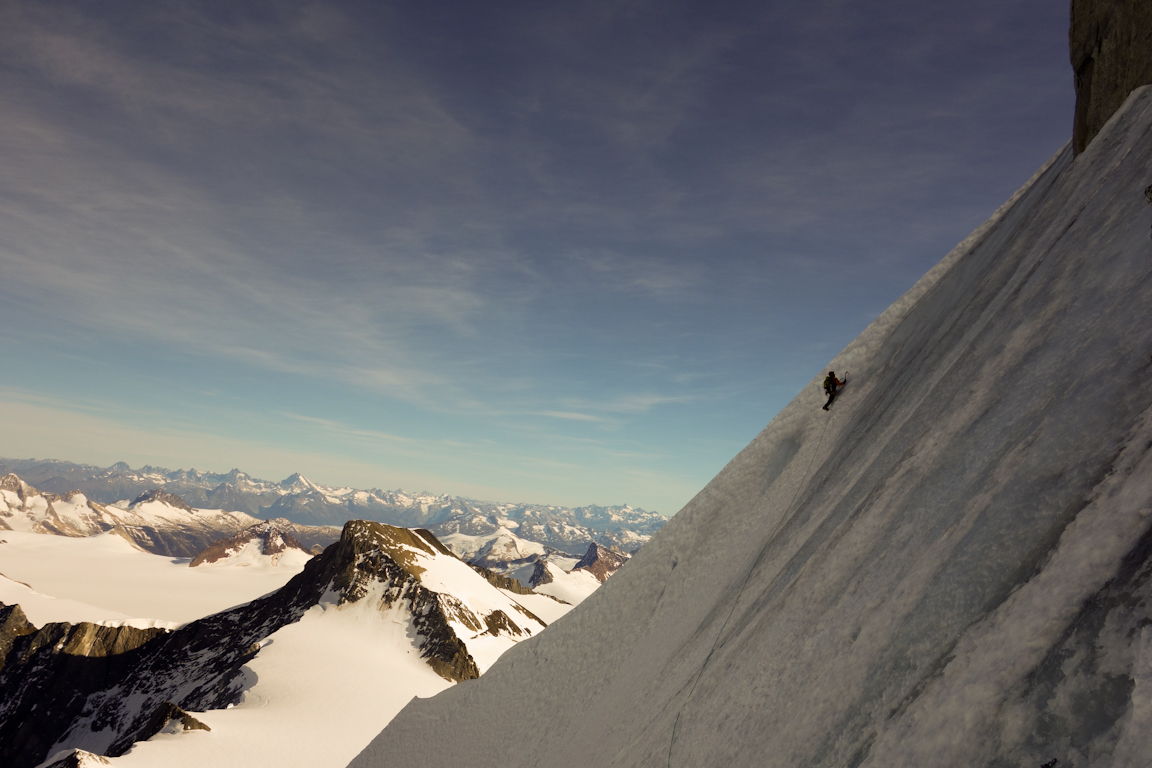 Higher on the face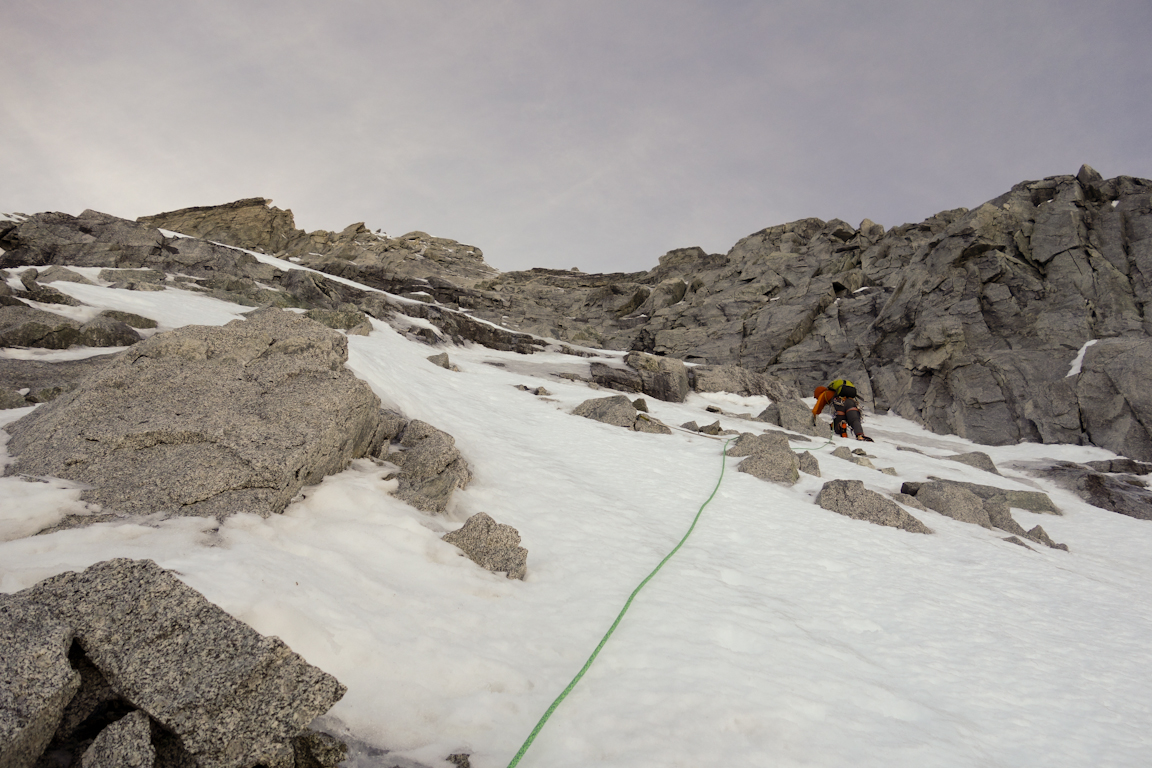 Yes it was really windy
Gear Notes:
10 screws, #00 c3 -> #3 c4, rap material, picket
Wild Squirrel Vanilla Espresso
Approach Notes:
Wally is the man