Trip:
The Devil's Tongue - Standard- Illegal Immigration Ridge
Date:
9/16/2017
Trip Report:
In anticipation of our 2018 unsupported mission to the North Pillar of the
Devil's Thumb
Scott and I recently completed a training climb of the Devil's Tongue. We feel it is a good step towards our end goal, mainly because we saw THREE bears..... and we hear AK has a few of them. That, and we had to ford a river (THE MIGHTY SKAGIT), fight with a Barred Owl, and scramble lichen encrusted EXPOSED third class rock. It was pretty intense.
But the pastoral scenery from camp and the approach to the peak helped to calm our nerves, even when we had to sweep bear scat from out chosen tent site. Intense! The chocolate didn't hurt either. But unless you're planning on the Devil's Thumb next year, there's probably no reason to climb the Devil's Tongue. This report is mainly to save you the effort of finding out firsthand why nobody goes up there (we were first party to sign in this year).
See what I mean?
the MIGHTY Skagit: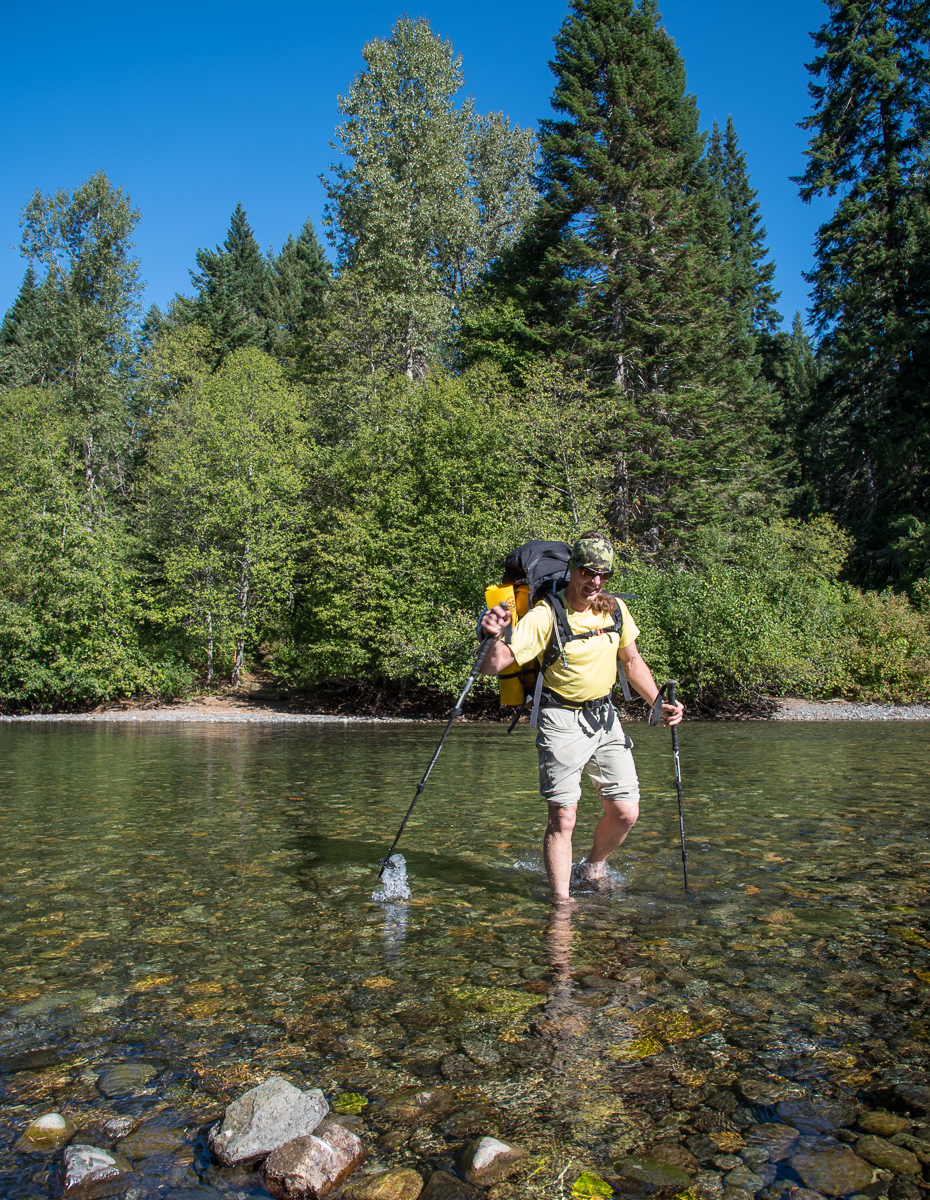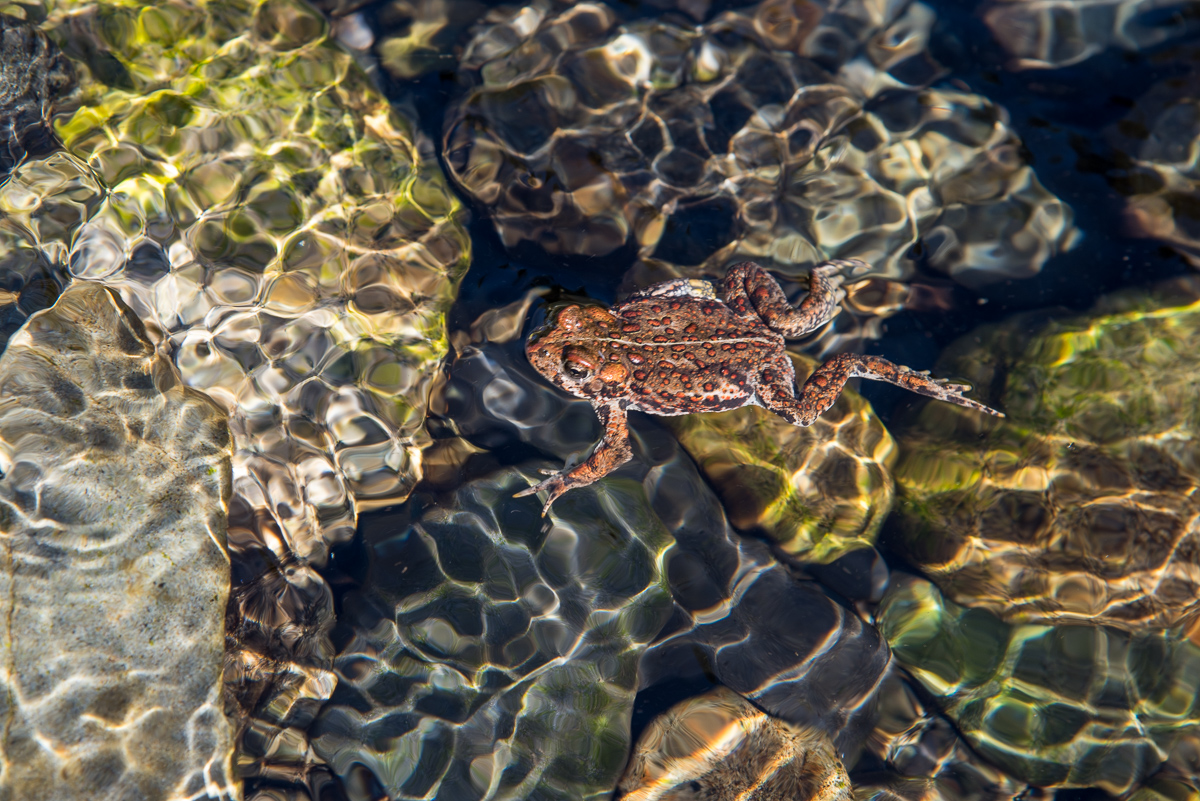 Jack and Ross Lake:
Hard Mox and that wall that Lunger and Layton climbed on Lemolo (separate trips):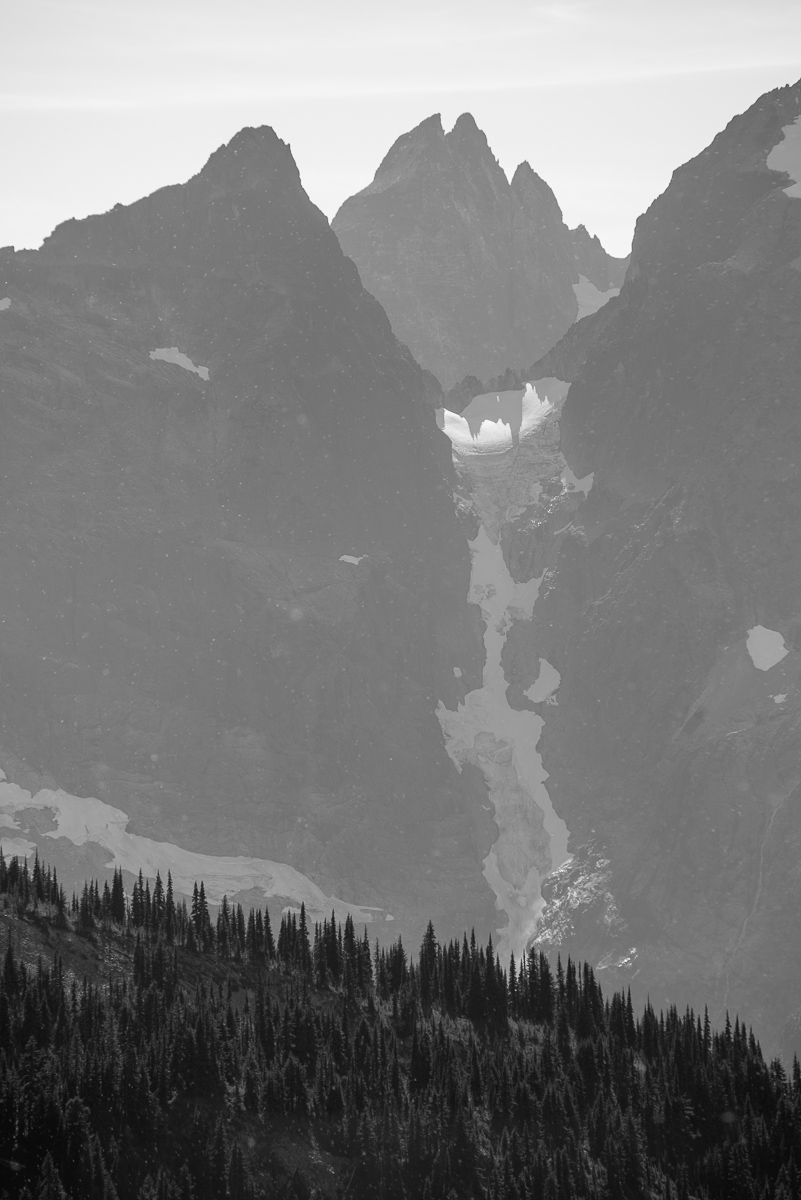 Luna and S. Pickets: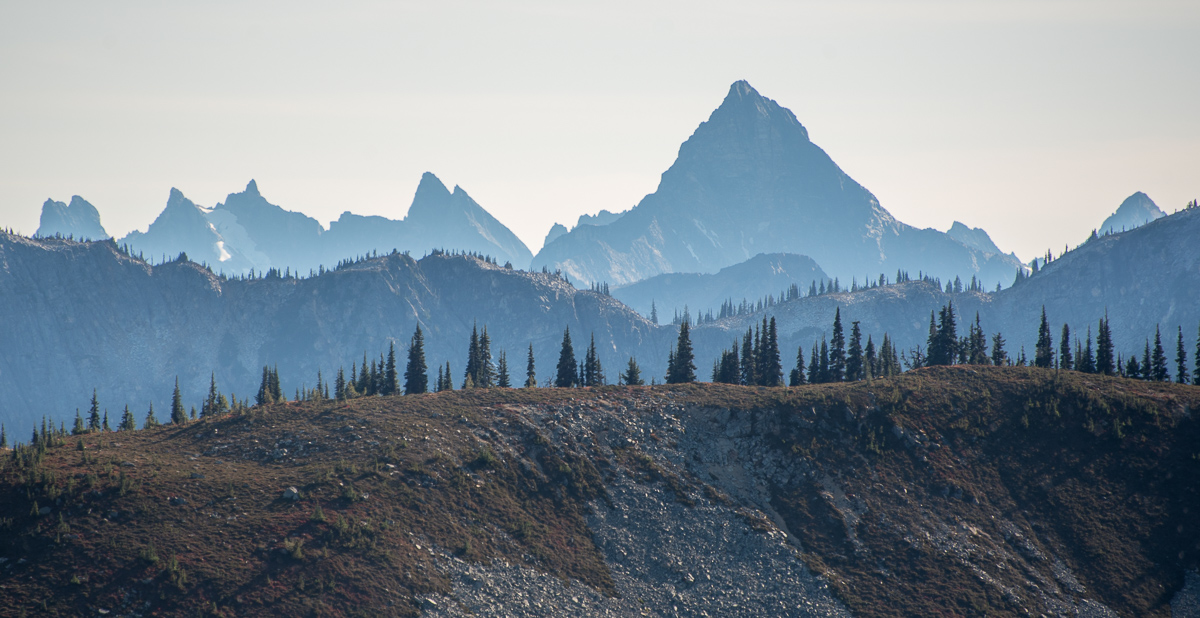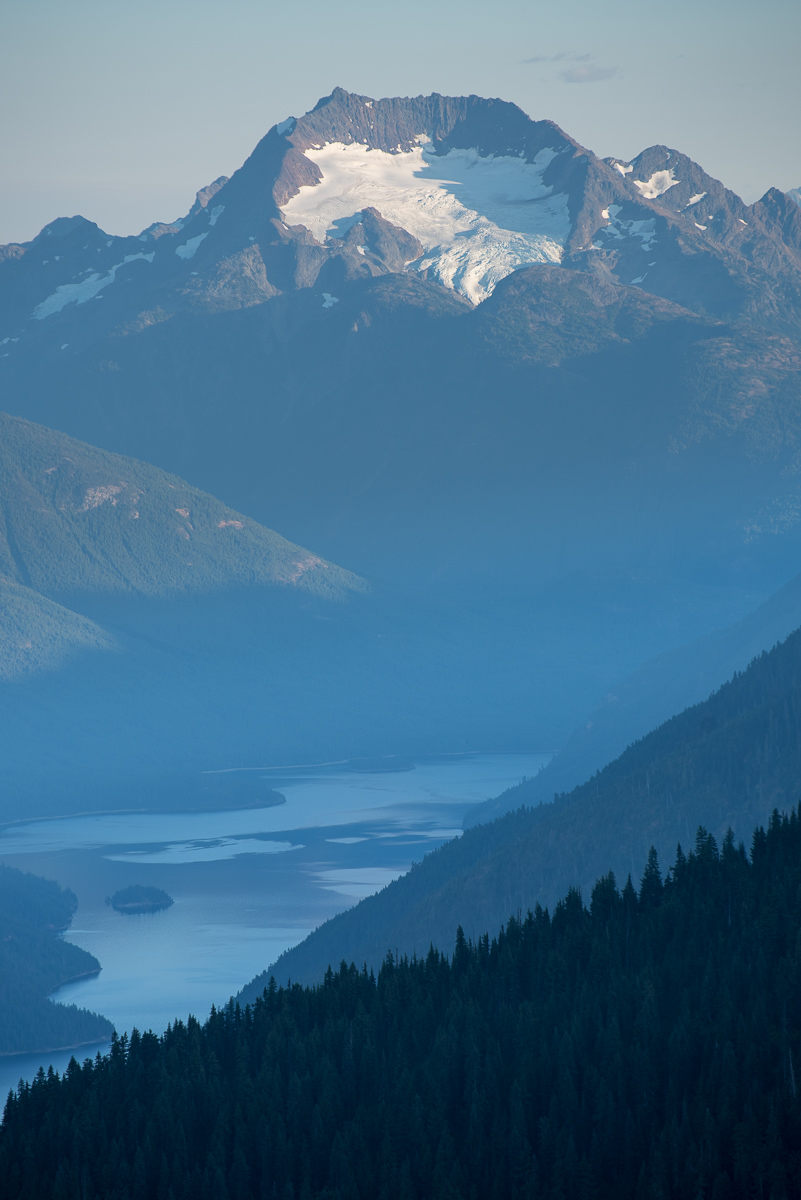 More Lunger and Rat FA's, Zorro wall on N. Hozo and NF of S. Hozo: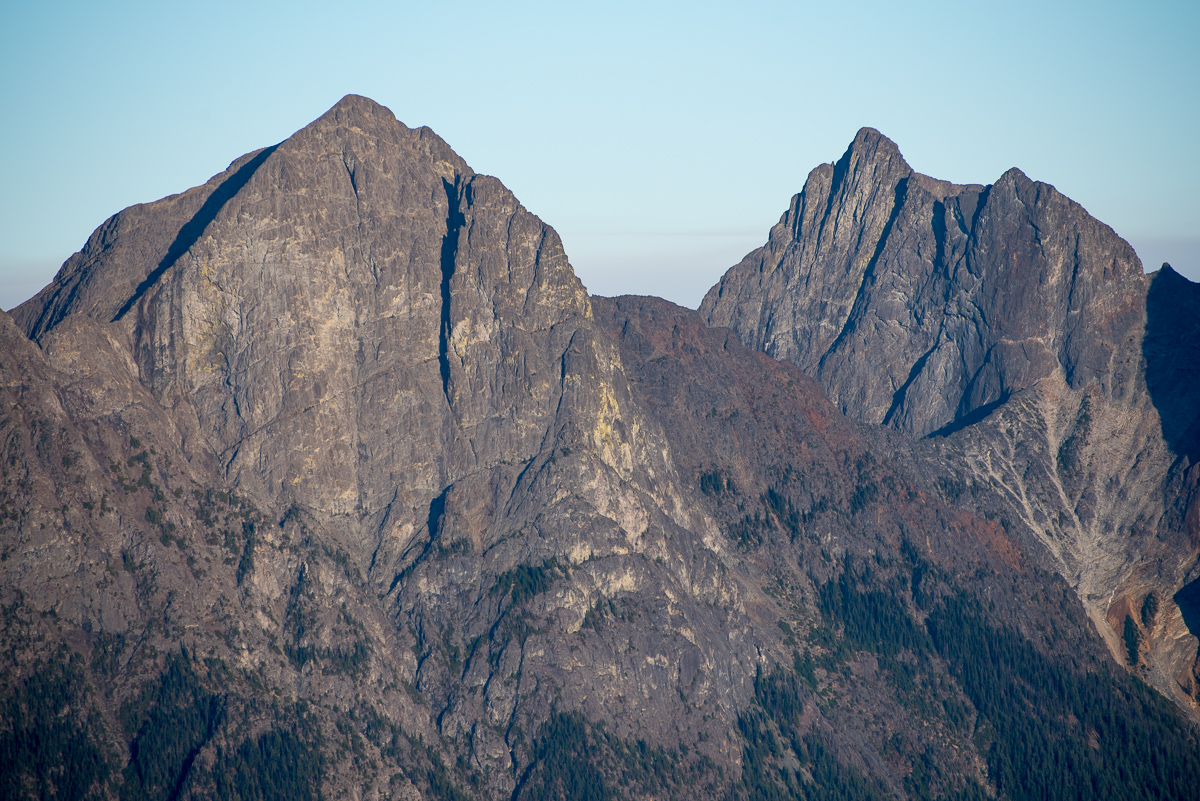 Northern Lights on the left horizon, fire in BC on the right: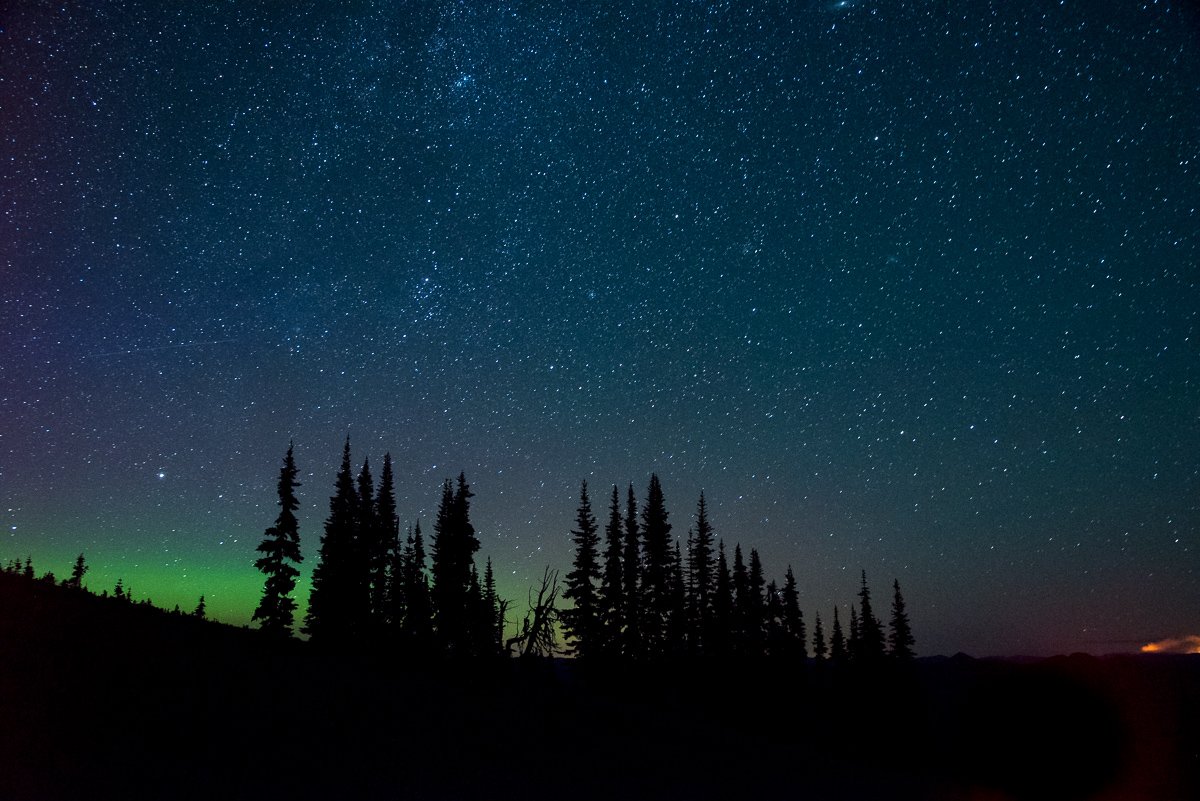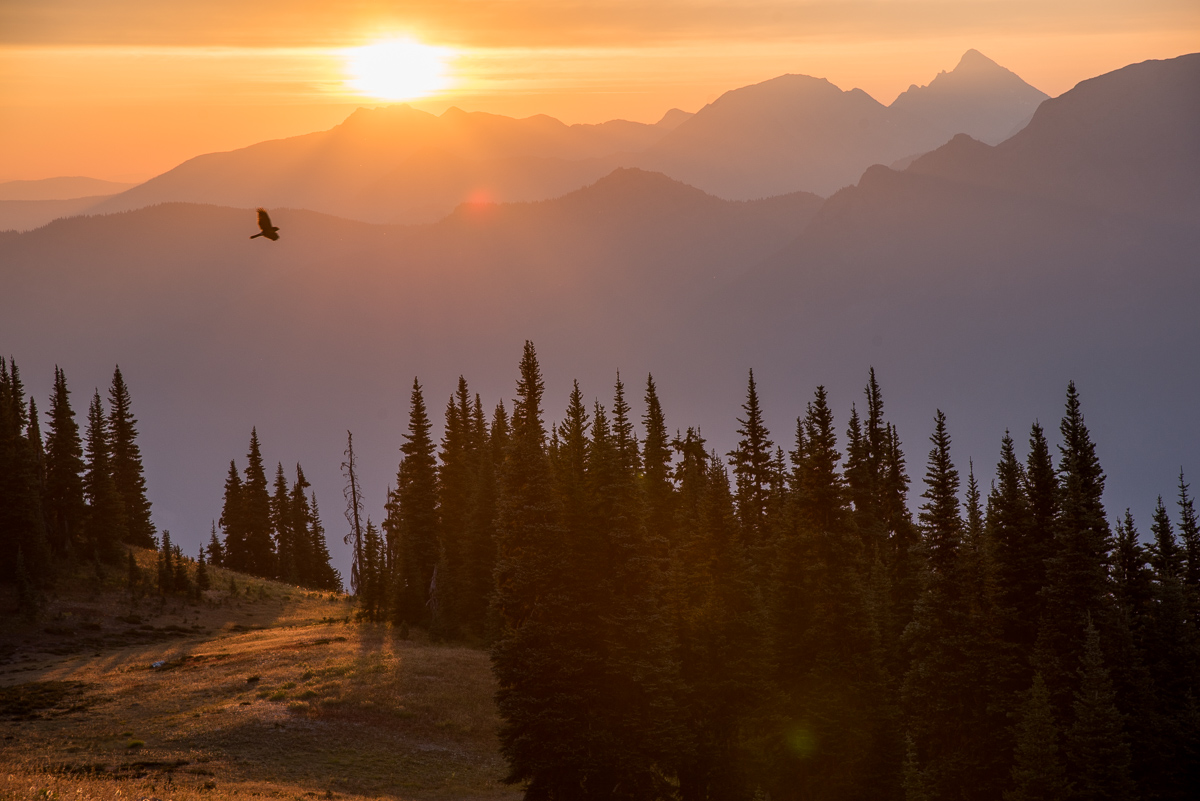 THE DEVIL'S TONGUE: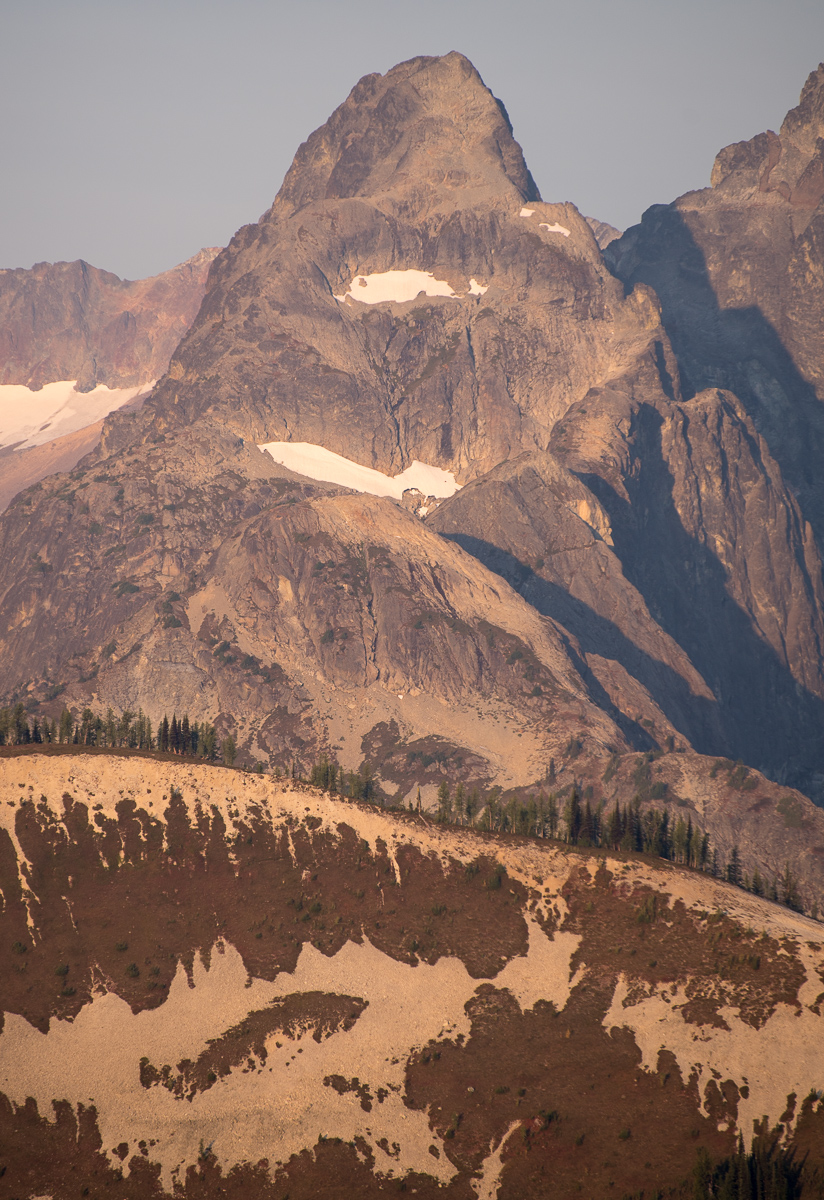 Foxy Moxy: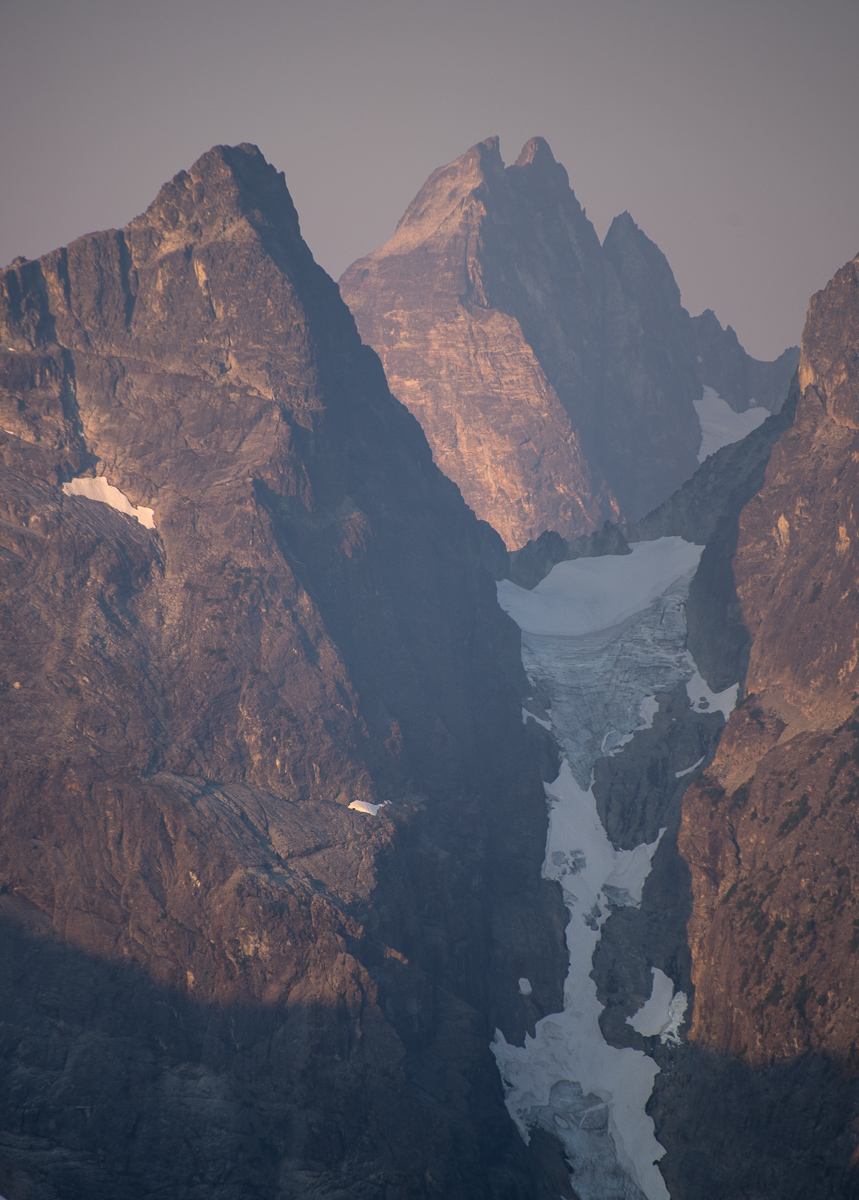 The Impressive NFs of McNaught and Rahm to the right of the Devil's Tongue: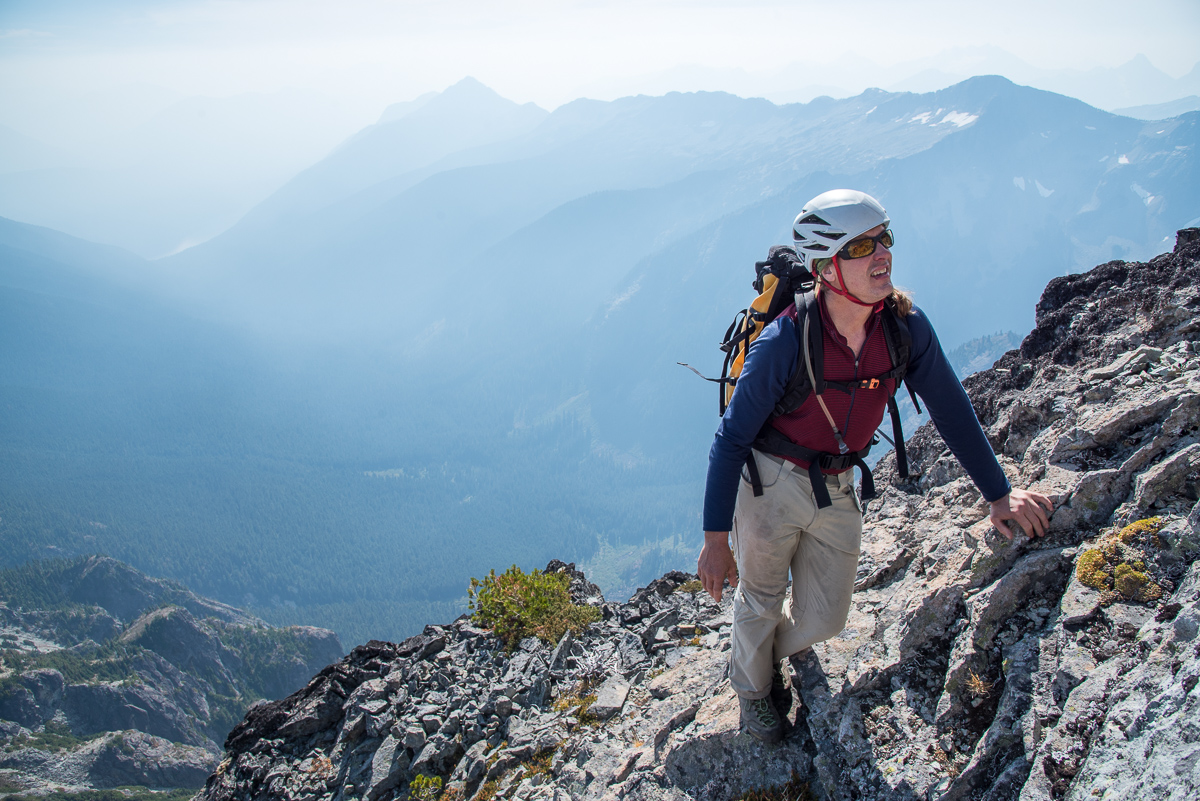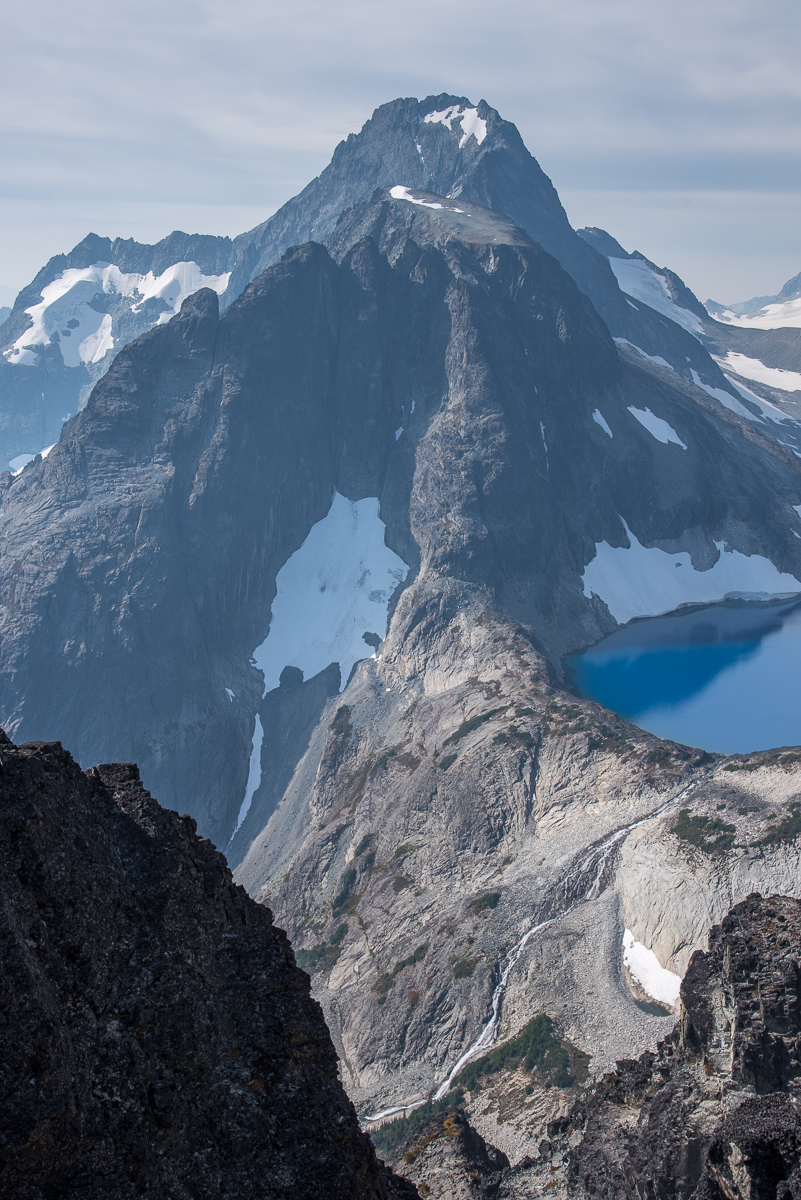 Custer (L) and Rahm (R) from the summit:
Scott on the summit with Spickard behind: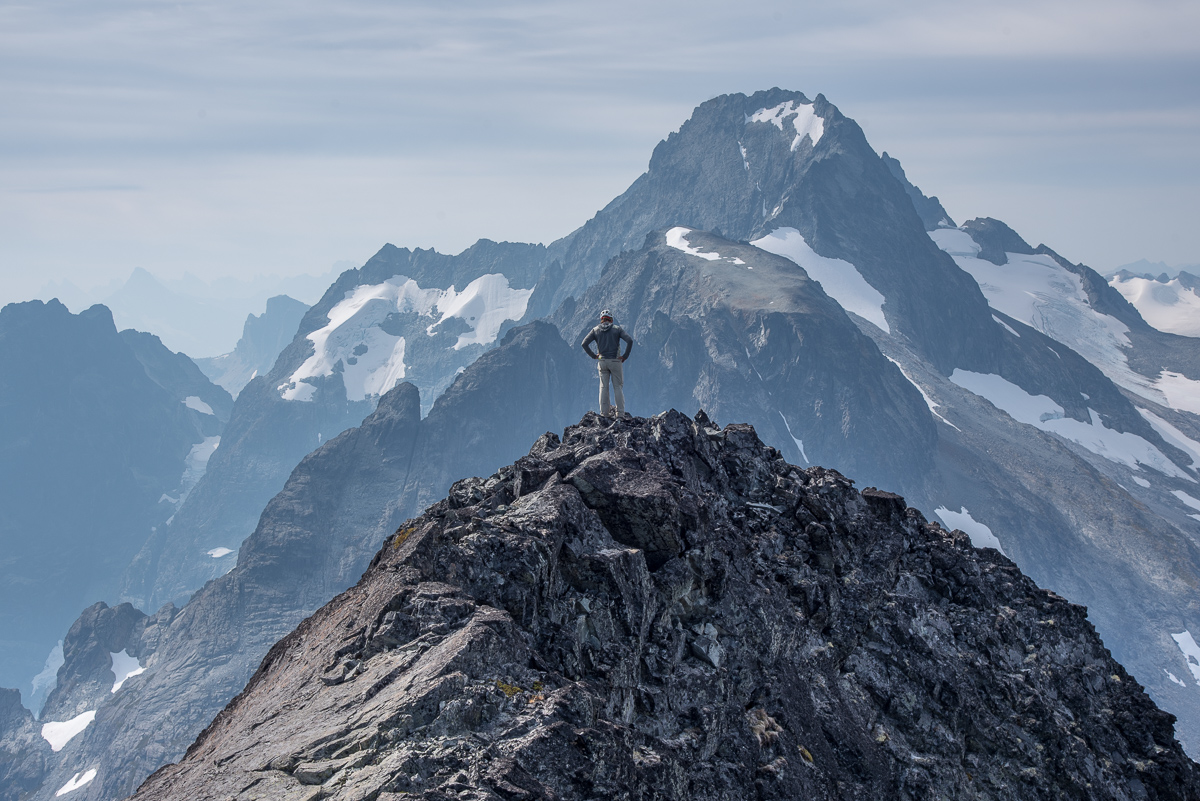 Hazy Pickets: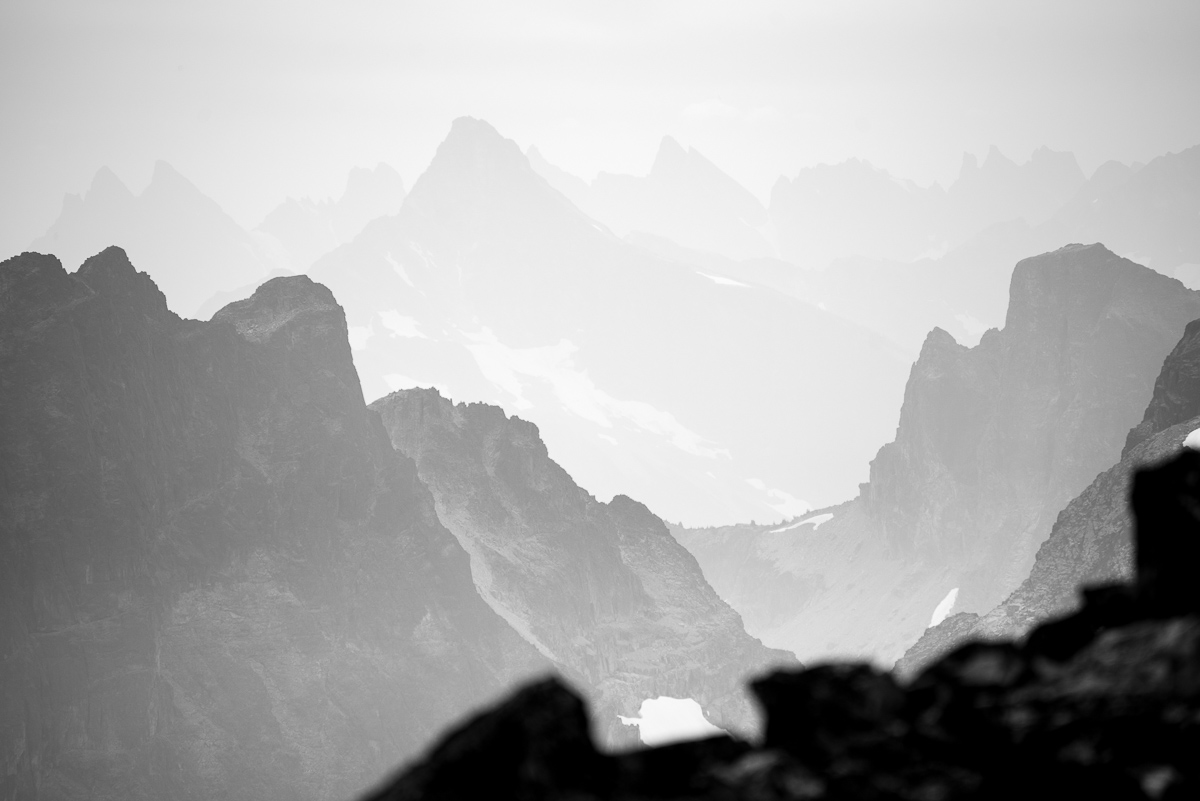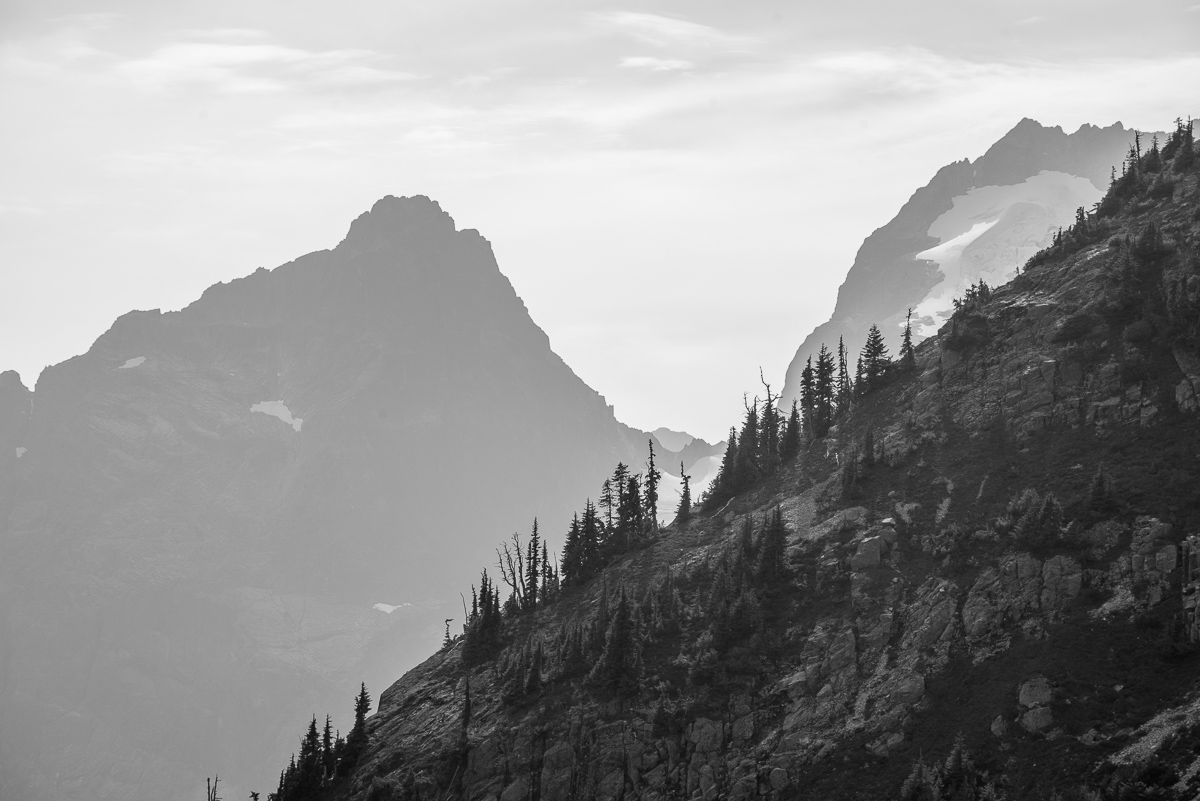 Scott inspecting his tax dollars at work: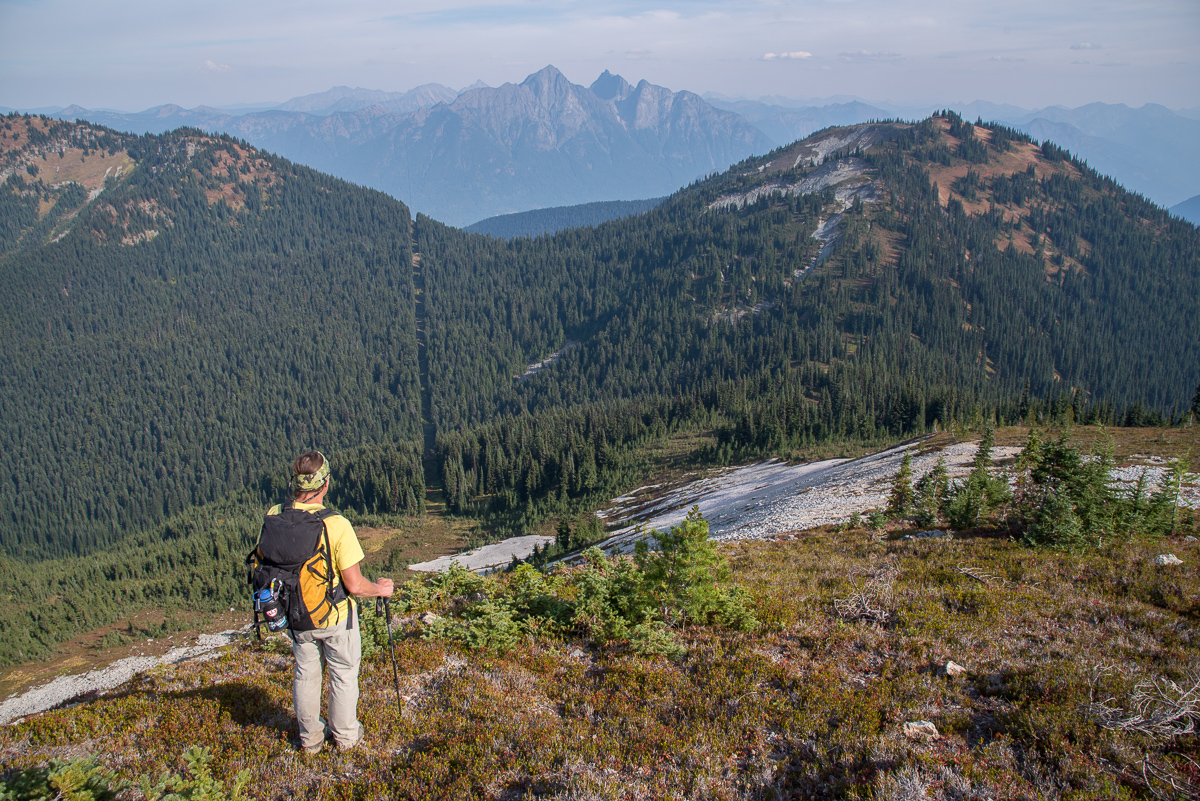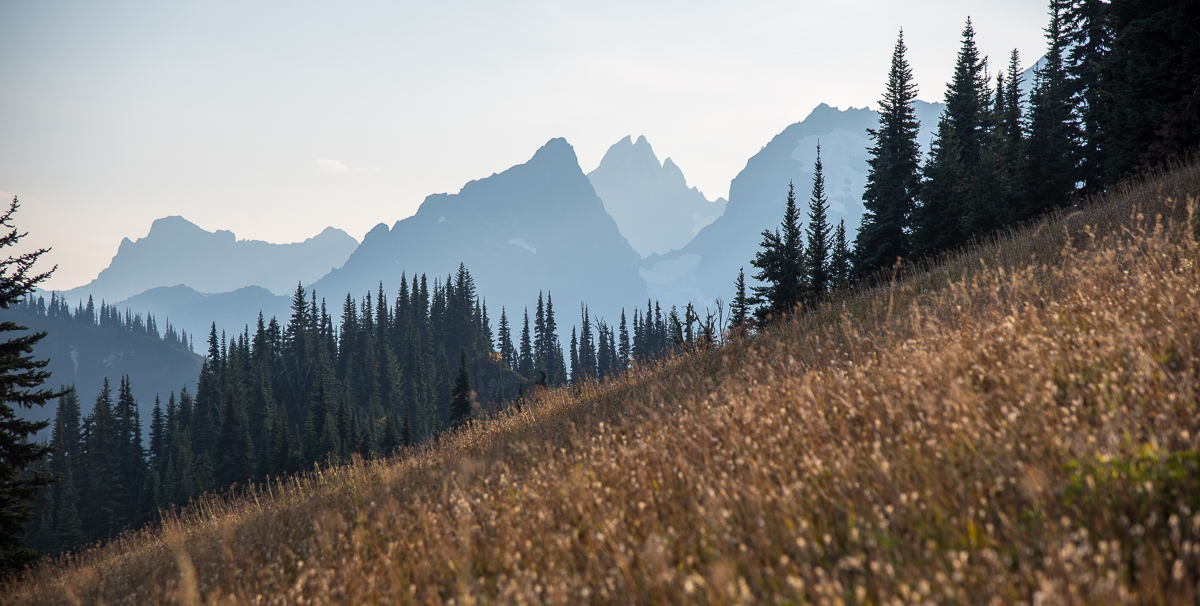 Hardman living at camp: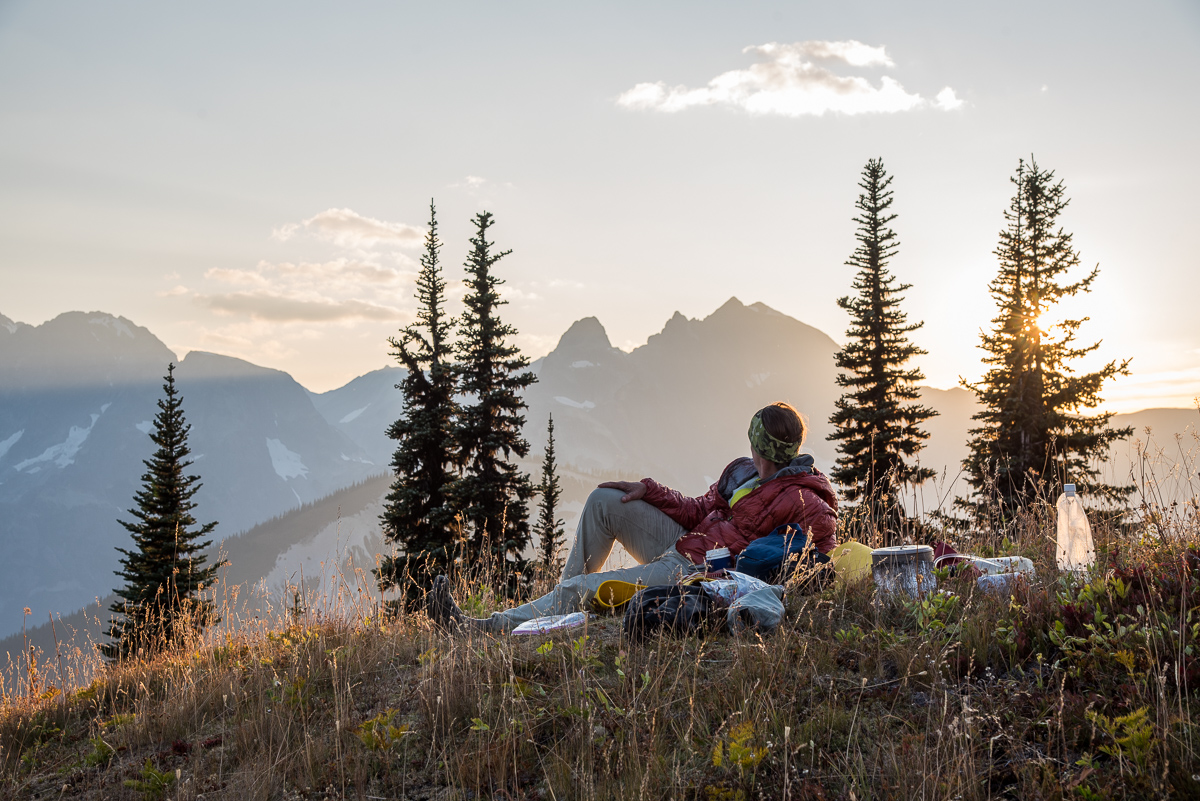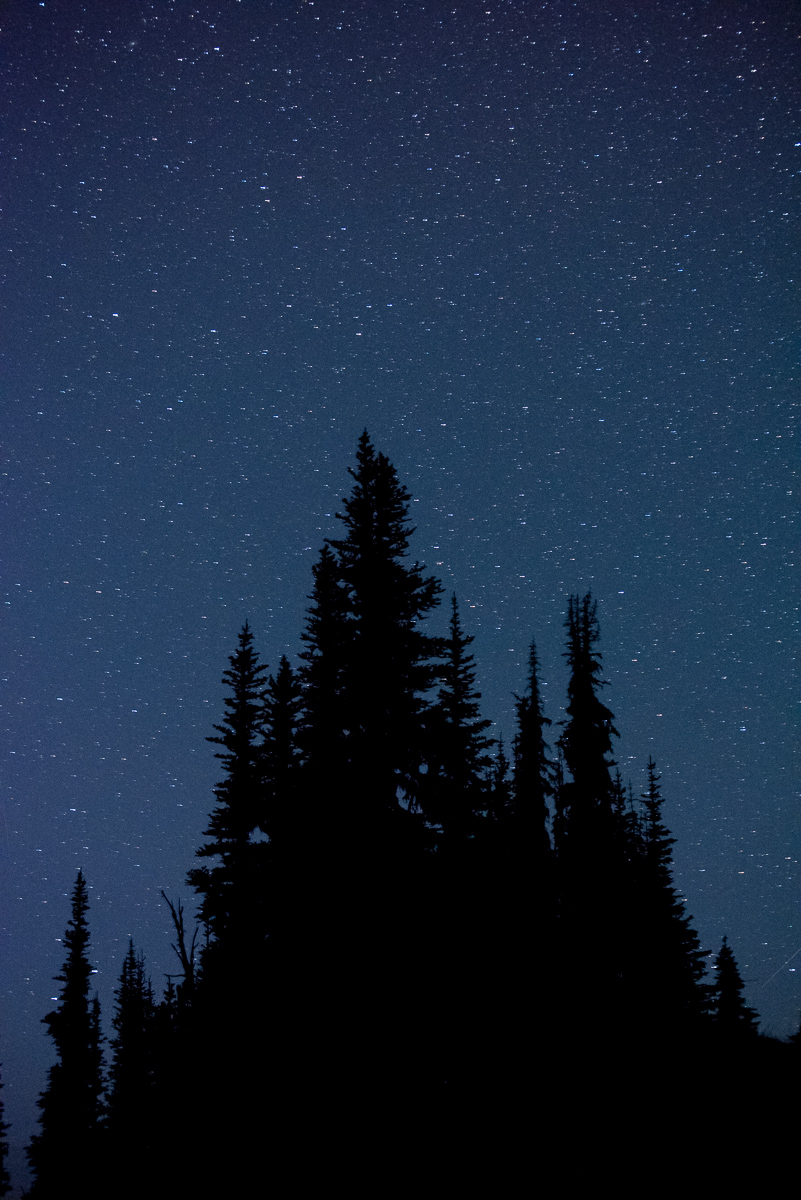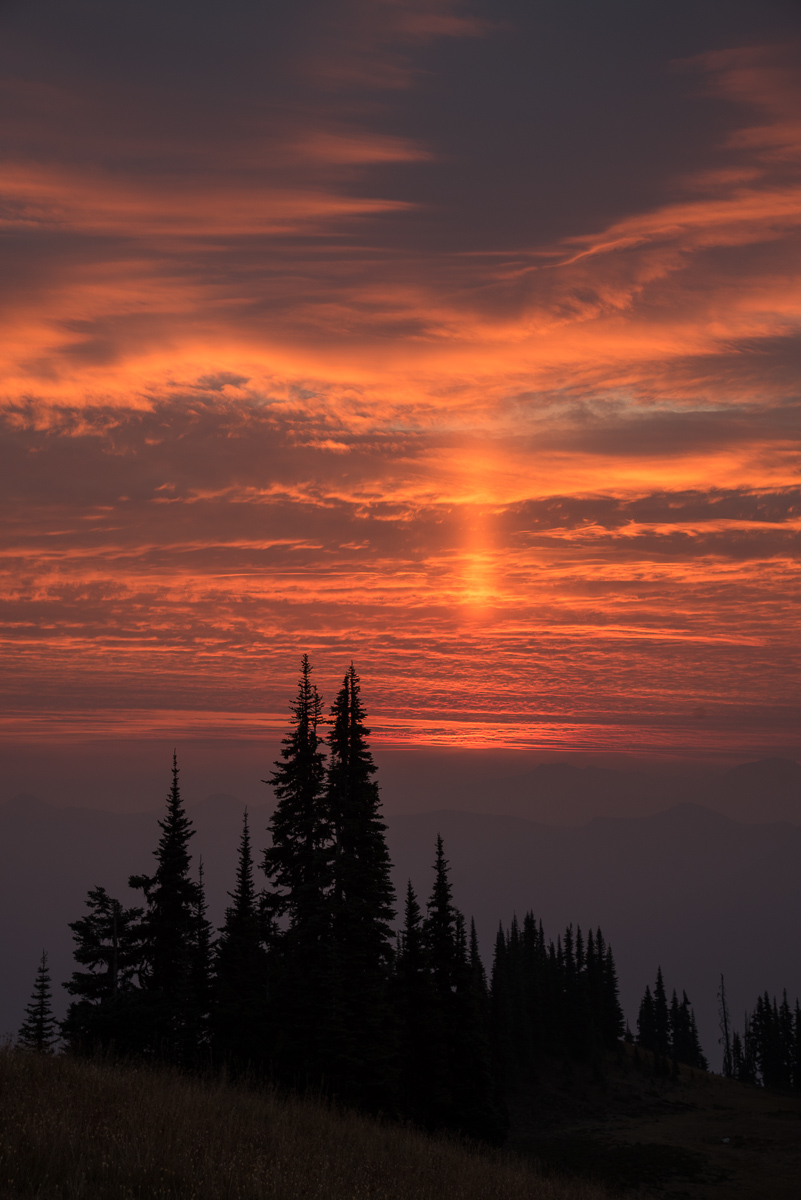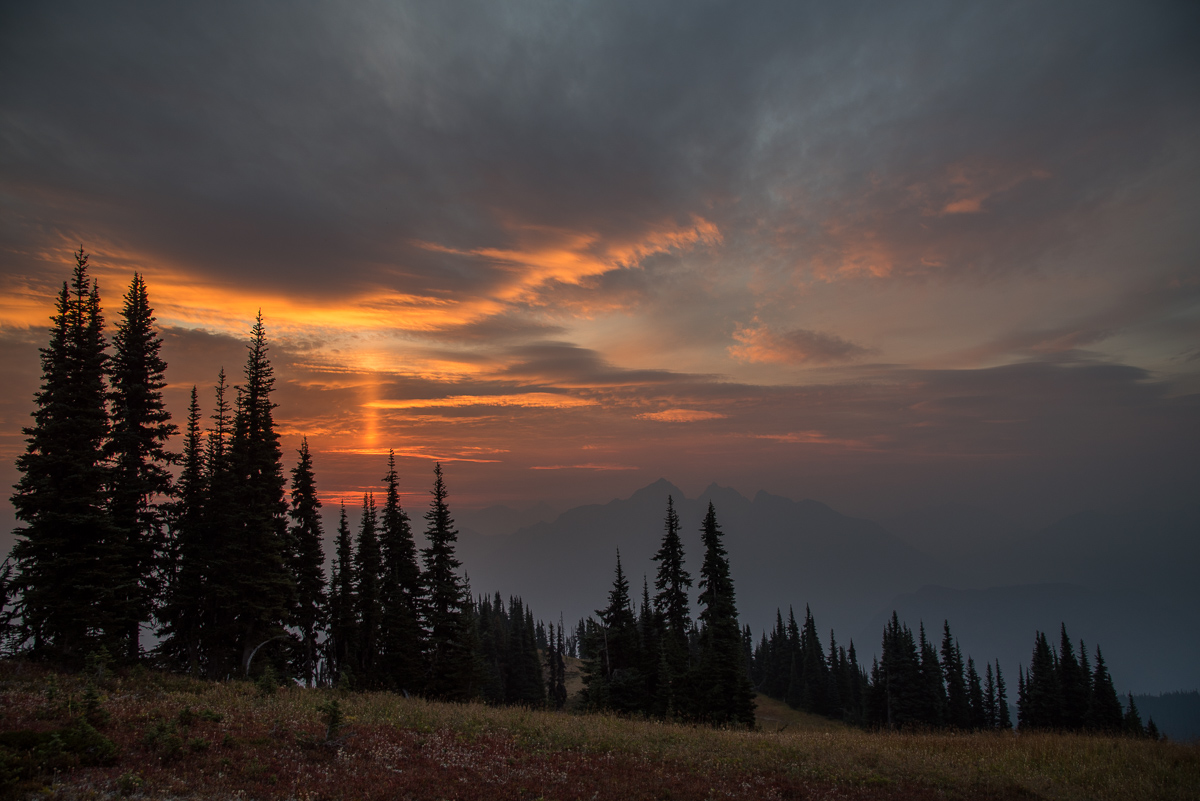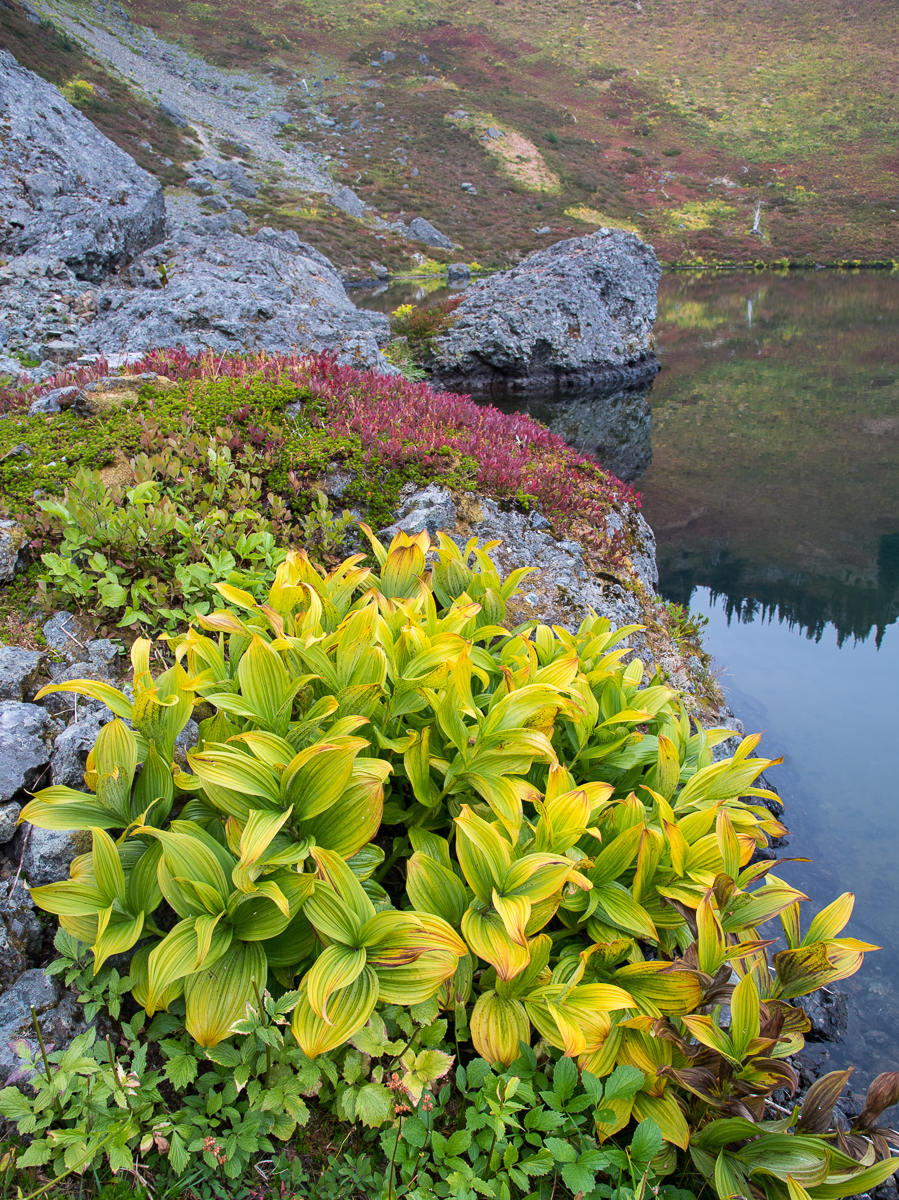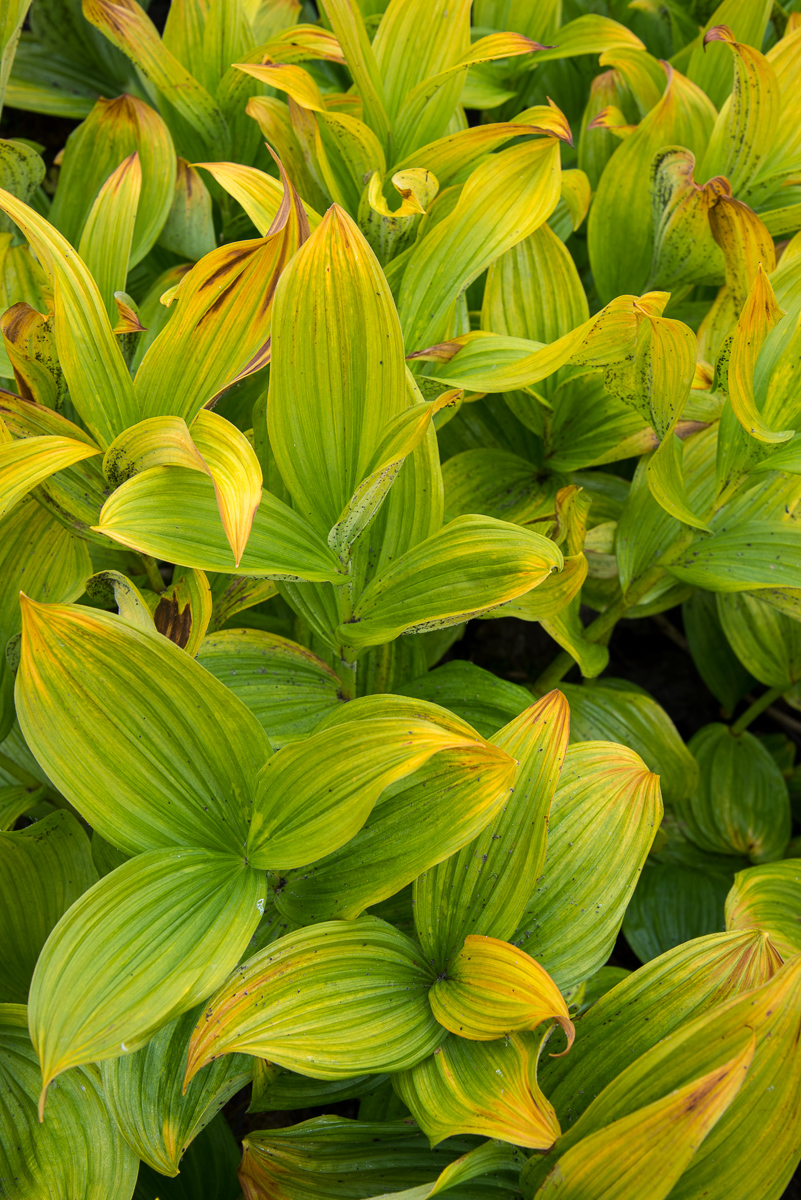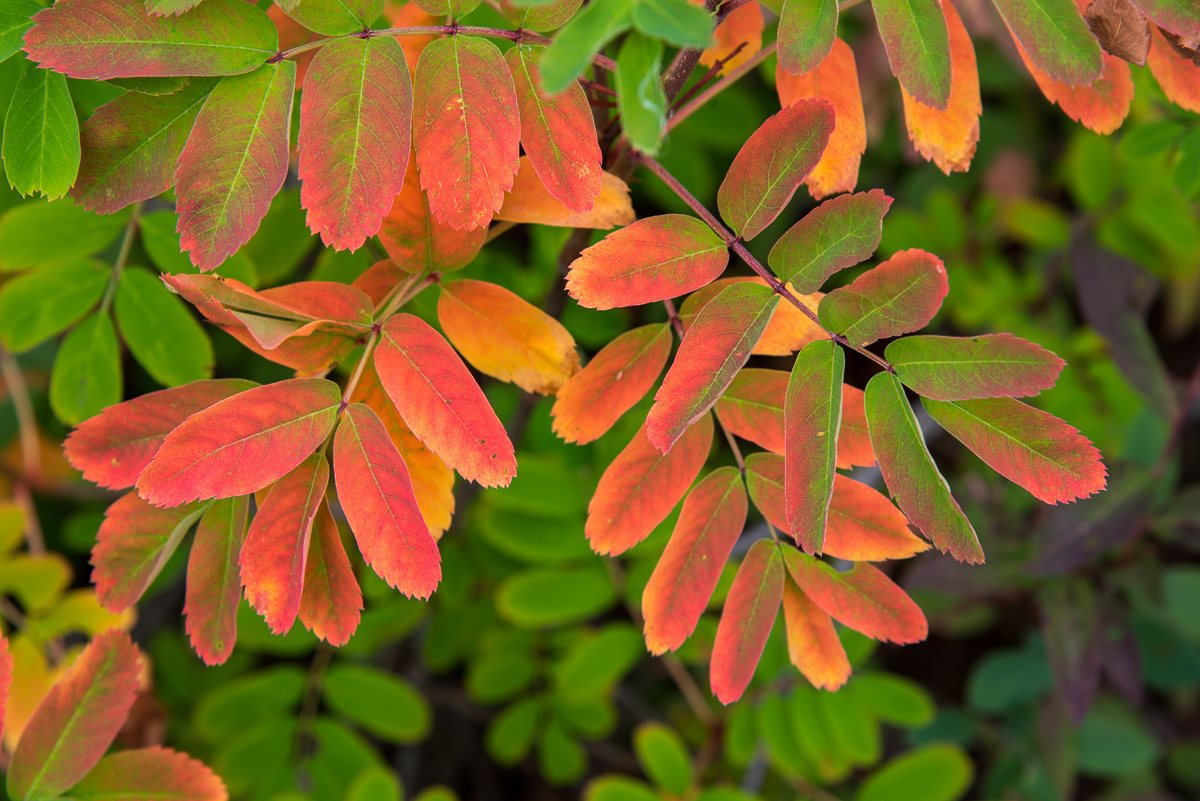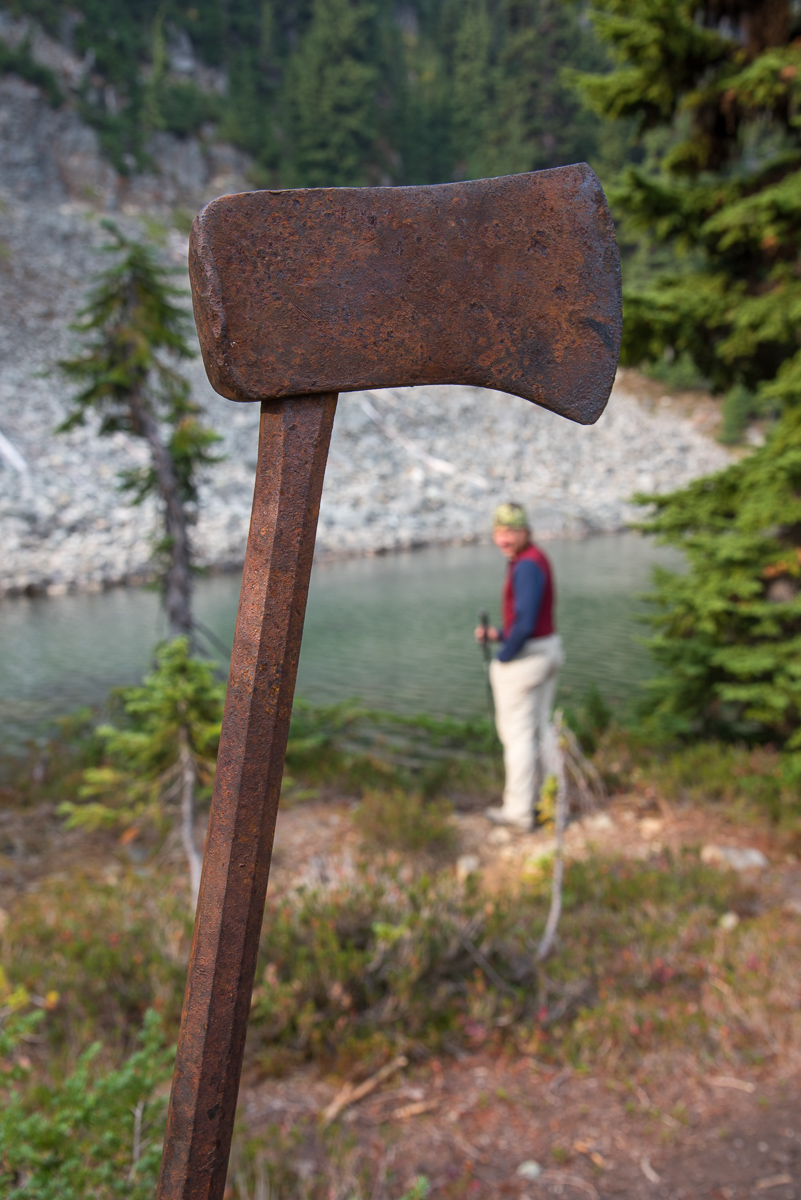 Good bivy on way to Trailhead:
Gear Notes:
Helmet, cord for hanging food.
Approach Notes:
Old Galene Lakes Trail. Save mileage by fording the Skagit after walking from the Nepopekum day use parking area to river. Follow flagged route uphill on far side which deposits you at Middle Galene lakes. Follow your nose cross country from there.