Trip:
Dragontail - Dragons of Eden V 5.11+ A2
Date:
7/9/2008
Trip Report:
Jens Holsten and I repeated Dragons of Eden on Dragontail on July 9th. We left the car at 4:20 and returned 20 hours later. The route is one of a kind. First ascentionest Wayne Wallace wasn't exagerrating when he said the headwall contained "el cap type illness." The only thing we could compare it to was the headwall of the Salathe. The climbing was splitter, steep, stout, and DIRTY! Hats off to Wallace and McGowan for their impressive 1989 first ascent. We threw down and free'd as much as we could given the dirty and lichenous conditions.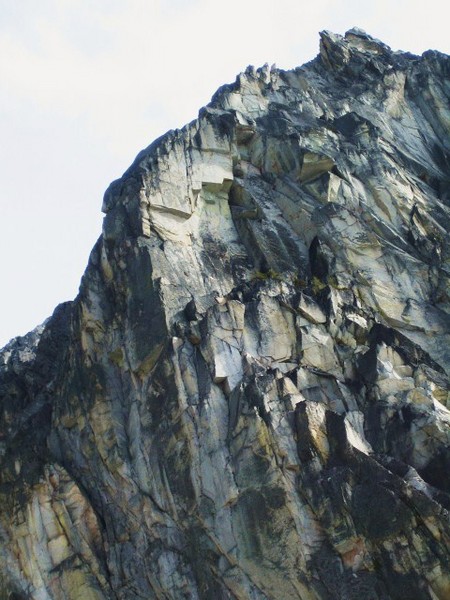 The route is easy to find and begins with a loose and dirty 5.10 hand crack. Looking down from P1: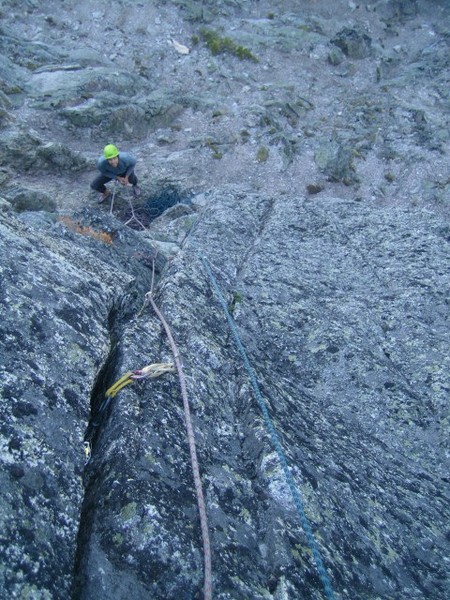 When i read in the topo, "Butterballs to the Gripper," i thought, yeah right. But it's true. Sharp steep fingers, lead to pumpy thin hands and a perfect hands gripper finale. The fingers were grainy with a full-on layer of kitty litter in all directions. Jens took a couple times on lead, and i was just barely able to climb it clean on second. Cleaned up it would be one of the best pitches anywhere, 11c all day: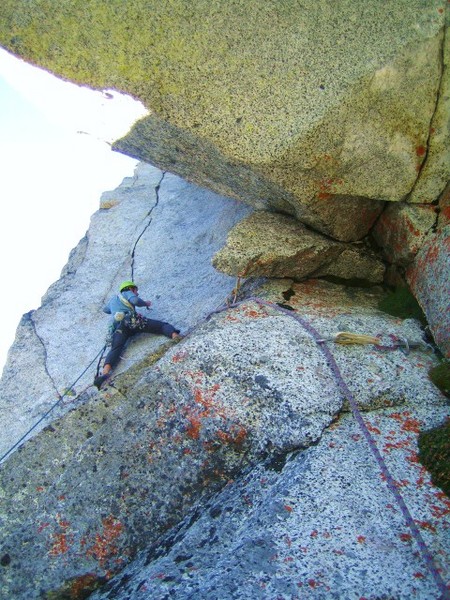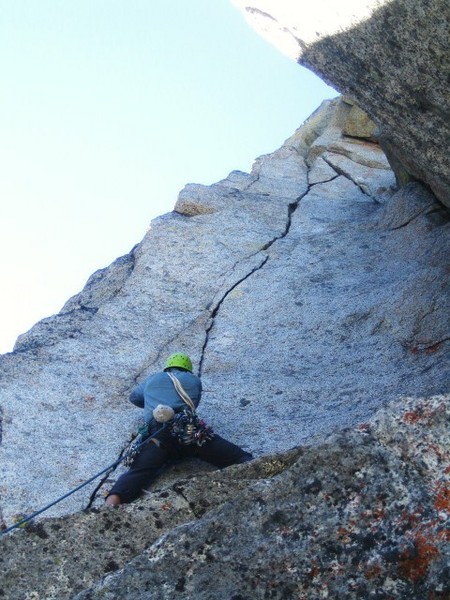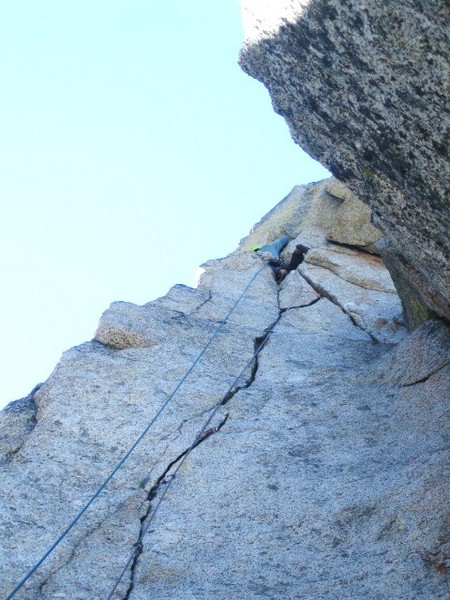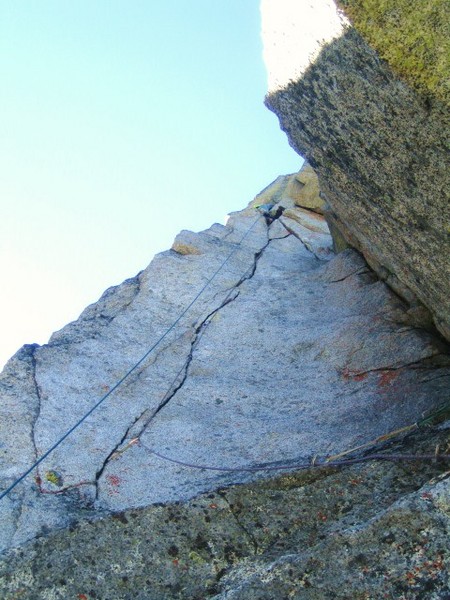 This is a perfect route to haul a bag up: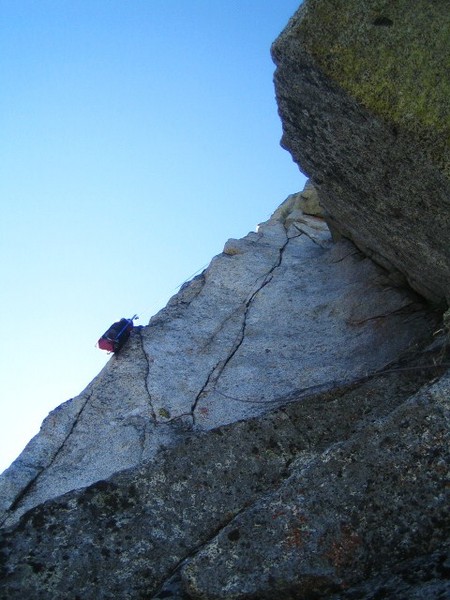 The crux pitch. Great 5.10 climbing leads to the top of the pillar, dirty insecure face climbing leads to thin fingers in a corner. This pitch was super dirty, even on second you couldn't free more than 2 or 3 moves without falling after your smears crumbled away. It will be sick when cleaned and free'd.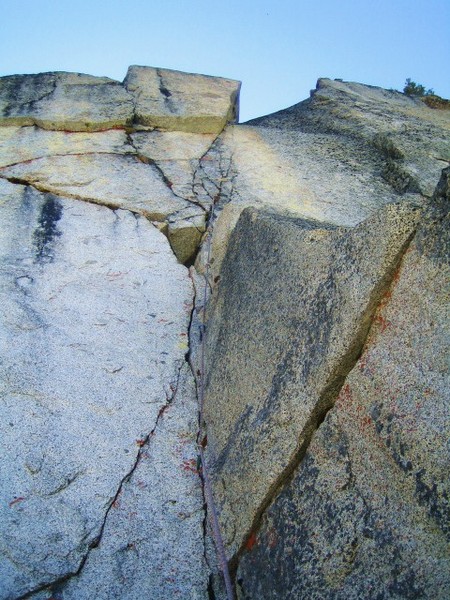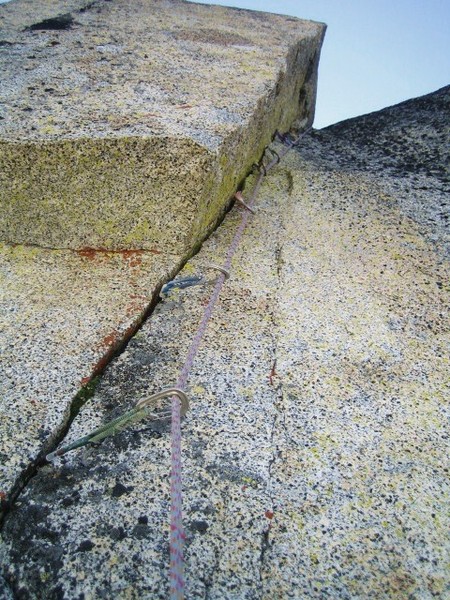 Dirty, loose, and somewhat scary 5.10 climbing began The Great White Headwall: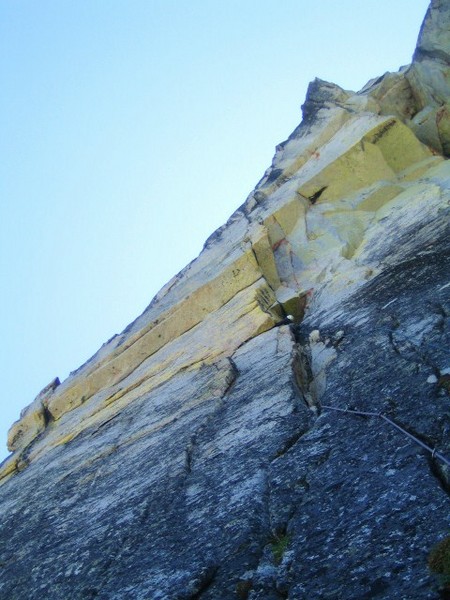 The second headwall pitch is tied with the butterballs pitch for best pitch on the route. Ridiculously exposed and overhanging crack climbing out both roofs. Jens had an impressive onsight of this one, and i followed clean too.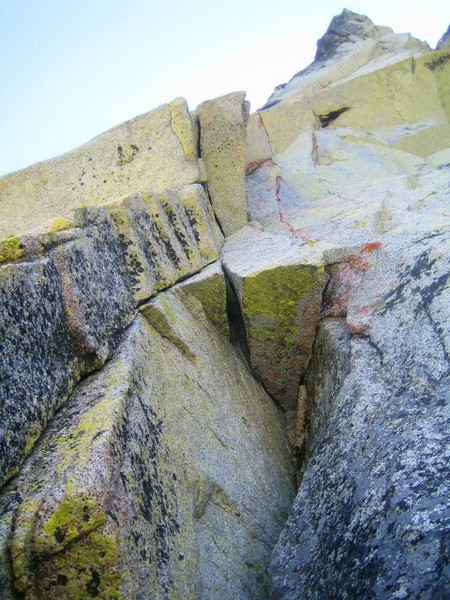 The trail line says it all, 15+ ft out: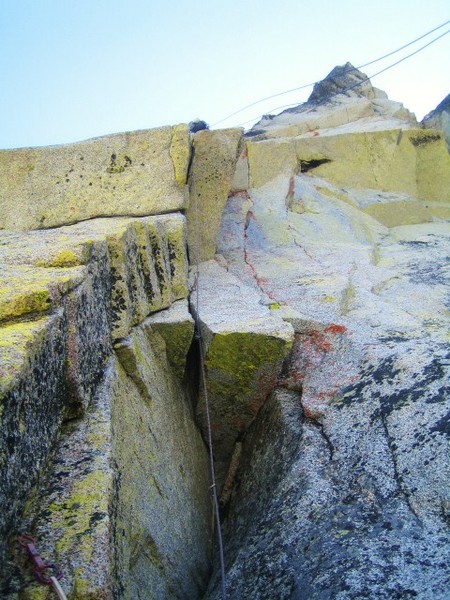 The 11c/d last pitch was the dirtiest of the route and was so sketchy in its current state that is was climbed mostly on aid by us both. It must be a awesome finish when clean, topping out on a perfect ledge, just like long ledge on el cap.
Jens on the headwall: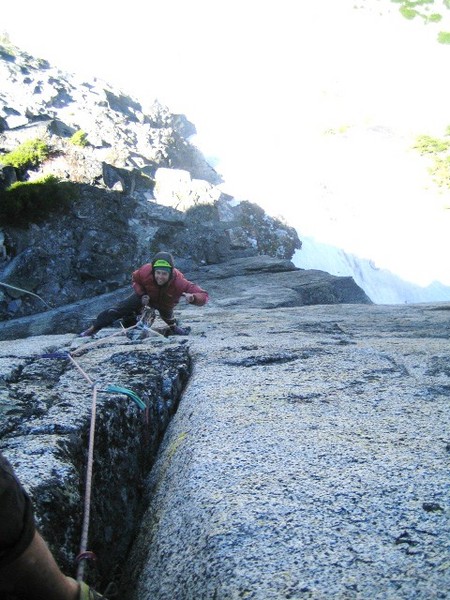 Topping out: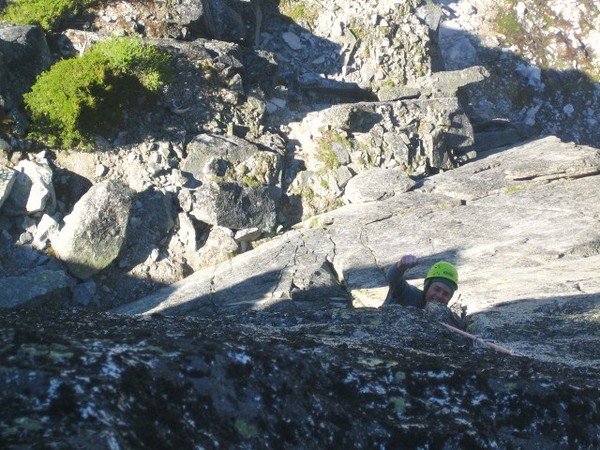 The NE buttress was scenic, dirty, and neverending. Two long simulblocks lead us to the finishing notch, and two raps got us down to aasgard.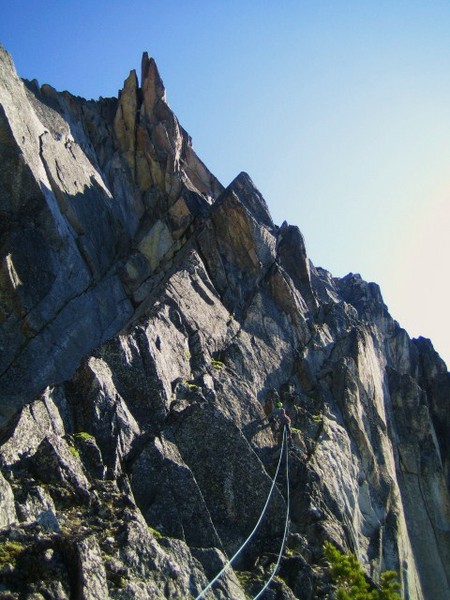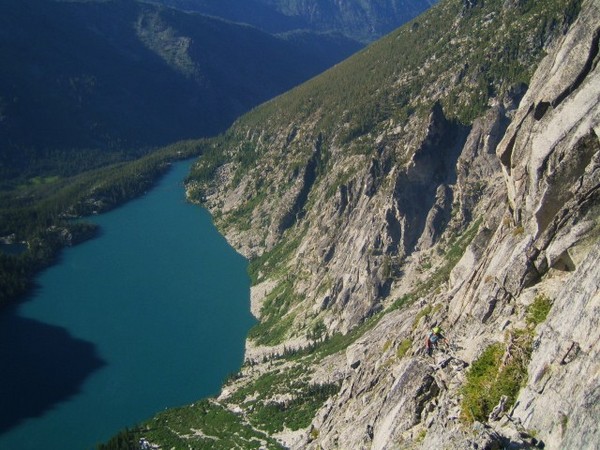 Overall, a great day out, and an awesome first climb with Jens. When cleaned and freed it will be an ultra-classic freeclimbing testpiece for the area.
Gear Notes:
We bought a triple set of cams and set and a half of nuts, and it wasn't enough! Bring: set of hybrids, double set from blue to red alien, 3-4 .5 camalots, 3-4 .75's, 3-4 #1's, 3 #2's, 2-3 #3's, and a single #4. Two ropes.
Approach Notes:
Topo is perfect,
CLICK
. We skipped the contrived first 3 pitches and used the jingus approach ledges. Route is easy to find.