Thanks for those Greg!
Tyler, plan on it, this summer.
Geoff, I have a pic of cock rock here someplace, I heard they changed the name in 1959 as it wasn't PC, but as you can see, it doesn't look like a "Rooster" Rock, as much as a "Cock" Rock from the view the pioneers saw in the 1800s.
...hmmm, can't find that shot....so heres some unclimbed pinnacles instead. The downhill length of the top one must be close to 300'.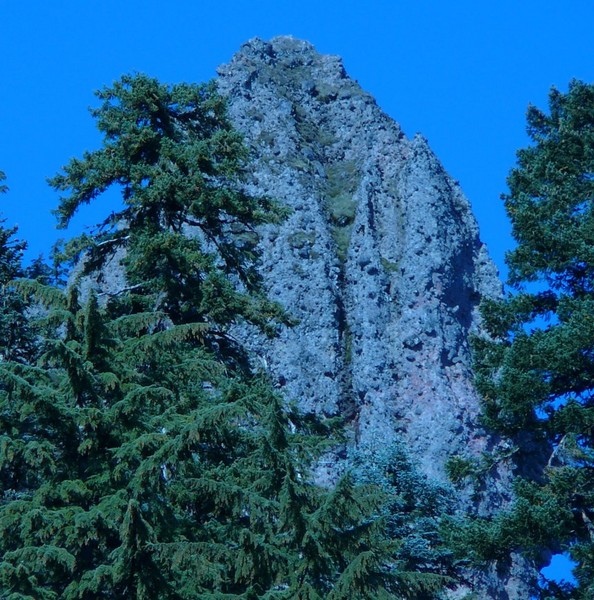 Did someone say Granite?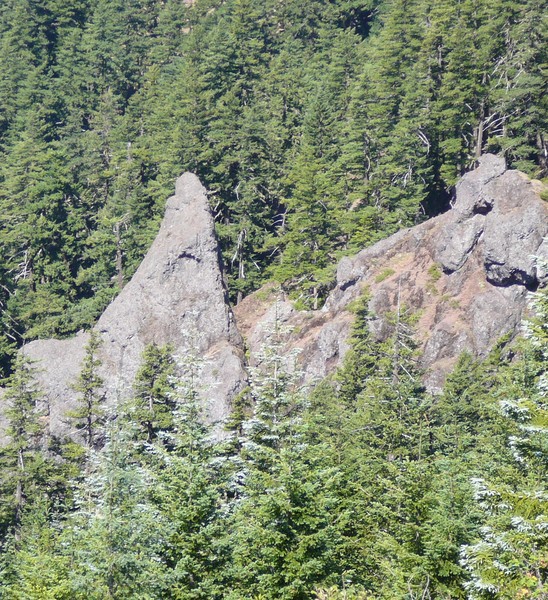 Did someone say more Granite?
I am posting these secrets to up the stokage and to be a tease and mostly cause I've been drinkin' again......the point is that there's lots of stuff way out in the woods not far from town, especially in Skamanina county just go look for it.