Time for another kiddo update. These are from Nick's 9th birthday party last weekend at the Zero Gravity Gym in Poulsbo.
Sorry for the blurriness, but these kids just move too fast for my cheap-ass Nikon digital to focus on them...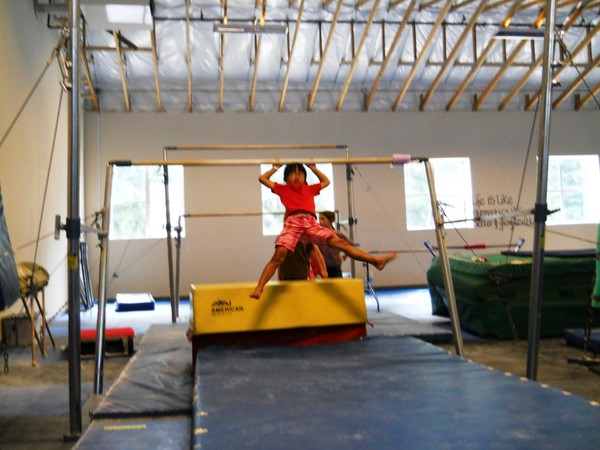 Elaina on the dismount from the uneven parallel bars.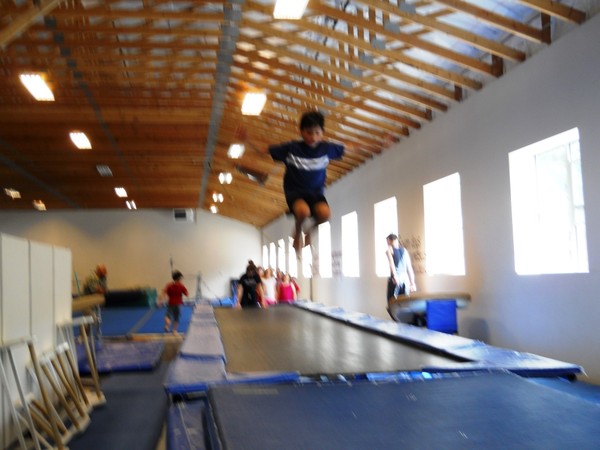 Nicholas getting air on the long trampoline.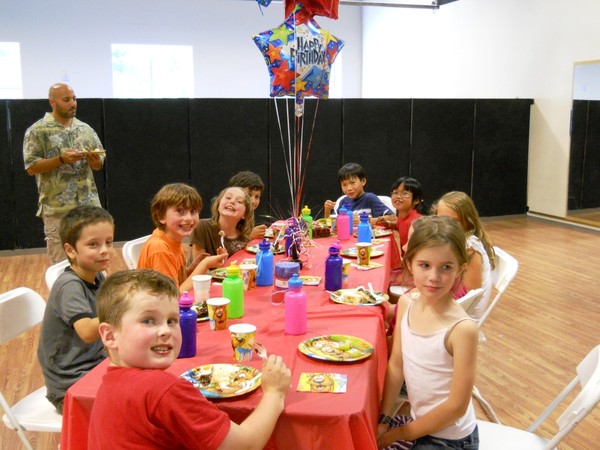 Everybody say, "ICE CREAM!!!1"
(Guest of Honor at the far end of the table, with his little sister on his left)
_________________________
By royal proclamation of Marmot Prince, I am an e-mountaineer and I don't know shit.