Trip:
Pasayten Wilderness - Cathedral and Amphitheater
Trip Report: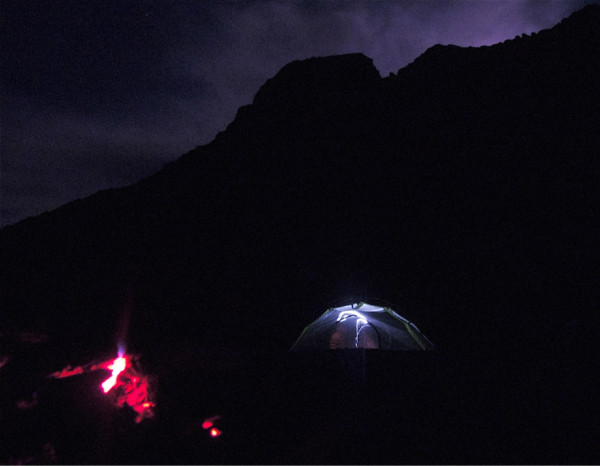 Over the course of a week spent in the eastern edges of the range back in August, my friend Scott Bennett and I climbed a few new routes and were amazed by all the folks out there. I made a couple topos below. Our granite sojourn began at CAMP 4: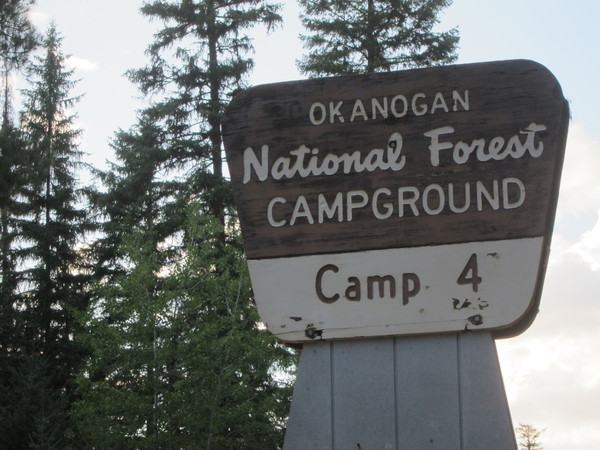 I had been to the region once before, about 4 years ago, when my girlfriend and I didn't see anyone for 5 days. 7 years ago, Darin and Owen had an inspirational trip and apparently didn't encounter many people either. This time it was a zoo! (multiple NOLS groups, some cowboys...) But our one day of snow flurries was made better by the friendly folks who let us fly fish and play cards and even steal some yukon jack whiskey.
Darin's "Pilgrimage to Mecca" route was getting done by several groups, as was the SE Buttress on Cathedral.
Scott and I joined up with fellow a former-Bellinghamster named Dana, and we climbed the first pitch of Amphitheater's "
Left Side of the Middle Finger Buttress
which is definitely one of the best 5.10 corner pitches in the range.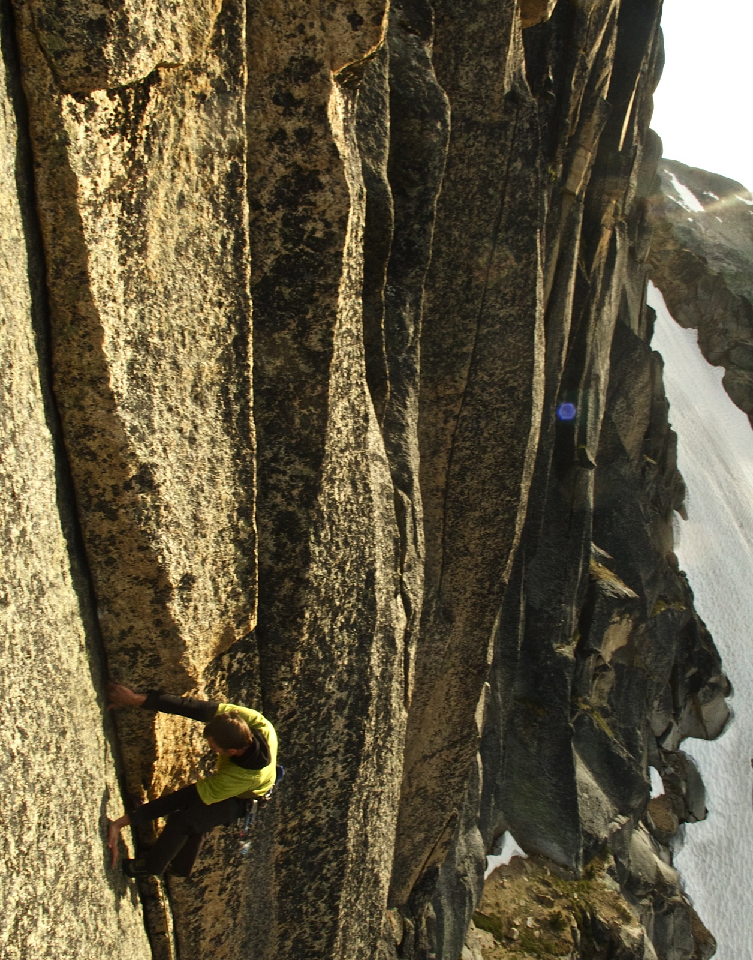 We left a rap station above.
Scott and I also did a few new routes. The climb on Amphitheater was fun for a few pitches, then became lower angle and joined the general vicinity of the upper "Left Side" route.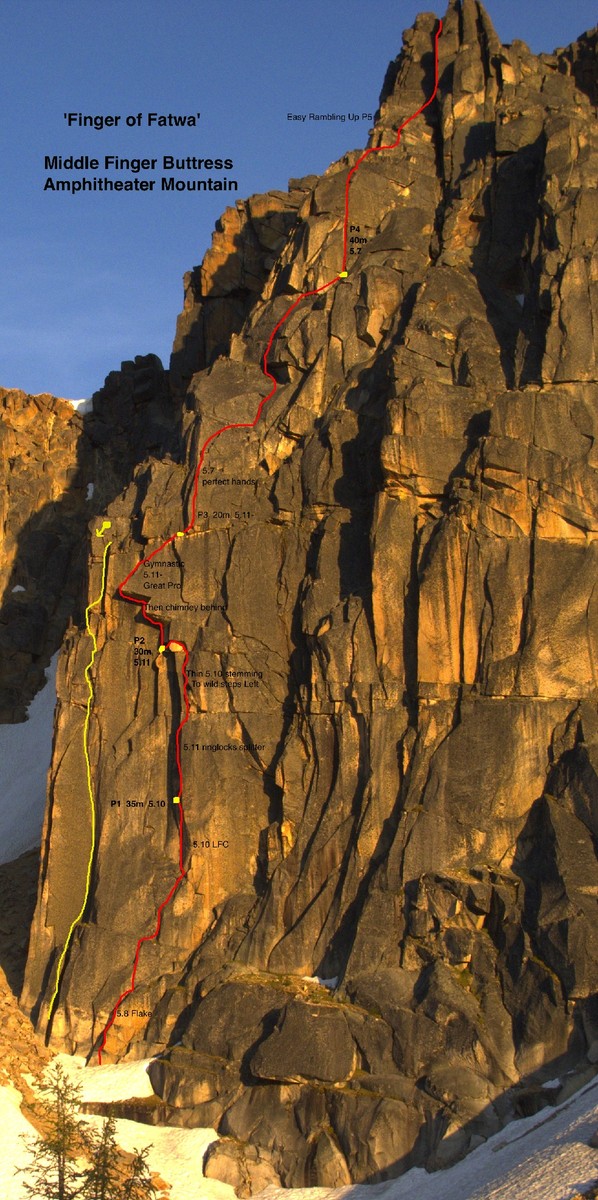 It began here, taking a line on the right: Flake to Corner to Splitter to Roofs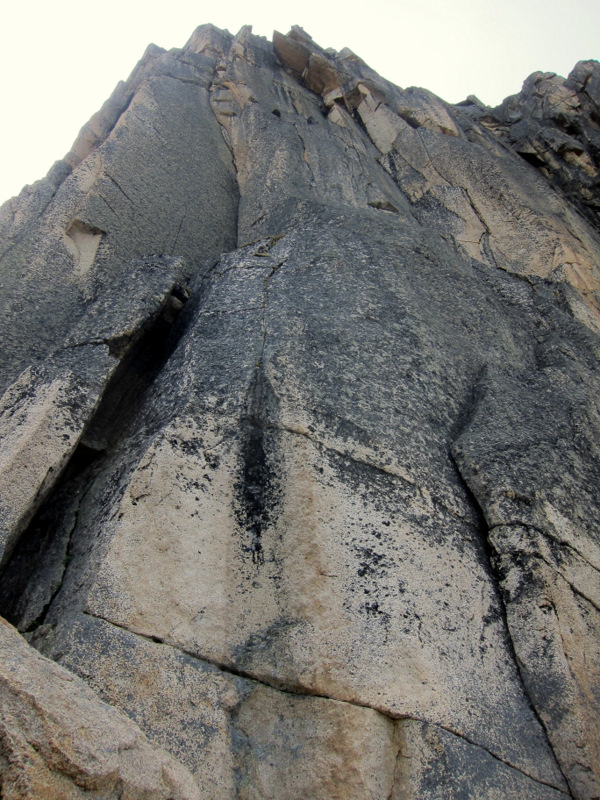 The red alien/green camalot splitter is good Cascades alpine training for Moonlight Buttress. The swinging steps left were wild, but solid-feeling, and the roofs weren't as bad as we had thought they'd be.
P2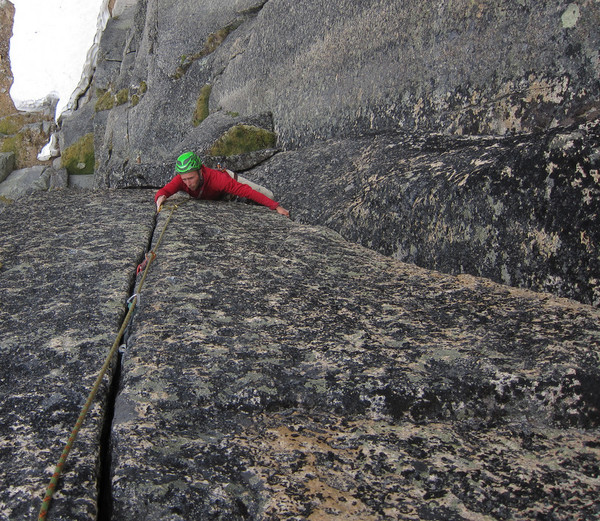 On Cathedral, we hoped for clean white granite and splitters. We found some of both, but overall the face is so ledgy, with corners and options all around, that it never forced us to take a line or climb a weakness and we wandered around picking out features that seemed fun.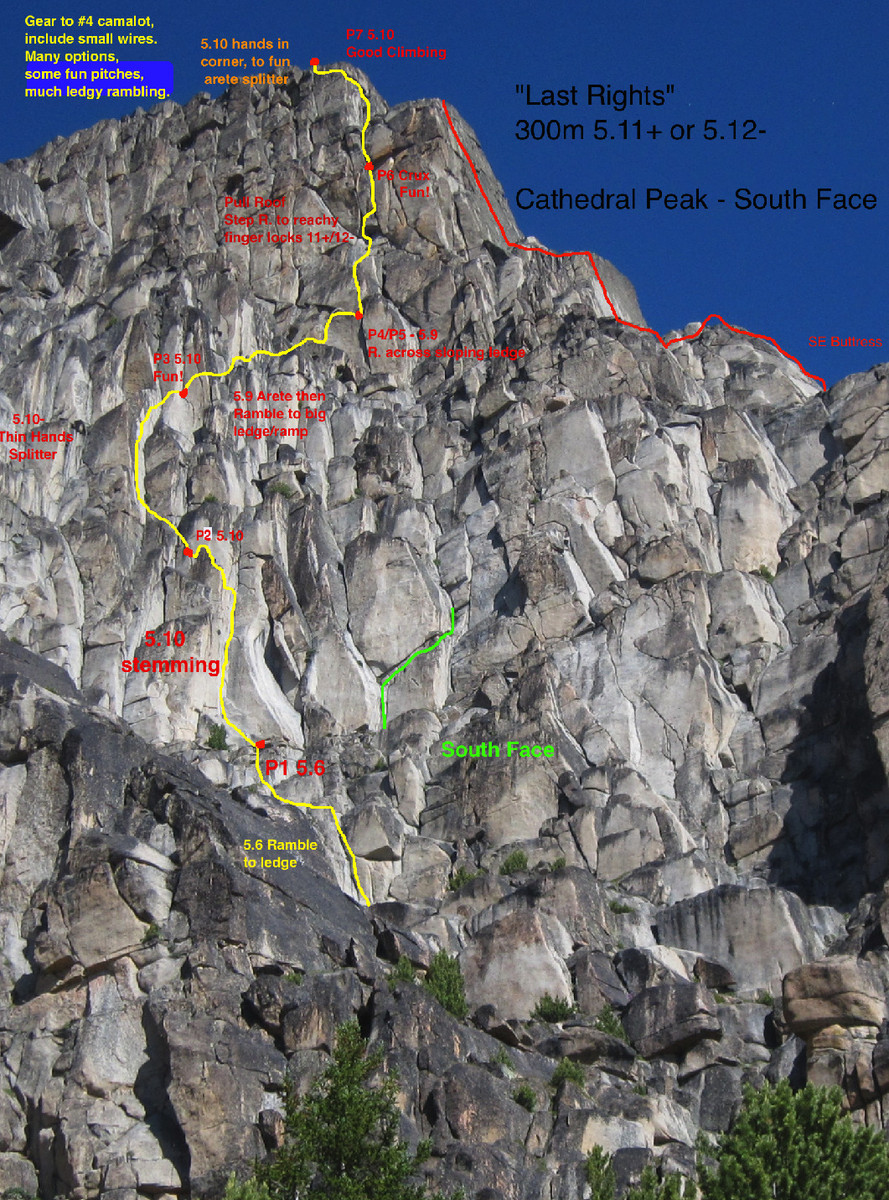 Climbing on the headwall crux -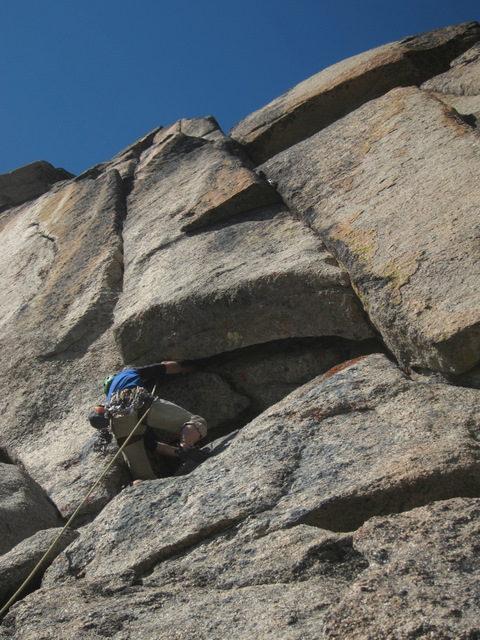 The headwall climbing was neat, featuring a (now cleaned-out) roof-to-finger crack sequence that I failed to free on lead. The moves are all there, it's just a big span between the last opening in the crack, and an obvious jug. Scott, both a better climber and with long monkey-man arms, sent this pitch and hauled the pack, and I lunged to follow cleanly. Pretty reach dependent, but with good gear and neat moves.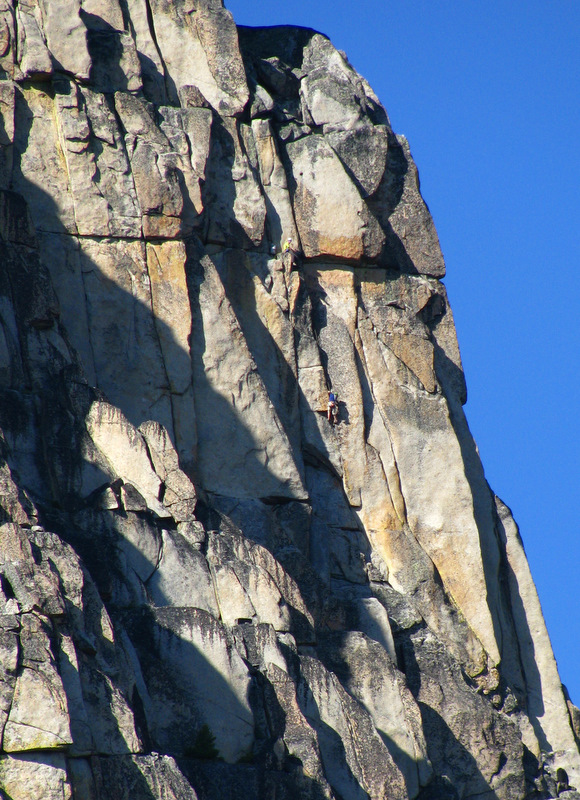 (pic courtesy of friendly Canadian illegal visitor)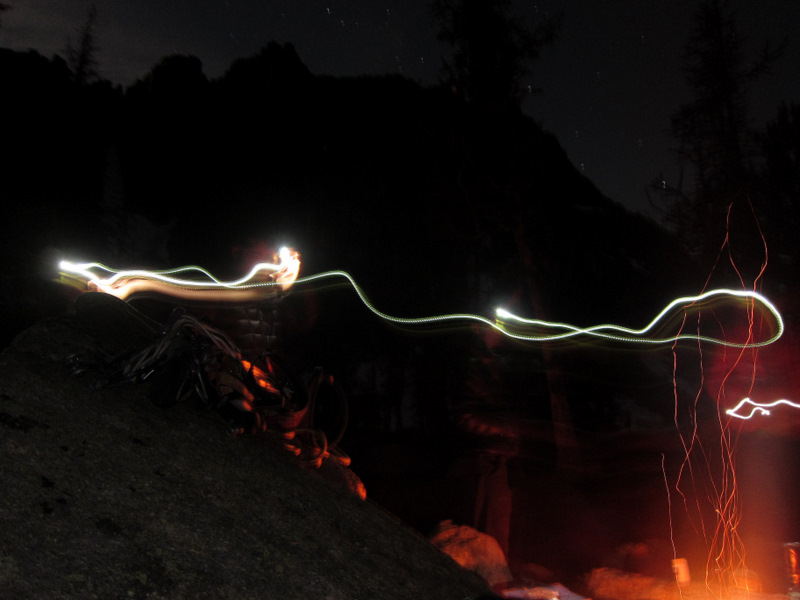 Gear Notes:
Both routes would go fine with a rack to 3" and some small wires and doubles in medium-sized cams.
Approach Notes:
Up via the Chewack River from Winthrop