Climb:
North Twin Sister-South Rib
Date of Climb:
1/5/2005
Trip Report:
I would love to know the secret formula that is required for genuine alpine water ice to form. Evidently cold temps and clear skies in the January are not it!
On Tuesday night my buddy Allen and I drove up the Middle Fork of the Nooksack River to the gated bridge that provides access to the Twin Sisters.
Started hiking at 3:30 AM finally reaching the basin between the North and South Twin about 6 hours later. The snowpack is absymal, no more than 2' and quickly rotting out as it slowly turns to vapor in these cool conditions.
The conditions on the South Twin appeared to be powder snow on rock so we instead climbed a route on the south face of the North Twin Sister. The south face is maybe 1500' high and fairly broad, it's only major feature being a deep snow gully on its east side. We climbed the rib bordering the west side of the snow gully.
The rib was a mix of 3rd, 4th and low 5th class rock with a liberal covering of snow. The rock in the Twin Sisters is awesome for easy technical climbing.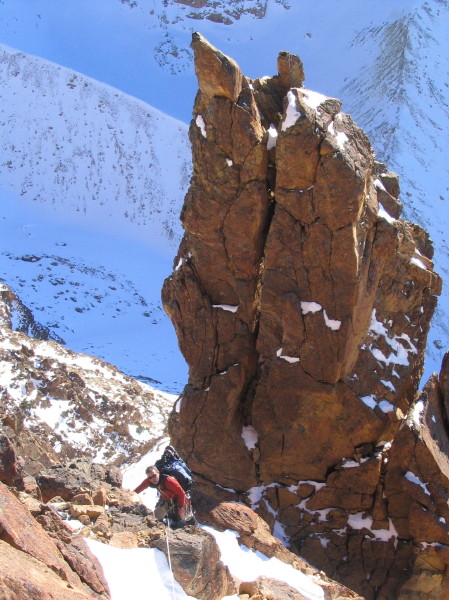 We wore crampons most of time and found the climbing to be a lot of fun.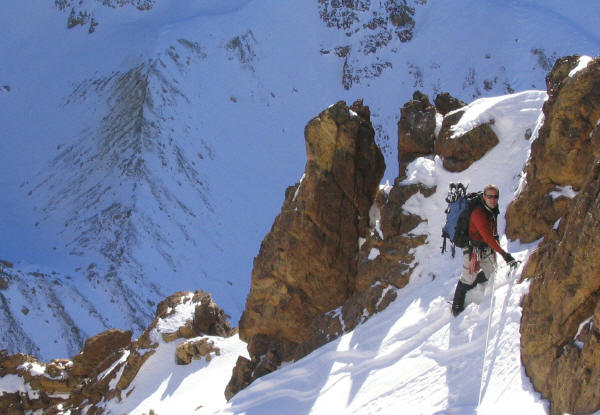 It was warm in the sun and the views of the South Twin were great.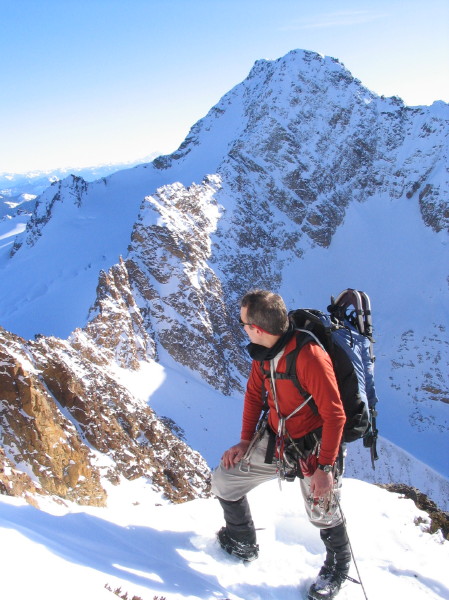 Summited around 2:30 and descended the north face.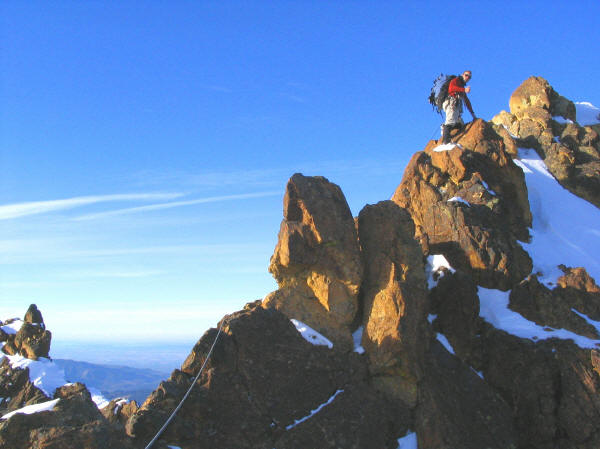 More snow on the north side but again the snowpack is essentially turning into 3' of hoar frost. We epiced in this unconsolidated mess until we reached the logging roads then suffered the 3 hour footsore walk back to the car.
Great views and nice climbing but the approach to that area has become long and tiresome. Better conditions for ice might be found in late winter and early spring
Gear Notes:
We carried too much shite, a small rock rack, poons and one axe would suffice.
Approach Notes:
A long, long hike on logging roads