Trip:
Colchuck Balanced Rock - Scarface (III, 5.10+)
Date:
8/15/2010
Trip Report:
On Sunday, Nate F. and I climbed up the highly visible rock scar on CBR. We believe that we climbed a new route several hundred feet to the right of the old NW Buttress line. However, we might have connected with that terrain higher up for the last couple moderate pitches. If the NW Buttress did indeed go straight through the rock scar , we probably still climbed new terrain as what rock was there is now hanging out in the meadow 1000 ft below. The 2nd pitch was the highlight of the route for me with a sustained steep handcrack and awesome exposure. The rock scar was mostly clean with some loose blocks on the ledges still from the rock fall.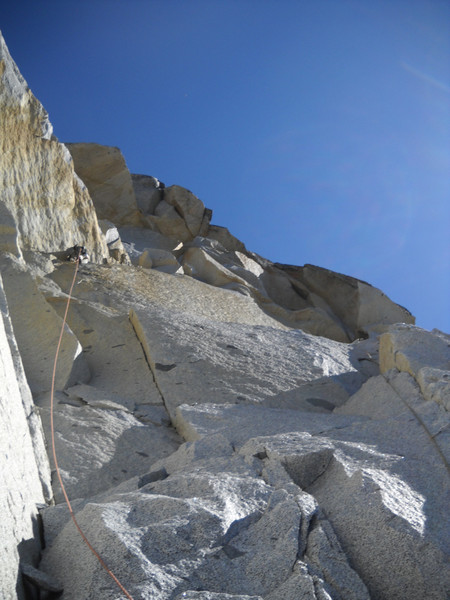 Nate on the 3rd pitch.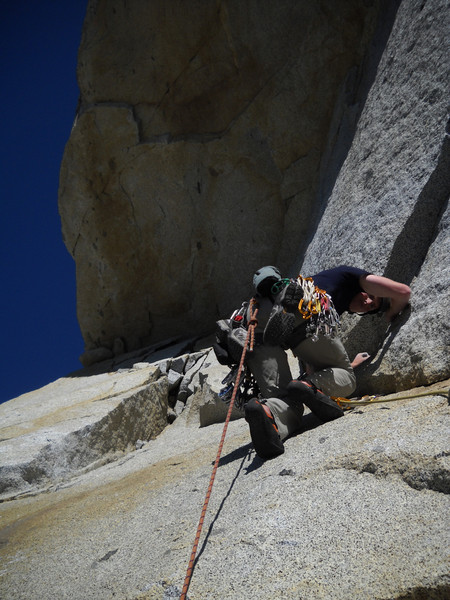 Slab on the 4th pitch.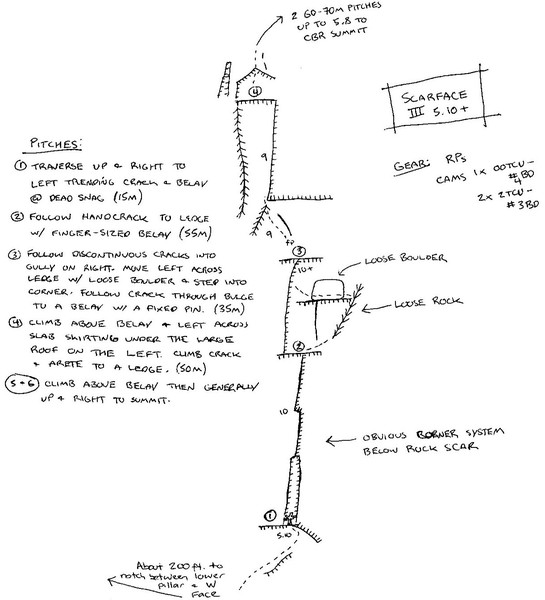 Topo of the route.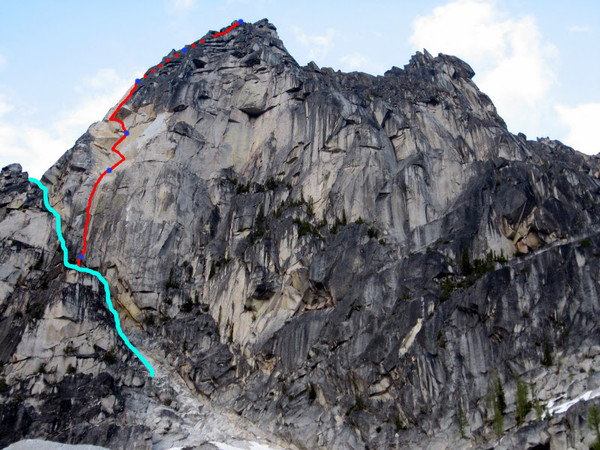 Stewart's Photo with the route added.
Gear Notes:
RPs, 2x #2 TCU - #3 BD, 1x #00 TCU & #4 BD
Approach Notes:
'schwhack.