Trip:
Mt. Garfield - Infinite Bliss
Date:
8/2/2010
Trip Report:
Climbed Infinite Bliss on Monday with my friend Chris from Colorado. He had a strong interest in the route and I had wanted to experience this wonderful/atrocious route for myself after hearing too many options on it.
Plus it is located in one of my favorite Cascade valleys.
We fired off the 23 pitches and 20 some odd rappels in 10.5 hrs by simul-climbing any pitches 5.7 or less leaving only 9 to pitch out.
The route is divided in 4 sections:
-lower slabs (simul-climb first 8 pitches)
-lower headwall (pitched out 3 linking 11 & 12)
-upper junky slabs (simul-climbed the next 5)
-upper headwall. (Pitched out the last 5 linking 19 & 20)
Overall, I had a very good time on route. The only crappy pitches are the the upper junky slabs.
The crux pitches were fun and engaging, but a little forced. I guess this is the reason it is a sport climb... that and the millions of bolts.
We found the celebrated 10a pitch to be a disappointment, while the 10c pitch and the last pitch (5.9) to be the most fun.
Descent was pretty easy to follow if you had a topo and were paying attention on the way up.
The slight inversion we experienced on Monday had us being chased by clouds for most of the morning.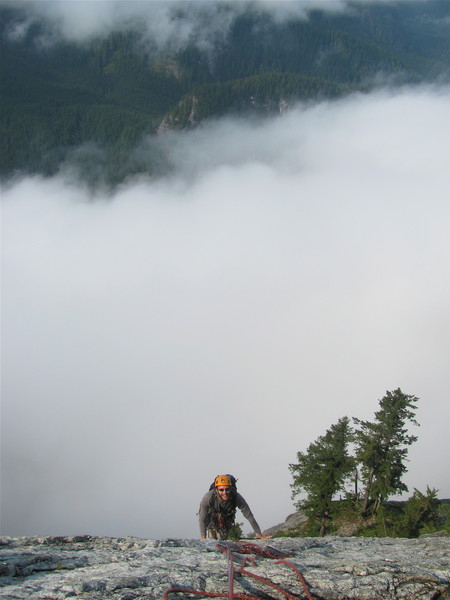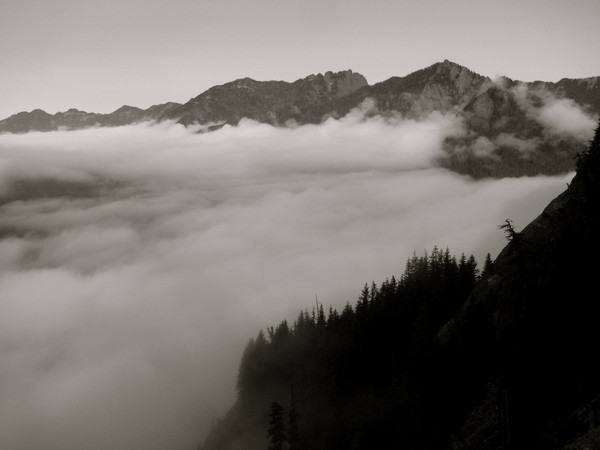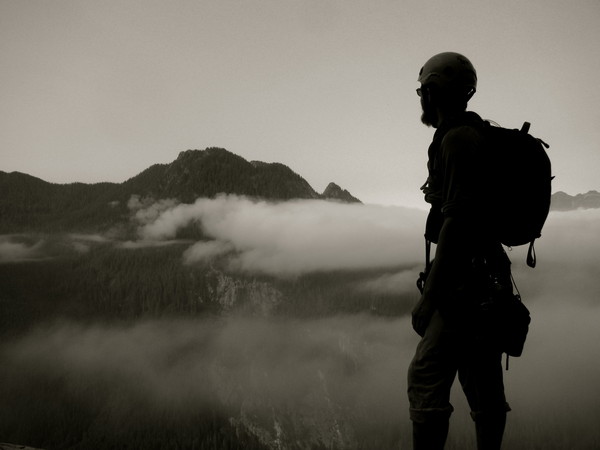 Lower slabs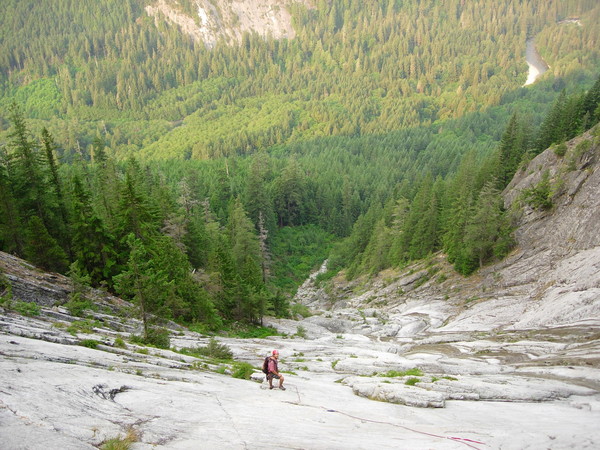 Chris finishing off the lower slabs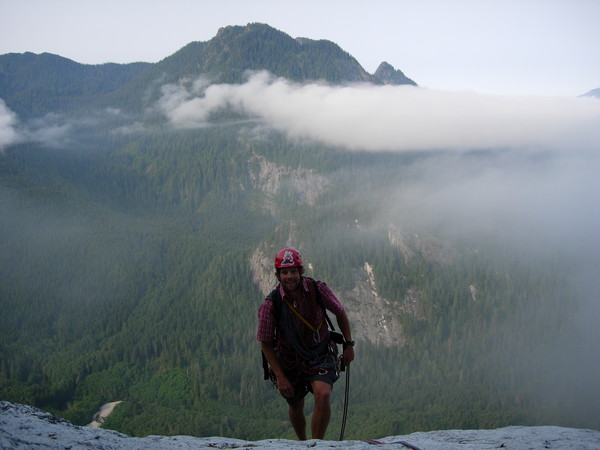 Me atop pitch 7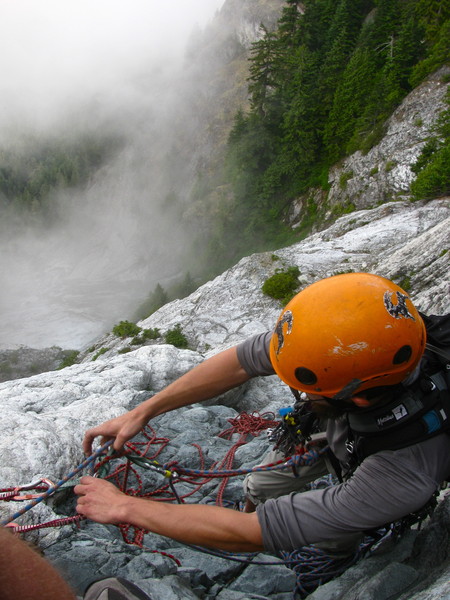 5.5 gully pitch #8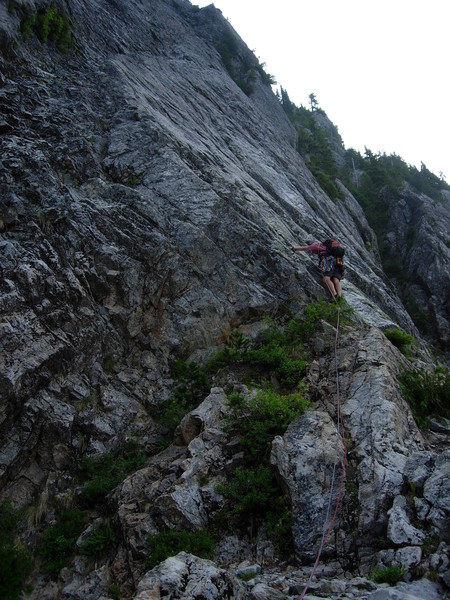 5.10b pitch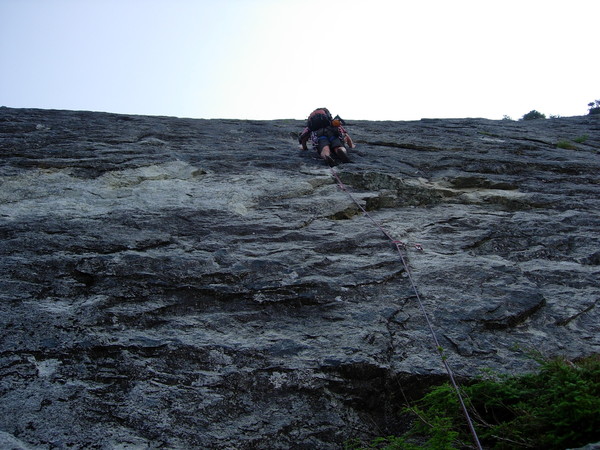 me leading the crux pitch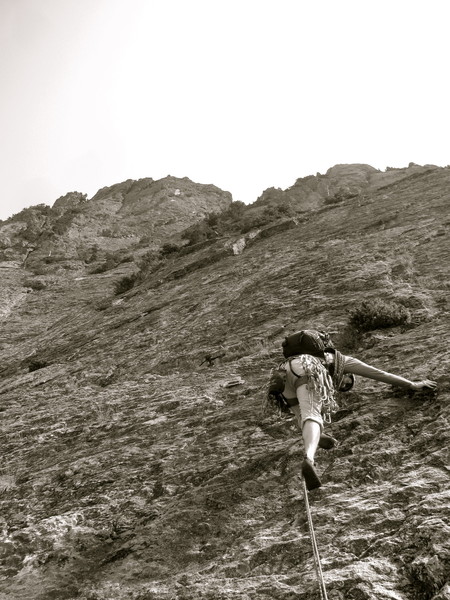 5.10a pitch
The upper valley below

Views near the top looking down the valley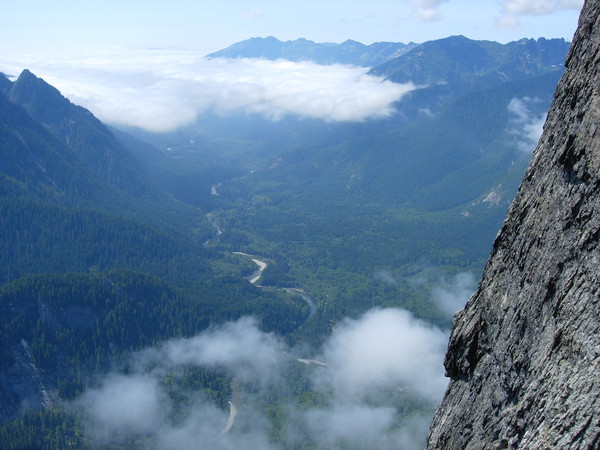 Exposure much?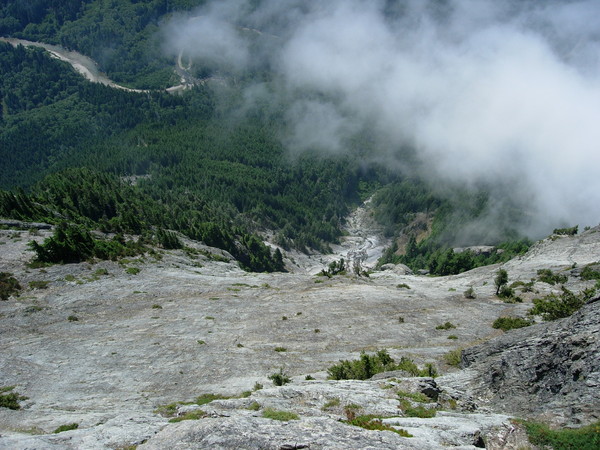 1 more to go!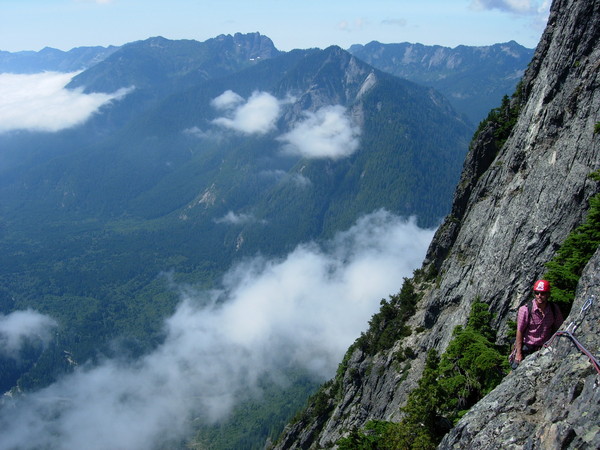 Chris enjoying the views on top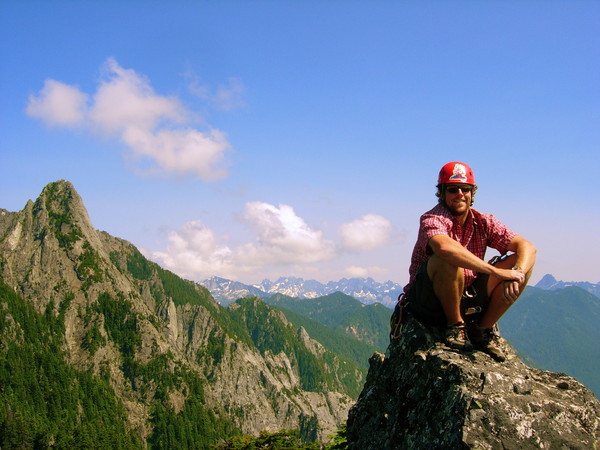 Our summit friend finds comfort in color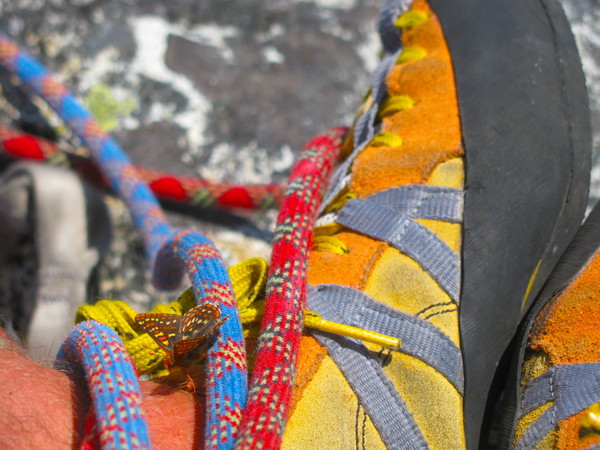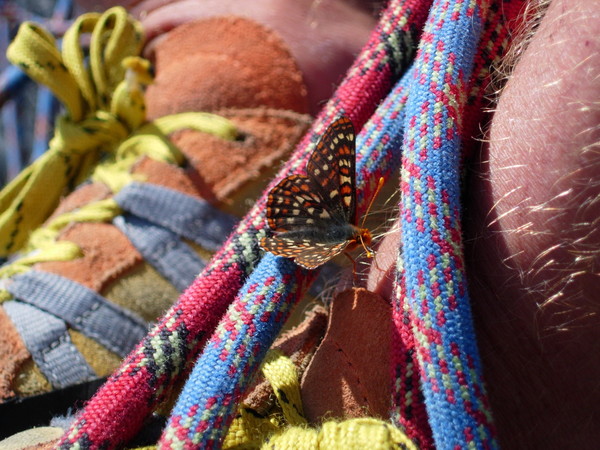 Reflecting on the route as we leave.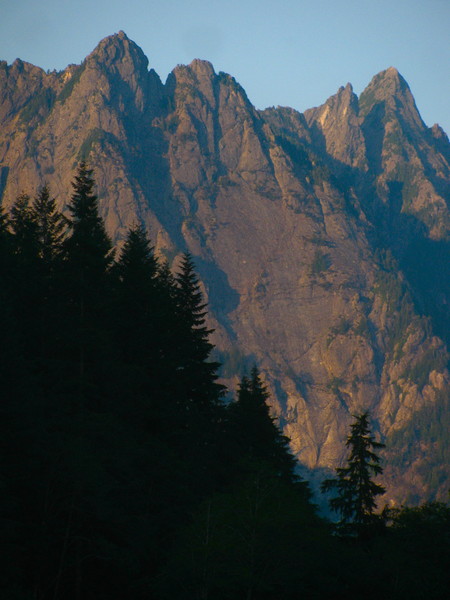 Thanks to Chris for taking great photos and being a super solid partner.
Gear Notes:
30 draws got us through the first 7 pitches simul-climbing, often skipping bolts.
Approach Notes:
steep trail for 30 mins. look for a cairn on your left 5-10 mins after the obvious washout.