Trip:
Prusik Pk. - Der Sportsmen- III 5.11+
Date:
9/23/2008
Trip Report:
On September 23rd, Jens Holsten and I made the likely second ascent of Der Sportsmen on the South Face of Prusik Pk. Like most routes up Prusik, the climb contained some of the best rock in the range and the majority of the line consisted of flawless soaring corner cracks.
My quest to climb Der Sportsmen began seven years earlier. As a fledging newbie, with barely half a rack to my name, I made a late October ascent of the celebrated West Ridge. When you only own half a rack, your pretty obsessed with compiling the other half and likewise spend many hours pouring through the catalogs, strategically planning your next big purchase.
It was shortly after my climb of the west ridge that I recognized a photo of the south face on the cover of a Metolius catalog. Spider-maned in the center of the photo was an itsy-bitsy climber precariously placed amongst a sea of knobs. It looked incredible, and I couldnít help but notice a few more vaguely captioned pics inside.
I held onto that catalog, and recently decided to see if I could figure out what the route was all about. Beckey bible research, and an online query didnít turn up much, so I emailed Brooke Sandahl at Metolius. Brooke promptly responded with praise for the route and a few weeks later a handwritten topo arrived. Conincidently, the topo was scribbled on a photo copy of that same catalog cover. It was a great conversation piece, and all summer nearly every climber that walked through our house grabbed it off the fridge and drooled over its contents.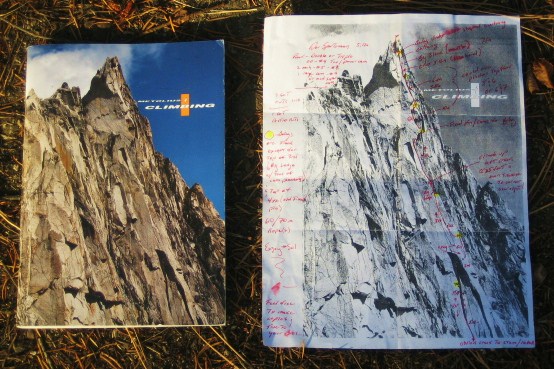 The climb takes a very direct line up the arÍte of the south pillar on the south face. The line is climbed easily in 6 pitches with pitch one and pitch six holding the crux climbing and clocking in somewhere around 11+.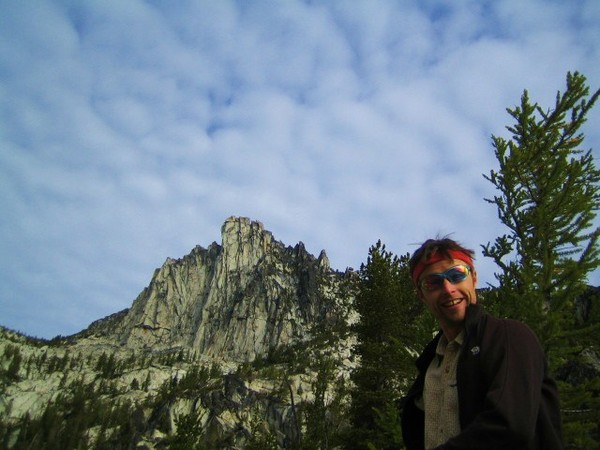 Pitch one is the real deal and starts about 50ft to the left of the standard south face. Easy crack climbing starts things off but quickly changes as you head into the first crux 11a/b fingers and tips. From there you begin stemming widely up a pair of opposing corner cracks, and when you decide you canít stem any farther, launch off onto the right hand crack. This pitch uses nearly every technique in the book 5.11+.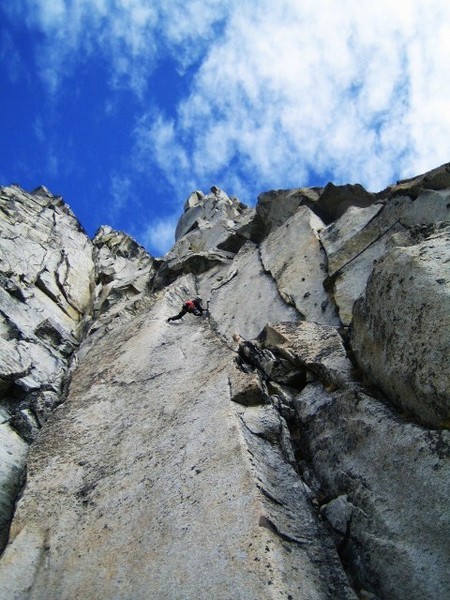 Pitch 2 was labeled 5.11 spicy on the topo, and will probably be the one to weed out prospective suitors. Honestly, itís not that bad, and the climbing is brilliant. Somewhat dirty climbing continues up the P1 corner until your forced to make some runout 5.10 moves out right onto the face. Cool knob climbing continues further right, over the arÍte and onto a slab. A couple of awkward (though well-protected) crux sequences move one up to a good belay, 5.11b PG/R.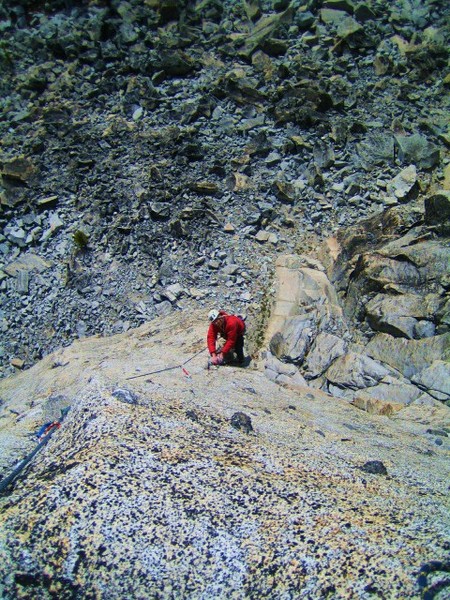 Pitch 3 moves left into a long corner crack with just a couple of crux moves. 5.10d.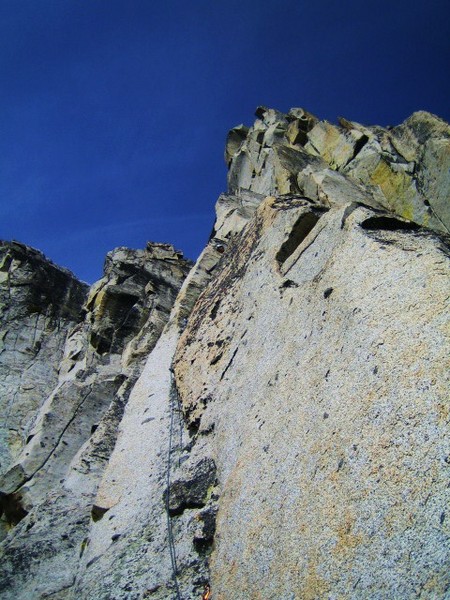 Pitch 4 takes a hand crack straight up for 20 feet before moving right to another long moderate corner crack. At the end of the corner crack you move right to a pillar and then up to an ok belay stance, 5.10d.
Pitch 5 continues straight up with a good corner. A wild stem moves you to the right where blocky and steep climbing continues up to a good belay, 5.10c.
Pitch 6 moves left from the belay, off of very cool knobs, to an obvious thin hands/finger crack that splits the headwall. This is the aesthetic crack that you can see from the west ridge, the one I always wanted to climb.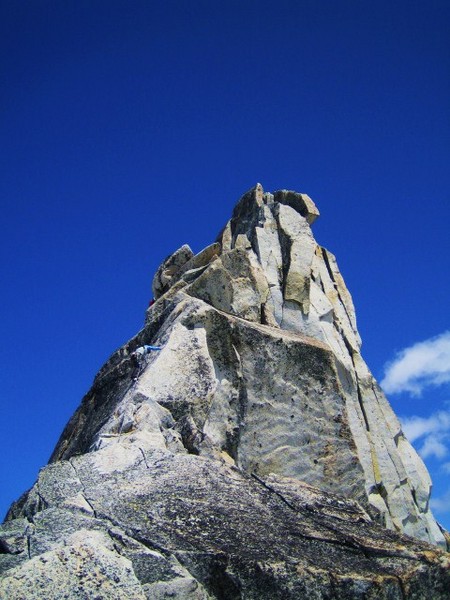 A short and fierce crux section completes the technical crux of the route, and soon eases into fun chimney climbing. Move left at the boot shaped overhang, and on to the summit. 5.11+.
On top it was one of those fall days where you feel like youíre the only climbers in the range, desolate.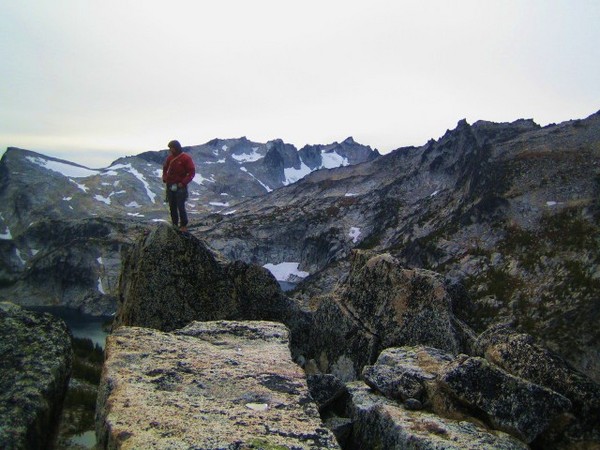 Two thumbs up.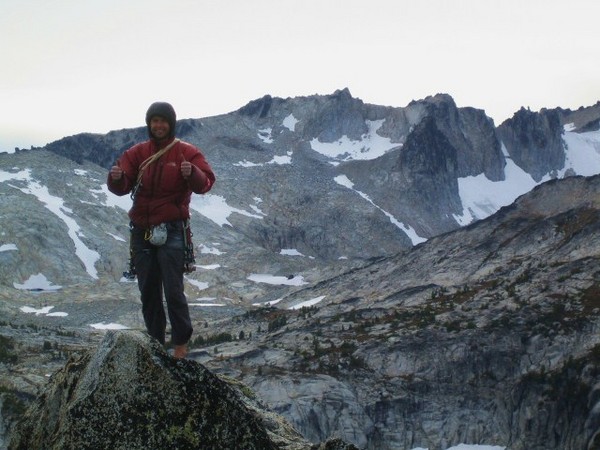 Brooke is pretty sure that parts of the route where climbed previously by Alan Kearney, but also that many sections were not (lady godiva?). He did a considerable amount of scrubbing on the upper part of the route and years later, it still shows. What a great way to spend Jens 26th birthday and props to Mr. Holsten for the onsight. Givíer.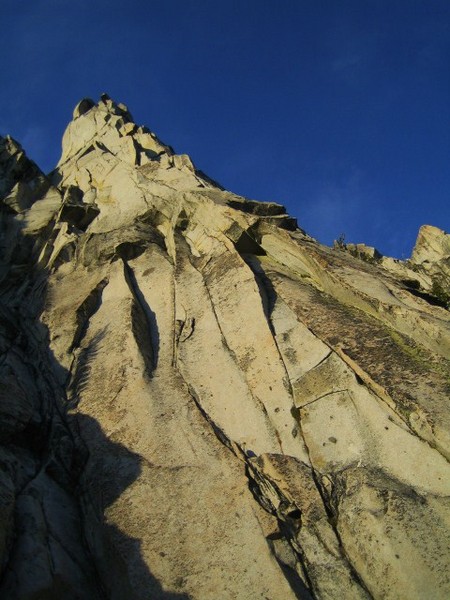 Gear Notes:
I'd like to thank Jim Nelson at Pro Mountain Sports in Seattle for reaching out and providing a new BD Momentum harness as well as these super-pimp DMM shadow auto lockers, thanks Jim!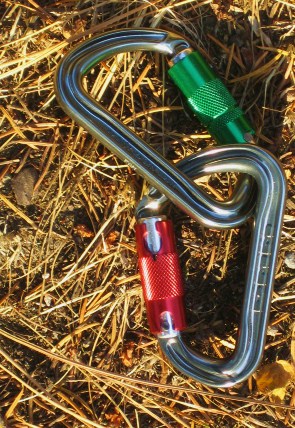 Single blue alien, doubles from green alien to #2, single #3, and a single set of nuts with rps.