Trip:
Susanville, CA - Lone Rock
Date:
10/26/2009
Trip Report:
Work has taken me to the northern half of CA (think Lassen area) for 18,000 ac of forestry work with 2 helicopters. Part of the project is fire rehab and part is forestry. It has only been a week, but I am ready to head home. Unfortunately there are still at least 2 more weeks (if we are lucky and the weather cooperates).
We stayed at the worst "nice" hotel ever in Susanville. Don't EVER stay at the Diamond Mountain Casino.
I have had some fun in between working. Yesterday we had a half day due to wind so I took the opportunity to go climbing! There is a formation called Lone Rock that I have had to drive past every day on the way into work.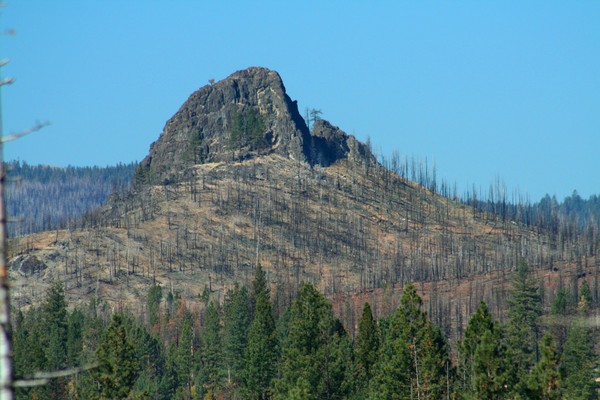 The local forester said that when he was a young lad back in the day he had climbed it. I had to go play. I warmed up on a really fun boulder sitting very invitingly in a soft meadow,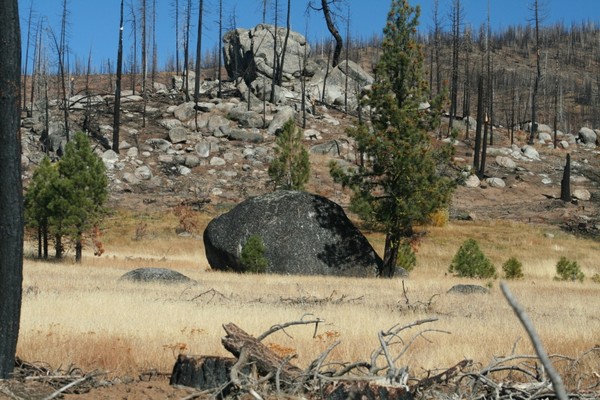 and then a large flat slab wall on lone rock itself, traversing across the very solid andesite(?).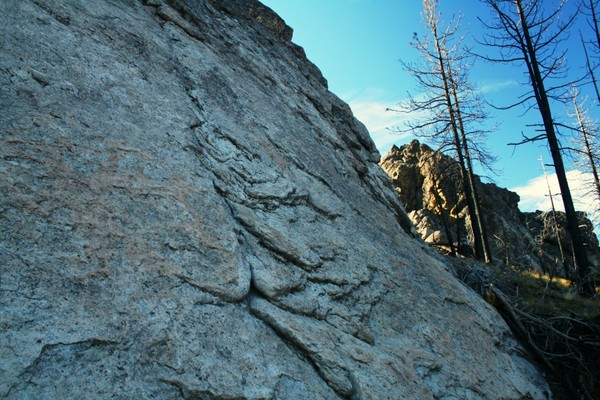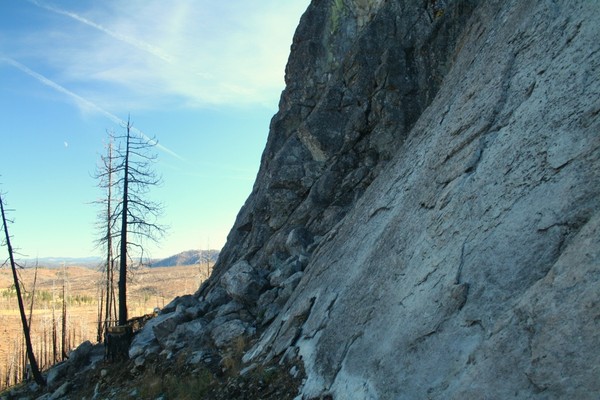 Once I was comfortable with the feel of the rock I went over to where the forester said I could probably find a weakness to the top. Sure enough, in a large alcove, there was a small ledge system with steps of 20 ft boulder problems on very solid rock.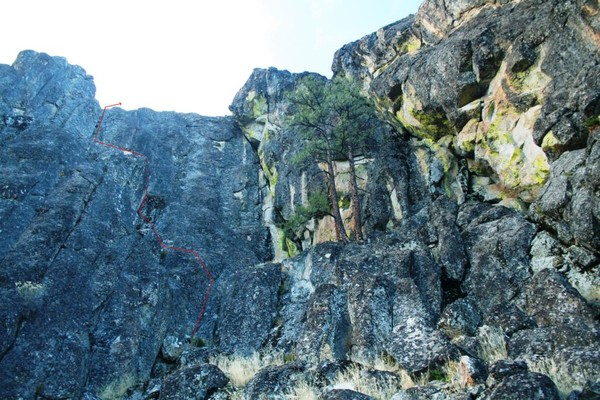 After a few timid starts, I committed to the crux (juggy, steep, low 5th ish) and pulled past it, making sure I was comfortable with downclimbing later. A short scramble took me to the top, and I sat there celebrating with nothing but the wind for a while.
I found some old climber's chalk on rocks, so I definitely wasn't the only climber who'd been there, but it felt like I was. I have never celebrated a summit by myself, but it was really peaceful to just sit cross legged, smiling ear to ear, and listen to the wind wash through the needles of the few pines remaining after the fire. I considered whooping and hollering from the top, just because I could, but decided it would be inappropriate to try and break the calmness. It felt more respectful somehow to sit and experience things rather than impose myself on the world.
To get no beta more than, "it's been done before" and to then go out and climb, solo, was incredibly cool for me to experience. There was no question about safety, I felt 100% in control, and the rock was solid and perfect for climbing. There is something that just feels so much better about climbing the unknown! I know the word "better" isn't very descriptive, but it really encompasses the whole feel I have from this, and I want to experience it more. Jake and I got a similar experience this summer at Carver Cliff, when we looked at a climb, said, "hey, that looks fun," had a blast climbing it, and then found out it was .12a. The unknown is something we rarely get to experience anymore unfortunately, because there is always a map, guidebook, or description of some sort. It is scary to just go out and do it, but the rewards are always, for lack of a more descriptive term, BETTER!
Gear Notes:
shoes, chalk
there were some old pitons I was told, but I never saw them.
Approach Notes:
10 min from car, alcove is near the 5 surviving pines clustered near the wall