Trip:
Logan - Fremont Glacier
Date:
7/30/2016
Trip Report:
I've always wanted to climb Logan, but I've never wanted to dedicate 4 days to this remote peak. I tried it once, unsuccessfully:
http://cascadeclimbers.com/forum/ubbthreads.php?ubb=showflat&Number=885143.
Since then, I've not had the heart to try the Douglas again, and I've held out hope that the road from Stehekin would be extended past High Bridge - but, alas.
I had hoped to climb Buckner last weekend but with my view of the route from afar on the Inspiration Glacier recently (
http://cascadeclimbers.com/forum/ubbthreads.php?ubb=showflat&Number=1150251
) I thought it might be a bit melted out and Logan came to mind. Seeing as how I still didn't want to dedicate 4 days to the climb, and I'm in decent shape now... I said fuck it and went for it in 3 days.
On day 1 we hiked in to Thunder Basin Stock Camp. Yes, you heard that right. That's all we could get at the Marblemount RS and we were lucky they let us stay there. The hike was long, hot, and painful. We left the trail head at 10:15 and were in the middle of the hottest part of the day. I don't do well in the heat and it showed. Cars to camp took 10 hours.
We set alarms for ~5am and continued up the trail. The trail is easy to follow up to the flat spot at about 5800' and totally snow free. We found the climber's trail traversing up towards point 7760 (and 8248) and it was easy to follow up to the sandy gully.
Buckner - next time, bitch!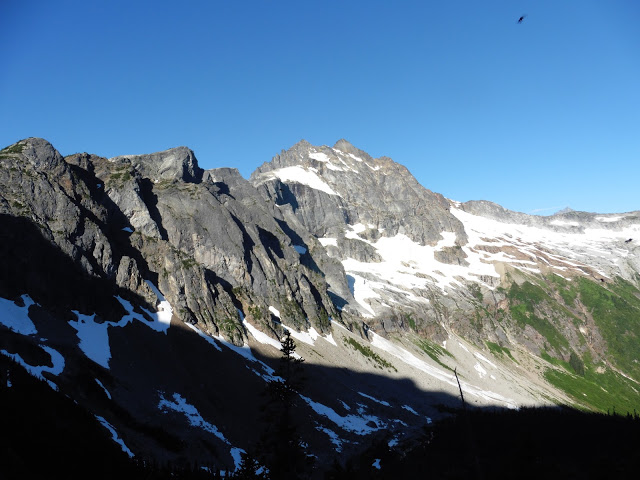 View of the traverse (on descent):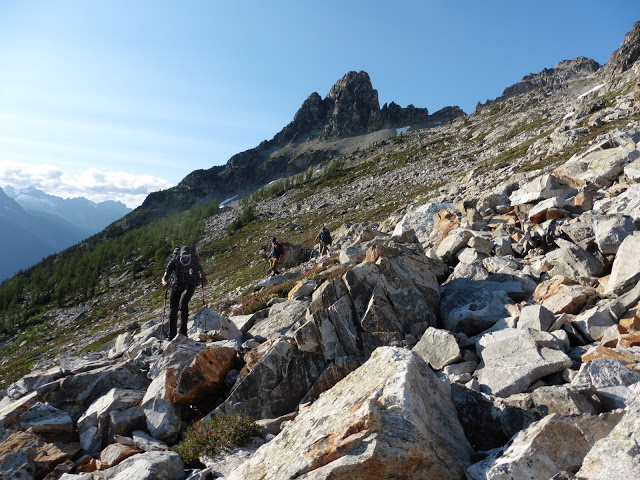 We crossed several streams
en route
. Most were easy but two were a bit nasty. The first required us to do a brief excursion up hill to a safer spot. It involved some delicious 3rd class dirt with a veggie belay. The second was into and out of a deep gash in the hill side. The trail was thin and exposed here. Don't fall or you will get a lot of metal in your ankles for your trouble.
We encountered a snow patch or three as we headed towards point 7760, and avoided those we could. Eventually we hit snow, and the toe of the Fremont glacier. The glacier itself is smooth as a baby's butt. We had hauled all the
accoutrements
for glacier travel this far, so we roped up for shits and giggles and headed up to the low point in the ridge.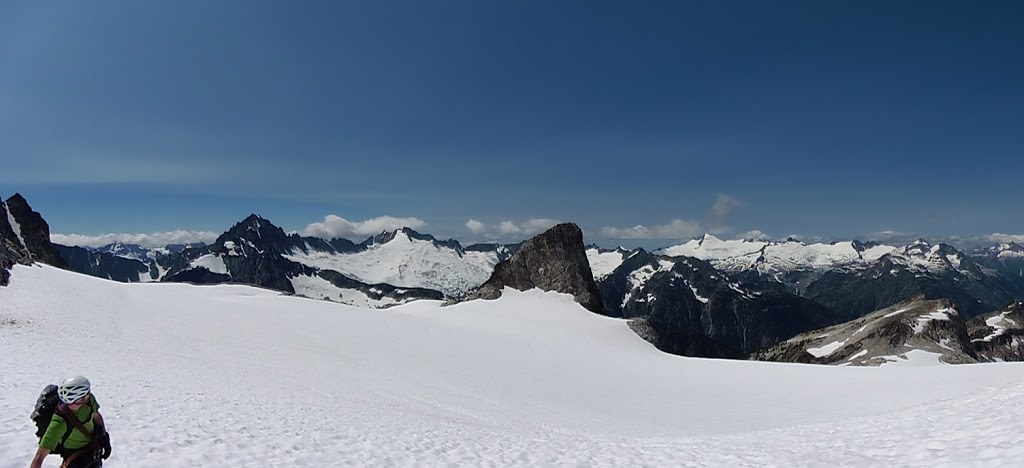 Here we discovered that the hogsback was purely vestigial, and moated badly with poor run out. So, we unroped. Logical, LOL. We carefully climbed it, gingerly stepping where the snow was thinnest and ascended a heinous gully with kitty litter over shit-rock.
The hogsback (on descent):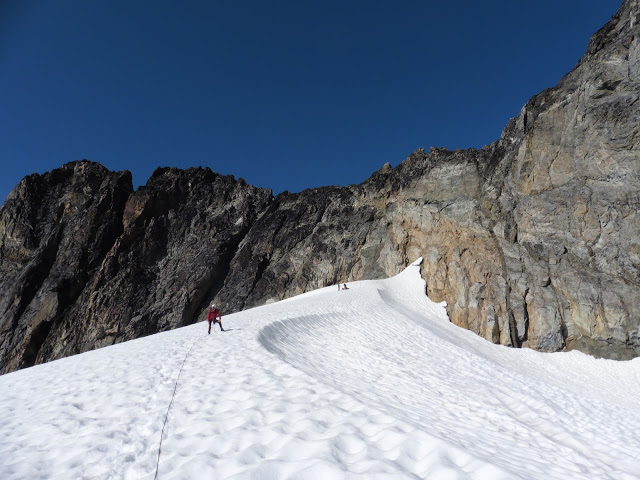 A cool motherfucking swale near the top of the Fremont: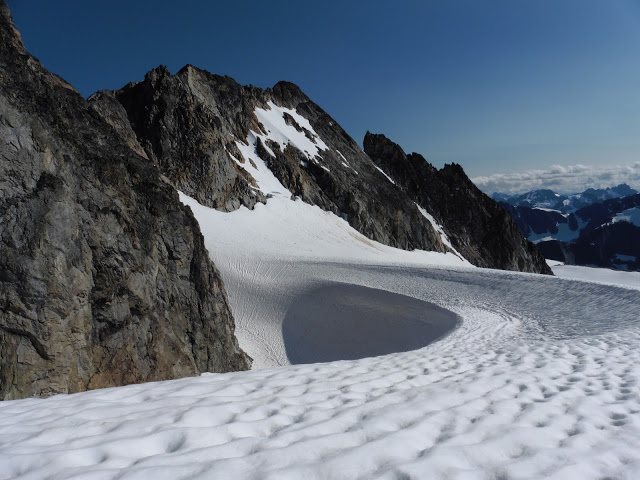 This slope mellowed but remained shitty to the notch.
From here we crossed to the E side and the ledges were quite reasonable and as advertised, class 3.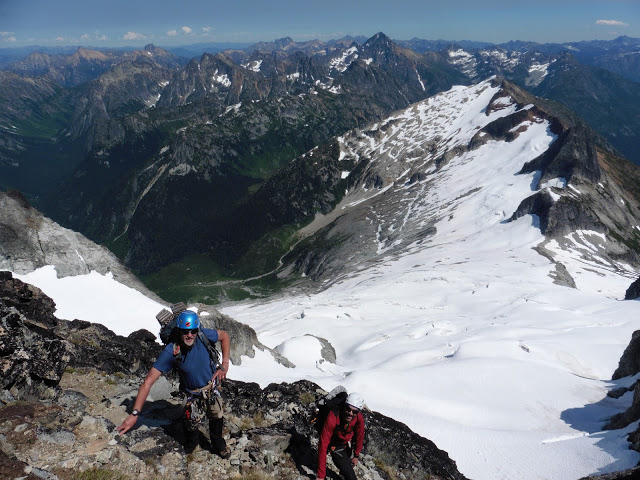 We hit one 4th class move, which made us scratch our heads and pucker our sphincters. It was not so bad in retrospect.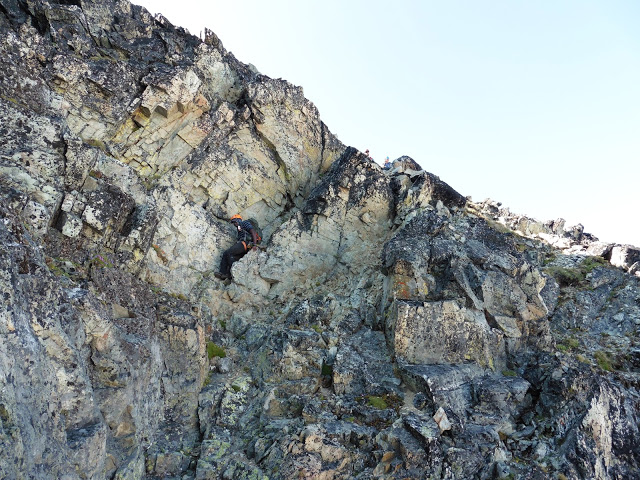 We then ascended talus (little snow here!) to a notch and then climb a very nice class 3-4 bit to the summit.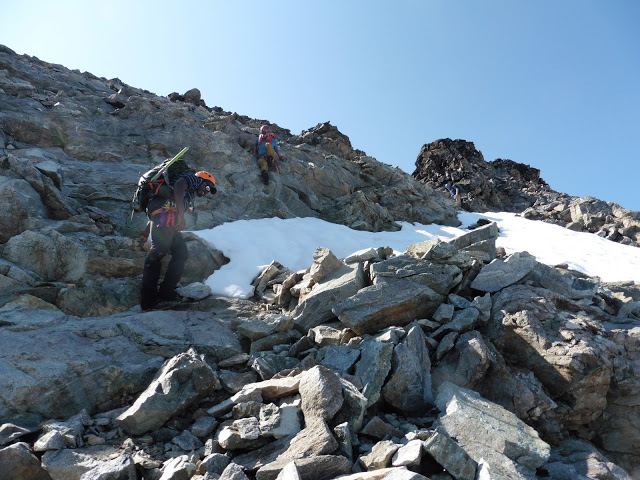 Unfortunately we only found a cairn and no register, so I have no idea what kind of traffic Logan has been seeing.
Views were spectacular - a 360 degree mountain porn money shot. I had brought a light rack and we had our ropes from the glacier but never used them on the rock.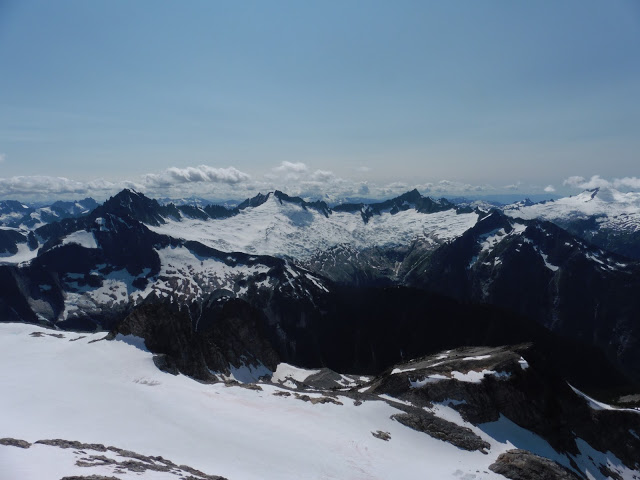 We savored the summit then headed down without incident.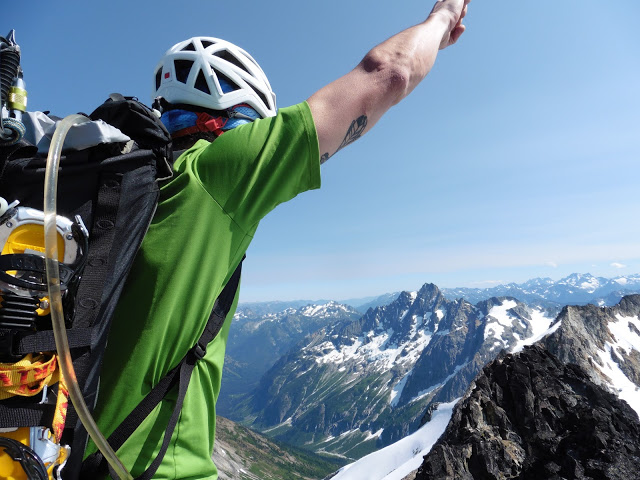 Thanks to copious breaks up and down, we got to camp right at dusk.
Here is one view we were treated to: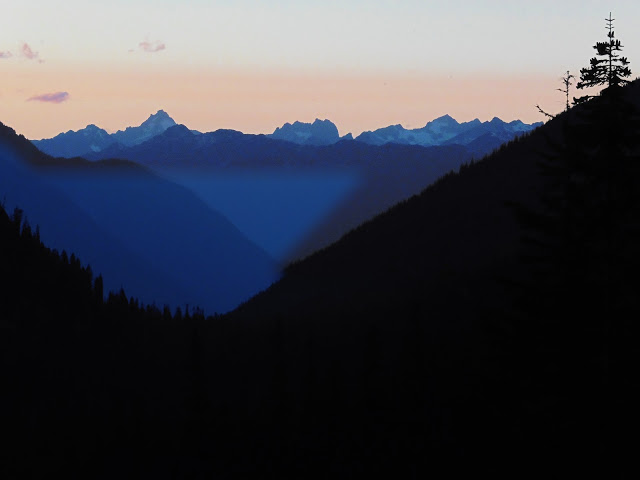 The hike out was uneventful. The cool temps were a sharp but pleasant contrast to the sauna we waded through two days earlier.