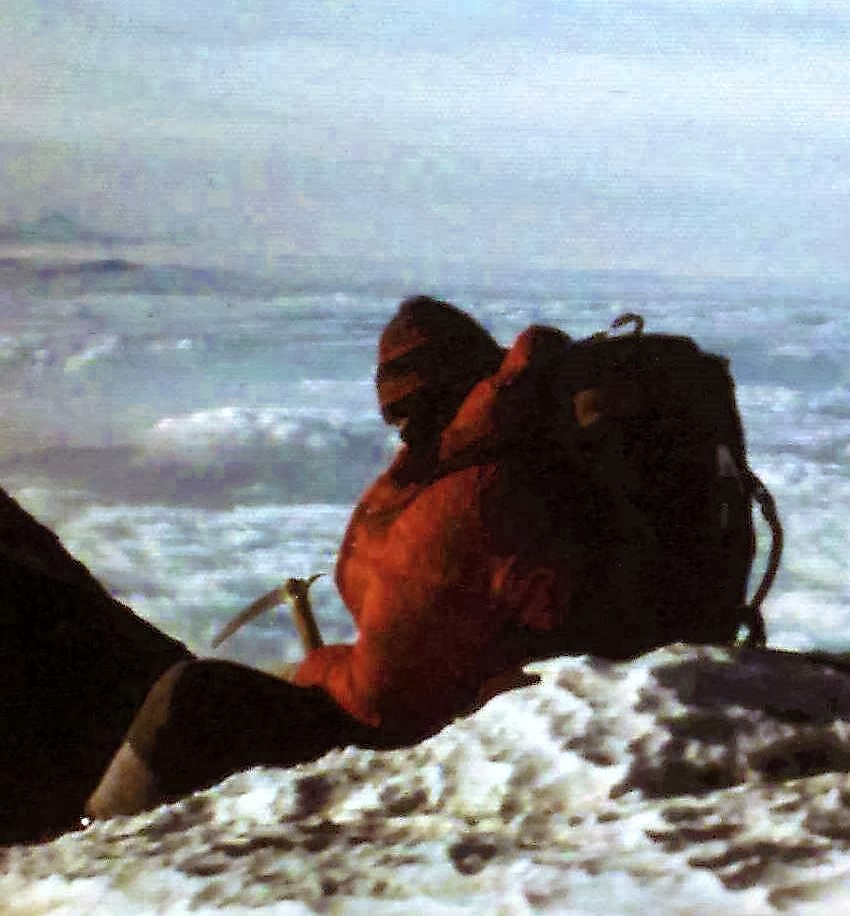 Content count

3064

Joined

Last visited

Days Won

1
Community Reputation
8
Neutral
About Dane
Rank

spray'prentice


Birthday

11/30/1999
Dane replied to Dane's topic in Idaho

You have been talking to Bob I suspect Great to hear you are in Boise. Nice surprise! A month ago it was a drought locally. Still a drought. So there might be some options yet. We need to talk soon!

$400 plus shipping. Same condition as originally posted.

still hanging here. $200 now.

Dane posted a topic in Idaho

Anyone been in there this time of year? How about this year? Conditions on the N. Face. How's the approach gonna be right now? Thanks! Some old school goodness for the day Not my photo. North face of Mt Borah - January, 1977 (Photo by Frank Florence)

Dane replied to Nick Sweeney's topic in Idaho

Nice photos on the TR Nick. 5.9+? Not sure I have ever climbed it with anyone that thought it was. But grades change with the times. As Marlin mentioned above, the easiest approach for effort (I've done all of them many times over) to the East Face is drop off the saddle on the north side of Roothaan and almost immediately head right (east) on the climbers trail to the next saddle north of and below Roothaan. Go around and behind the ridge that will eventually become Chimney rock proper. Stay really high on the slabs on the east side of the ridge (some 4th class will same so serious effort) that eventually leads to Chimney rock proper. Only reason I could ever see to come in the Pack River road was if you lived in Sandpoint. How about a couple more photos you The crux on 2 and looking down from the sinker hand jam on 3.

Dane posted a topic in Idaho

I'm looking for current route info on the East side of Chimney Rock proper, post rock fall. Joe Lind wrote up a good description on his and Jesse's new section of crack climbing here a while back. Anything since then? Saw that the 2nd pitch of the C-H is still climbable at the original grade with a cleaner 2nd pitch after the rock fall of 2012. And that supposedly the old east face rap line is now being used as a hanging belay for that same 2nd pitch? True? Anyone have the beta, 1st hand details or a topo for anything new on that face? I've heard of a new thin, 1/2" finger crack route in the general area by "Aaron and Winter" @ 12+ ? Curious about any new bolts put in on that wall for pro, belays or as a rap station as well. When were drilled, for what and by whom? Thanks!

179cm, Flex: Medium/Stiff (Standard Edition Option), Topsheet Graphic Art: Speed, Core Ingredients: UL Core- Carbon/Triaxial Fiberglass, Base Graphic Options: Red Background Diecut, FS Praxis 9D8 Drilled one for a 307 bsl and a Dynafit Speed Super Light binding. 4 holes on the toe, 3 on the heel. Never skied. $250 plus actual shipping USPS from Boise.

Looks real boney at the bottom for you guys from the couple times I've done it. Chock stone was covered as well. Top corner looks typically dry though. Nice job guys. It is a climb I really enjoy. Easy modern mixed and dry tooling on some nice granite. This is Craig at the entrance we used and a line drawing of where it was. Bit more snow on the chock stone Never was sure where Ade's party entered. Figured they traversed over to the same gully entrance. Ade's photo below. We went up the little gully at the black dotted line both times.

$300 via F&F on Pay Pal NIB binding

Dane replied to The Real Nick Sweeney's topic in Idaho

Hi Jason I seem to inadvertently keep trying, but not dead yet!

Dane replied to The Real Nick Sweeney's topic in Idaho

Nice TR! More fun to be had going either direction from Roothan to Harrison. But gotta say the Beehive is also a stand out at better logistics..