Trip:
Matterhorn Peak - East Couloir
Date:
5/12/2007
Trip Report:
Last weekend I climbed Matterhorn Peak via the East Couloir. Matterhorn is the climax of the rugged Sawtooth Ridge and is located in Hoover Wilderness on the Northeast border of Yosemite National Park.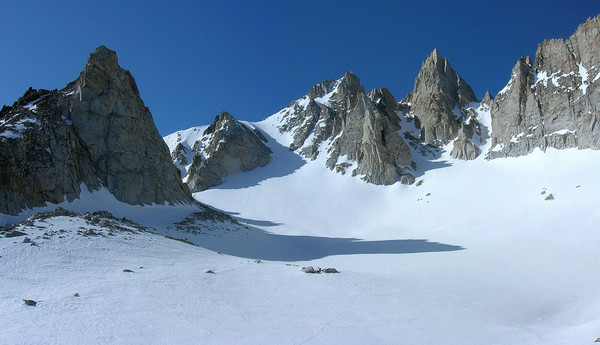 We drove to the start of the climb from the Bay Area Saturday morning via Sonora Pass. We started at 10:20 am up the Horse Creek Trail and then up the snow covered slopes to our camp at ~10,500 feet on the moraine of the small glacier below Matterhorn Peak.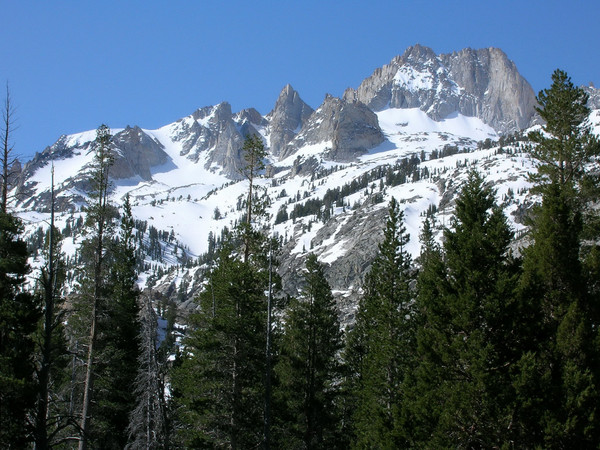 We dropped the camping gear and after a break, we continued on to the summit via the East Couloir (left).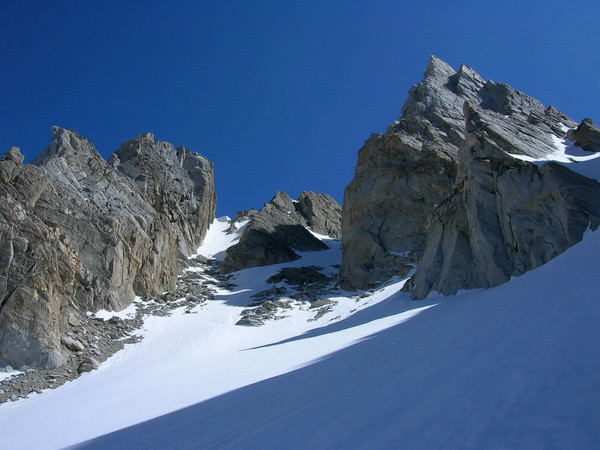 The couloir was in great shape for cramponing and was a fun ascent with some steeper snow slopes.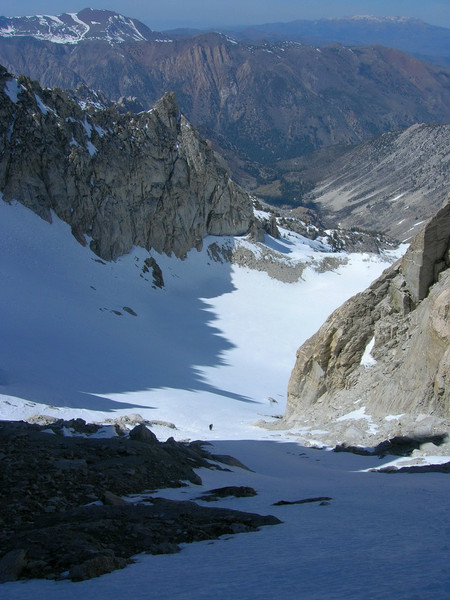 We completed the final third class portion and reached the summit at 4 pm. The views of the Sierra mountains were spectacular and a few marine clouds swarming around made for some dramatic photos.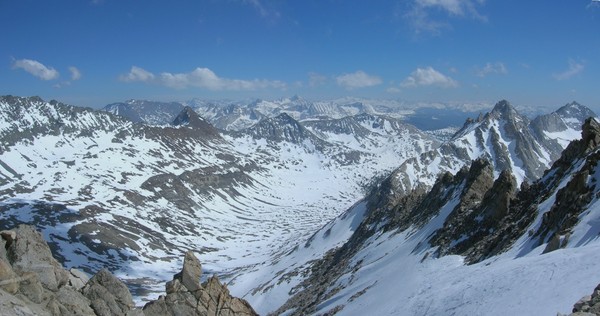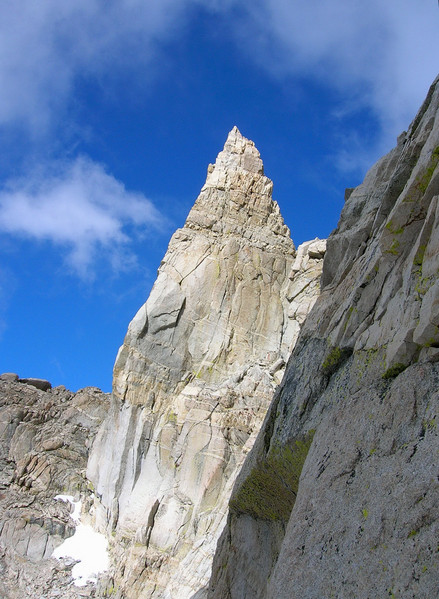 Sweet looking horn from within the East Couloir.
We descended from the summit back to camp and enjoyed a spectacular sunset.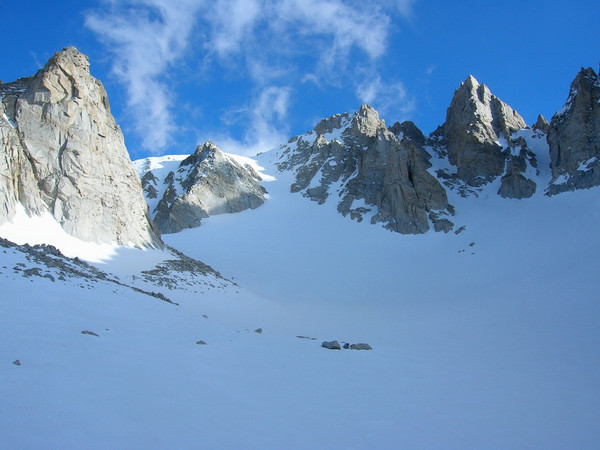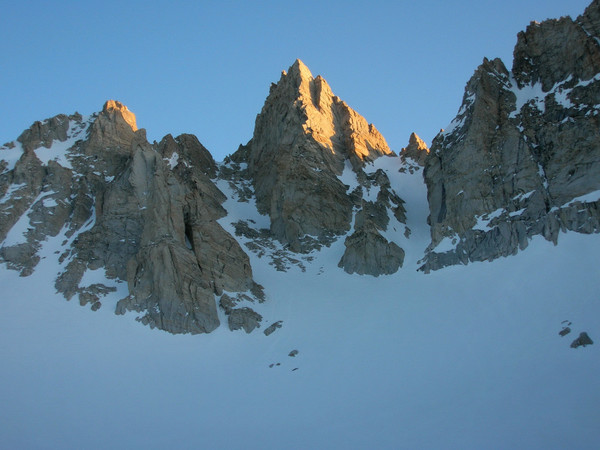 The night was quite windy and cold, but it was well worth the sunrise we were treated to in the morning.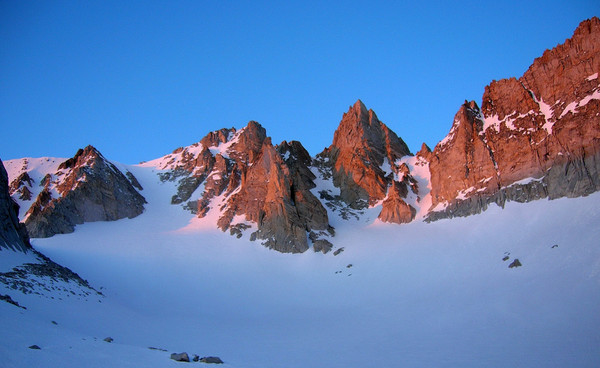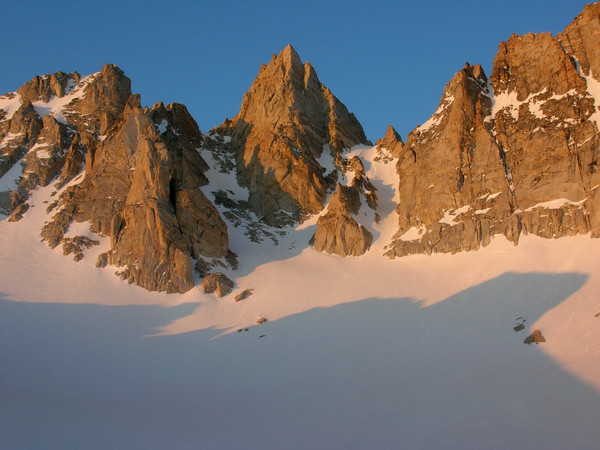 Once the sun came up at 6:30 am, the temperature skyrocketed and the winds diminished.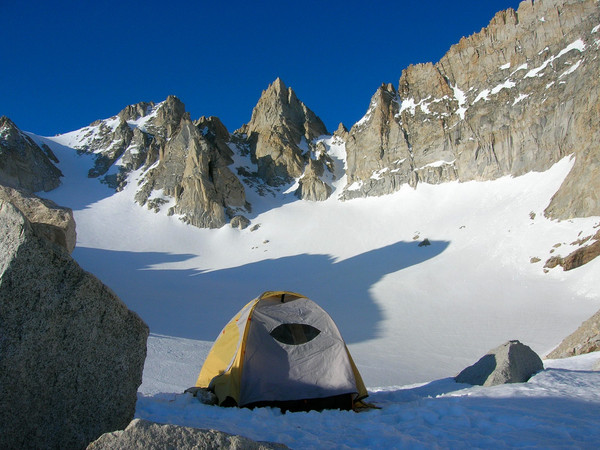 We enjoyed the morning and took off at 8:40 am and cruised down the snow slopes and valley trail to the trailhead, reaching it at 10:30 am.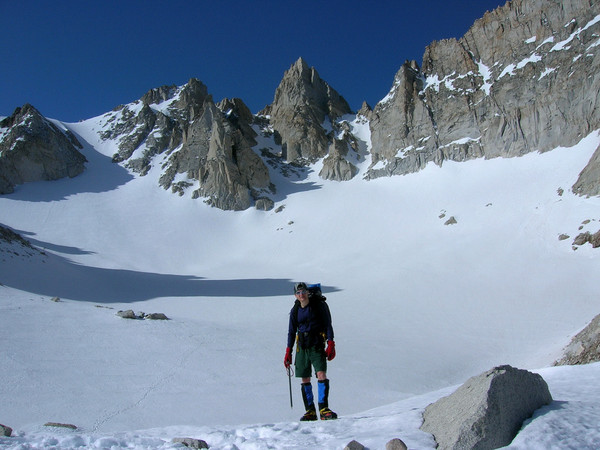 Matterhorn is a relatively easy objective for a day climb, but the sunset and sunrise made this outing special. A great partner and crisp early season weather made my first climb in the high Sierra a memorable outing.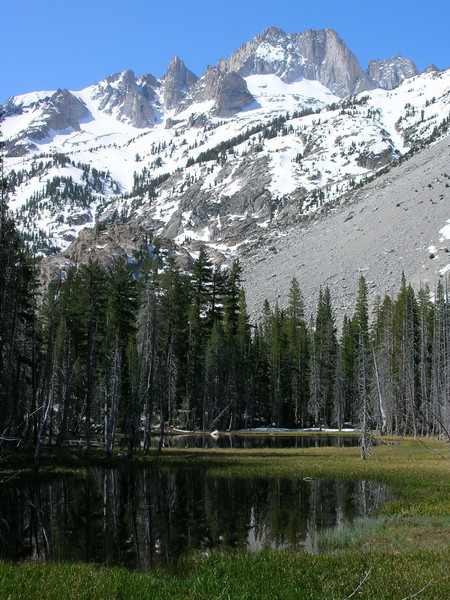 Gear Notes:
ice axe, crampons
Approach Notes:
Trail in good shape, snow starts at the head of the Horse Creek Valley.