Trip:
North Twin Sister - West Ridge
Date:
12/27/2009
Trip Report:
This is such a well traveled route, I don't expect to tell anyone anything they don't already know- more of a conditions update with some pretty photos . . .
The good weather was taunting me over the holidays so I jumped when Tim said he could get out on Sunday. After hemming and hawing and generally avoiding some sort of overnight deal (we're too soft for such long nights), we settled on the North Twin, figuring it would give us a good, scenic alpine workout with some skiing for good measure. We were right on one count . . .
Leaving the car about 7:20, we had arrived just in time to see a group of four head up the road with bikes. Bikes?? What do they know? Skis were going to be the obvious choice for the day, but we just had to hike for a bit-right? Turns out we hiked all the way to the turn off, and only started skinning because we felt stupid and wanted to destroy our gear. We could have pushed or rode bikes most of the way to Daley Prairie, oh well.
We left our skis at the overgrown turnoff and trudged up the thinly covered road (nearly bare in places!!!) to the wilderness boundary where the snow was still only a foot or two deep. Stinkin' El Nino. The good thing was that Tim was pretty psyched to climb the route in tele boots and who could blame him, it was a great day to be in the hills . . .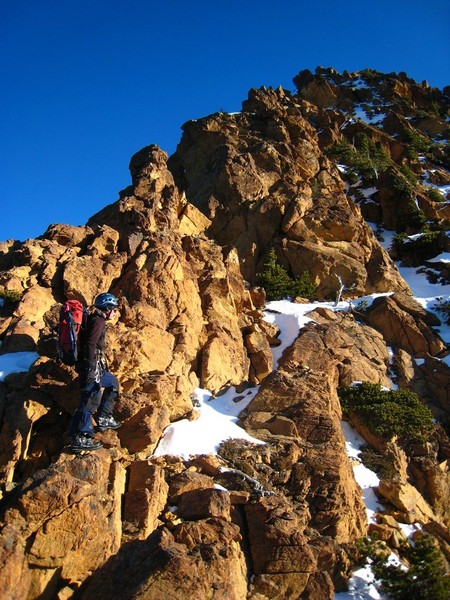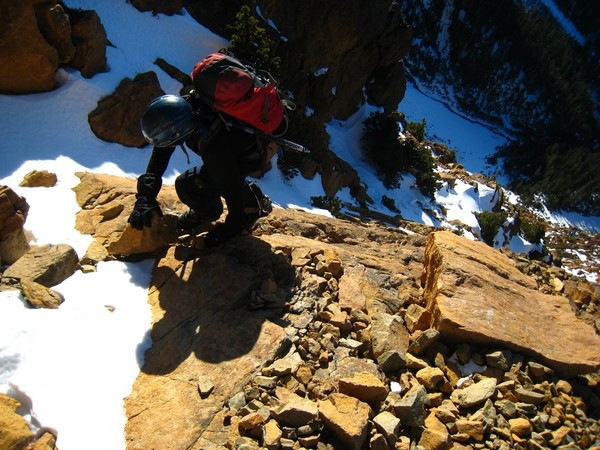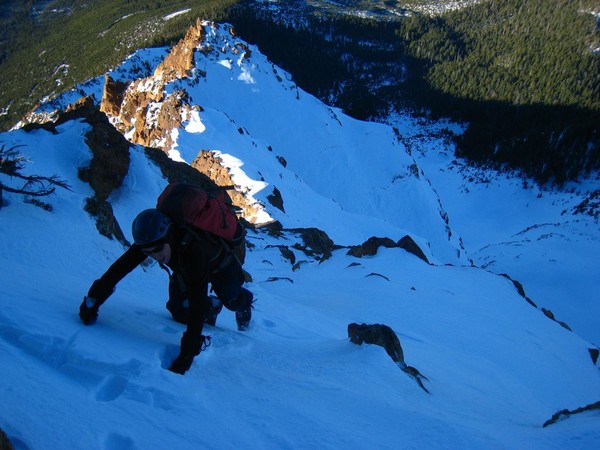 It started to get a bit more wintry near the top and we finally got to use crampons on some ice- they also helped on the descent down the extremely variable ice and snow of the north slope. On the ascent, we belayed a short, icy step just below the summit- otherwise the rope stayed in the pack.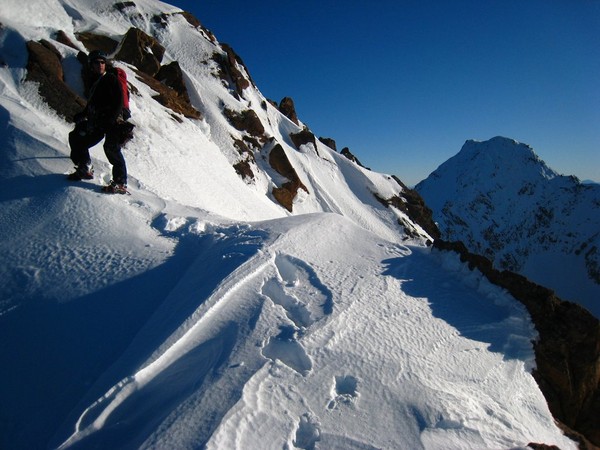 The views from the top were grand as usual: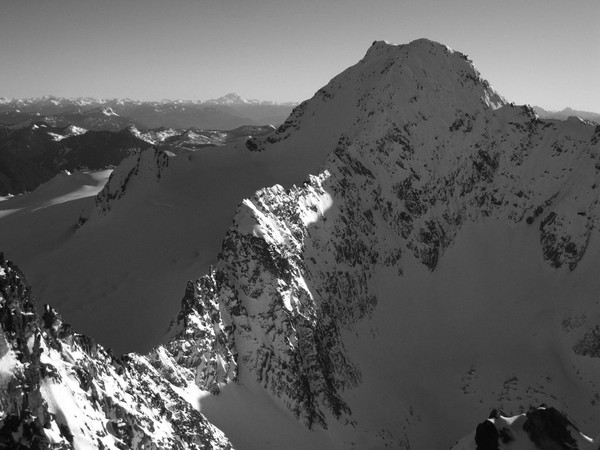 Hoar frost formations were pretty cool, but perhaps won't be so cool when covered by a good storm cycle: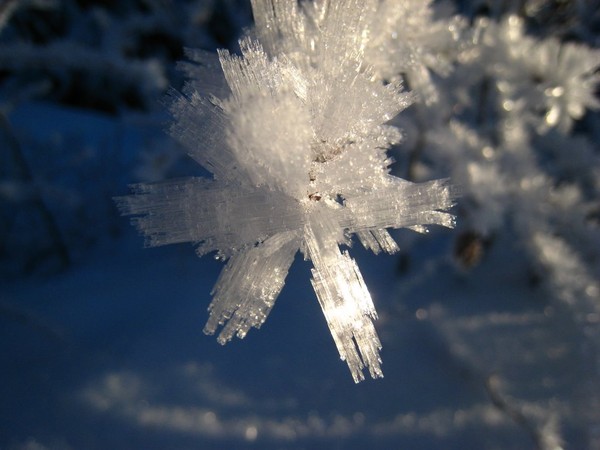 We were lucky and never had to use the headlamps - while on the climb. Driving home, however, they came in real handy when we had to change a flat tire.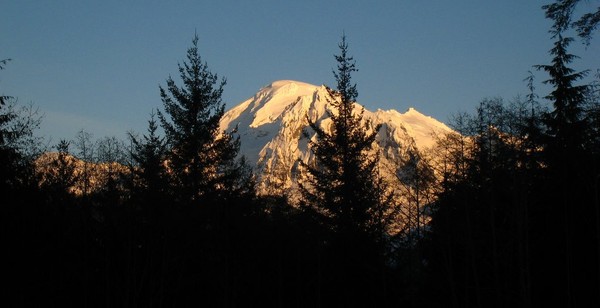 Gotta love "winter" in the Cascades!
Gear Notes:
Skis if you feel silly. Crampons, single axe, short rope, some rock gear, headlamp if you are unlucky. Shortbread cookies if you have a flat tire and need to bribe the Mosquito Lake Rd. neighborhood dog.
Approach Notes:
Long, if you hike with ski boots.