Trip:
Mount Baker - Coleman-Deming
Date:
5/30/2016
Trip Report:
Memorial Day weekend is never one that you can reliably count on for good weather around here, and this year was no exception. However, Monday got better and better looking as the weekend unfolded and some hasty plans were hatched to help Scott with his annual tick of Mount Baker. The telemetry and forecast suggested we would find some settled powder(!), and so with little sleep we left the Skag in the trusty Civic, pointed North. First we needed to get Spiceman some breakfast so we stopped at Aarco in Sedro at 0415. The scene was not exactly normal (what did we expect?)..... and we left quickly, empty-handed.
At the trailhead we left right behind team Rando at about 0600, clomping up the hill in our ski boots while they dashed onwards in much lighter footwear. Though you might have been able to skin up a bit lower, we didn't end up taking the skis off our backs until the top of the Hogsback. From there we kept the uphill plod going, skinning to the col with the help of ski crampons (necessary). The bootpack this year goes much further left (east) than normal, though the normal path looks like it might go. We weren't in the mood to routefind though so we followed the masses (there were about 40 on the hill that day). Above the col we carried the skis for a bit up the pumice ridge, but were eventually able to put them back on and skin all the way to the summit, which we had to ourselves (surprisingly).
Some meat, cheese, chocolate, and pictures and it was time to transition before the sun did a number on the snow. The Roman wall was firm wind affected snow, pumice ridge softening crust, settled powder below the col, and varying degrees of butter and corn below that all the way to the Hogsback. Basically good to excellent the whole way and perhaps the best conditions I've skied Baker in. But the warm weather at the end of this week will change all that......so long spring.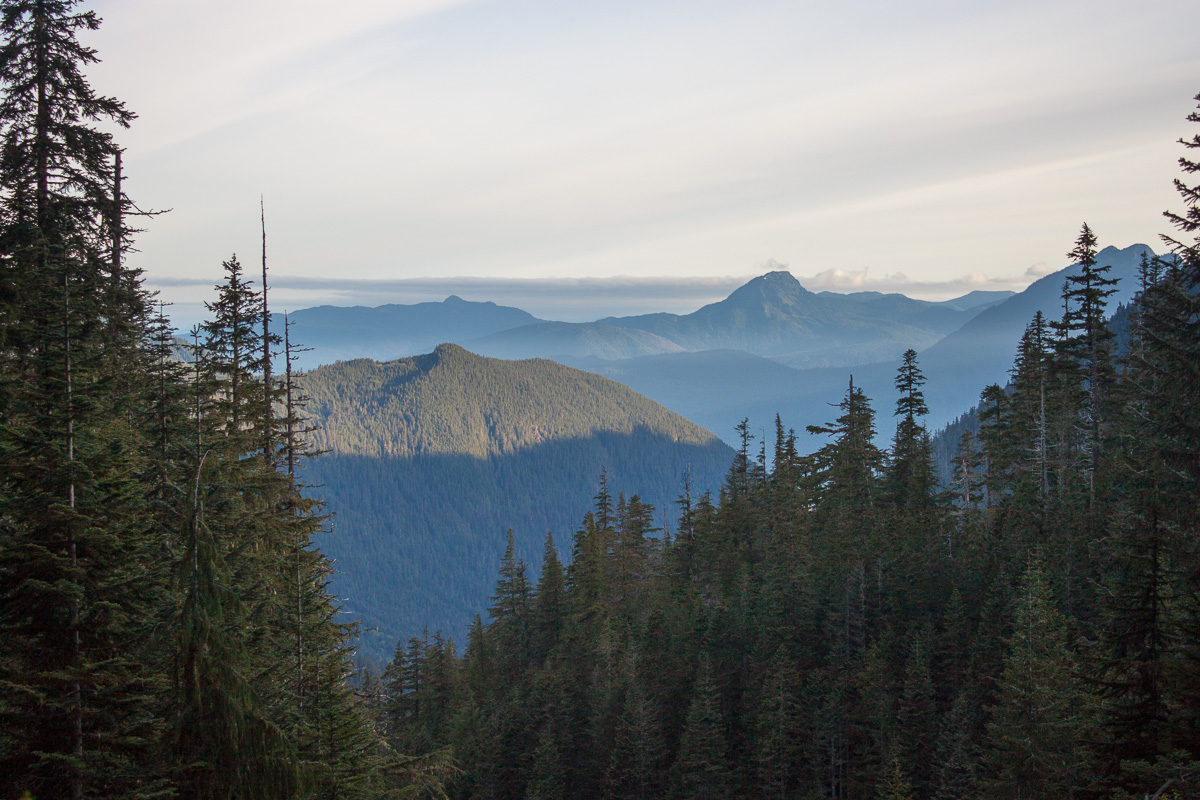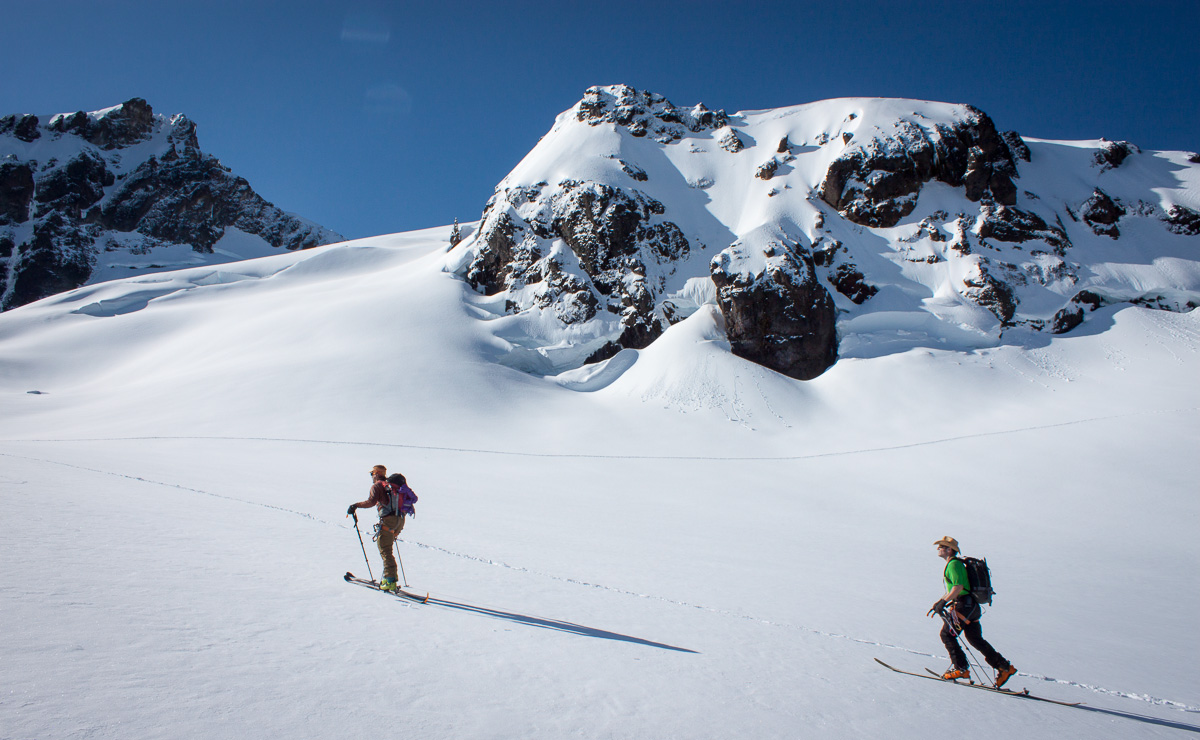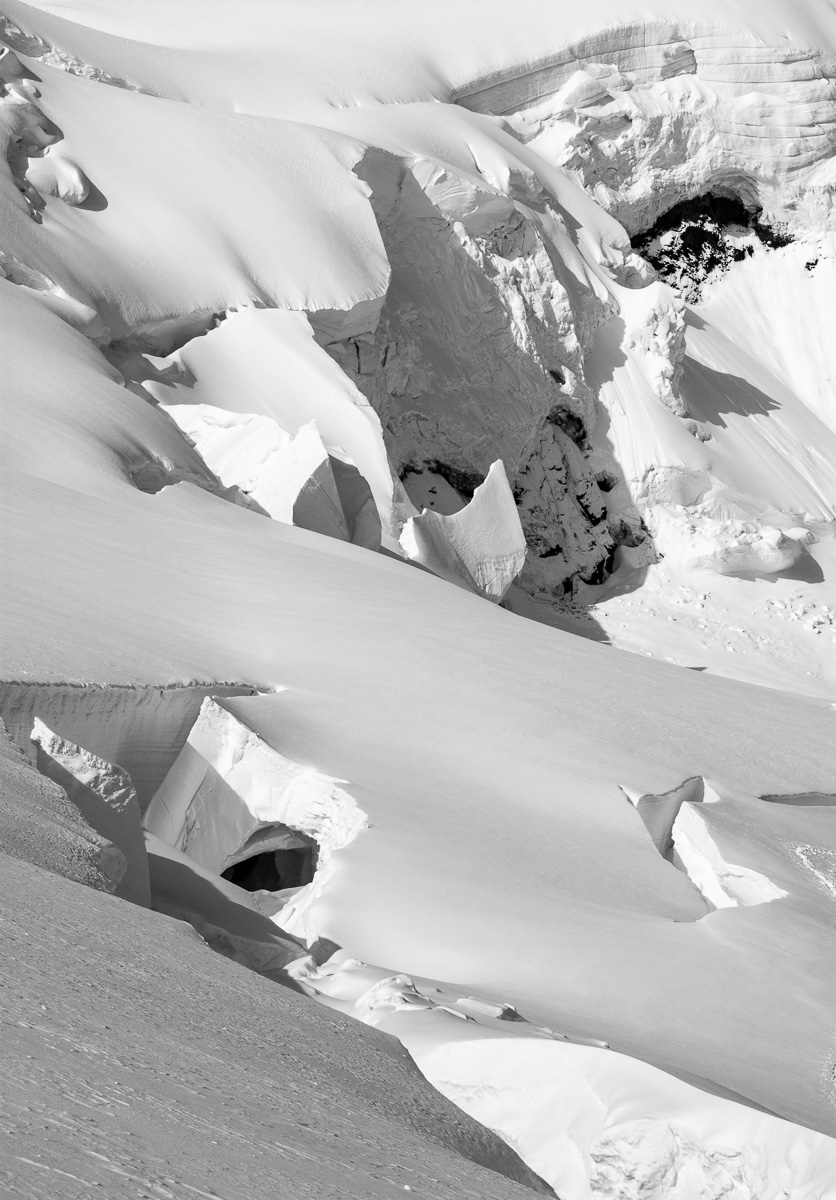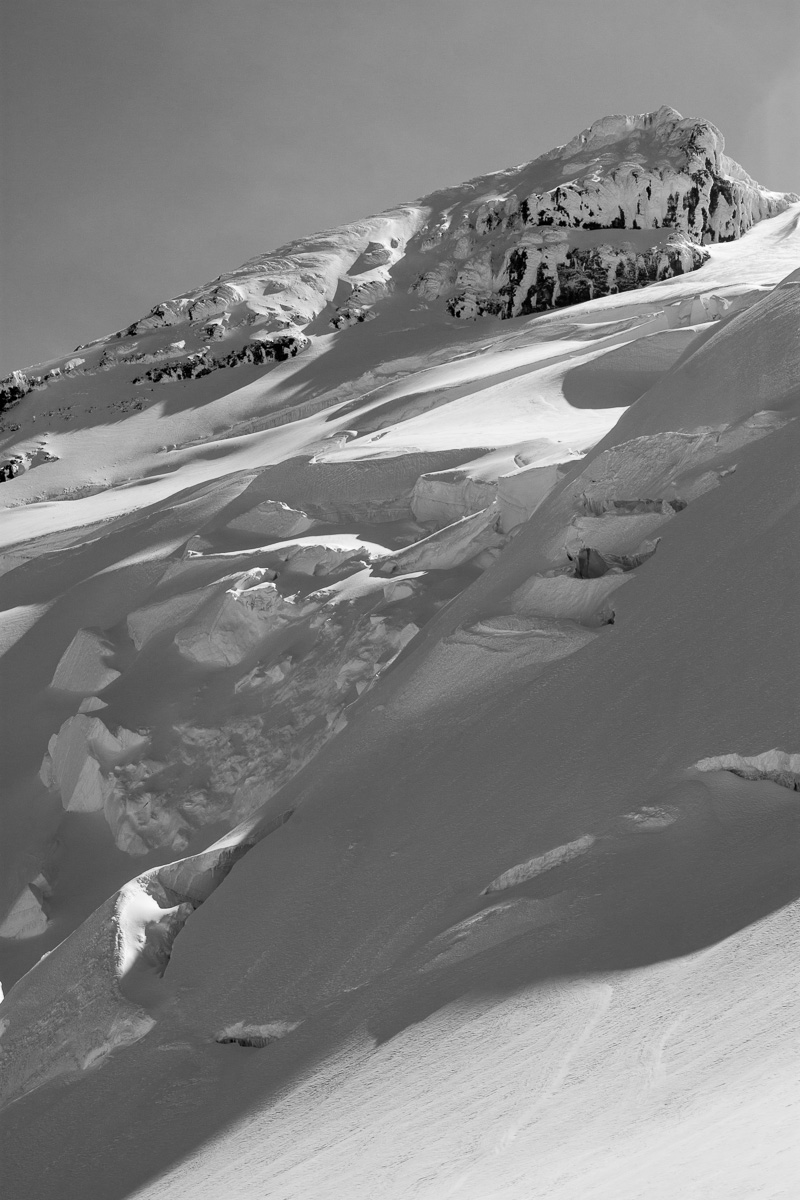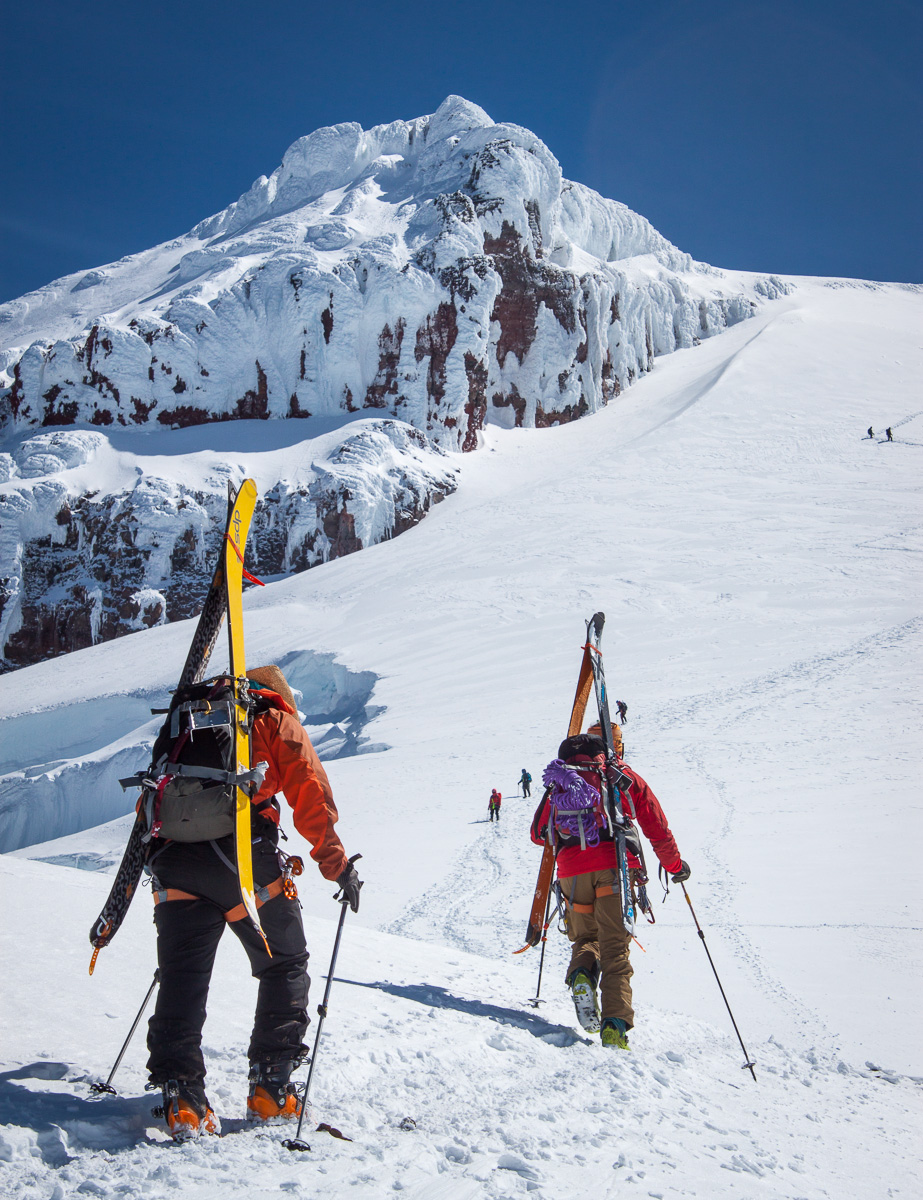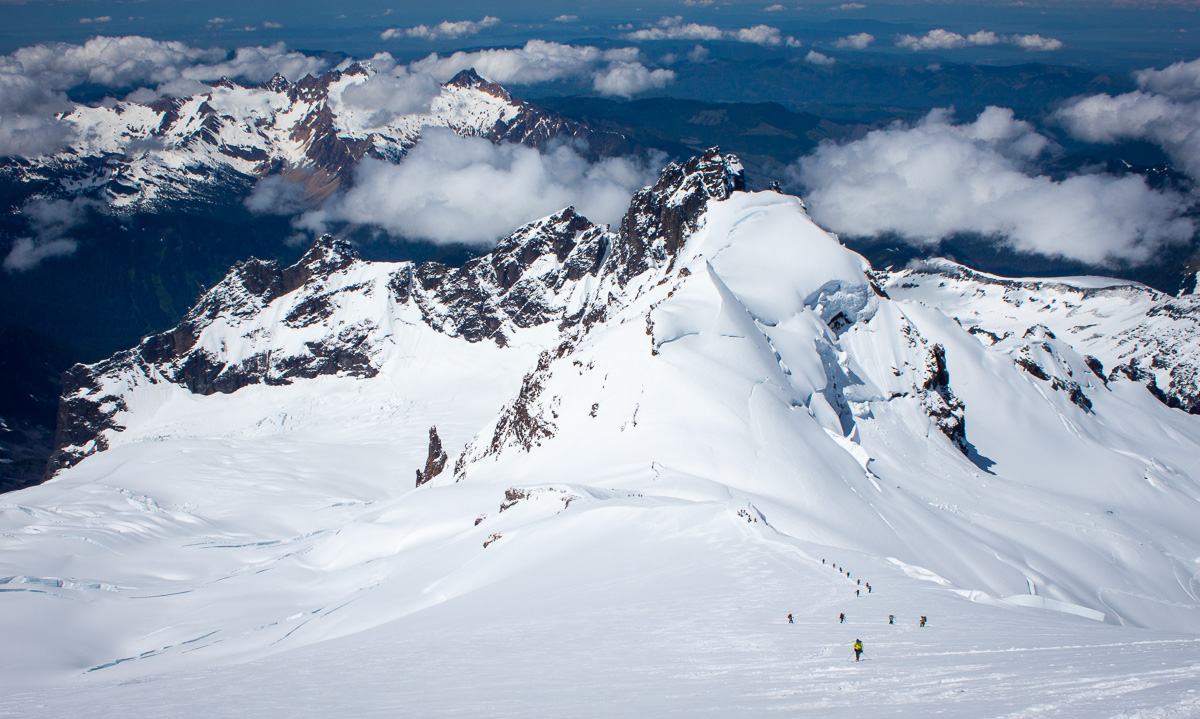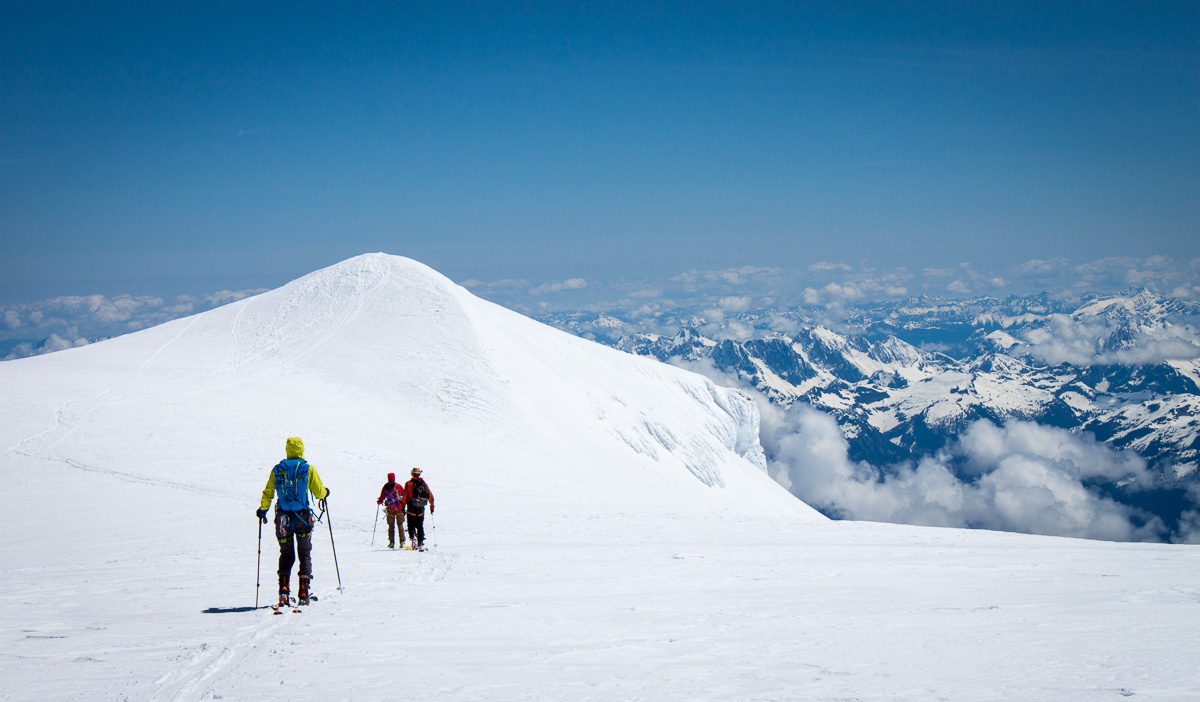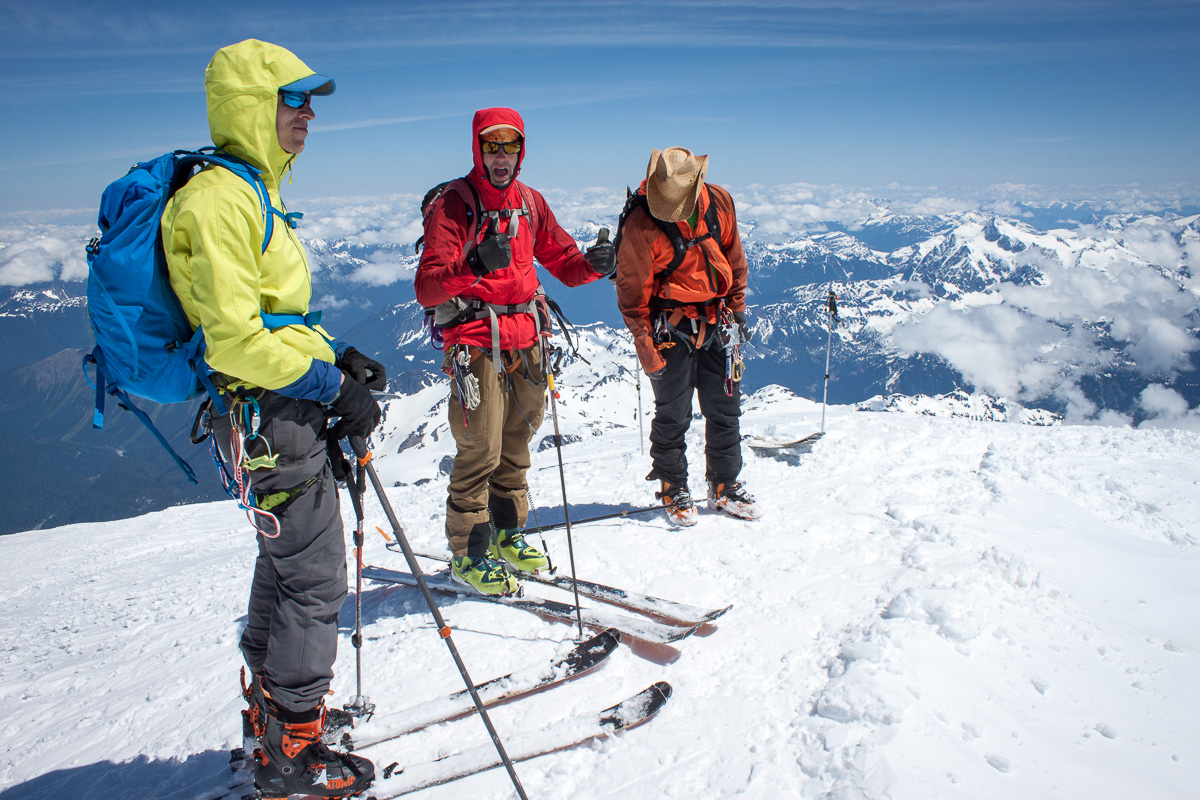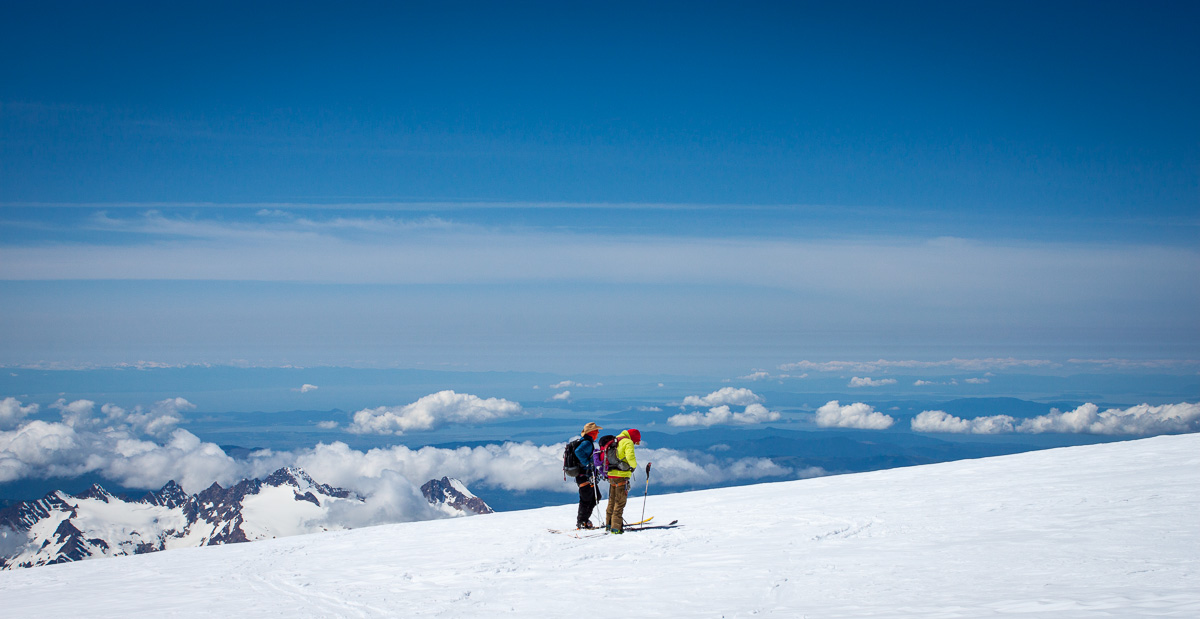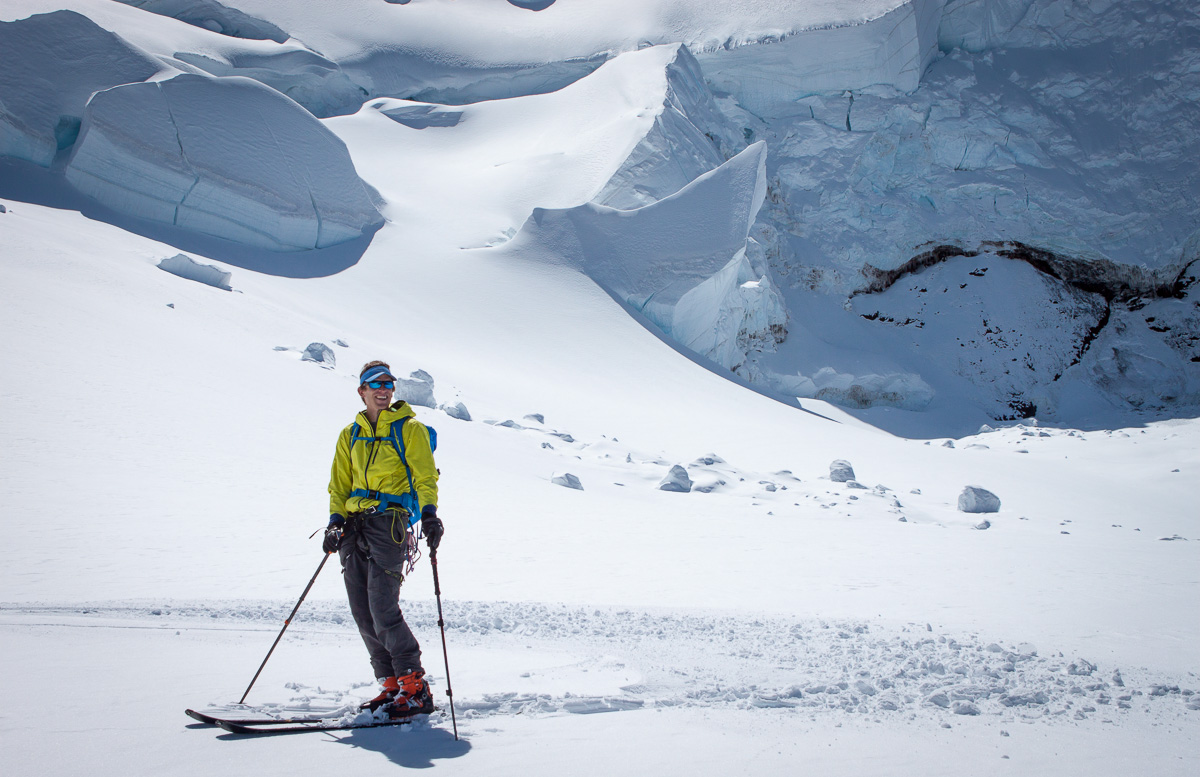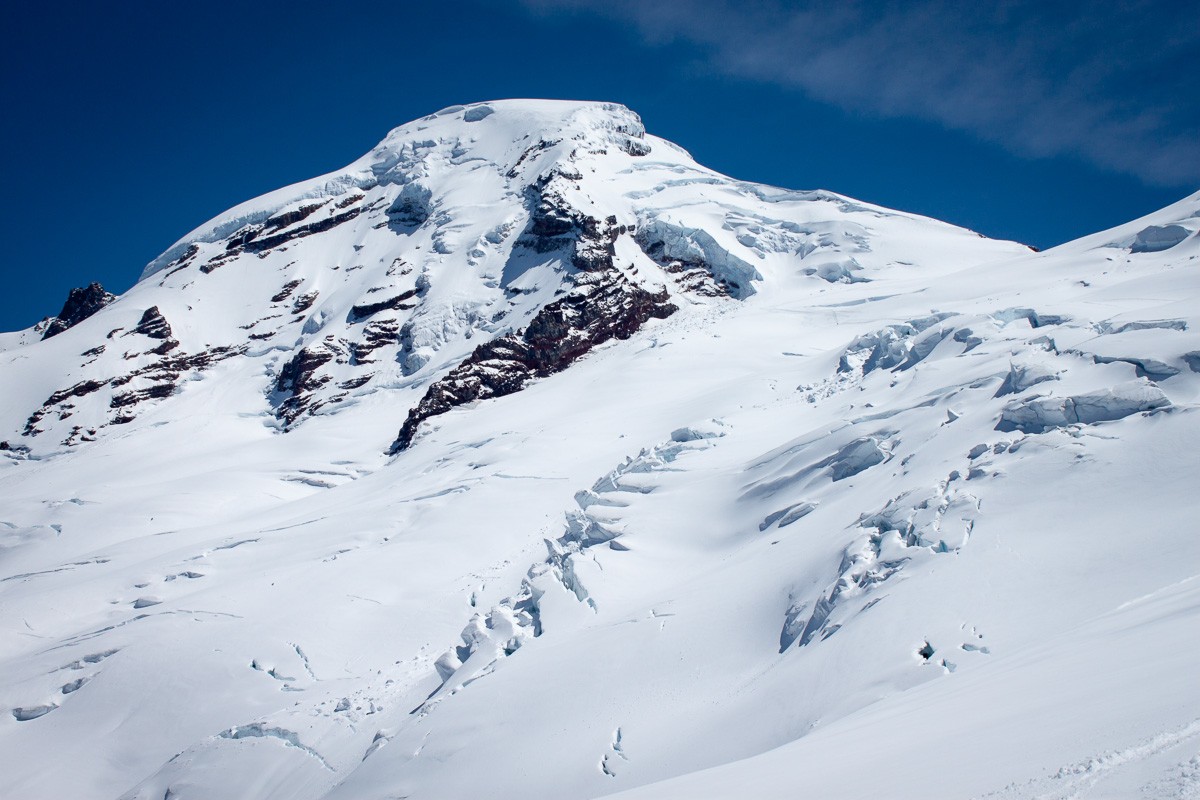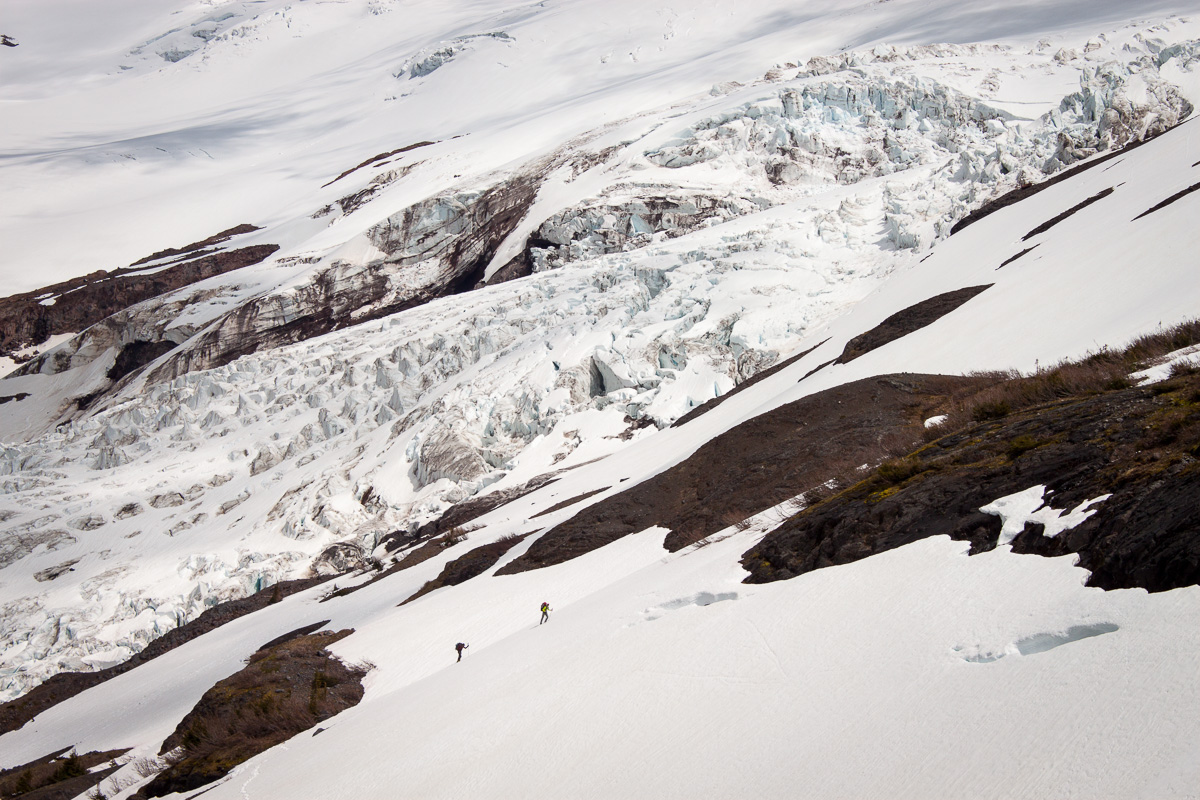 Gear Notes:
skis! and ski crampons. The boot pack was knee deep, and looked slogriffic.
Approach Notes:
Nothing out of the ordinary