Trip:
Mt Hood - North Gully Right
Date:
5/17/2012
Trip Report:
We went and climbed the North Gully. Conditions were good and cold, though a little too icy for effective skinning while it was early. Since we started at timberline we traversed around the mountain providing a lot of great views and opportunity to cover a lot of ground.
The Right gully was 55 degrees of ice and corn, some small rocks started coming off as the sun heated everything up and the corn started to loosen up too. The upper ice step was very in and phat, the ice was plastic where the sun was shining and very hard where it was in the shade. Wonderful climbing though the ice was over before it even started.
We didn't rope up other then after I got up the step, I dropped a rope down to my partner who didn't feel comfortable soloing it.
Good day out.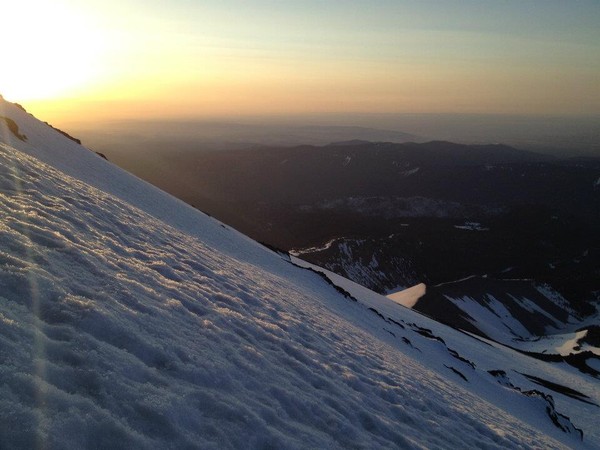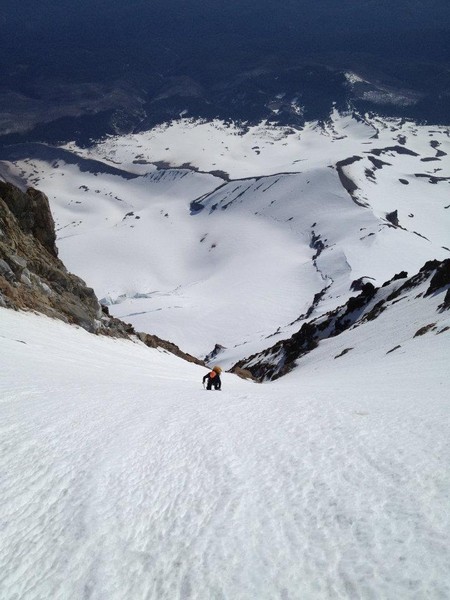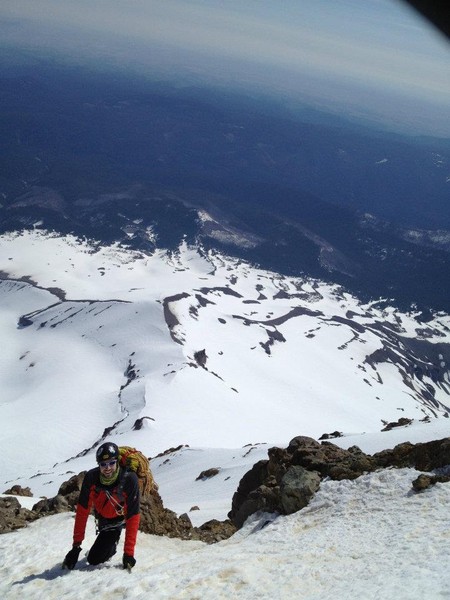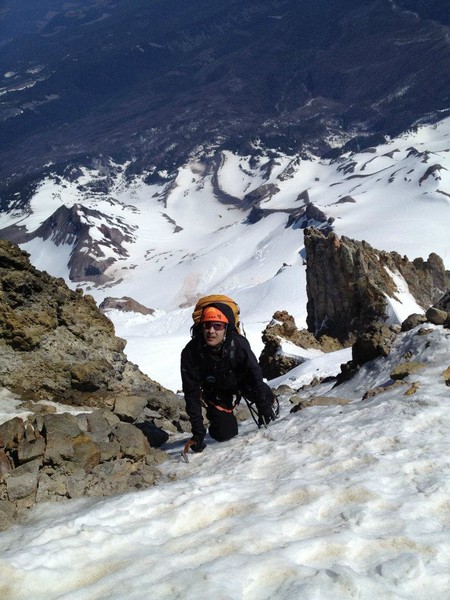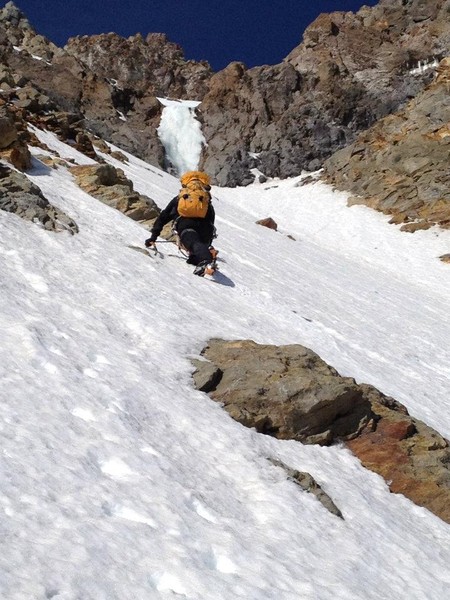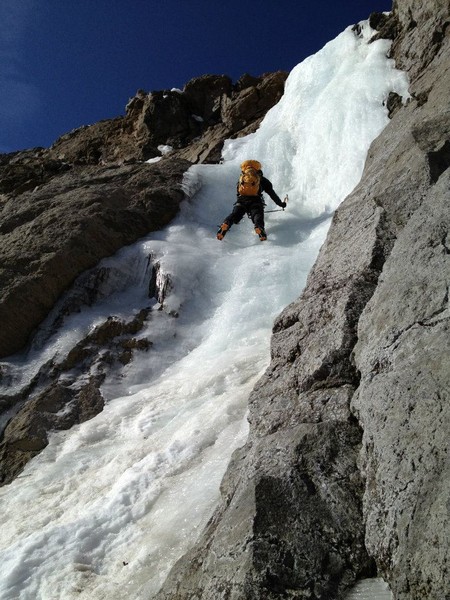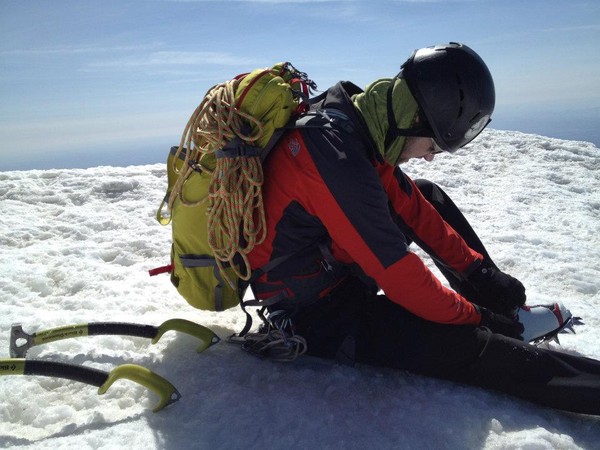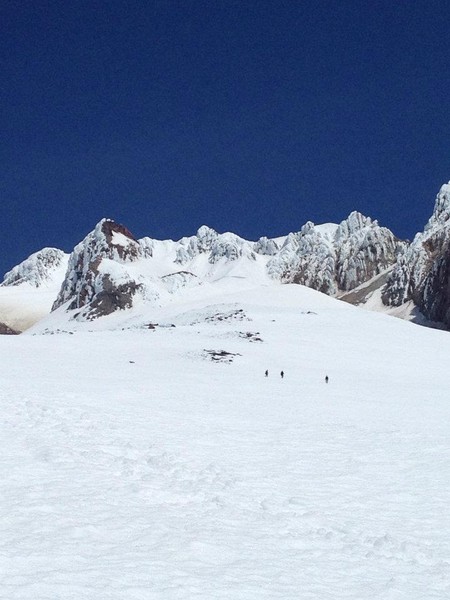 Gear Notes:
We were blinding hoping the Black Spider wall would be in, so we brought more gear that we never used like some pins, nuts, doubles, etch...
As for the North Gully, one could use a couple of pickets, a hand full of screws and rope if it feels necessary.
Approach Notes:
Starting from Timberline, we skinned up to the top of Palmer, ditched the skies and then made the traverse across the white river and around the steel cliffs and all the way to the Black Spider wall to take a look. It was totally blank other then the rotten remnants of AmosFric, so we continued on cross the spur, into the first gully, over the rib and into the right gully.