Trip:
Dorothy Lake
Date:
9/8/2011
Trip Report:
This isn't a climbing TR, but with a 7-month old boy, this is about as adventurous as I can get for a little while. My wife and I haven't been backpacking for over a year, and it was time. We convinced my sister and her husband to join us with their 1-year old girl.
We chose Dorothy Lake near Skykomish. It is an easy 2.5 mile approach which meant we could quickly bail if something happened.
My sister on the left, my wife and boy on the right.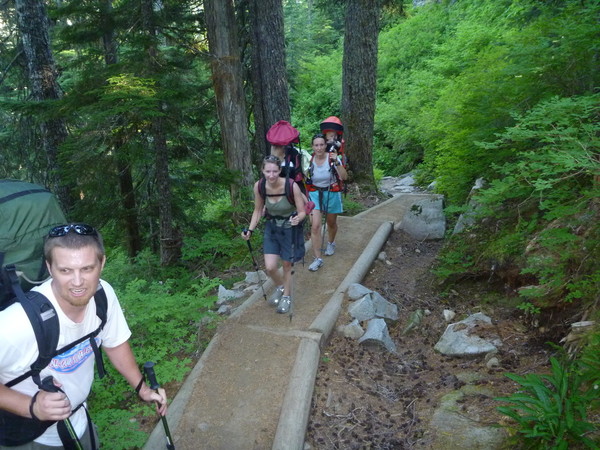 Very easy trail.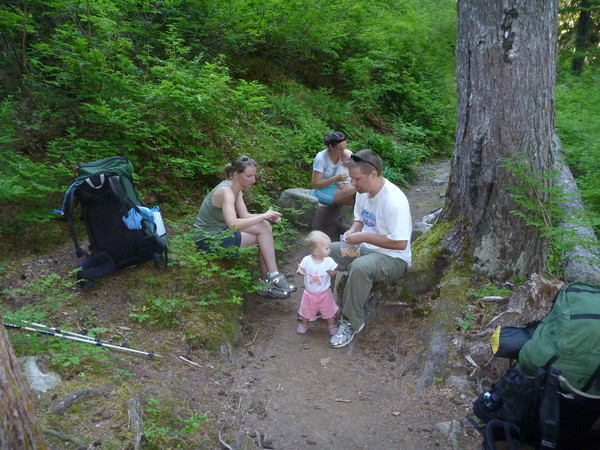 Group break time, complete with huckleberries.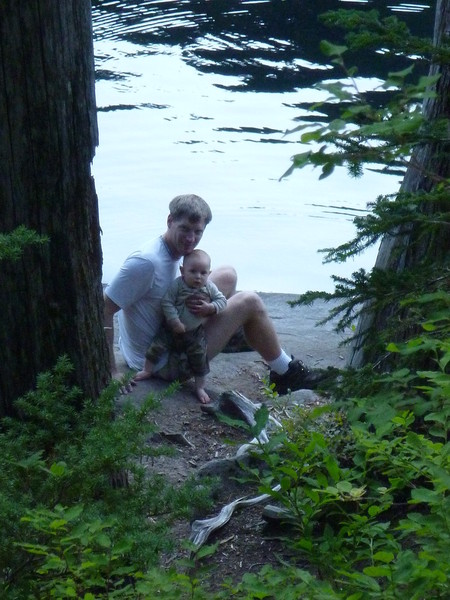 Down at the lake.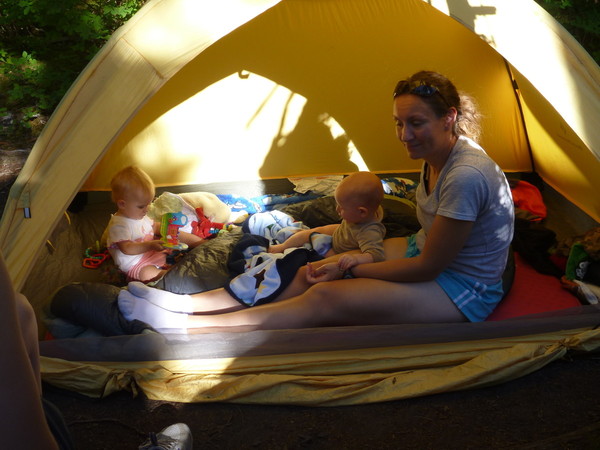 Time for bed.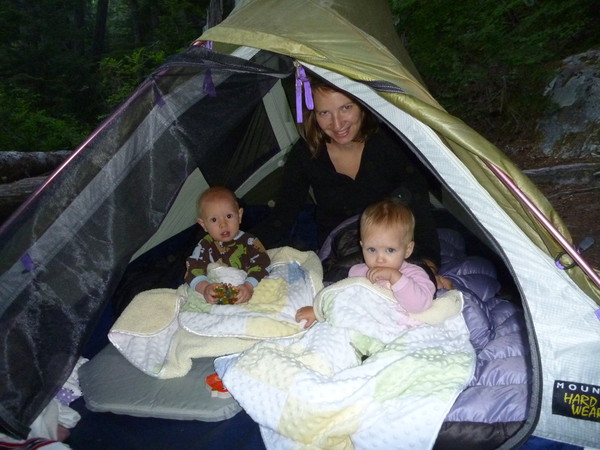 Babies naturally wake up for an alpine start, but us parents wanted to sleep in.
It was a fun trip. My wife and I are looking for more like-minded parents to do more trips. If you don't climb much anymore due to an addition to the family, but still wish to get out, drop me a PM. We want to do some more hikes and get back into the mountains. And perhaps trade babysitting so the parents can go do a real climb again?