"50 Years of Climbing!"
Dallas Kloke
Skagit Alpine Club Monthly Meeting
4/7/10, 7pm, Skagit Valley College
Roberts Hall, T-41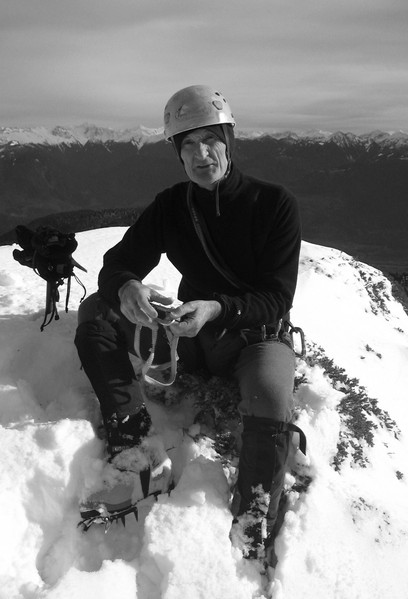 Dallas on Sauk Mtn. - Winter 2010
As of 2010, Dallas Kloke has been climbing for exactly 50 years!! Over the last half century he has climbed all over, but most often locally in the Cascades and at Mt. Erie. Dallas has numerous first ascents to his name and has climbed just about everything- often multiple times. As anyone who has climbed with him knows, he has as much energy (or maybe more) as folks half his age. For this special program, Dallas will share some of the stories about how he got into climbing and what things were like in his early years. He'll bring some of his old climbing gear for folks to take a look at, and share plenty of stories and some "oldie goldie" slides. This might just be the SAC show of the year, don't miss it!!!
We will be meeting in Walter Roberts Hall -
T-41
. Dallas will go on after our regular business meeting at 7pm. Here is a link to a campus map:
www.skagit.edu/images/color_mvCampus.pdf.