Trip:
Jumbo - juuuuuummmmbbbbboooooo!!!!
Date:
6/10/2017
Trip Report:
The North Cascades "Blue Collar Tour" continued last weekend with Jumbo as its next stop. Cloudy murk was the theme of the day, but Kit and I were pleasantly surprised to find a relatively brush free route, aided by a long neglected miner's trail that greatly sped our ascent to about the 3000' level. Here, careful attention to the map and our Choss Dawg sensibilities were needed to ferret out the path to the easy slopes above 4000'. The final snowfields were as straightforward as the lower route convoluted, leading to the aesthetic and exposed summit knife edge (class 3, and over far too soon).
A particular treat when climbing Jumbo are the pastoral views down into the heart of Darrington, Sauk Prairie and the NF Stillaguamish. Oh, and Squire Creek wall. It's rather large, if you didn't know. I almost forgot the tennis elbow that got me started on the Blue Collar Tour this spring!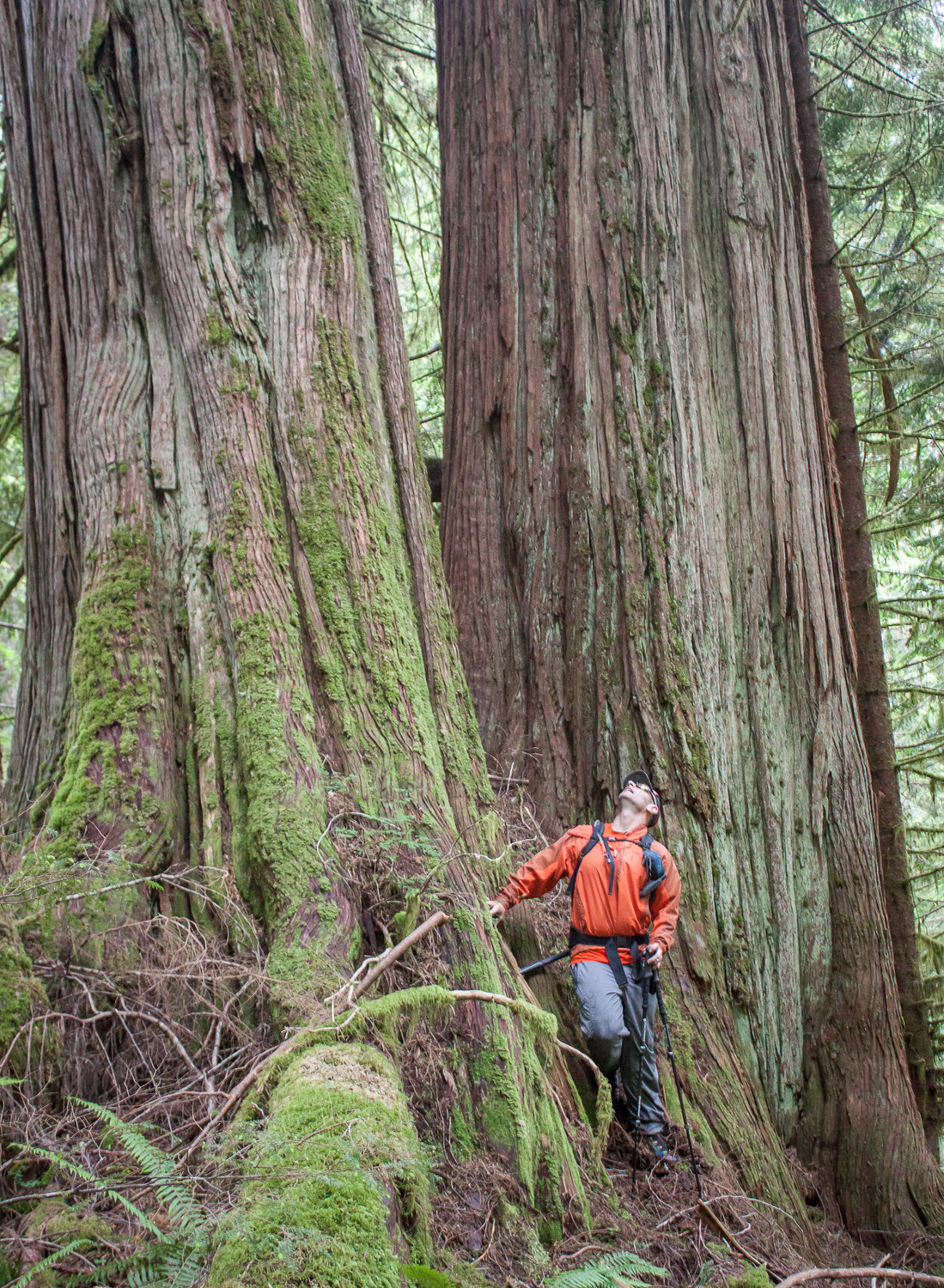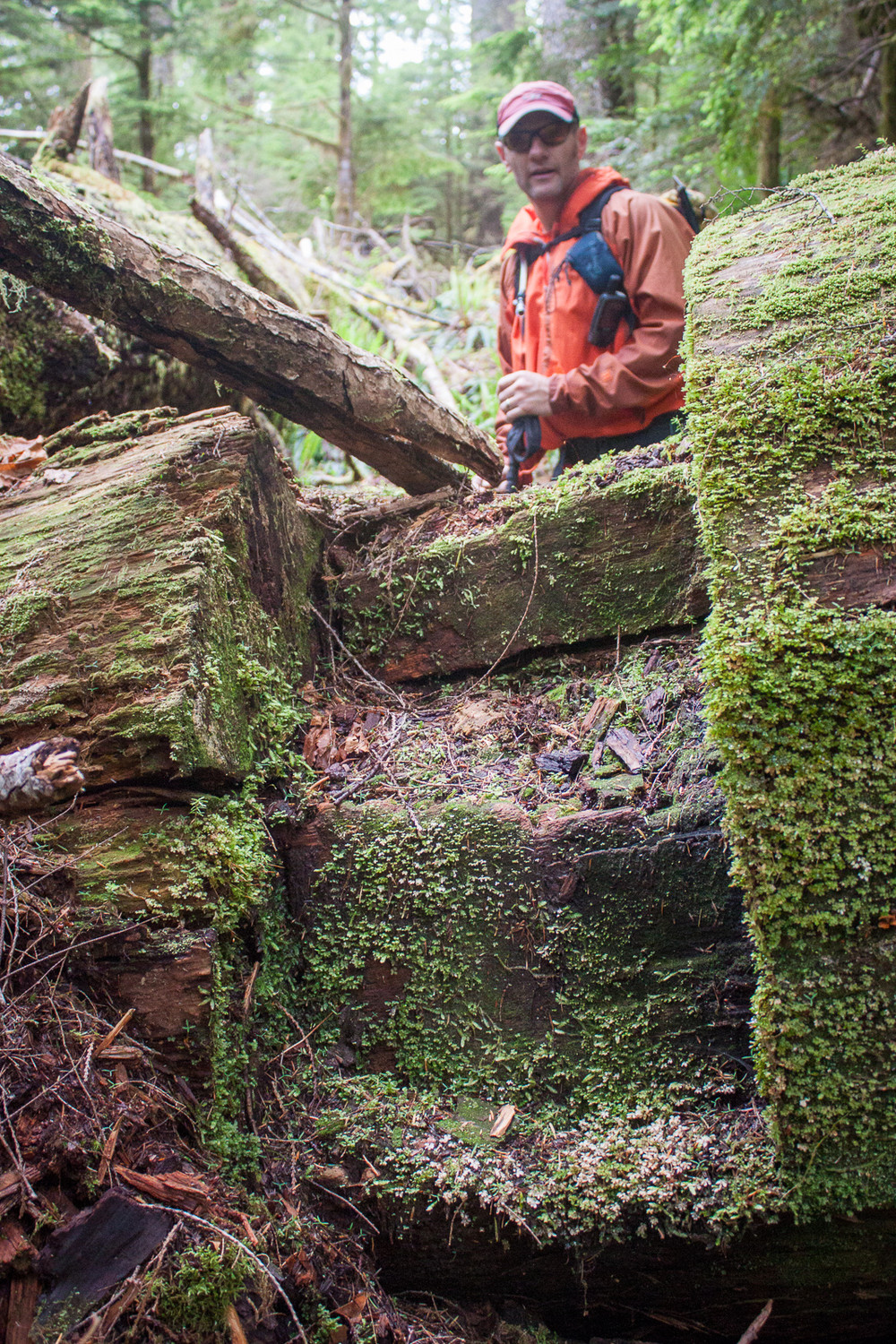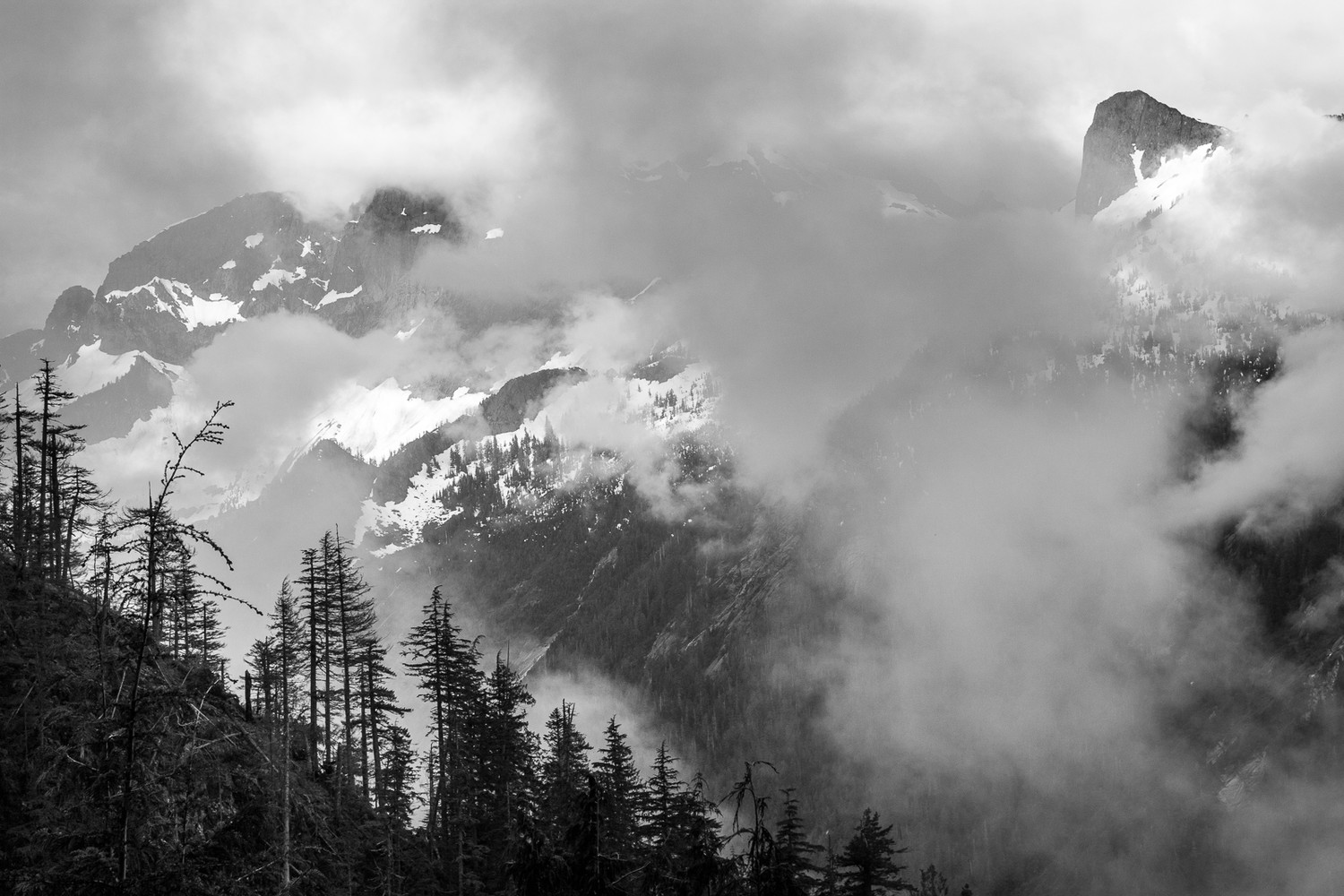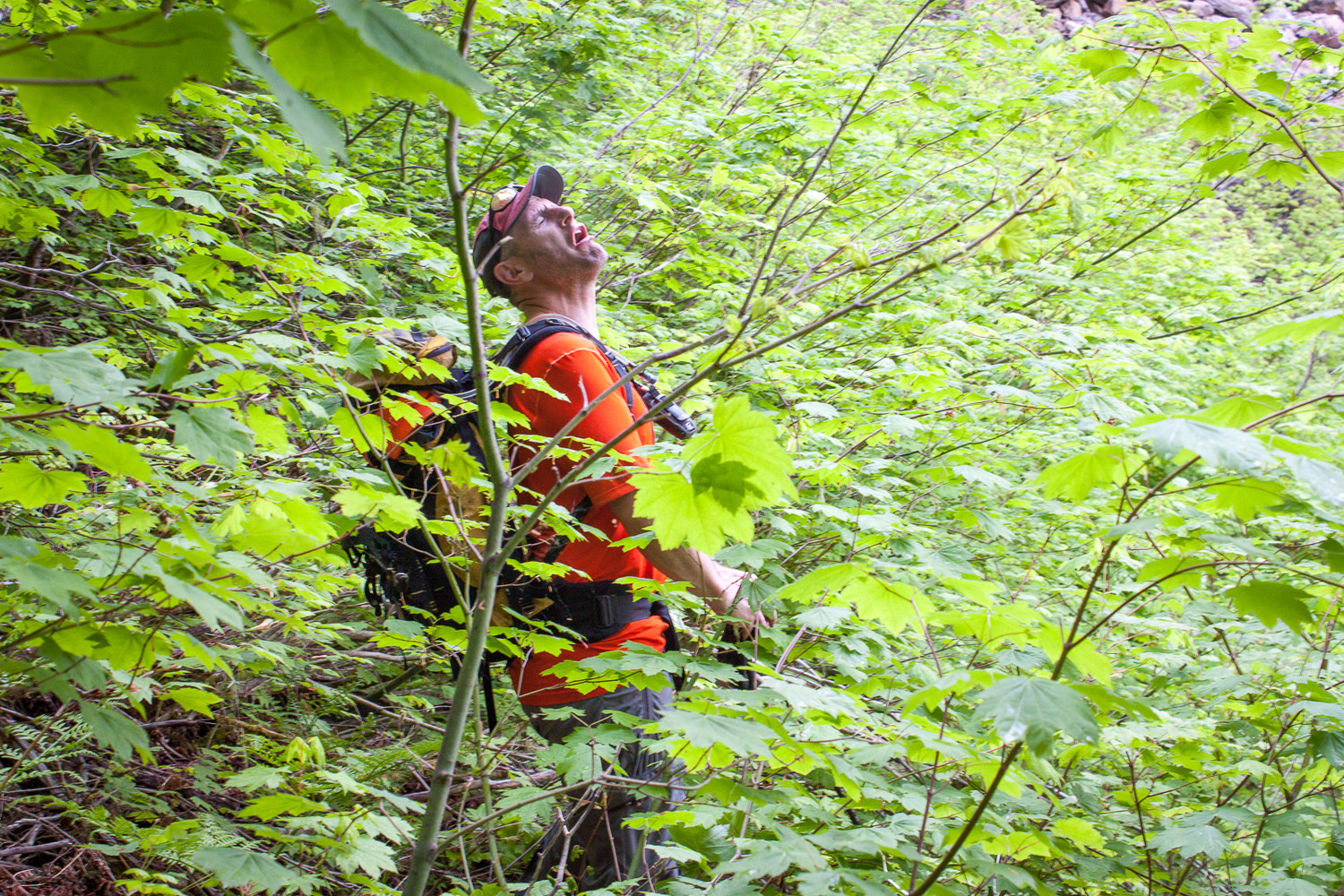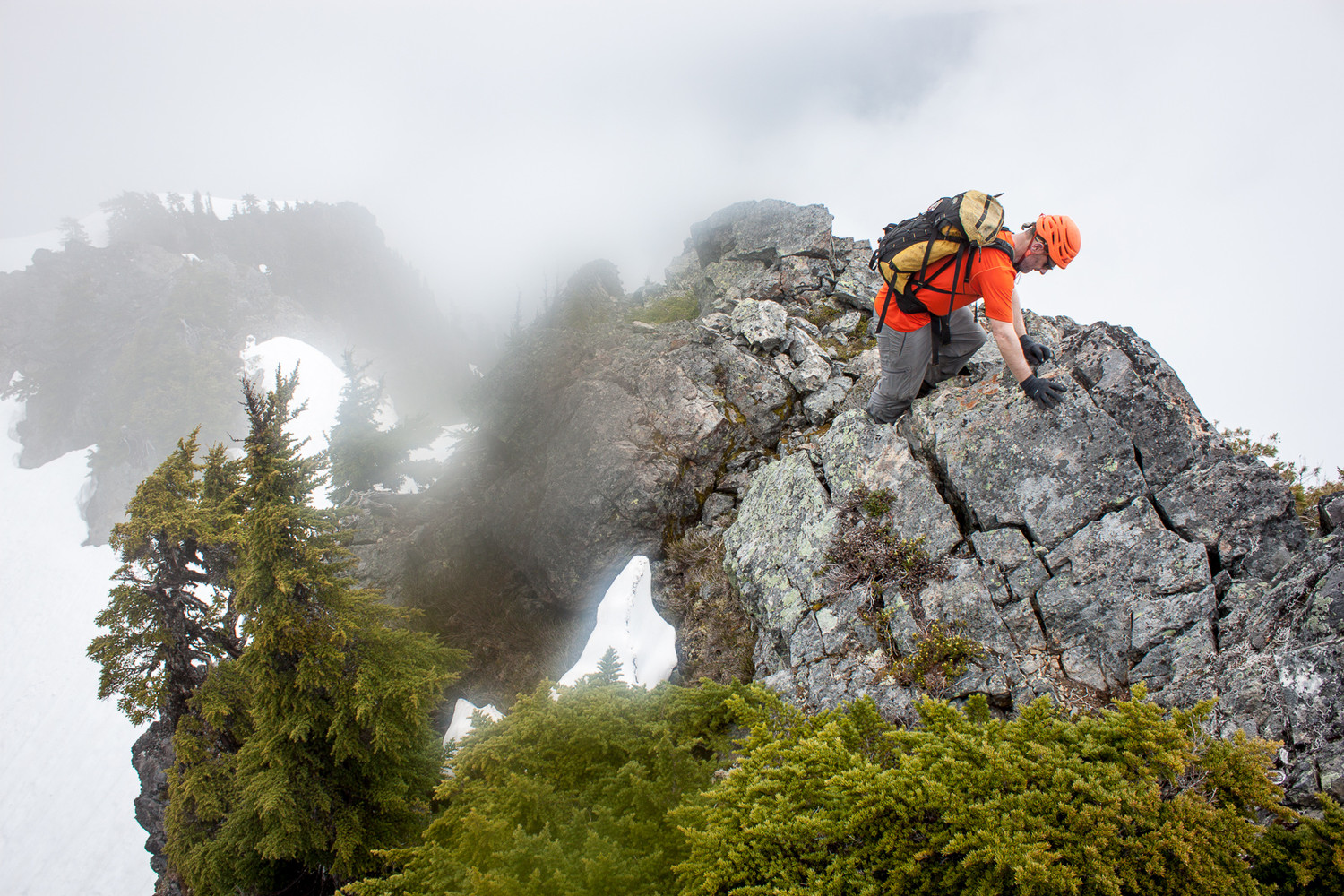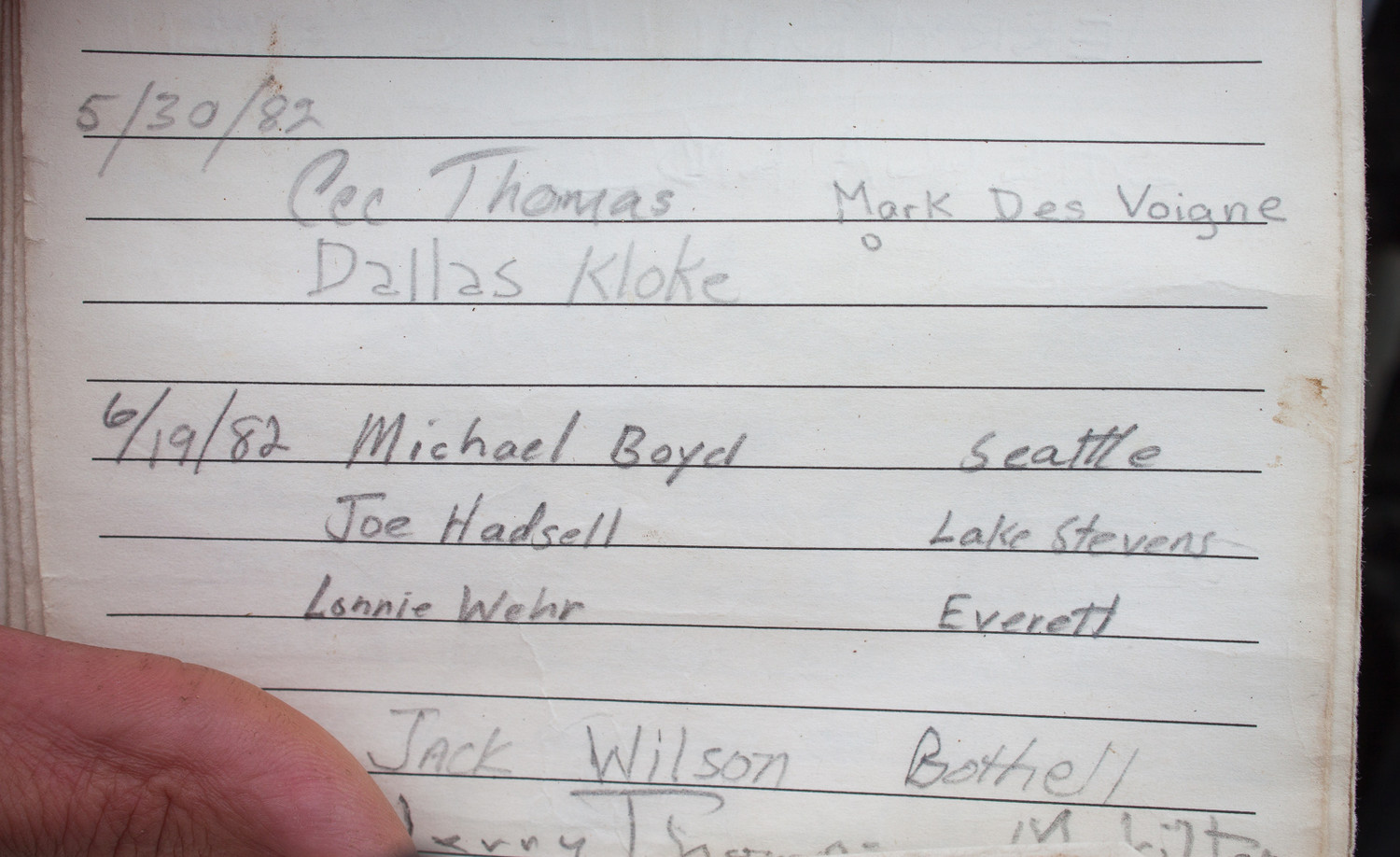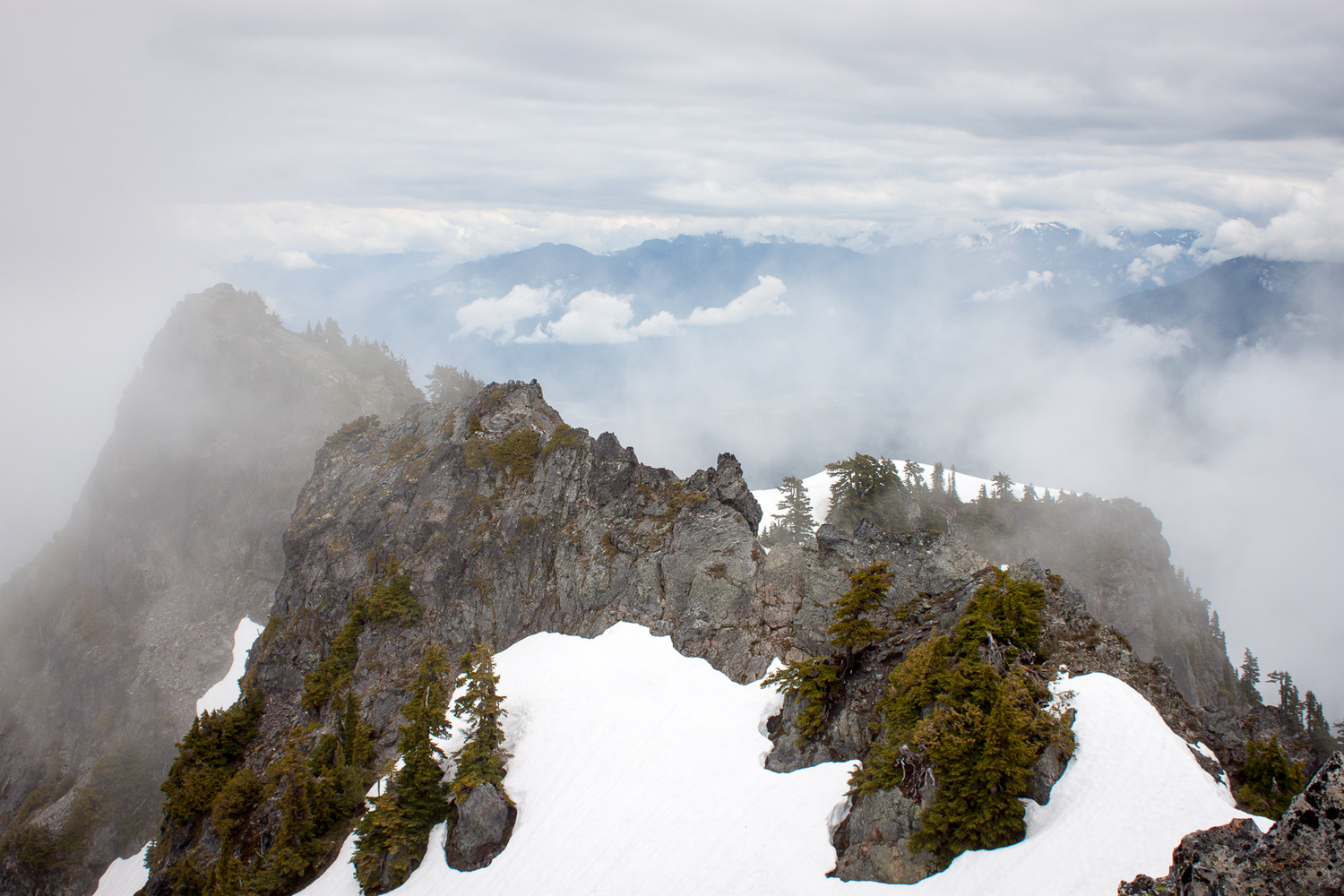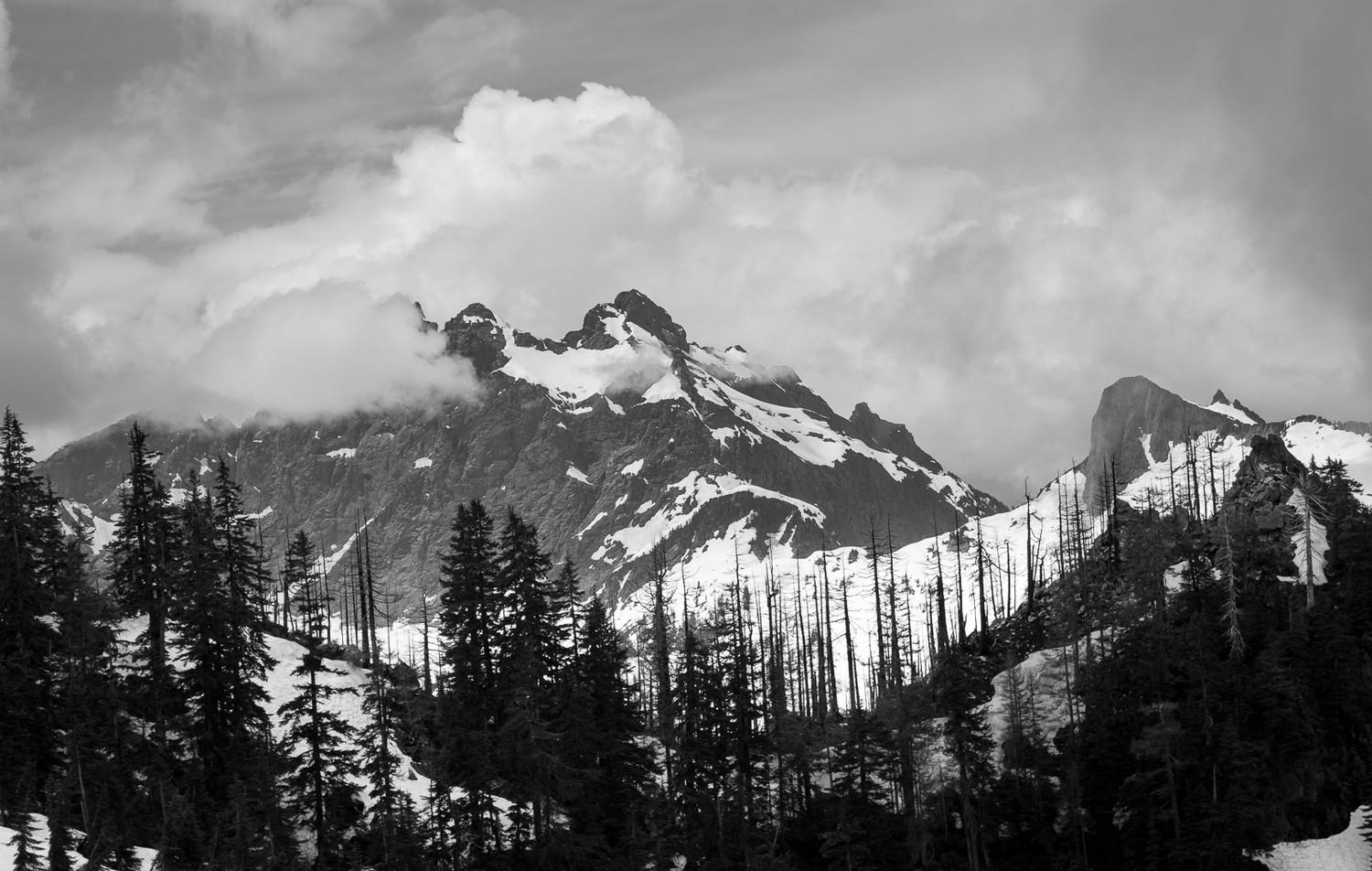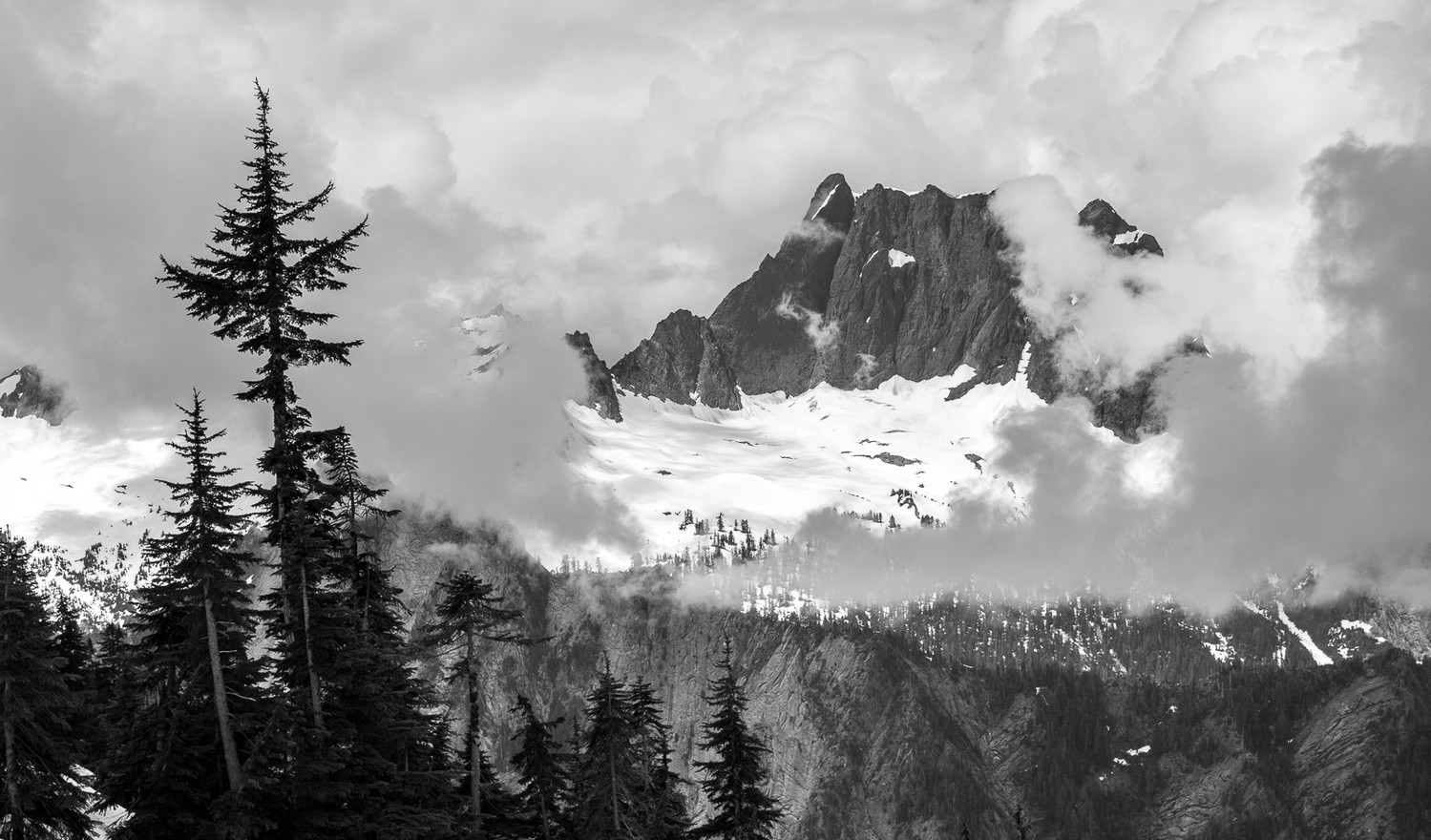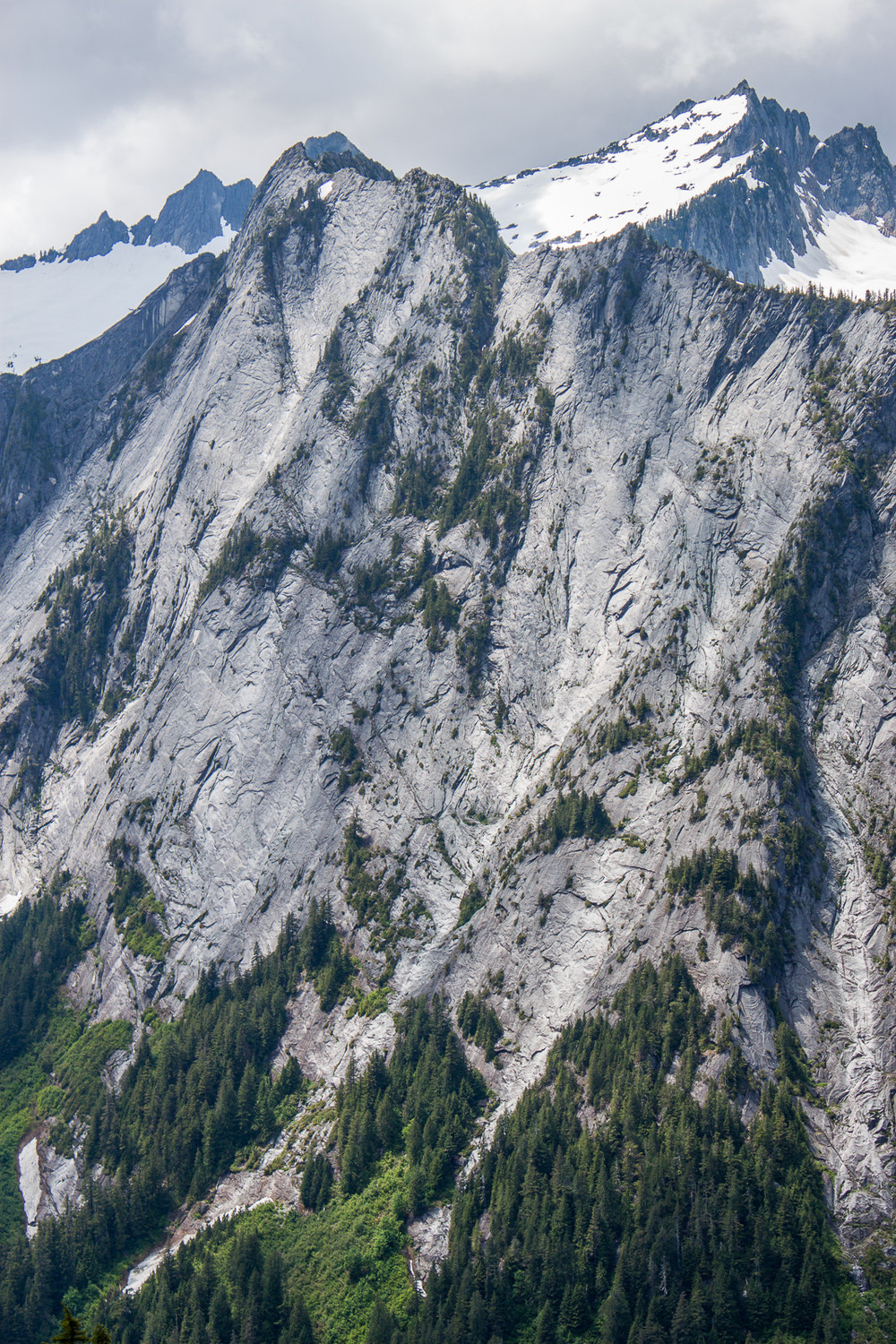 Gear Notes:
crampons, axe, helmet
Approach Notes:
Find the old trail, past the landslide, and about 300' before the washed out culvert. Summitpost has a good description of the route. If you nail it, your life will be pretty easy. If you botch it, you may never make the summit so pay attention!