Mt. Baker (10,781') & Sherman Peak (10,140') – October 25, 2008
Last weekend, I headed up to climb Colfax, Sherman, and Baker.
We were only able to manage Colfax and Baker on that trip, so I called on Justus to head up there with me this weekend to take care of unfinished business. We were also to climb Mt. Baker (for the 2nd time in a week for me), since Justus hadn't climbed it. In fact, this would be Justus' first volcano AND glacier climb. It sounded like a full day, especially with the short October days, so we set an unusually early meeting time of 4AM at Justus' house, and gave it a go.
After the requisite stops for breakfast and trail provisions, Justus and I arrived at a deserted Shriebers Meadows TH at 6:20. After 20 minutes of packing and remarking how cold it was, we set off at 6:40, with headlamps burning. We took the first right turn off the main trail, and headed up towards the Squak Glacier, the most direct route to climb Sherman Peak (and Mt. Baker, for that matter).
The trail gains 2000' over 3 miles before we headed up cross-country to gain the toe of the Squak Glacier. The glacier appeared to be in fantastic shape, with ice hard snow down low. This ice hard snow would later turn into calf to knee-deep powder higher up, a different experience than last week where I encountered ice-hard snow all the way to the summit.
The route later became a bit circuitous, as we had to dodge crevasses. We wound up heading towards the Easton Glacier, which seemed less crevassed. We saw a team of three climbers toting skis heading up the Easton Glacier. I thought it might be Jason Hummel, who was supposed to be summitting this weekend (although he stated he wasn't planning on summitting until Sunday, via a different route). Later on, we found out it was not.
As we ascended towards Sherman Peak, the winds increased considerably. We had been watching a plume of blowing snow coming off the Coleman side of the summit block, and it looked rather ominous. We pressed on in increasing winds towards Sherman. When we got to about 9800', the wind was so powerful, we had to crouch down and self-belay with our axes so we wouldn't get blown off. I figured the average wind speed was 35-40MPH, with gusts upwards of 75MPH. Justus disagreed, but these were some of the strongest winds I've ever encountered. At times, ice would break off in the wind and come down in huge showers, which sounded like breaking chandeliers. Managing the narrow ridge in these winds was a bit nerveracking (and tiring). Every time the wind gusted, ice chunks would hit us in the face, affecting our sight and balance. We barely made it to the exposed summit without being peeled off.
We wanted to get off of Sherman as fast as possible, so we quickly headed back down to the base of the peak, where we encountered the three skiers we saw heading up the Easton Glacier. They were WWU students out for the day. We were jealous of their skis, as they would certainly get down the mountain much faster than us. On the flipside, though, the ski conditions were terrible, with good-sized neve penitentes everywhere. We spoke with the skiers and they were headed up to Baker's summit. Justus and I discussed heading up, and we decided to give it a go as well, even though we were exhausted already from battling high winds and postholing. Justus and I led off, breaking trail towards the summit. It was a long, slow 1300' slog to Baker's true summit from the base of Sherman Peak. The winds were still humming, but [thankfully] not nearly as much as they were on Sherman. Justus and I tagged the summit, took some photos, and at 4:40PM, began to descend. Darkness sets in at ~6:30 this late in the season, and so we were in a hurry to get off the glacier before it did.
On the way down, we passed the WWU skiers still heading up to the summit. They looked about as worked as we were. Luckily, though, they had skis and would be able to descend rapidly back to the glacier's toe. Not so lucky for us!
This was a fantastic trip with gorgeous views, and perfect fall lighting. Very good photo opportunities! Justus was a great partner (as always) on this outing, and what a way to climb his first volcano - in a day.
Sherman Peak was my 98th summit on the
Top 100 x P400
list. Only Luna (#99) and Castle (#100) remain.
Link to the NWHikers TR with more photos.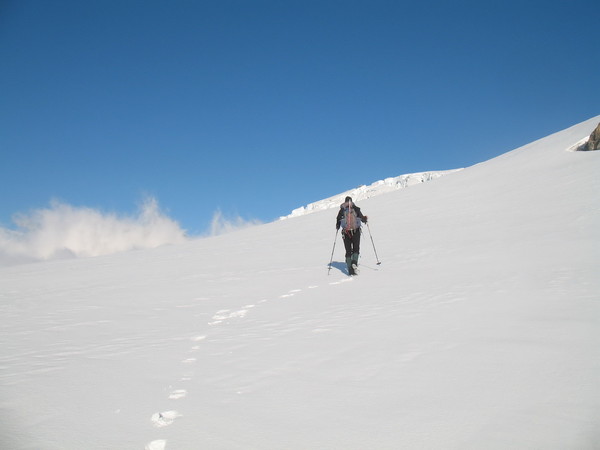 Justus approaching on the lower snow slopes.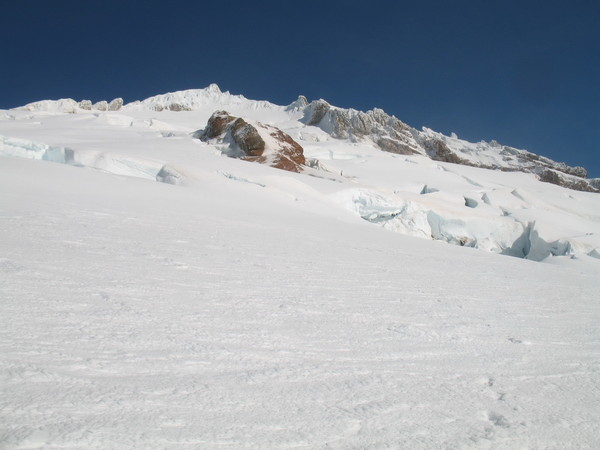 The route to Sherman Peak from below.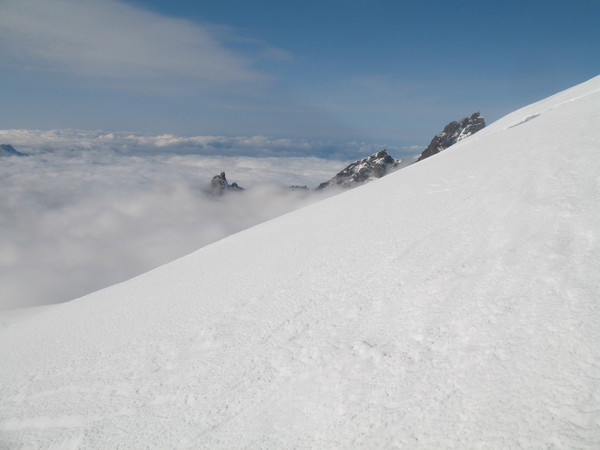 The Black Buttes.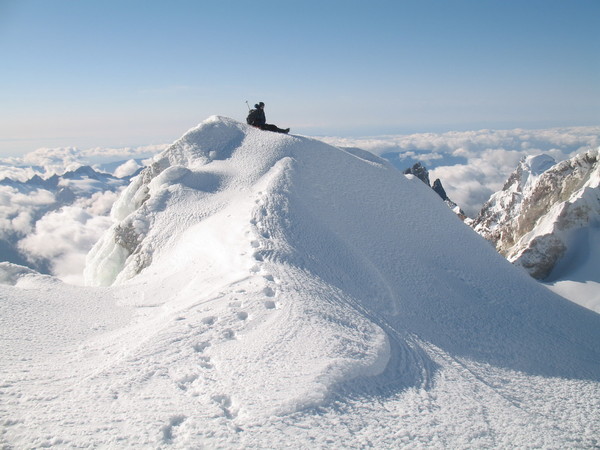 Justus trying to dodge the wind near Sherman's summit.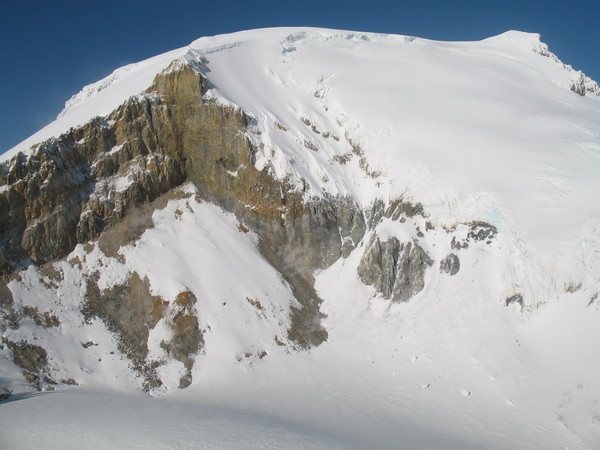 The view accross the crater from Sherman.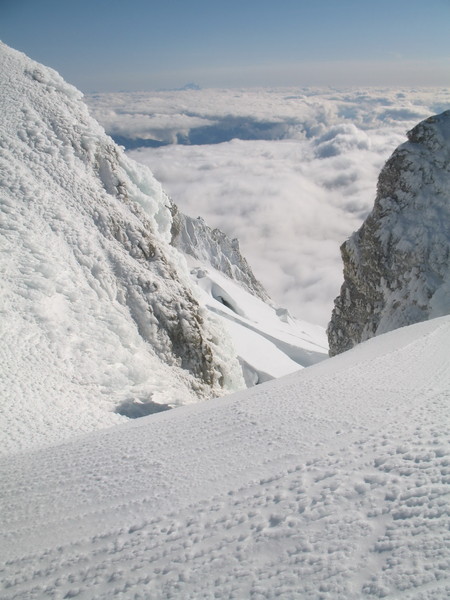 More views from a gap in Sherman's W Ridge.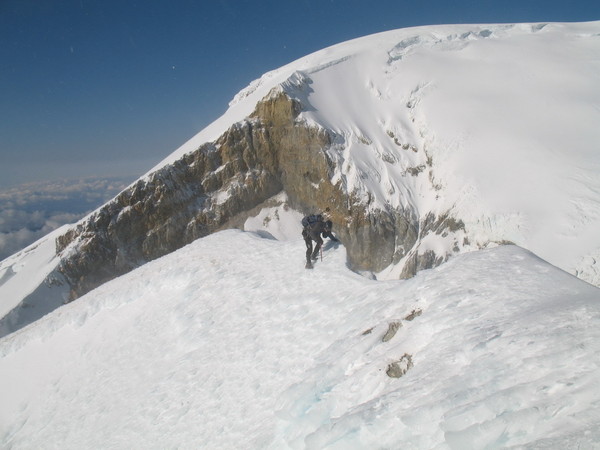 Justus traversing in high winds - notice the airborne ice chunks.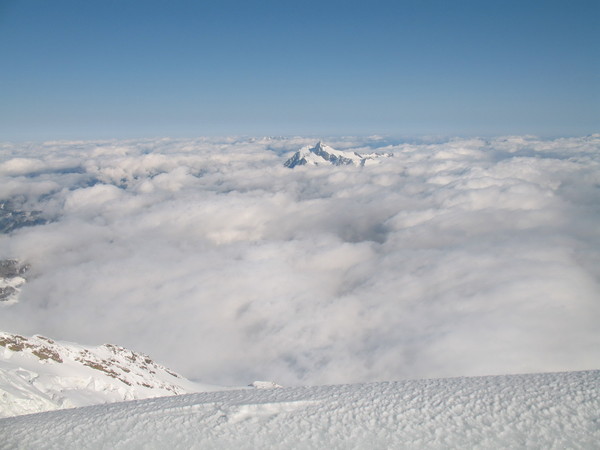 Mt. Shuksan as seen from the summit of Sherman.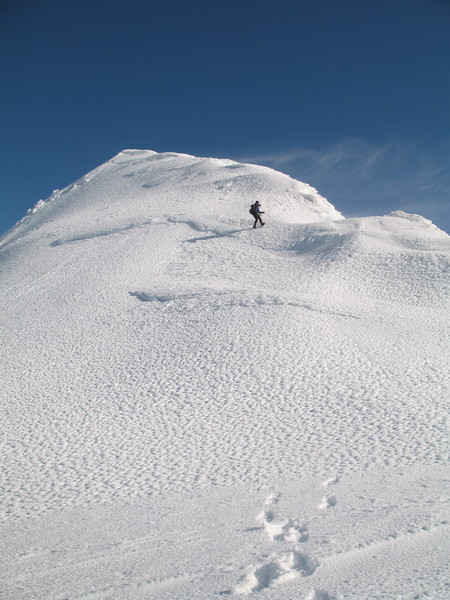 Justus descending Sherman in high winds. Notice the plume.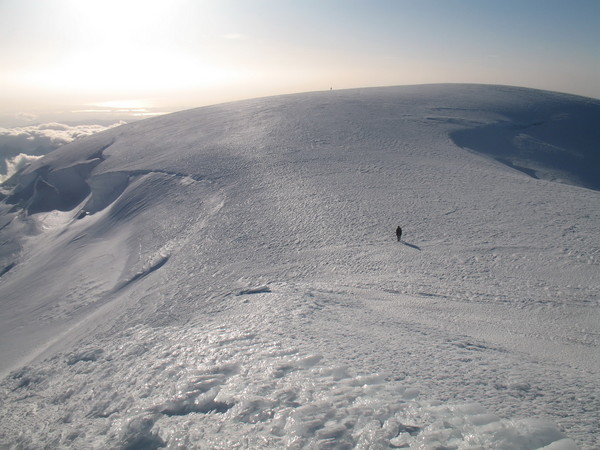 Justus and the first skier approaching Baker's summit.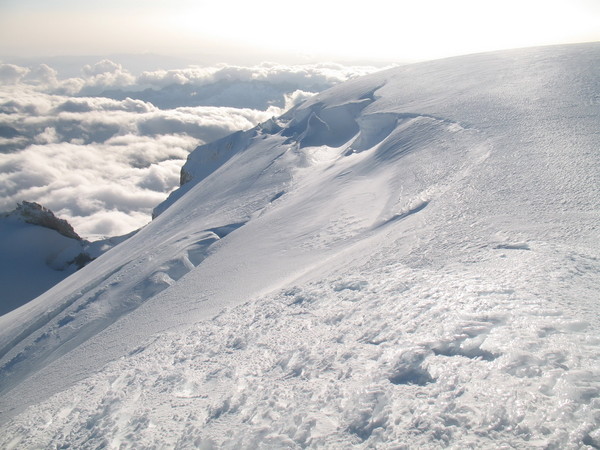 The view to the W from the summit of Baker.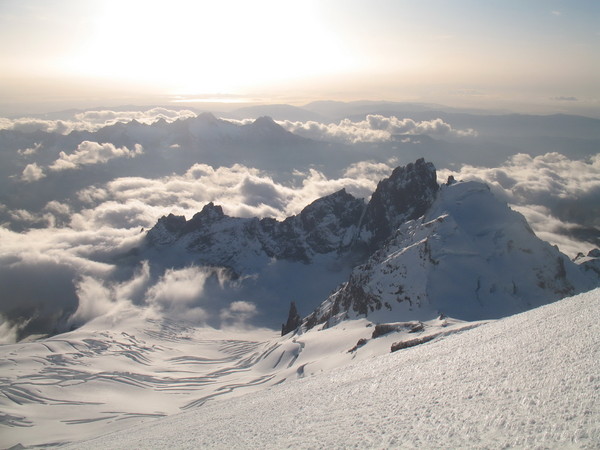 Lincoln and Colfax just before dusk.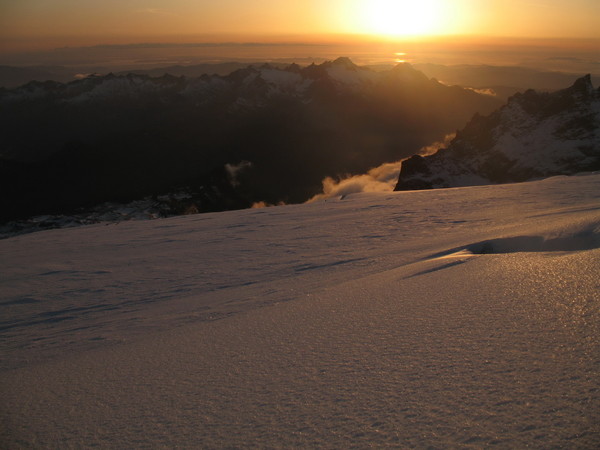 Sunset on the Sisters Range.
Trip Stats:
-15 miles
-8800' gain
-14.5 hours RT
-3.5 hours of sleep on Friday night