Trip:
Roaring Ridge - North Facing Slopes
Date:
1/21/2017
Trip Report:
Skiing above tree line on the weekend seemed a bit questionable, so we opted for exploring an area none of us had been to. We heard rumors Roaring Ridge east of Snoqualmie Pass was a fun spot.
Route on Roaring Ridge east of Hyak and Mount Catherine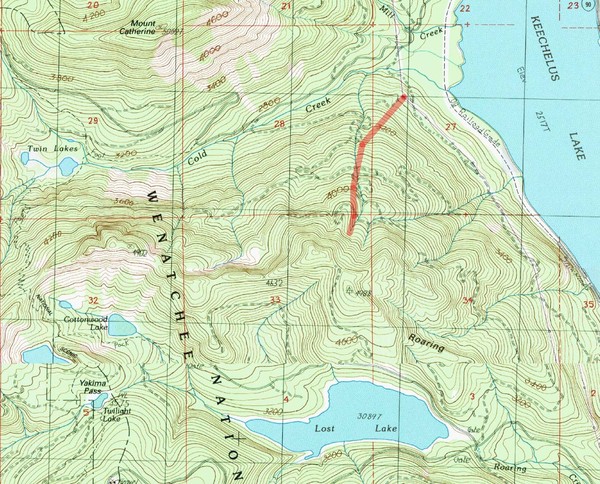 The approach starts on the flat road southwest of Keechelus Lake. Eventually the ridgeline and skiing comes into view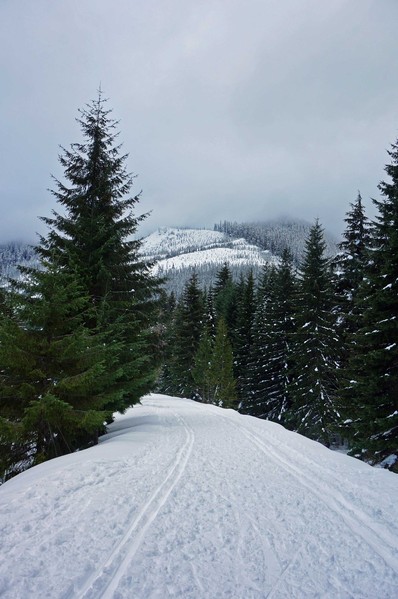 The ascent involves connecting sections of old logging roads. On ascent we found nice new snow on top of an icy layer. Digging a pit relieved the ice layer was 2-inches thick. Eventually we decided to bag the ascent and ski.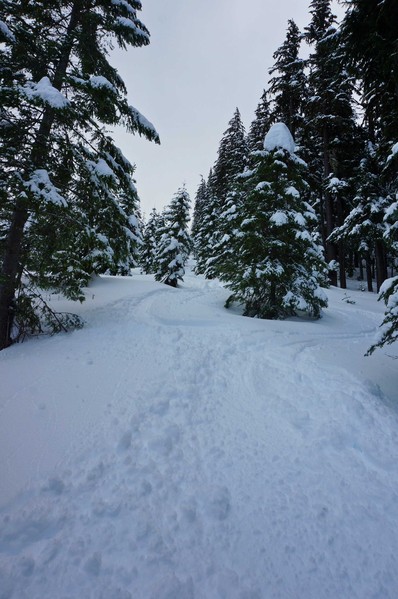 After a fun run we climbed up to repeat the best portion of the descent. Clouds cleared enough for good views of Gold Creek and Alaska Mountain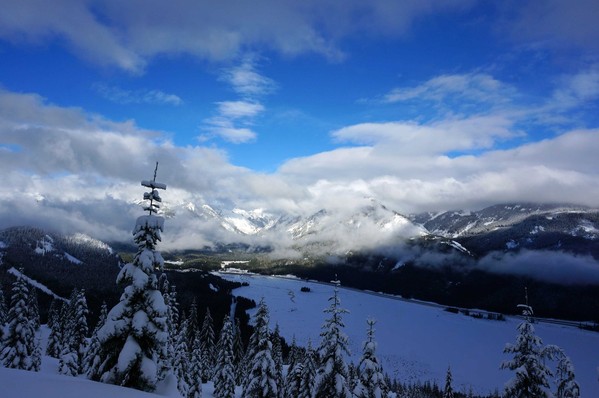 After run #2 we skied back to the car. While we didn't summit the ridge crest on this trip we learned the best ascent route for future use
Approach Notes:
Cross Cold Creek then ascent using roads and travel near the edge of old timber