Trip:
Silver Star Mountain and Big Snagtooth - Silver Star Glacier via Burgundy Col
Date:
5/6/2016
Trip Report:
Buddy and I were looking for a long apline day. We found what we were looking for by bagging Silver Star Mountain and Big Snagtooth in one push. Started from Highway 20 and the route drops down immediately from the highway until you reach a river crossing.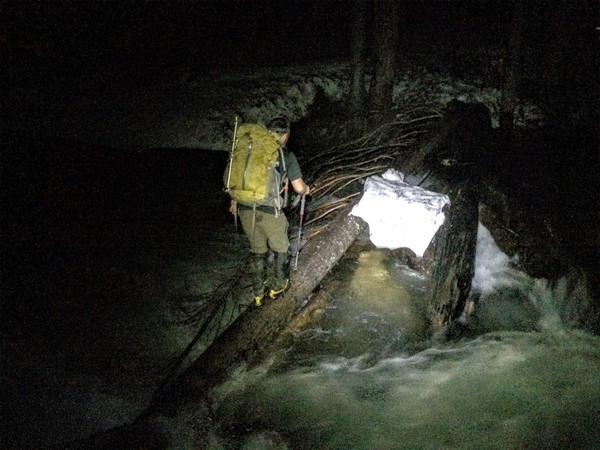 Once across early winters creek you head east and up keeping a different creek to your right as a handhold. About 30 minutes in we hit a trail and we pretty much ascended snow free for the next 45 minutes about. Bergundy col is obvious and easy to navigate to. We used crampons for a short bit once out of the trees but not quite to the col. Not needed again this trip other than from the saddle just below silver star to its summit.
Here is a look up at the easy climb to the summit. The true summit is actually behind me out of view. My partner belayed me to the true summit and there are two places that have slings you can use to protect the short section to the summit rock.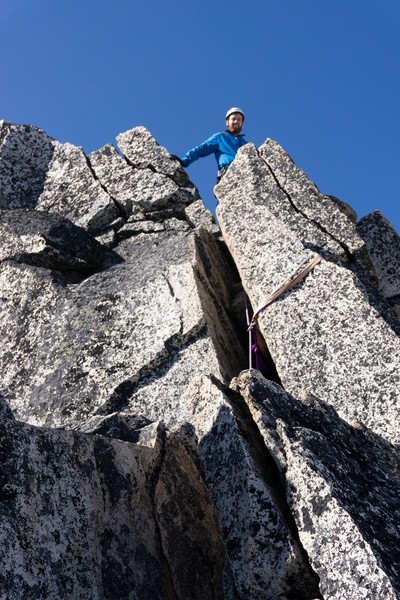 Once back to the saddle we descended down the south side of the saddle and made our way down to the east side of snagtooth ridge.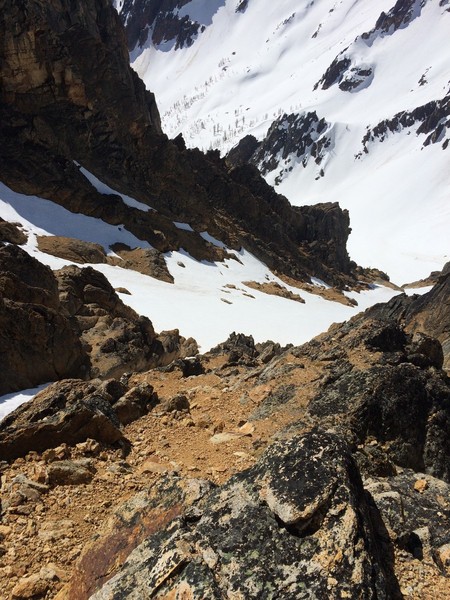 The couloir was easy to descend. There was a short section with just really loose sandy gravel but easy to descend. Most of it was in soft snow easy to plunge step and glissade. Once at the bottom we made our way over to the east side of Snagtooth where we found a small couloir to ascend up the col directly between bigsnag and willow tooth.
Then we found a short but easy climb that I felt better protecting so I found a good spot to girth hitch a sling around a pinch point between two boulders then belayed my partner up. This led us just shy of the spot right below the big boulder you had to slab your way up to gain the summit.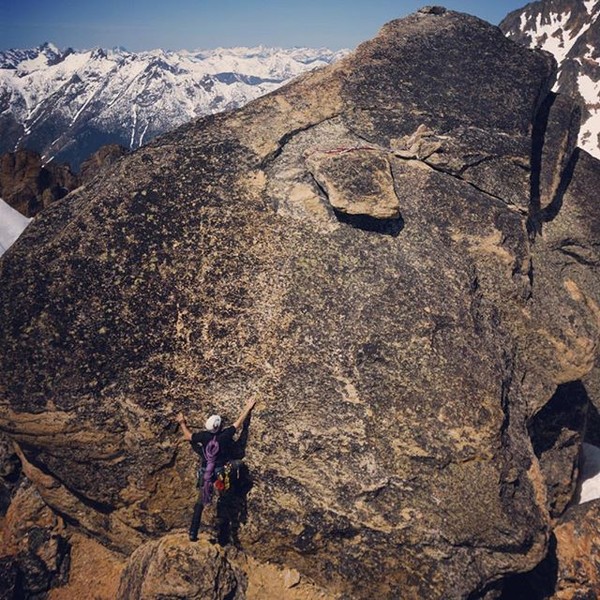 My partner gave me a boost! It was a bit difficult to get the first move off the ground but then it is easy from there.
View from of me standing on the top looking back at silver star. The obvious couloir with the patch of dirt towards the top was what we descended to get on the east side of snagtooth ridge.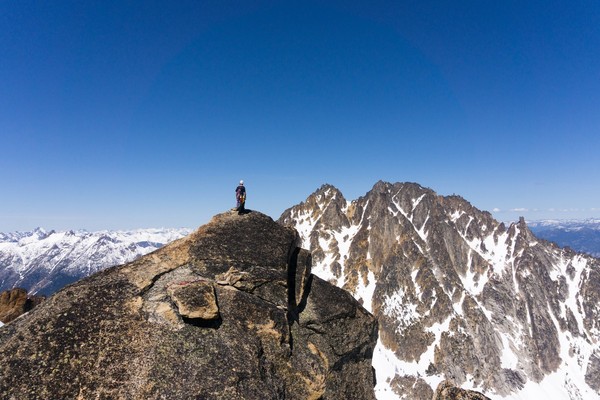 From there it was a straightfoward walk back to the car. FUN FUN Trip and we were able to bag two peaks in one go. There was not any beta that I could find on this route we did so hopefully this can help someone else out! Here is our tracks on google earth