Trip:
Ruth Peak & Icy Peak - Ruth/Icy Traverse
Date:
8/23/2014
Trip Report:
We climbed Ruth/Icy Aug 23-24. Approach was in good shape and the gulley at Hannegan Pass wasn't difficult. Watch for knocking rocks down here.
There was only about 600 vertical feet of gain roped up on Ruth which was a straight forward climb up. At the rock summit go to the left of the summit block to find the climbers trail vs trying to go up it directly which would be a more difficult loose rock scramble. Descended Ruth's West ridge (some parties did descend the south ridge which is just slightly more exposed, both routes work).
Once at the camp area right at the head of the gulley we found plenty of running water and scouted out the descent route down the gulley. There are cairns marking the path more or less, you can take multiple paths down but stay out of the main gulley, go down just skiers left of the gully. We left at first light around 5:15am.
Also make sure to find the paths down to the Ruth/Icy saddle which are to the left. If you follow a path to the right it can cliff out. Once on the saddle we worked out way along the boulder fields to the bottom of the glacier and roped up.
Ascended the standard route (staying left near the ridge) and to the right of the bergschrund, then an ascending traverse right and zigzagged between a couple crevasses to reach the notch. Unroped at the notch and followed the climbers trail to the main gulley on the north face of Icy. With another party just coming down we used their rappel line to get a quick belay up to speed our ascent and setup our own handline. Got everyone up to the top by 11am and got back to camp by 2pm.
With some clouds and potential rain coming in we started out right away but luckily missed a rainshower that headed up the pass ahead of us and were back at the cars by 9:30pm. Route was in great shape.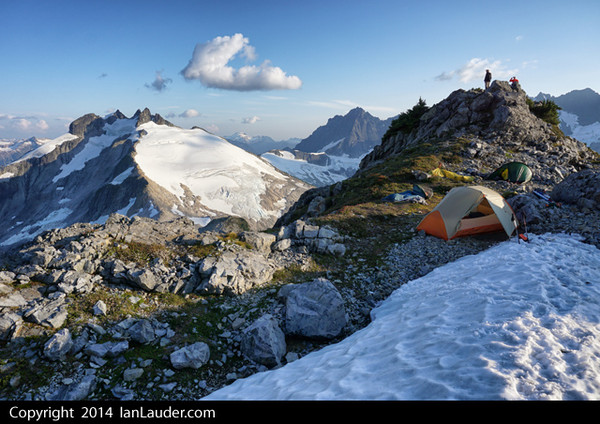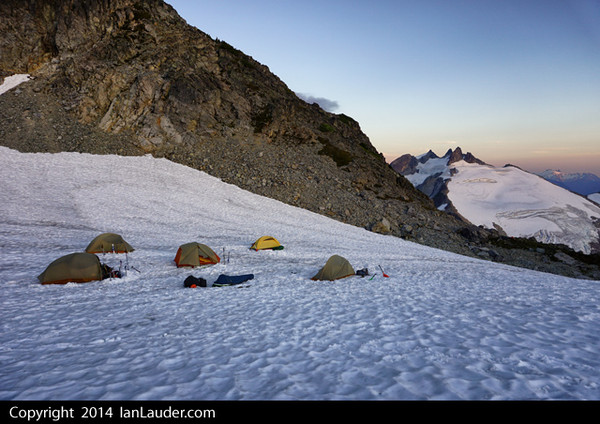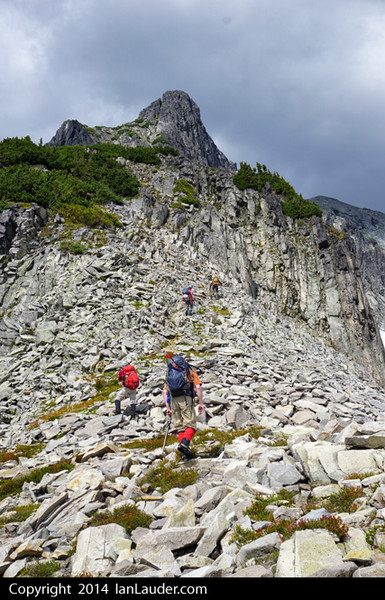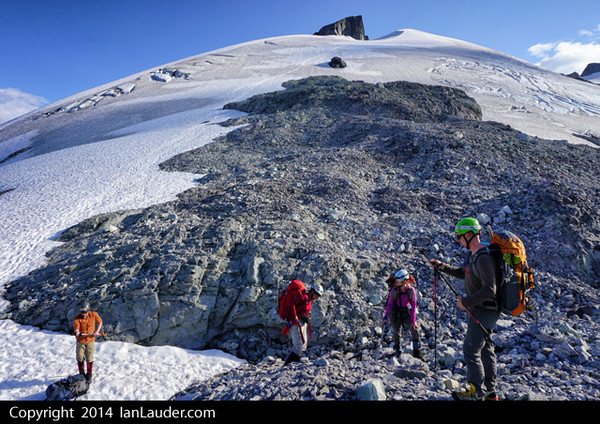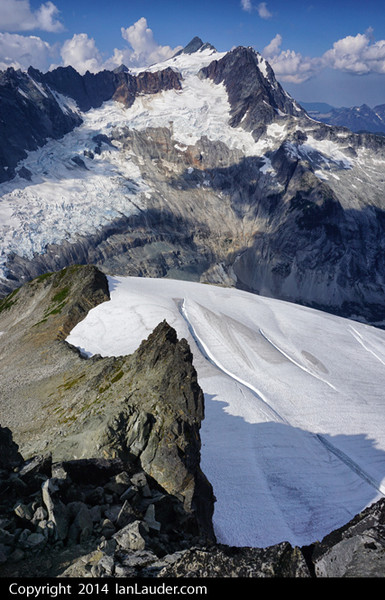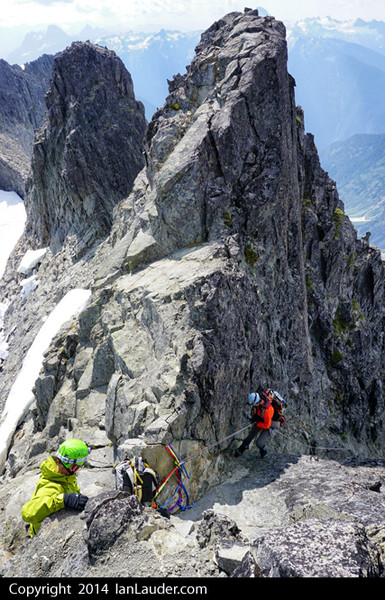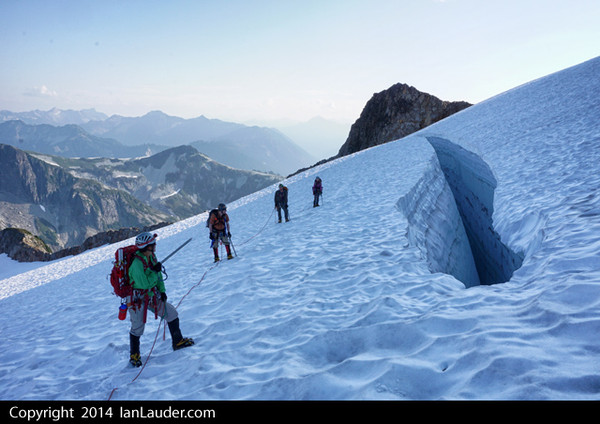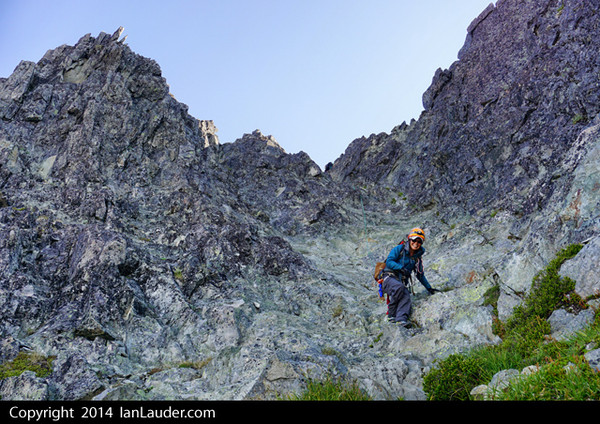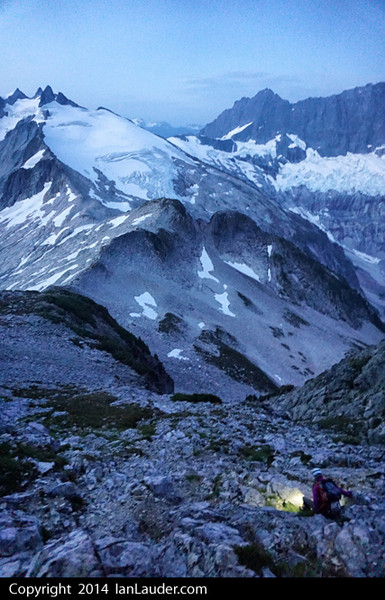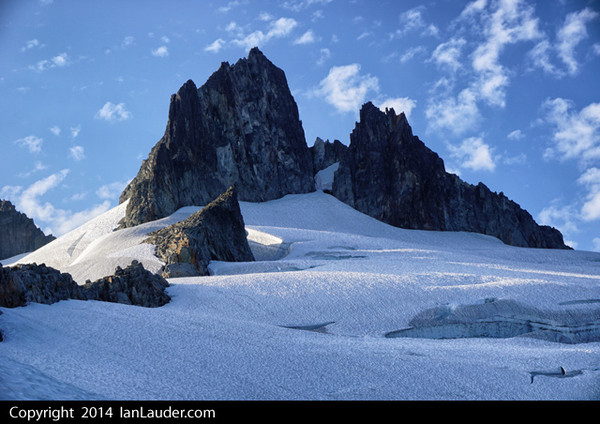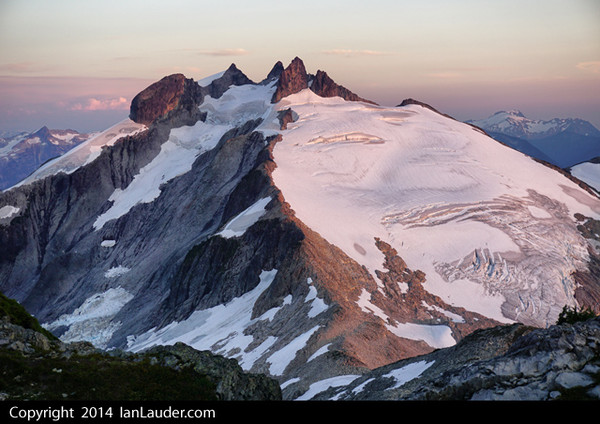 Gear Notes:
Standard glacier travel gear
one 60m or two 40m ropes to rappel the Icy summit gully
Icy gulley can be scrambled, there are also a few spots to place some pro so a light rack may be used, take gear to rappel back down
Approach Notes:
Easy approach, clear trails all the way to base of Ruth, running water at the camp area just ahead of the Ruth/Icy gulley. Also a few bivy spots right at the top of Ruth as well as just down the Ruth/Icy gulley. Gulley up to Ruth from Hannegan Pass was a little slippery (would be harder if it was wet and muddy).