Trip:
Mount Conness/North Peak - Conness Glacier/NW Ridge
Date:
6/18/2007
Trip Report:
At 5:25 am Sunday morning I set out from Saddlebag Lake to the Northwest Ridge of North Peak. I caught early morning light at the basin below North Peak and stopped many times for reflection photos.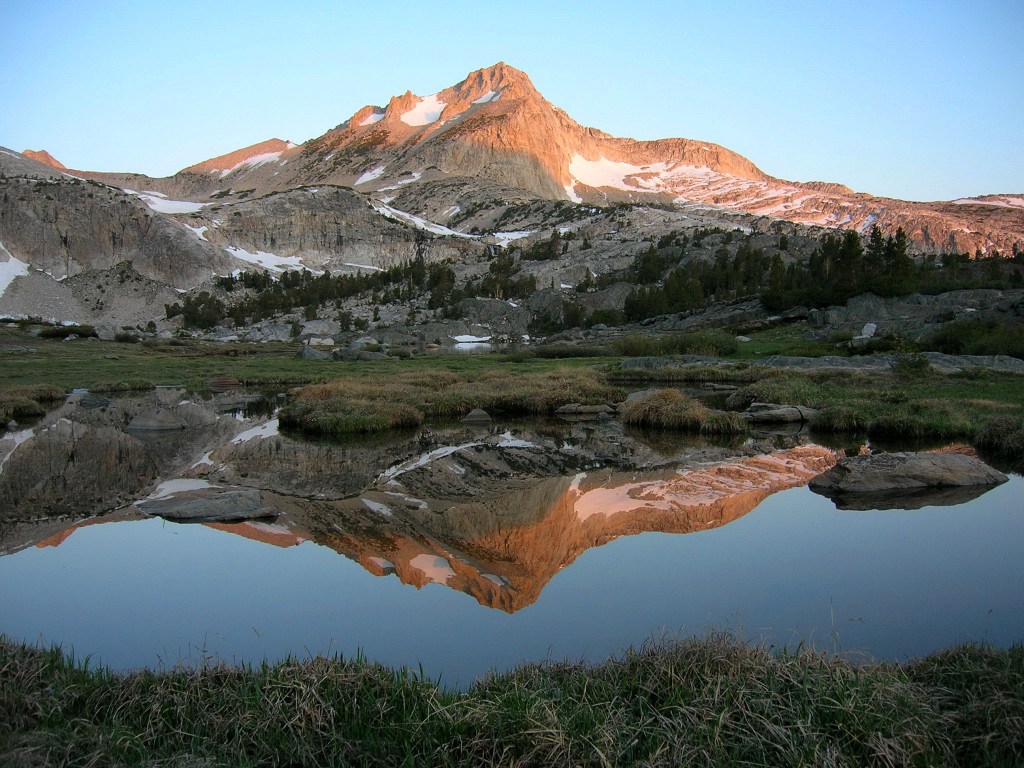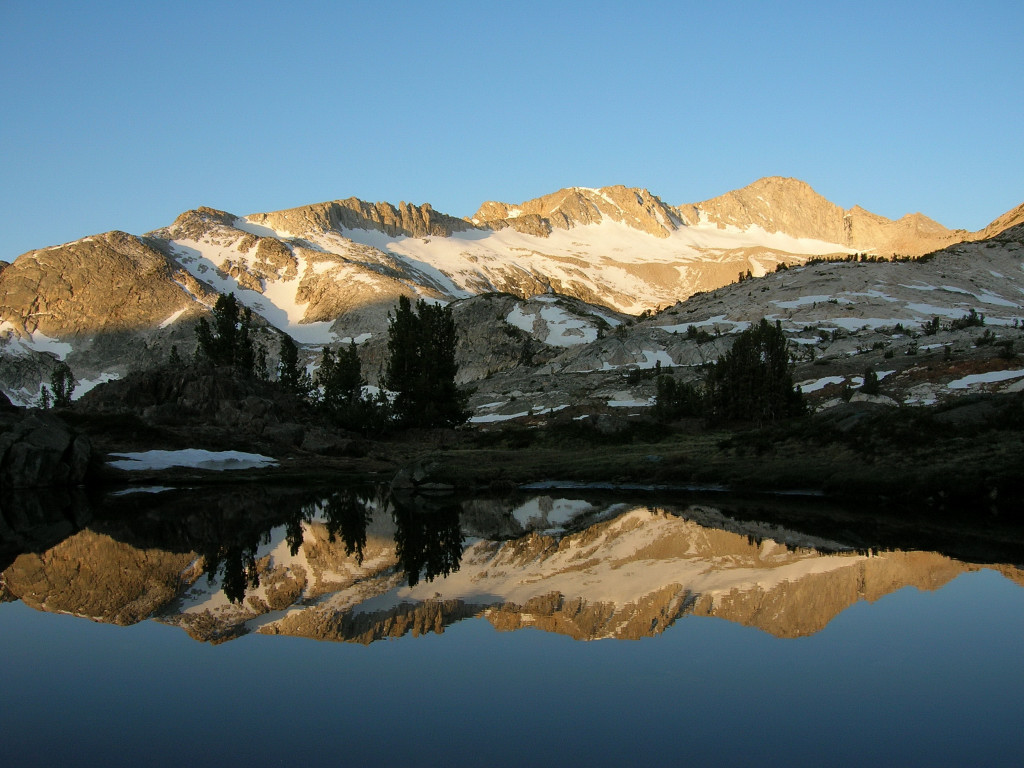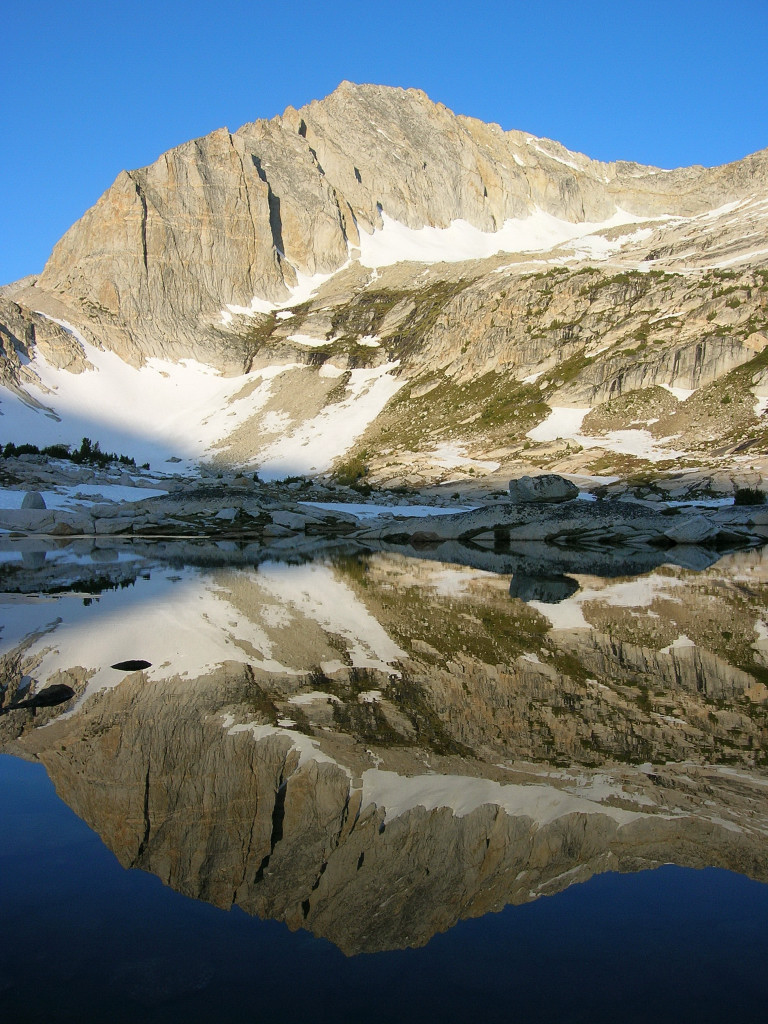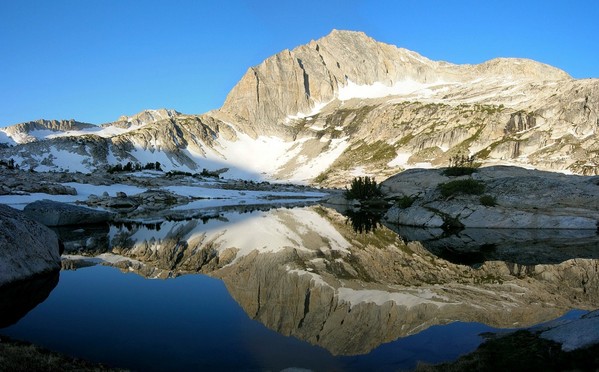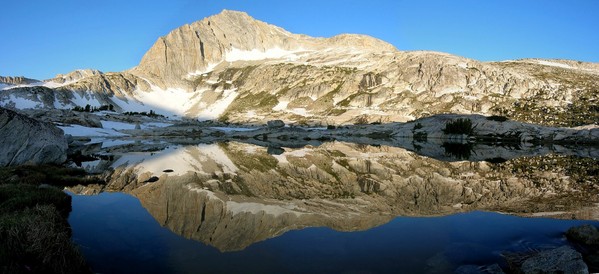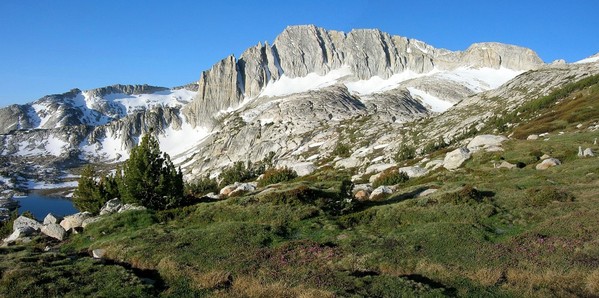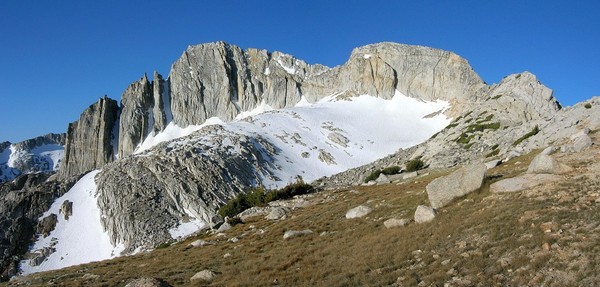 The Northwest Ridge of North Peak was a sweet route with nice exposure and views down to Upper MaCabe Lake. It was short though, and I was atop the summit of North Peak at 7:55 am.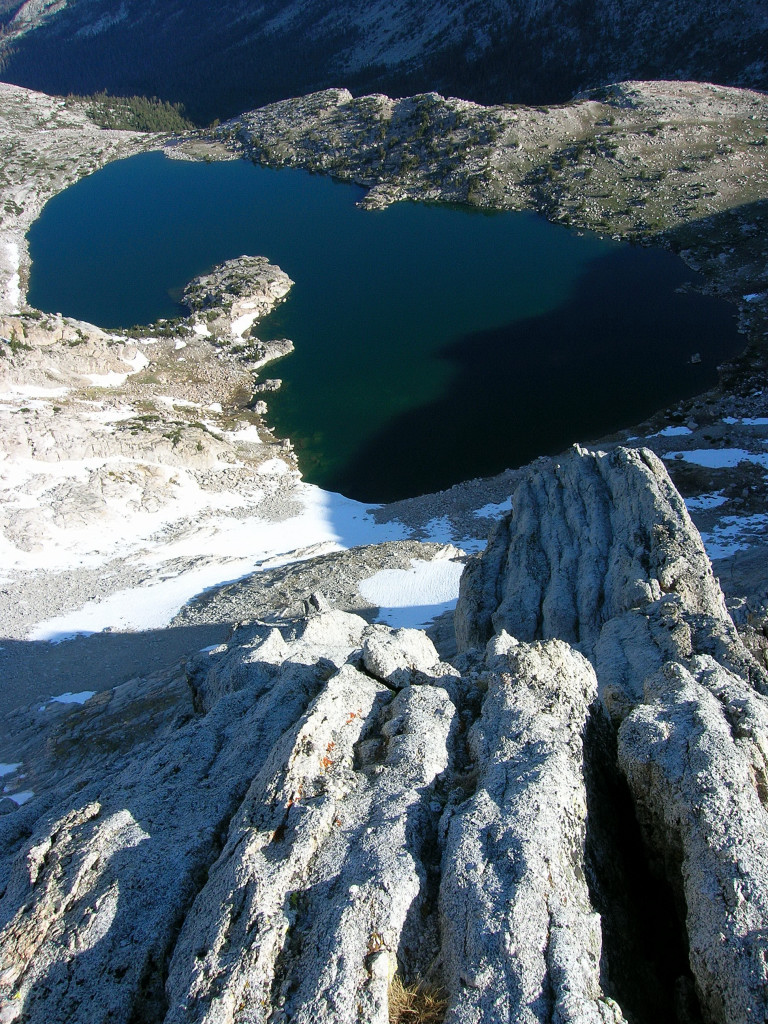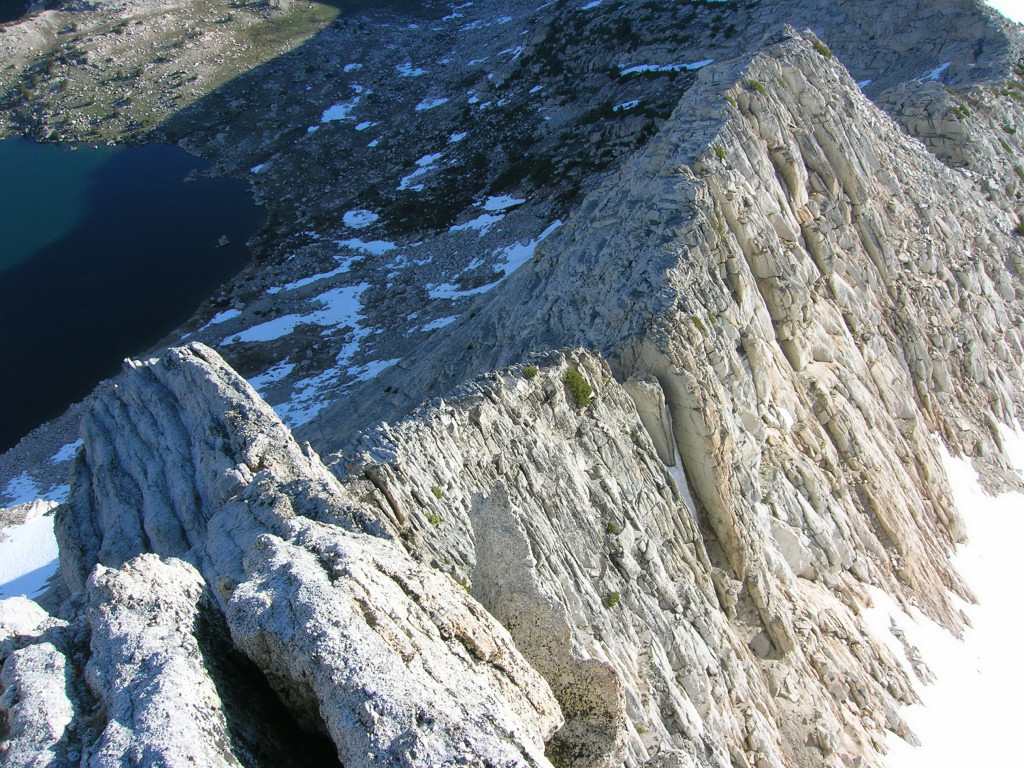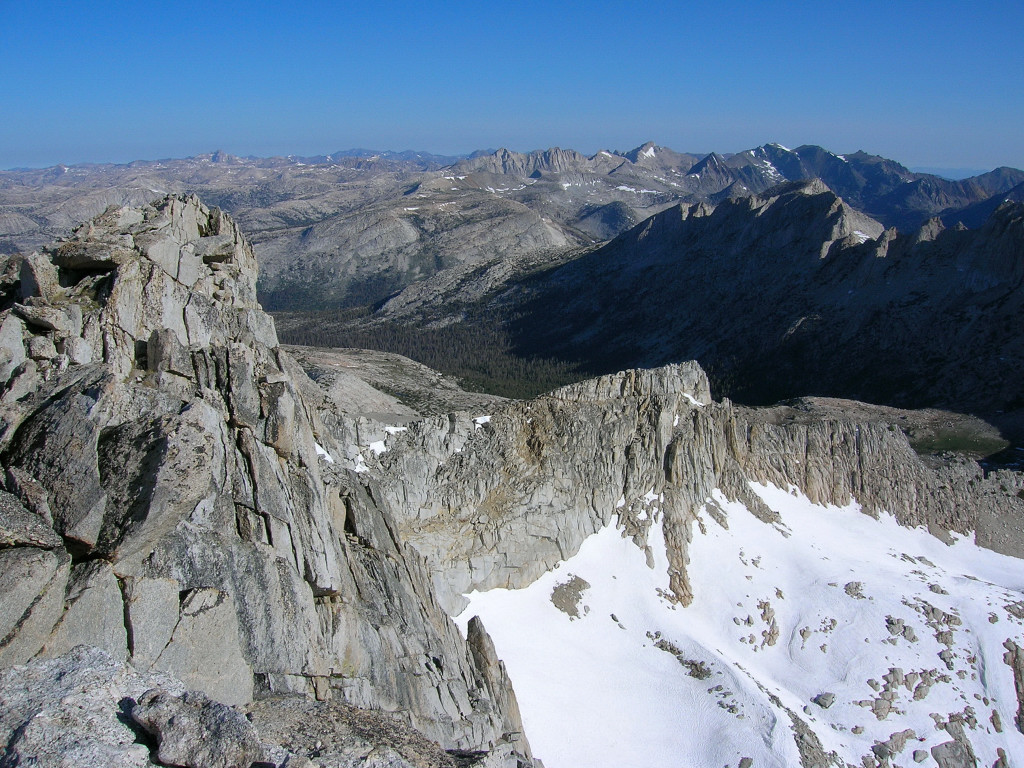 View of the Northwest Ridge of North Peak and Sawtooth Ridge in the distance.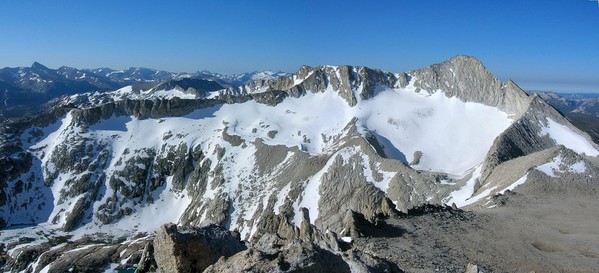 After resting on the summit, I headed down toward the Conness Glacier. I wasted some time figuring out a route through steep slabs (hoping I could avoid elevation loss) when should have just went around.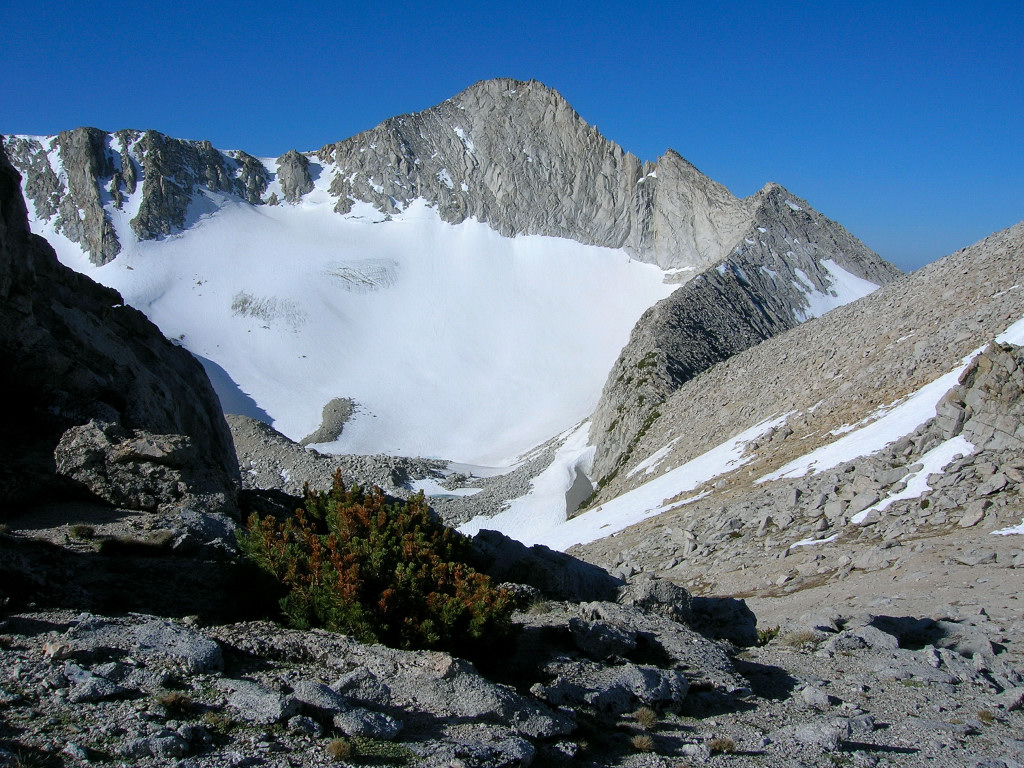 Once on the Conness Glacier, I cruised up to the couloirs that went to the East Ridge. I chose the middle couloir sneaking around a bergshrund around the far right side (photo below). The couloir had hard snow so I ascended carefully with my trail runner/crampon set-up.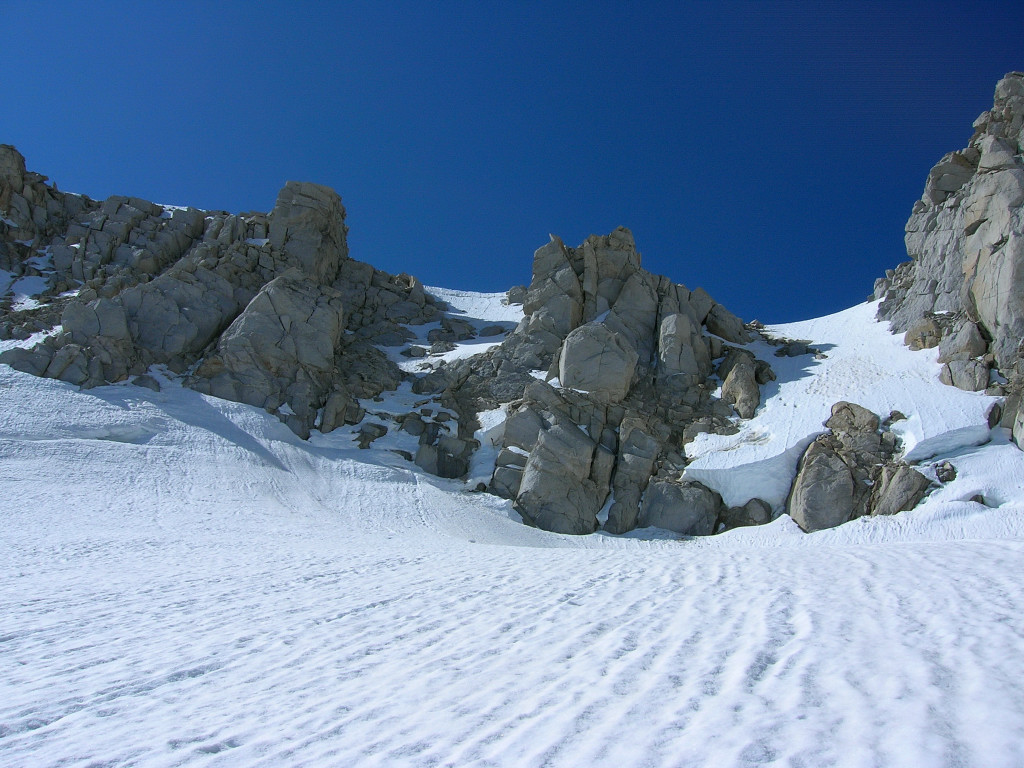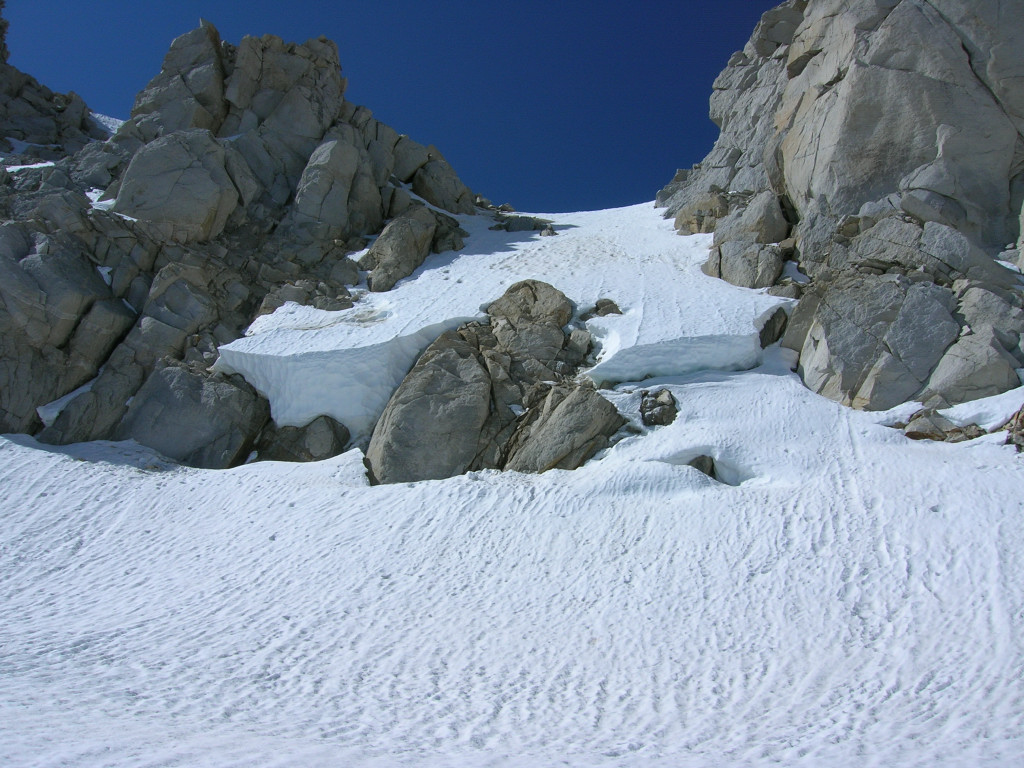 Once atop the coulior it was a short walk to the summit of Conness, arriving at 10 am. On top of Conness, I enjoyed the views with a climber who had done the NW Ridge of North Peak earlier in the morning and soloed the North ridge of Conness while I did the Conness glacier.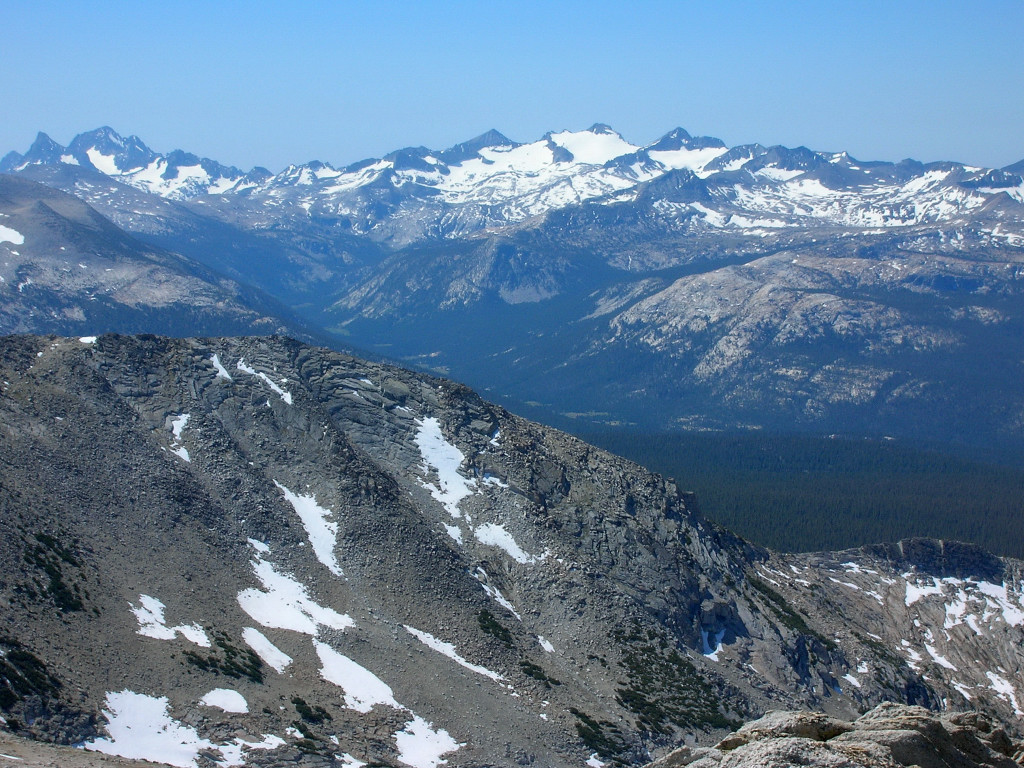 View of Lyell Canyon.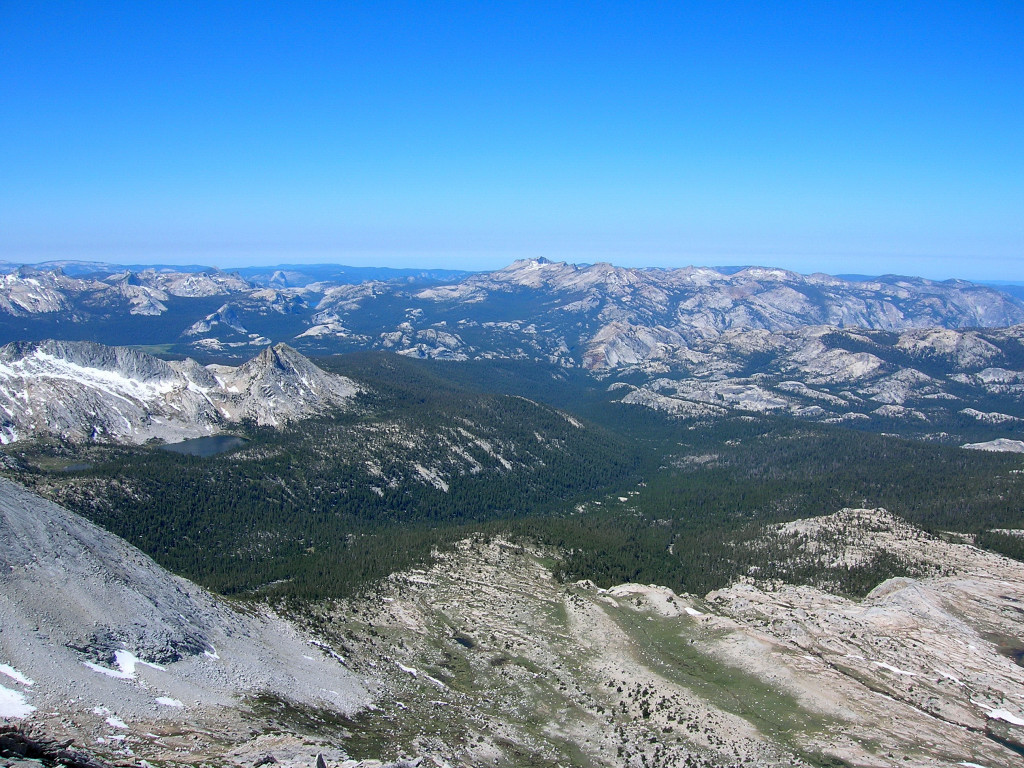 View from Conness to Grand Canyon of the Tuolumne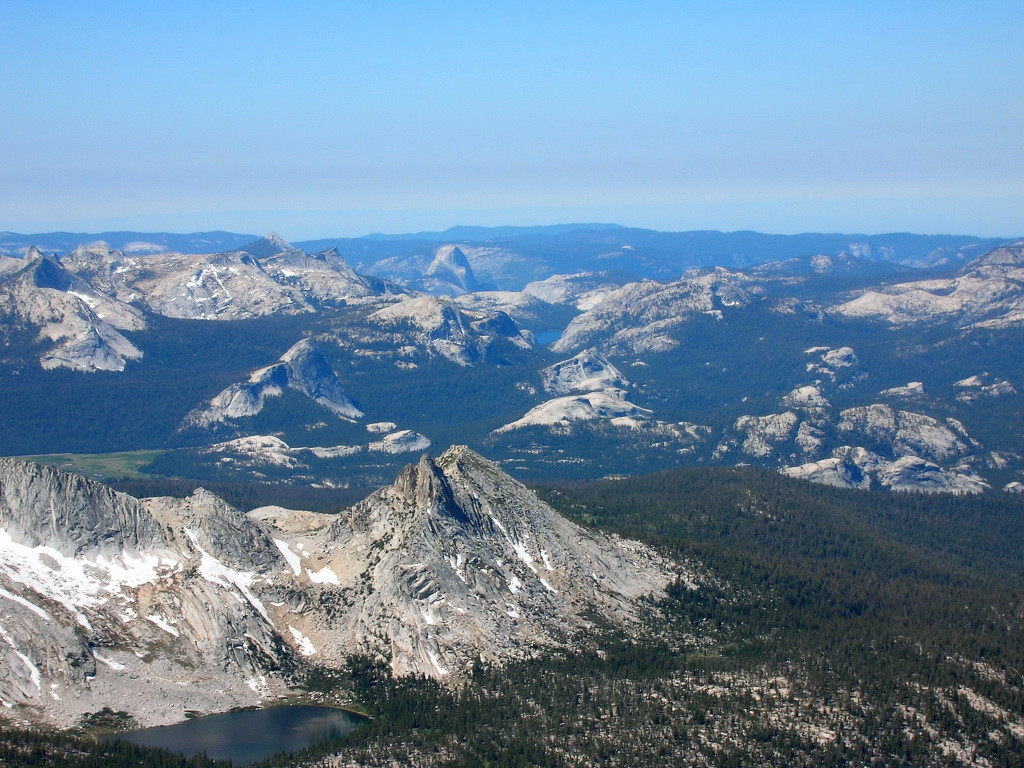 View to Half Dome and Cloudsrest.
I left the summit and headed down the East Ridge and then into the Alpine lake/Carnegie Institute valley. The basin was gorgeous, but the mosquitoes kept me moving. The walk back up to Saddlebag was a bit of a slog and I arrived at the trailhead at 12:10, 6 hours and 45 minutes after starting.
Gear Notes:
Ice axe and crampons used and needed on Conness Glacier route, especially in couloir.
Approach Notes:
Trail in good shape.