Trip:
Broken Top - South Face Gully
Date:
10/27/2007
Trip Report:
The four of us (Matt, Max, Gabe, and Kip) had the goal of doing a route up the Crater of Broken top. We were hoping to get on either 9 o'clock or 11 O'clock. Once we got a good view of them we decided not to because of the warm temps and the small amount of snow in both of the gullys. So we climbed what is called the South Face Gully in Oregon High. Just like it said we encountered some fourth and easy fifth class rock. There were a few short easy fifth class steps about 15-25ft high. Apart from one very loose, probably 3rd class, 80 meter traverse I really enjoyed the climb. We did a running belay on the upper part of the ridge. Descended the NW Ridge route and traversed around the mountain back to camp.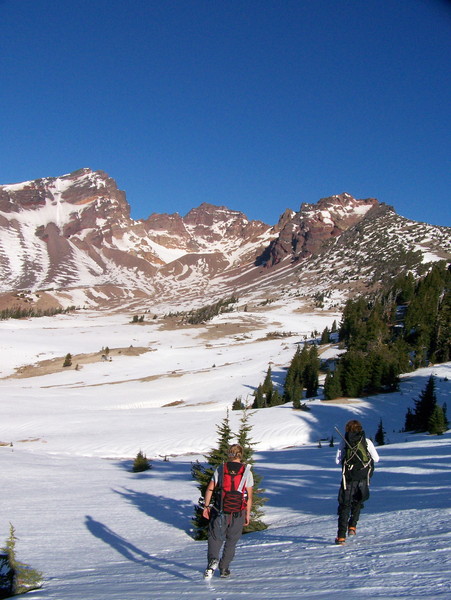 nearing the crater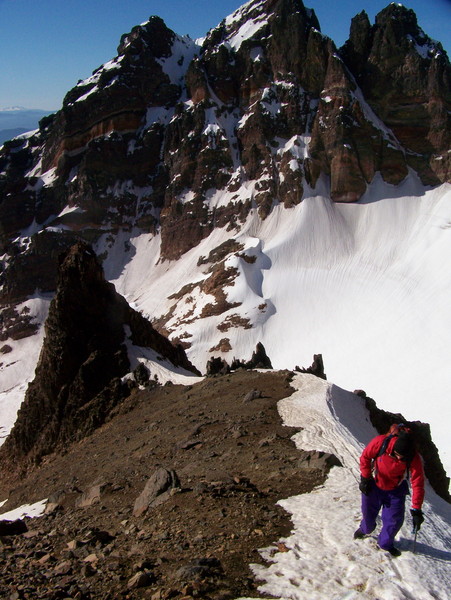 Max coming up to the ridge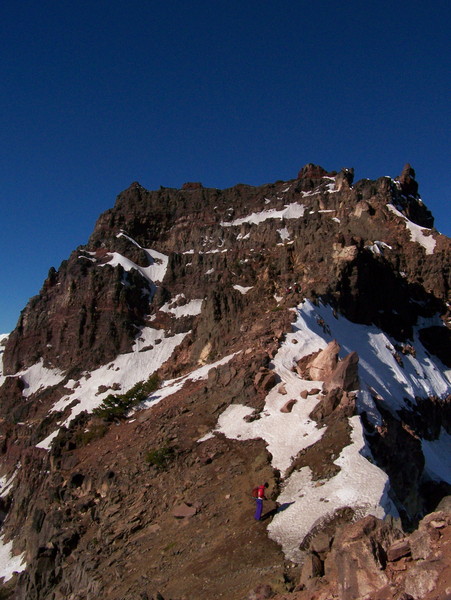 looking at the upper part of the climb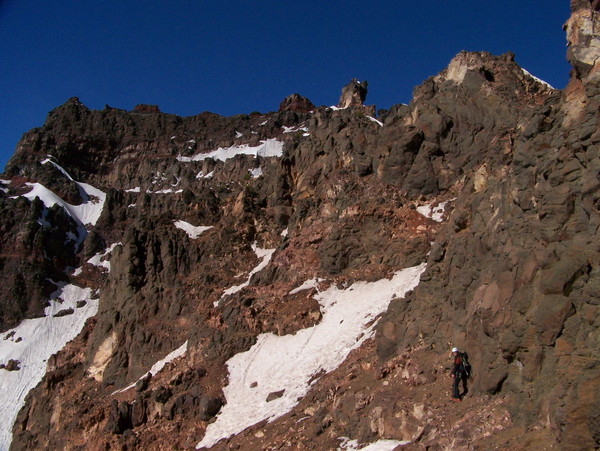 Gabe starting the very loose traverse section (we couldn't find any bomber anchors so we ended up soloing it)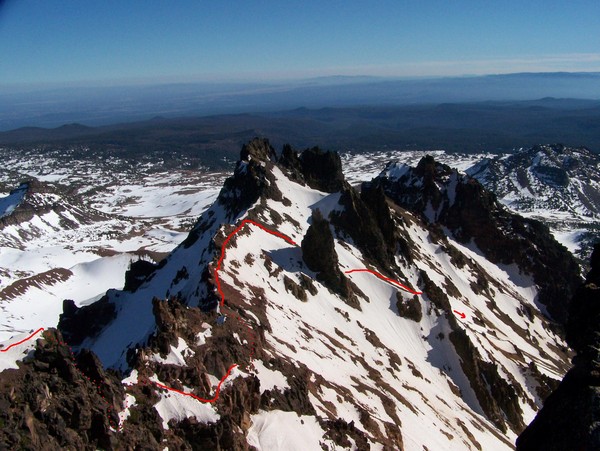 looking down our route. The red line is our approximate route.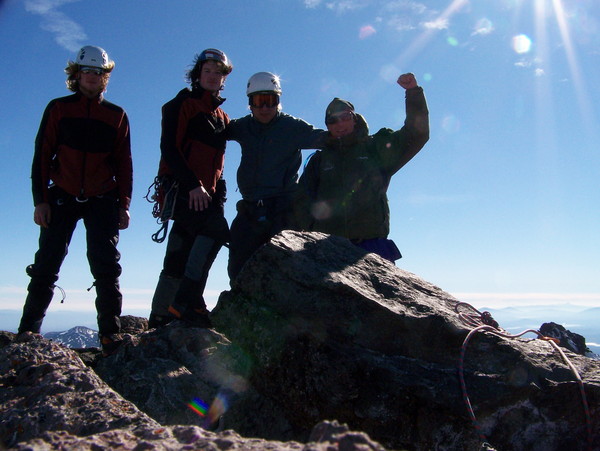 classic summit shot
Gear Notes:
One skinny 60m rope, slings (to tie off small trees/rock horns), one picket, ice axe
Approach Notes:
Todd Lake Road- we pushed the Subaru to the limit on the road. It made it half a mile from the BT trail head. The hike was just snow and scree.