Trip:
Mt. Stuart - West Ridge Speed Climb
Date:
9/21/2007
Trip Report:
Scott G. and I speed climbed the West Ridge of Mount Stuart in 8 hours roundtrip, starting just before 6 am and finishing just before 2 pm. We reached the summit 4:50 after beginning, took a 35 minute break at the top, and wrapped up the climb via a swift Cascadian descent for 8 hours total.
I was home for the week from CA and I wanted to squeeze in a climb if the weather allowed. The forecast for Friday looked ok, but the weather turned out to be idyllic with clear skies and cool temps. Anything hotter would have made the Cascadian descent and subsequent ascent up Longs Pass uncomfortable. This was my first time up Stuart on any route and Scott's first ascent of the West Ridge. However, the only route finding error we made the entire day was missing the exit off I-90 in Cle Elum while we were talking about climbing.
I thought the route was really fun and Scott was an awesome partner for this speedy ascent. We roped up for two half pitches, once while on the north side where new ice and snow on the rock made it more hazardous and the second time on the crux moves in the crack below the summit. The West Ridge probably takes the prize for the most bivy sites on a climbing route!
Location (Elevation): Time Elapsed / Split / Real Time
Ingalls Lake TH :
0
/
0
/ 05:57
Ingalls Lake :
~1:10
/
~1:10
/ 07:07
Start of West Ridge Route :
~2:00
/
~50.00
/ 07:57
Arrive Summit :
4:50.25
/
2:50.25
/ 10:47
Depart Summit :
5:25.32
/
35.06
/ 11:22
Ingalls Lake TH :
8:00.49
/
2:35.17
/ 13:58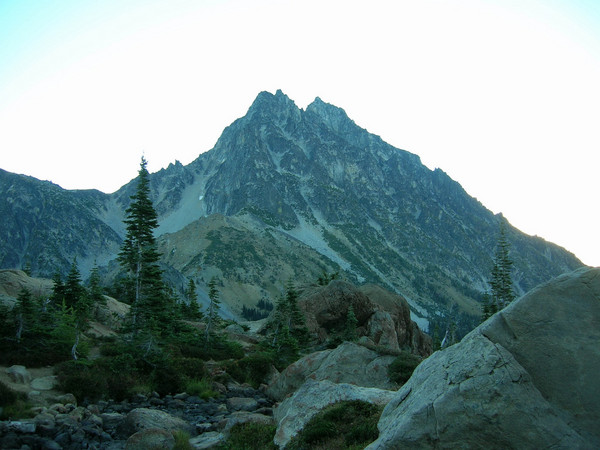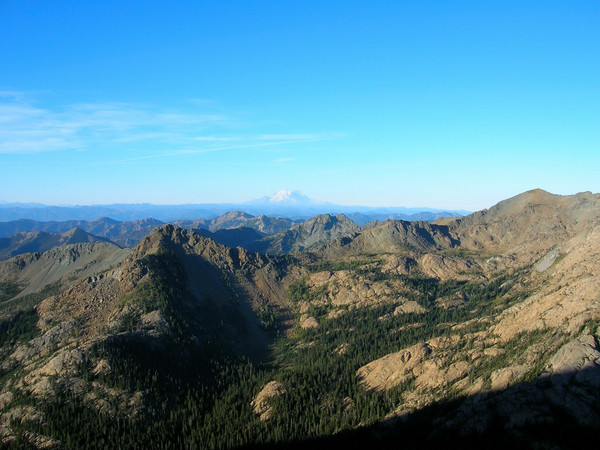 Early views of Rainier, Chimney Rock, Lemah.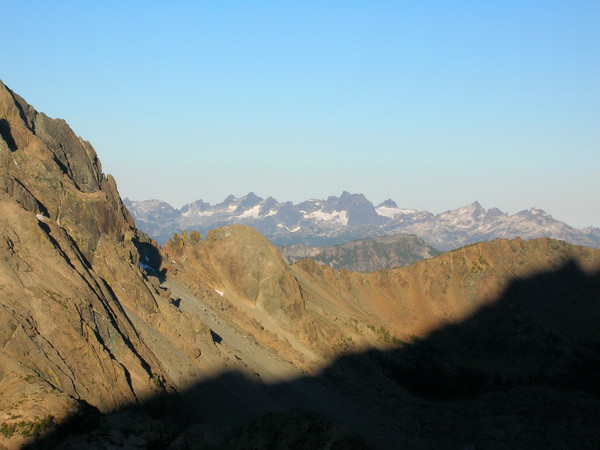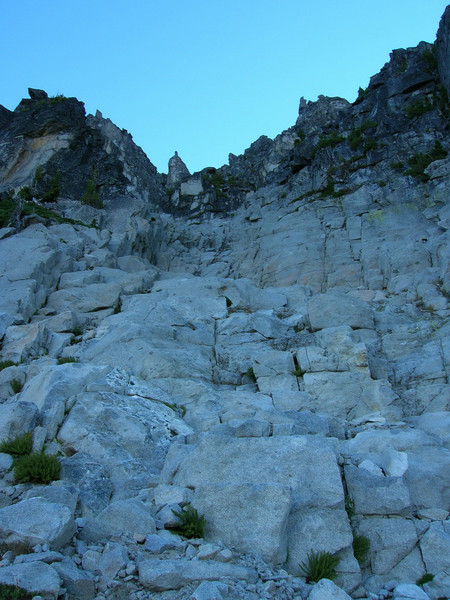 The beginning of the West Ridge route. I thought the scrambling for a couple thousand feet in the couloir and up Long John Tower was super fun.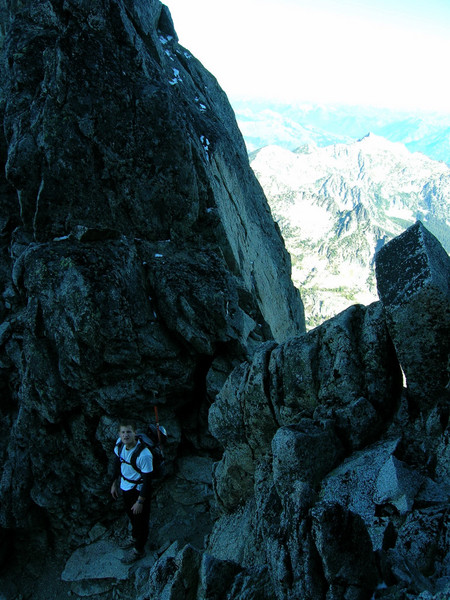 West Ridge notch.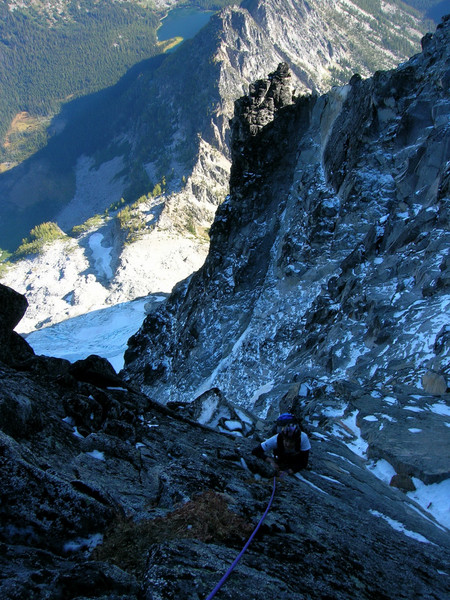 Climbing on the cold north side. Recent snow and ice on the rocks made the north side alpine-feeling and it was cold and windy on this side of the mountain.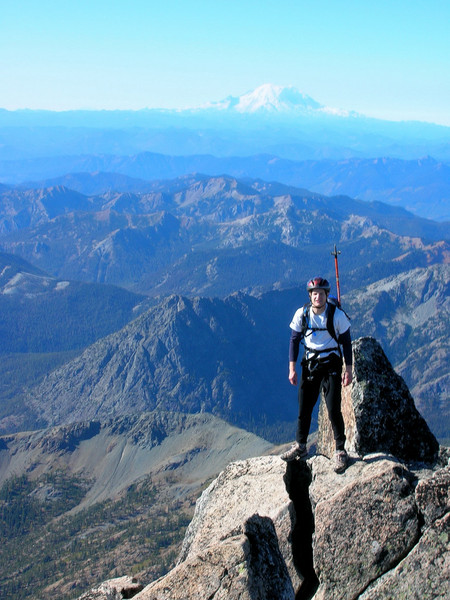 Summit view to Rainier.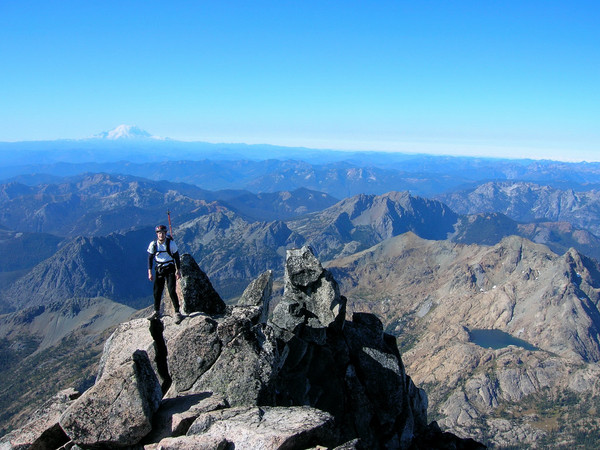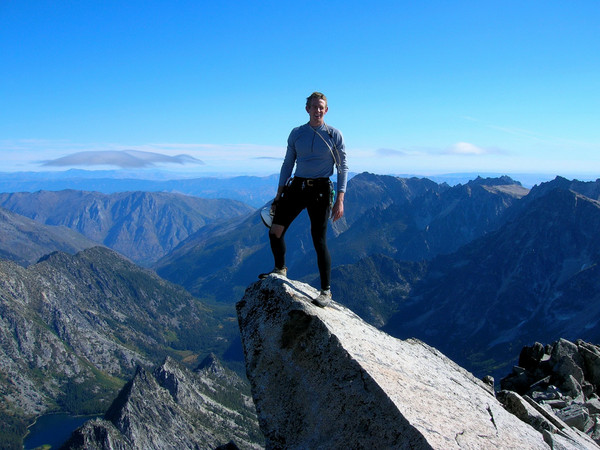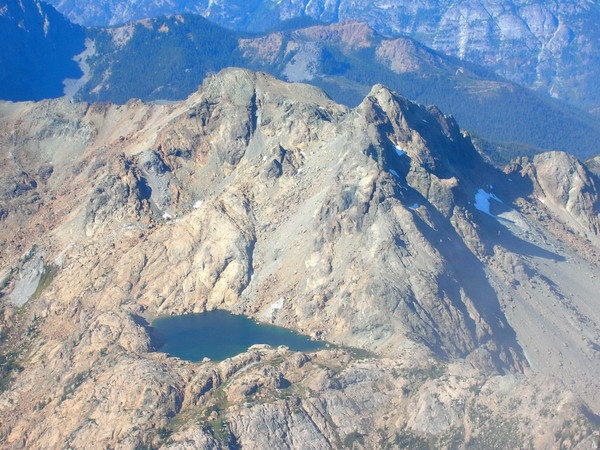 Ingalls Peaks and Ingalls Lake
Glory Optical Phenomenon. The winds were picking up the moisture and snow crystals from the recent snow creating "insta-clouds".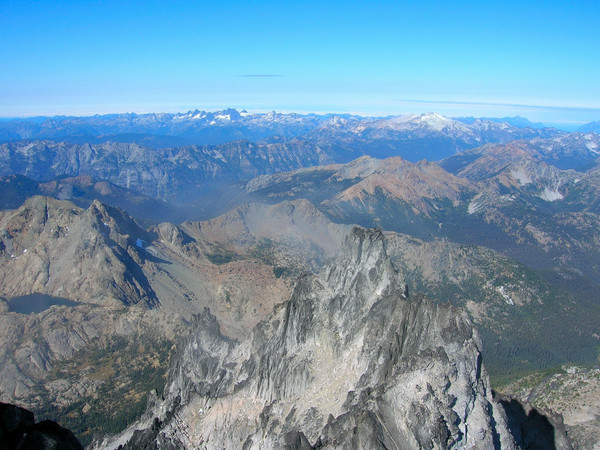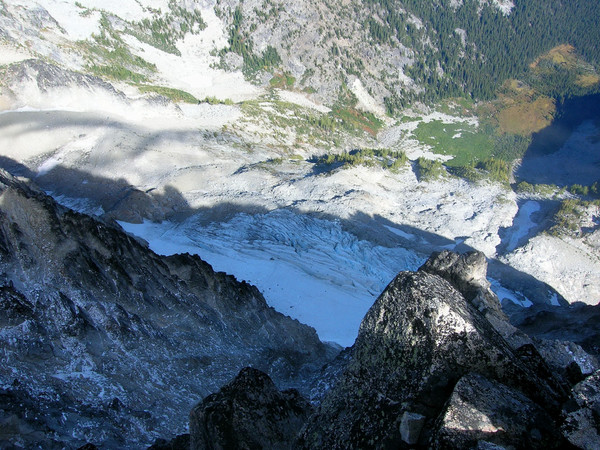 Stuart Glacier.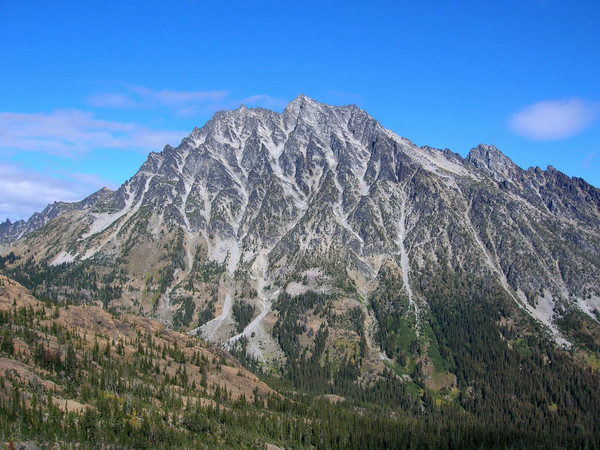 Awesome lighting on Stuart from Longs Pass.
Gear Notes:
30 m rope, a few cams, sticky-soled trail runners (La Sportiva Exum Ridge). A pole and gaiters for the Cascadian descent was nice to have.
Approach Notes:
Good shape.