Well, after climbing this route last summer with Sky I swore that I would never go back, even though the prospect of freeing this line was somewhat appealing...the thought of fighting through the chimneys and offwidths to get to the good steep stuff put me off...until a few months ago when I started to mention to Sky that I was going to head back. He wanted nothing to do with it, so naturally I turned to Eric, a one man offwidth crusher. He was psyched to check it out, so without much ado, off we went.
We arrived at the hairpin under clearing skies, much relieved that the forecast seemed to be wrong concerning the rain.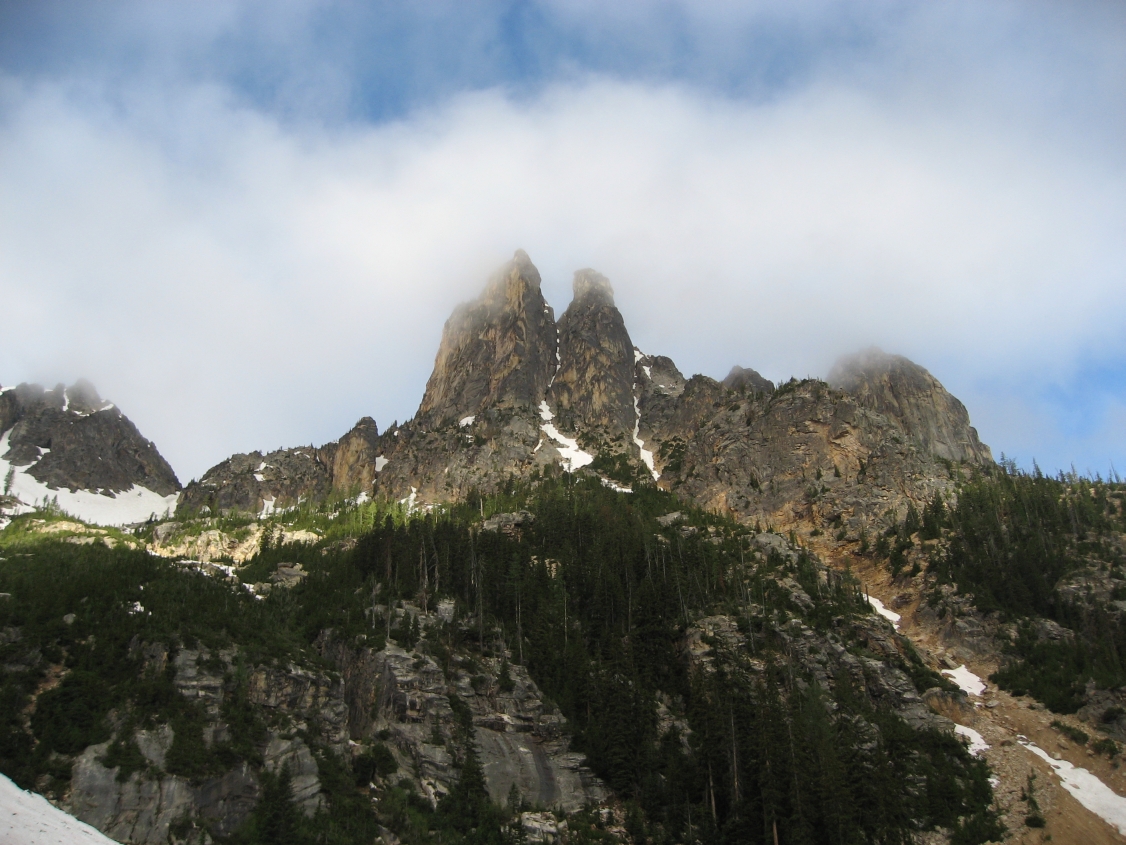 All set for some offwidth fun...YAY!!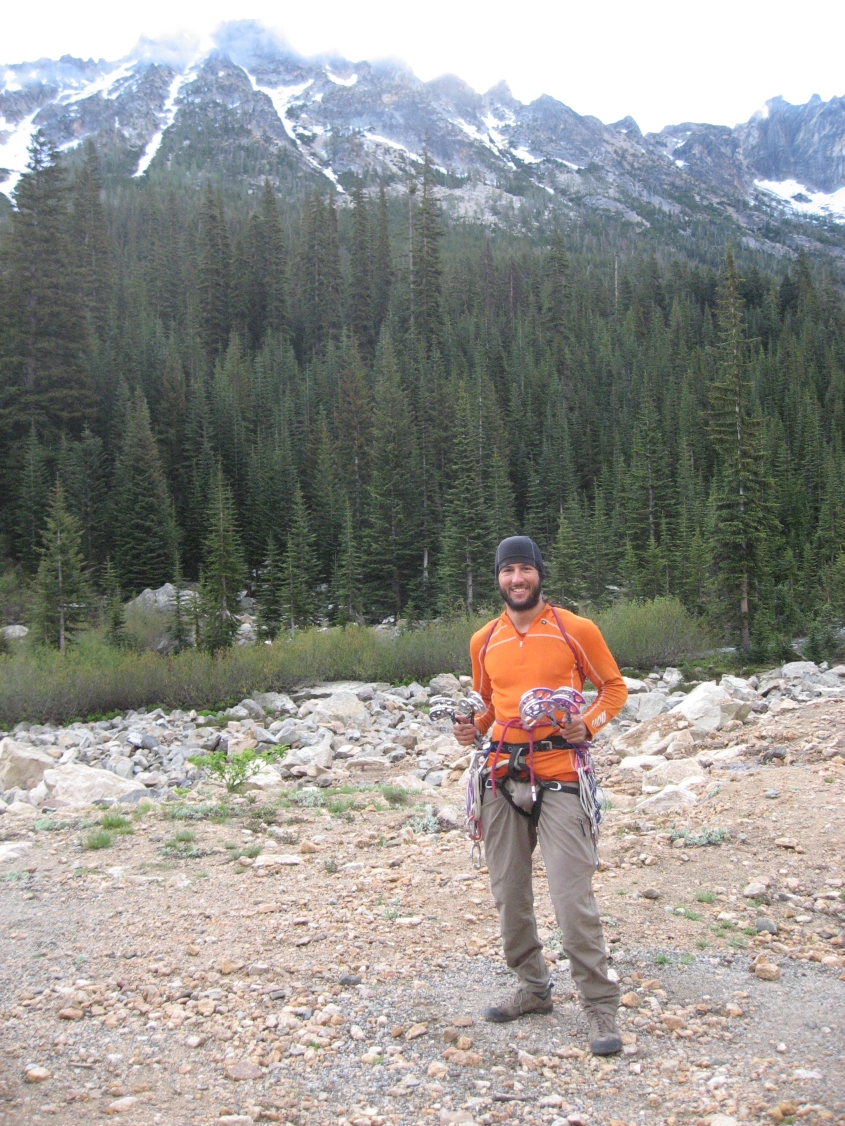 The approach is straightforward, if a bit spicy with the steep snow coming down the east side of Kangaroo Ridge.
I led the first pitch, a rising ramp weaving in and out of loose blocks and large flakes.
Eric got the chimney/offwidth, which he calmly dispatched of without so much as a grunt. Eric also got the wild 8' deep chimney pitch. Lots 'o' fun.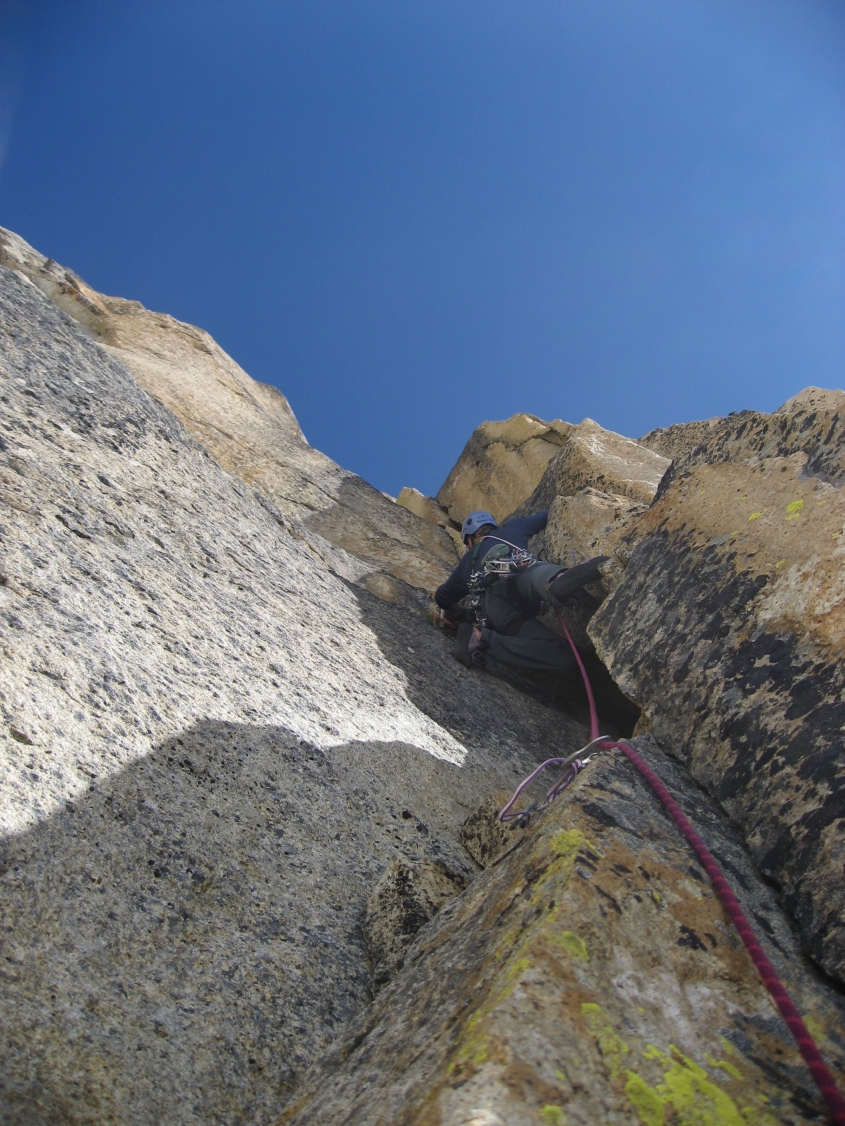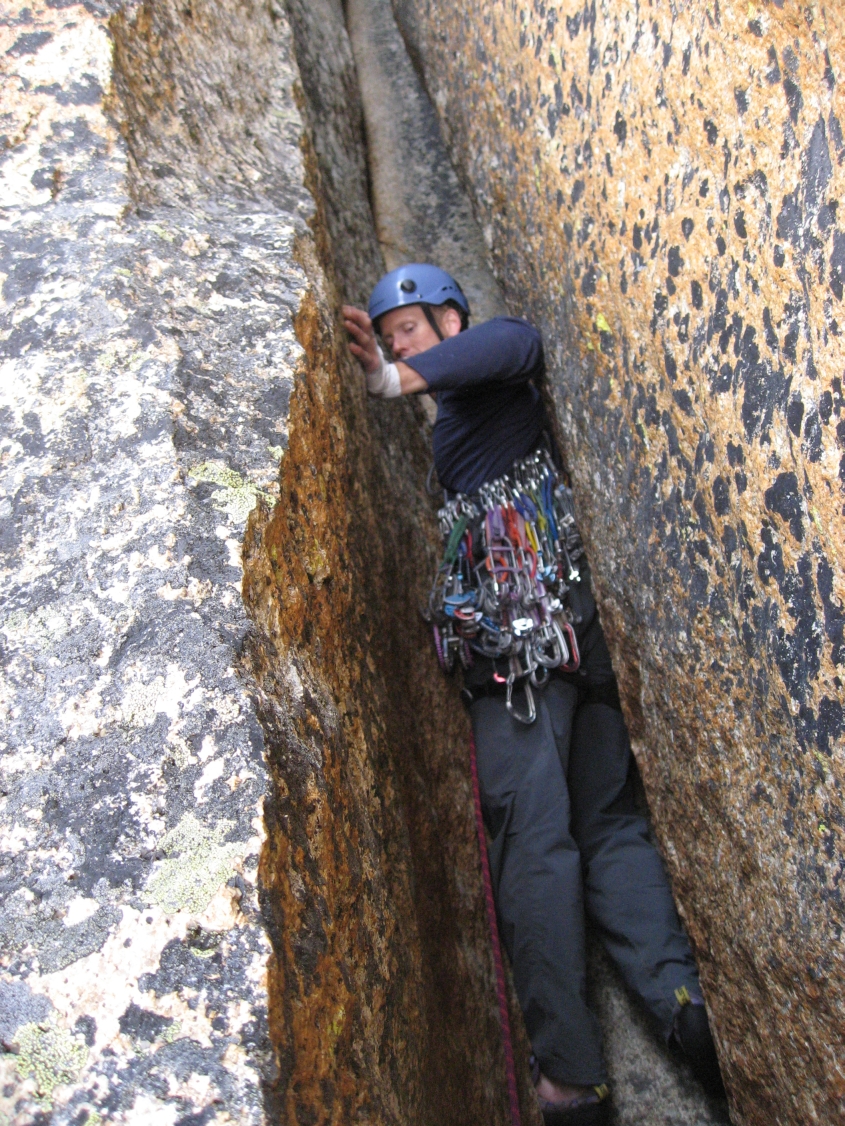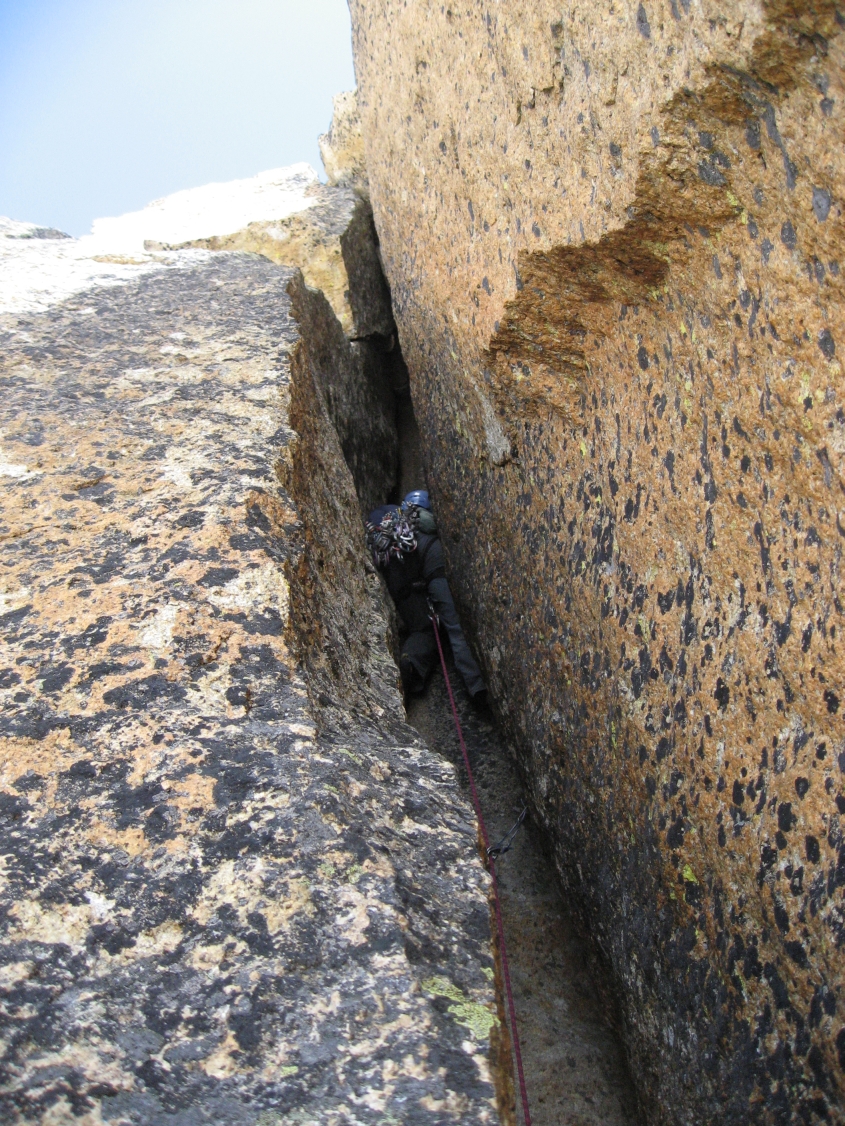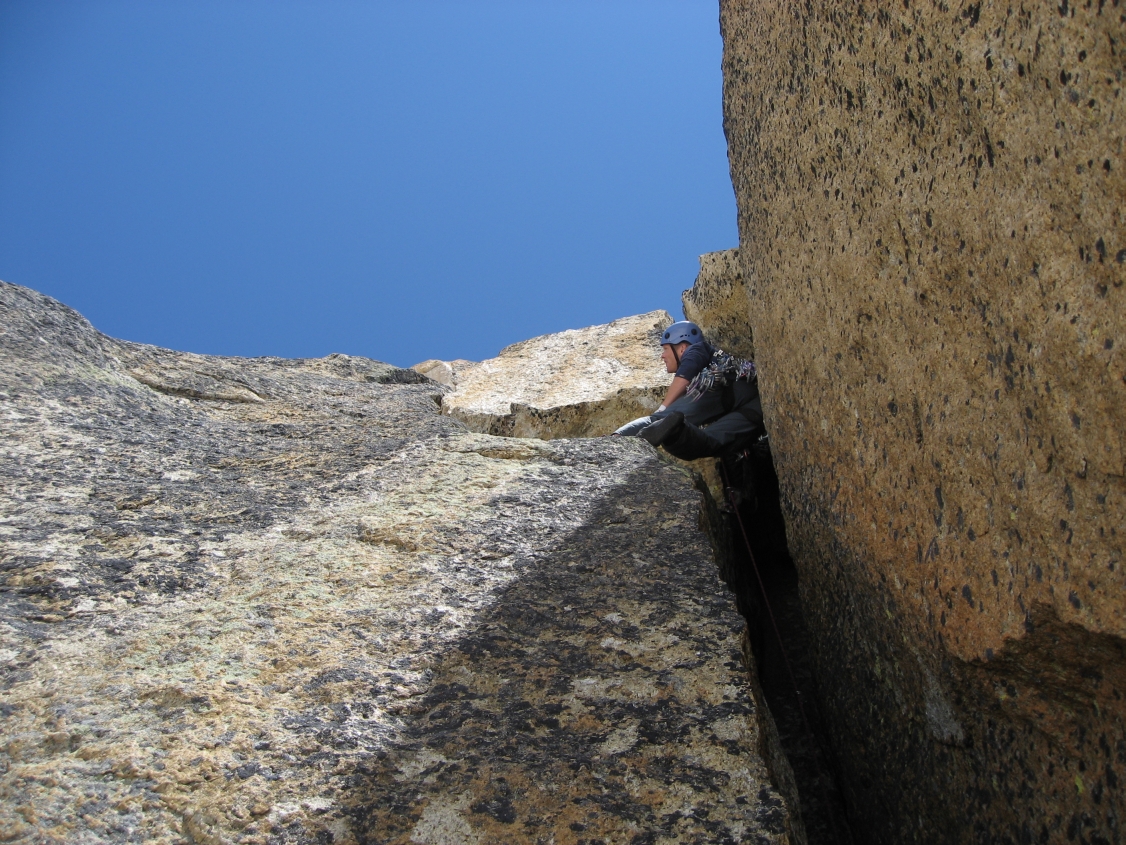 Then I got the long finger crack pitch. Starts with a splitter in a corner, pulls a little bulge, made even more exciting when a foothold broke off...thank god for bomber finger jams, then continues up a steep layback/off fingers crack....stellar. The last crux pitch climbs an undercling out a wide roof to a wild chockstone mantle...funky but super fun.
Eric and I both really enjoyed this route...much better the second time around. The whole thing goes free at 11a
cheers
Ross