Trip:
Slippery Slab Tower - Northeast Face
Date:
10/1/2016
Trip Report:
Slippery Slab Tower near Stevens Pass is a good destination if you're looking for a long hike capped with a short rock climb on an appealing alpine tower. Overall it's about 12 miles round trip with half a pitch of low-fifth rock. The hiking along the PCT is certainly the highlight of the day. Saturday's weather was just good enough for my wife and I to squeeze it in for one last climb to cap off our summer.
Fall colors in full effect: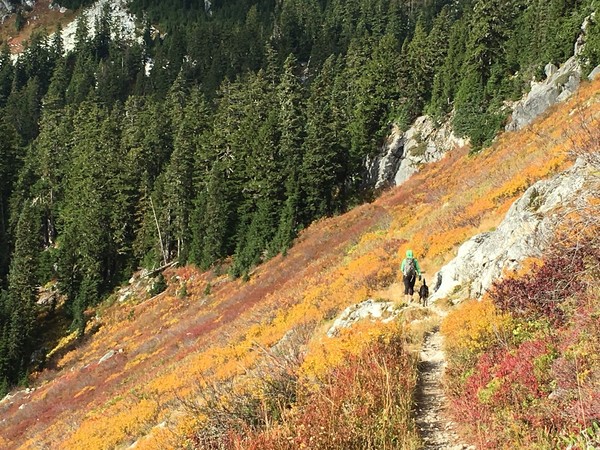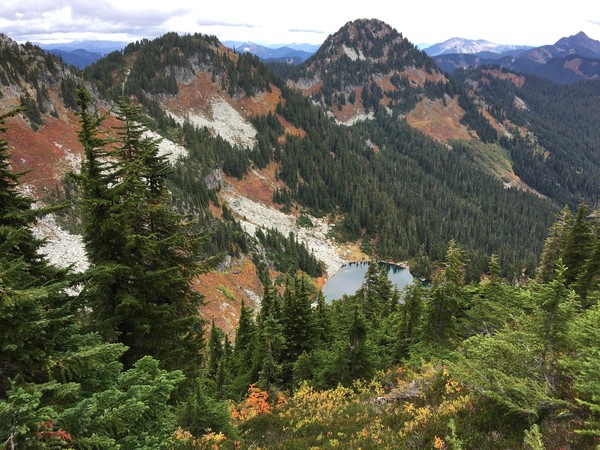 Progressively closer views of Slippery Slab Tower along the approach: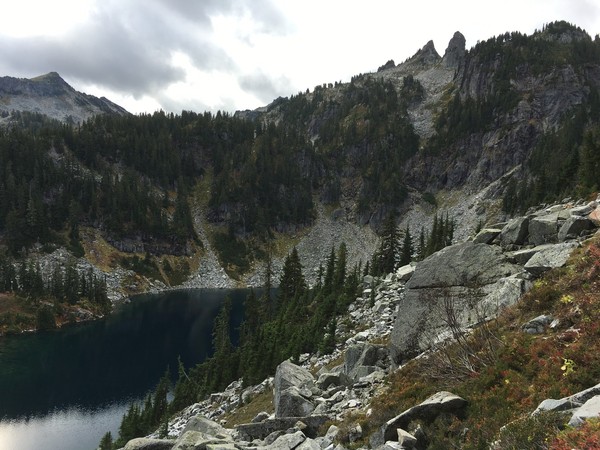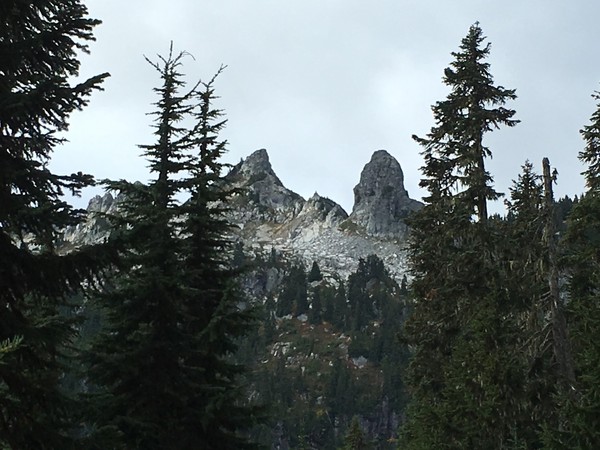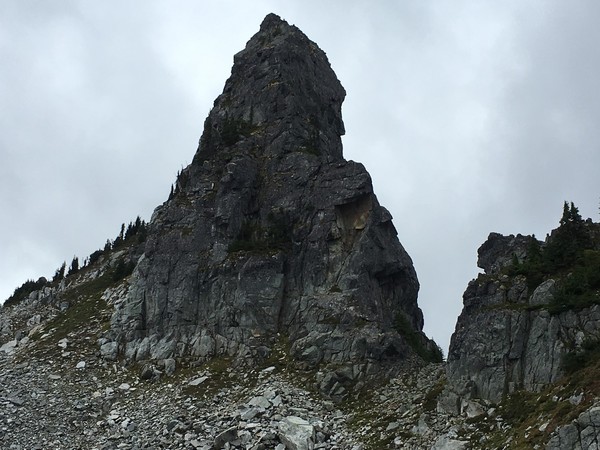 At the base of the climb we scrambled the obvious 4th class gully up to a big ledge with trees. From there I led a single pitch ~50' up a slabby dihedral, made appropriately slippery with a small squall of snow flurries and my trail runners. I took the single lead all the way to the summit block and belayed by wife up. From there we down climbed to a boulder with sling and rapped the route and gully. Action shots: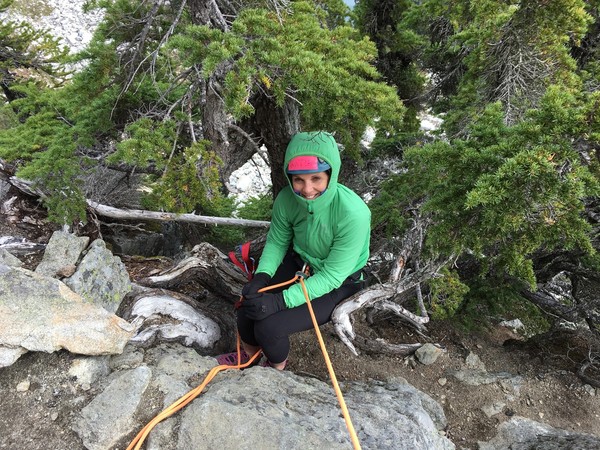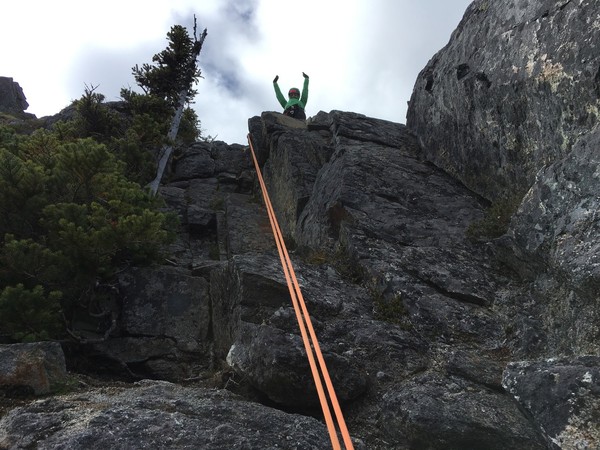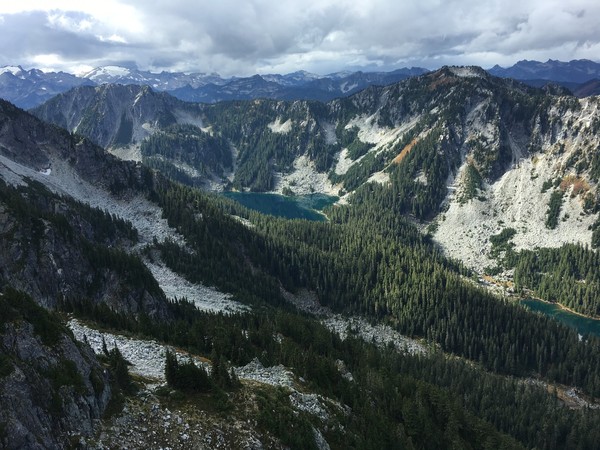 About an hour later we were back at our packs where Mac was waiting patiently for us. Alpine crag dog: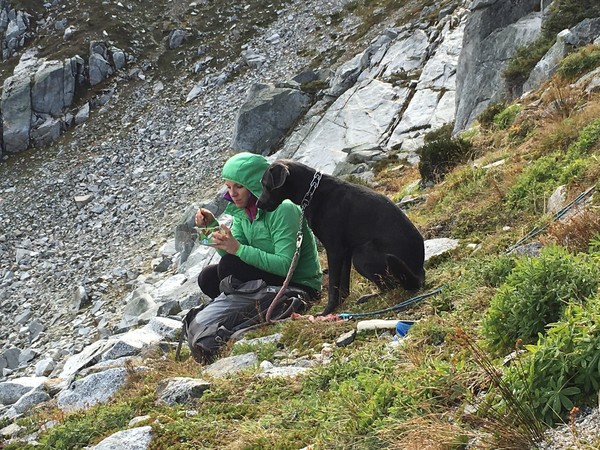 Overall is was just over 8 hours c2c via the Tunnel Creek approach. We were slowed down by plentiful blueberries still in season along the trail: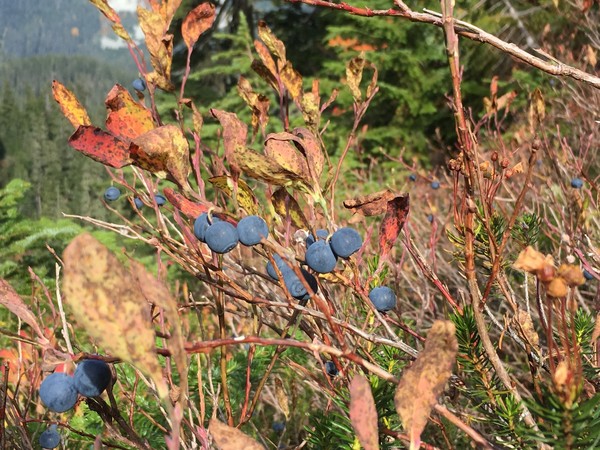 Gear Notes:
Small alpine rack. There's a stuck 0.3 (not mine) crammed way in a crack in the dihedral that you might be able to booty with a coat hanger, a flash light, and a patient belayer.
Approach Notes:
Savor the approach.