Trip:
Baker-Coleman ski tour - Coleman Glacier
Date:
6/8/2010
Trip Report:
With iffy avy conditions on the big peaks, Mike and I decided to do a leisurely ski tour up Heliotrope Ridge. We left Seattle area around 0330 and were hiking by 0600. The trail was snow free for the first couple of mile, than became spotty snow until hitting treeline. There we booted/skinned up depending on the snow.
Snow was extremely hardpack, and quite icy in spots. Took our time, stopping at numerous places to soak in the views and the sun, and topped out around 7200 on the ridge looking down into Thunder glacier with Lincoln Peak rising above. Reached this ridge around 1030. Took a nice long break, removed the skins and had a killer 2500 foot descent that was over way to quick. Hiked out and was at the car by noon.
Did not see any slide activity, but we were also off the mountain well before anything warmed up. Several parties were coming down from the summit around 1100, and several more skiers coming up to take some turns. A great, no agenda day.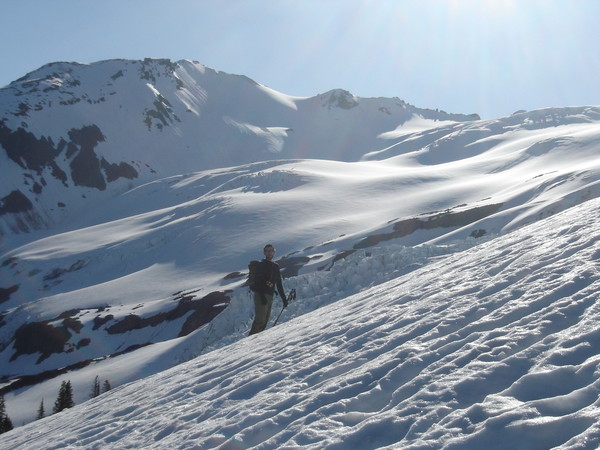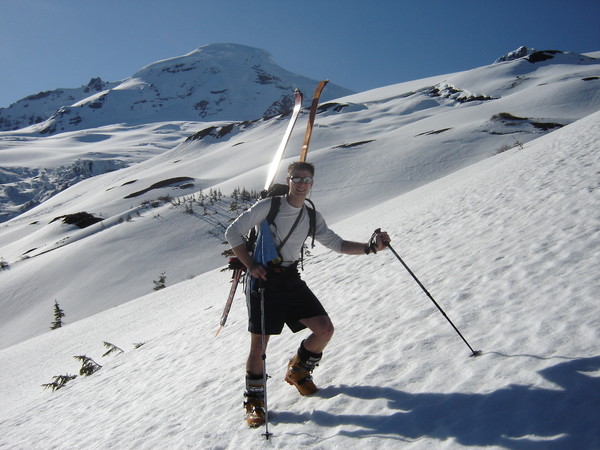 Booting up the ridge.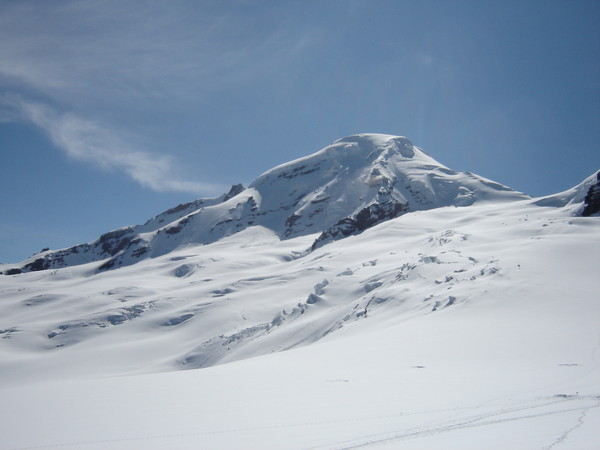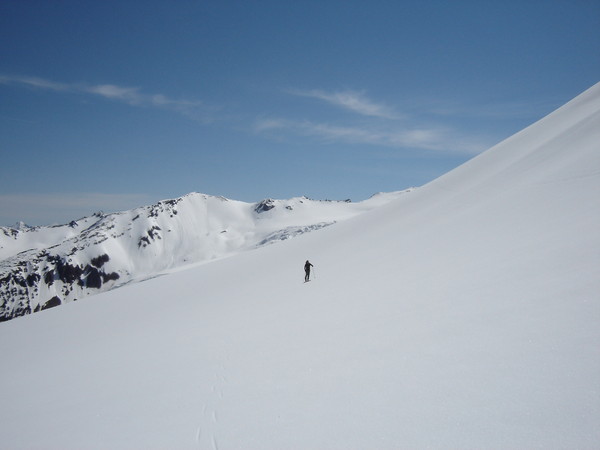 skinning across to the ridge overlooking Thunder glacier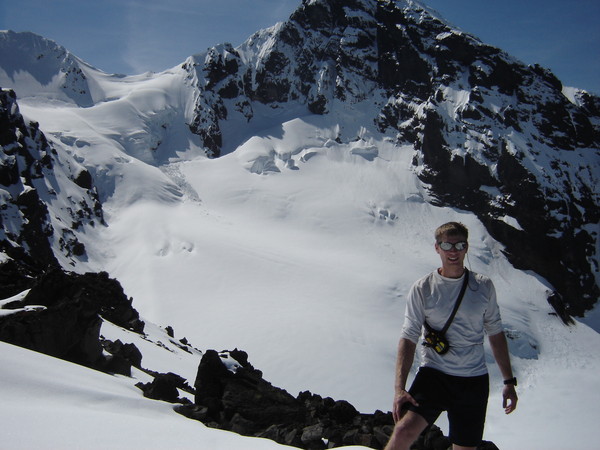 Lincoln peak behind me
Twin Sisters Range
Oh, if anyone knows how to link to the larger images, I would love a PM. Some of these pictures are 1mb and have great detail, but have no idea how to link to them or expand them.
Gear Notes:
Ski!!! duh
Approach Notes:
easy and fast