Trip:
Sloan Peak - Corkscrew
Date:
7/29/2017
Trip Report:
Me and Chris climbed Sloan Peak on Saturday from the N Sloan Trailhead off N Fork Sauk River Road. It was a good long day, but due to light packs totally doable. We spent 12.5 hours car-to-car I believe. It was 11.5 miles and 6100' vertical gain.
The scrambling was pretty easy, route finding very easy. The glacier was getting pretty broken up though. It will be passable for weeks yet, but a little sketchy. Maybe take a couple of pickets to set as running pro as there was some tight zig-zagging on snow bridges.
We wore approach shoes for the trip but did end up with wet feet due to the snow walking; we did try to stick to snow as much as possible on the way out though. Crampons are recommended as much of the snow was icy even in the afternoon.
First views of the summit: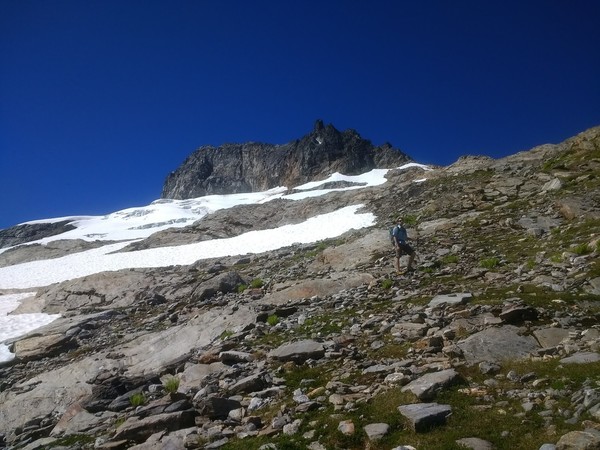 A fantastic section of the "scramble":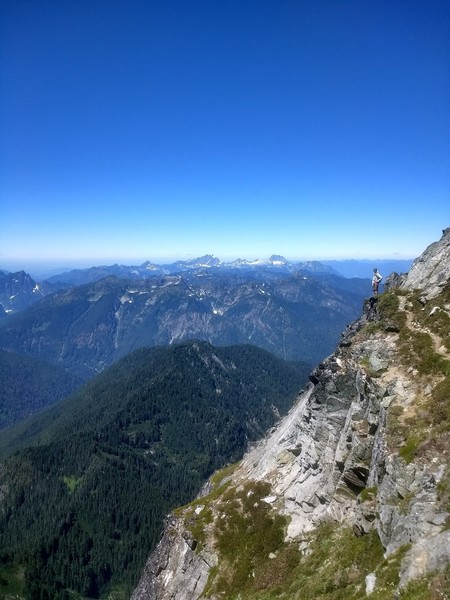 Glacier Peak from the summit: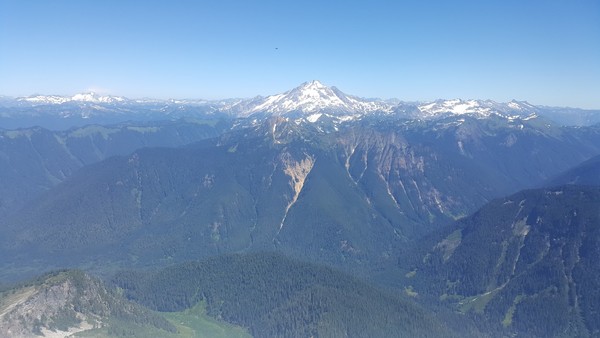 Baker, White Chuck, Pugh and Bedal from the summit: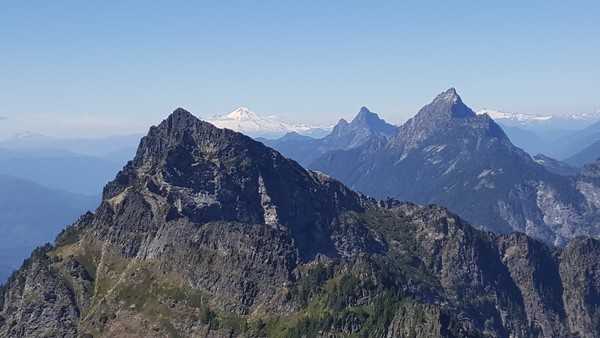 Glacier-polished slabs on the descent: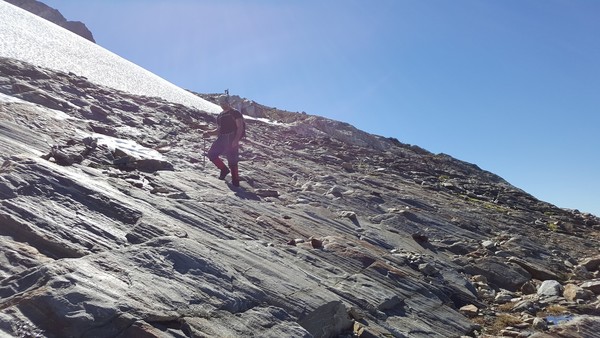 Gear Notes:
30m rope, axe, crampons, helmets.
Approach Notes:
Sloan Peak Trail was a bit brush and wet (due to dew) in the morning but easy to follow.
Snow begins at about 5000' but can be avoided all the way to the glacier if you want.