Trip:
Mt Deception & Others - Scrambles
Date:
7/23/2017
Trip Report:
I got my money's worth out of a trip into Royal Basin this past weekend. I was able to scramble Mt Clark, Martin Peak, Mt Deception, Mt Fricaba, Hal Foss Peak, and Mt Mystery over two days. I approached via Royal Creek Basin and exited through Heather Creek for a very long and fulfilling loop trip.
First stop Mt Clark on the right via Surprise Basin. The corkscrew route was not intuitive but I had good beta from nwhikers
here
.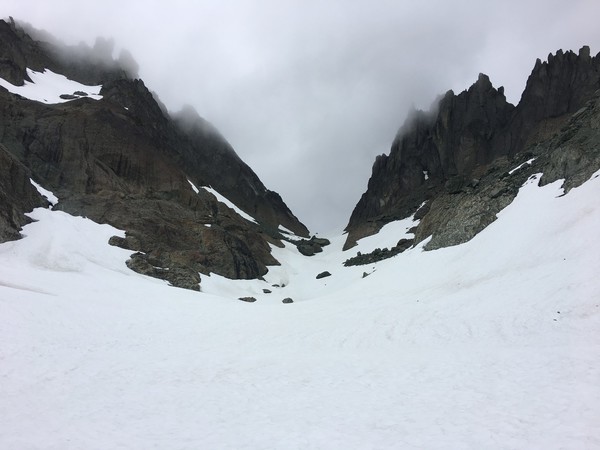 Next stop Martin, which I reached from retracing my route back down Surprise Basin and contouring below a buttress ~EL 6200 to head up loose slab and scree towards the ridge between Martin and Deception. The true/alternate(?) summit was a fun fifth class boulder move up a skinny spire to a perched cairn:
Back down the ridge, then dropping onto the Deception Glacier towards Deception Peak, going left of Gilhooley Spire up steep snow: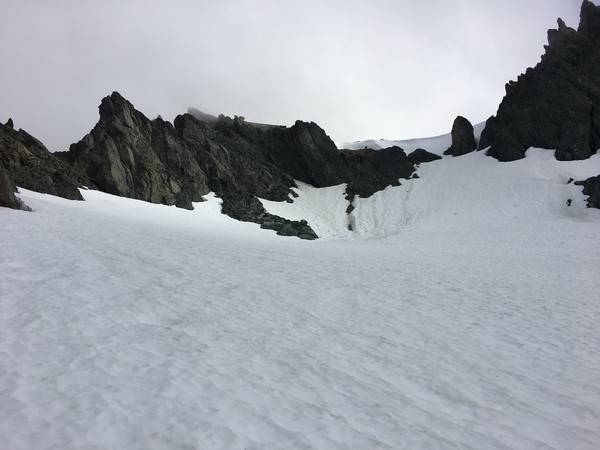 Late in the day arriving on top of Mt Deception and was greeted by a very cool
Brocken Spectre
!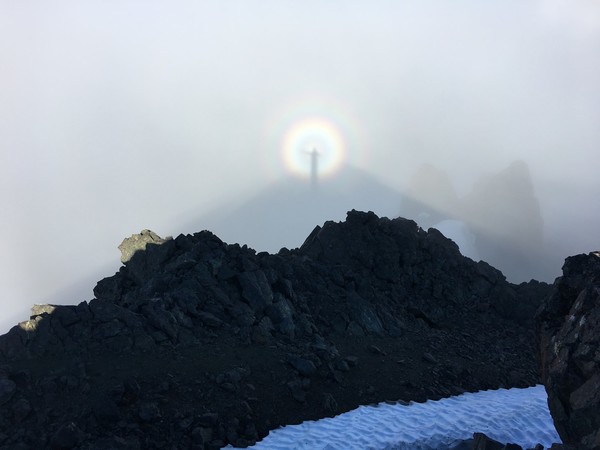 I spent a long time on top, resting and enjoying the late day sun with my climbing buddy: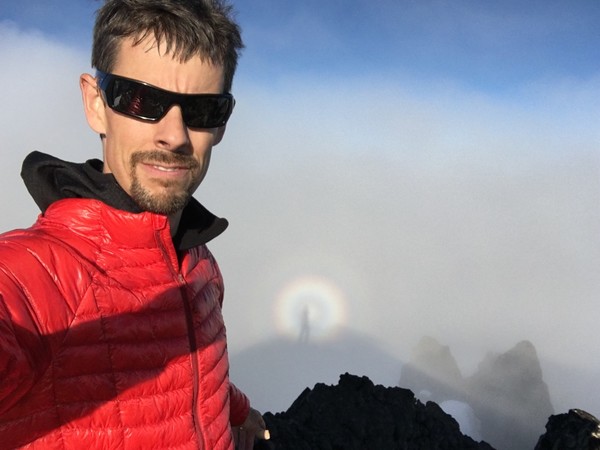 Running out of daylight and running out of gas I dropped into Upper Royal Basin for the night. Full disclosure, I bandit bivied in the basin without the required NPS permit. I had fully intended to legally camp outside the park boundaries east of the Fricaba / Hal Foss ridgeline but at 9:30pm I discreetly laid down for some needed rest. I was up and gone at dawn with no one the wiser except now this forum.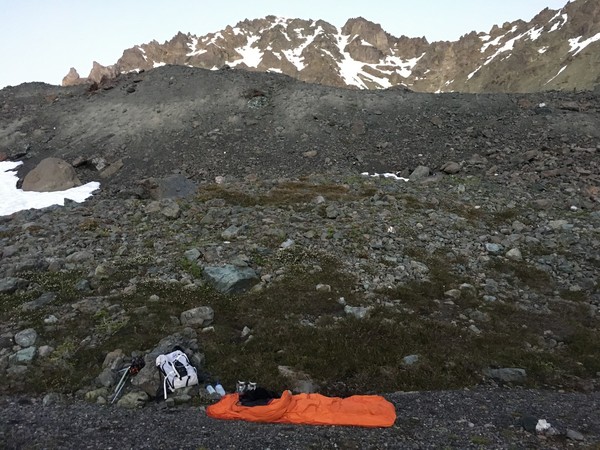 Breakfast on Fricaba, finally getting full views that Saturday clouds obscured. Is it called the Needles because of all the spires or because of all the fractured needle like rocks?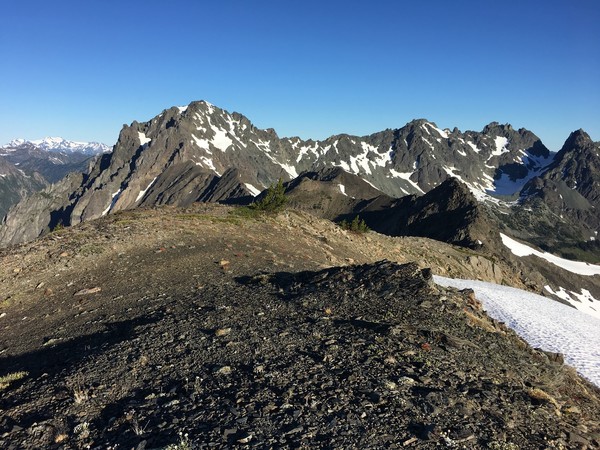 Over to Hal Foss Peak and eventually to the base of Mystery. The cover girl of the OMCG had the complex route finding up the East Face, including some low fifth on iffy rock around an open moat. More snow or careful route finding would have been helpful and could have kept it 3rd class. Views were spectacular.
Deception, Martin, Clark, and others: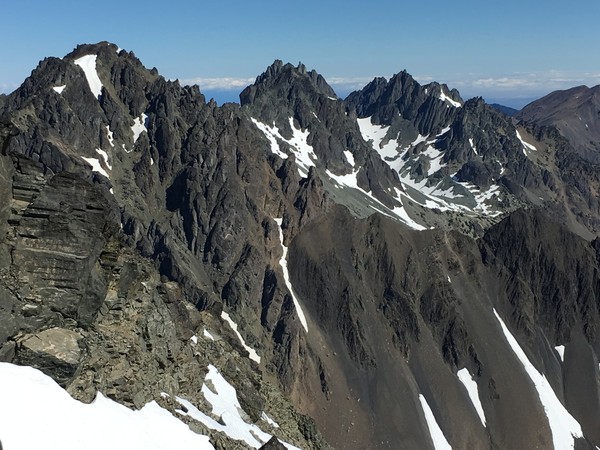 Olympus: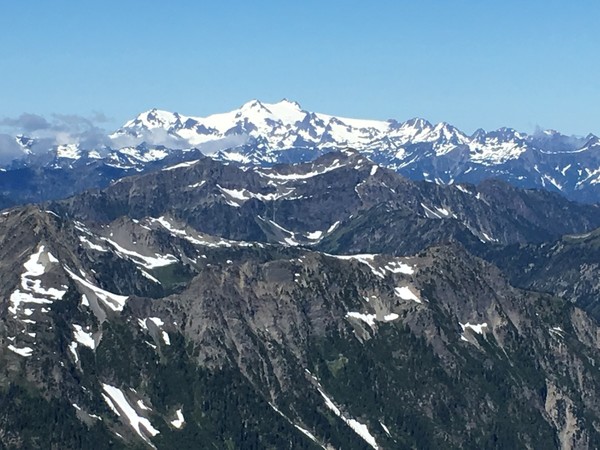 Mt Anderson and West Peak: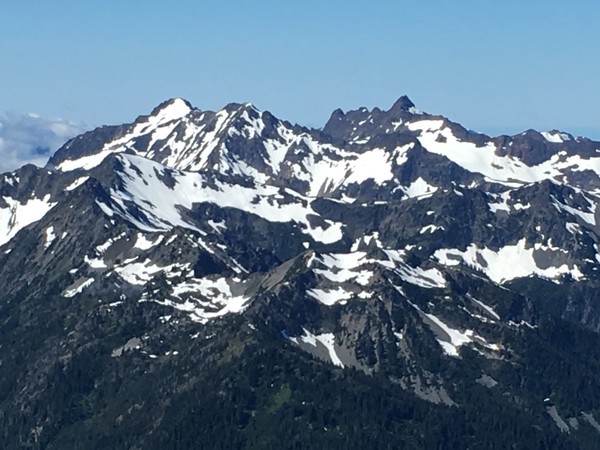 I exited via the lovely and lonely Heather Creek basin. An underrated gem and one the of prettiest places i think I've been. I didn't see any signs of a boot path or climbers waytrail in the basin which exponentially enhanced the beauty.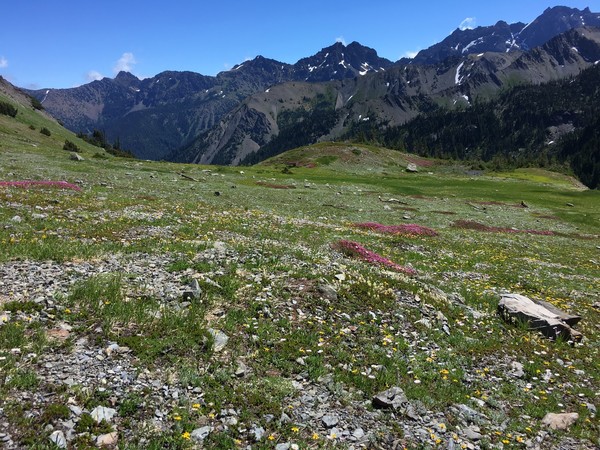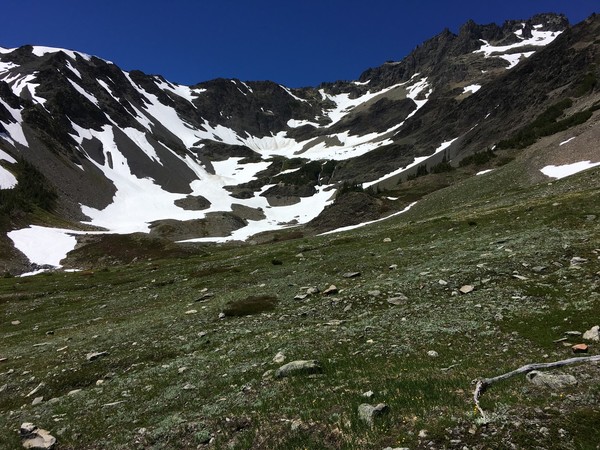 A descending traverse high on the west side of the basin starting ~5600 was critical to avoid a messy schwack in the lower reaches. Eventually I met up with an old trail along the creek and eventually the Dungeness Trail back to my truck, physically exhausted but spiritually refreshed.
Rough sketch of loop: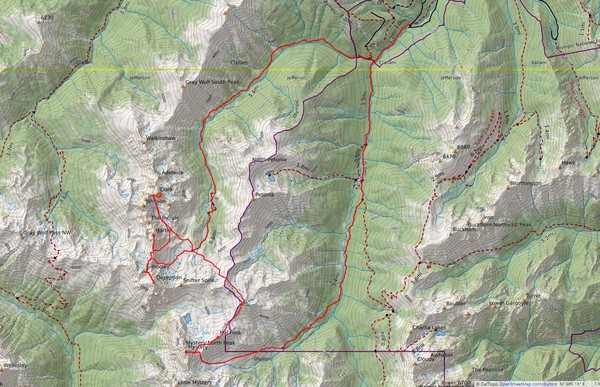 Gear Notes:
Trail runners, mountaineering boots, crampons, axe, HELMET