Trip:
Mt Rainier - Ptarmigan Ridge
Date:
6/21/2015
Trip Report:
Sunday my partner and I climbed Ptarmigan Ridge from White River over two days. Quality route descriptions already exist so this is more of a conditions update than anything as well as some thoughts that I don't recall seeing elsewhere.
First
, the approach from White River is doable in a day (it took us nine hours) but is long for sure.
Second,
the final approach to the bivy sites below the route required some fairly exposed scrambling on junky rock. We had to down climb east on to the snow slopes to pass a spot where we became cliffed out.
Third,
if you are a fairly competent rock climber, there is no need for any rock gear for the rock step. There is a good pin to belay from and a second pin exactly where you want it to be when pulling the couple of moves.
Lastly,
most trip reports gloss over the fact that the technical climbing end at about 12,200' or there abouts. This means 2,000' of slogging to Liberty Cap. We were six hours from the bivy to the summit, half of that time was after the rock step.
Although the photo below does not necessarily do it justice, the route is melting out fast. The traverse will be down to bare rock in a few days given the warm weather and chute connecting the lower half to the upper two variations above it will be very thin very soon as well.
Route overlay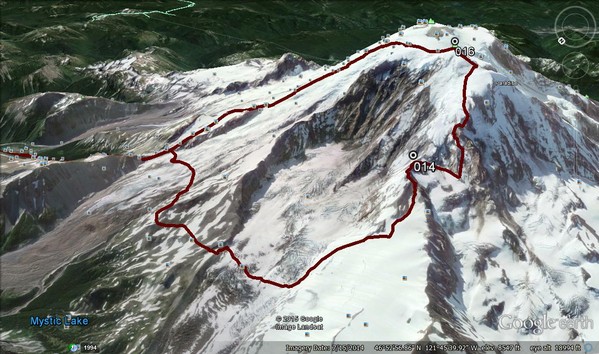 View from bivy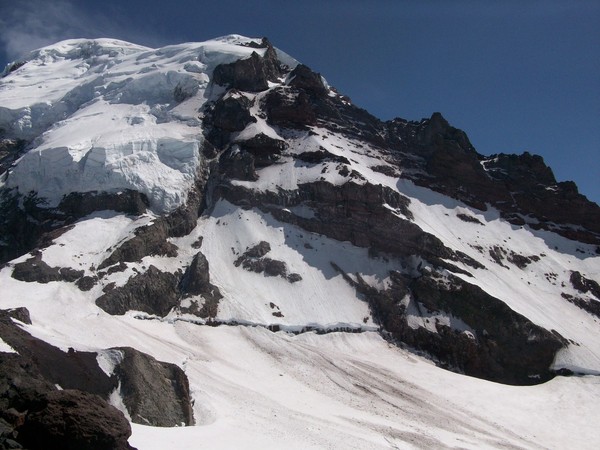 Ice chute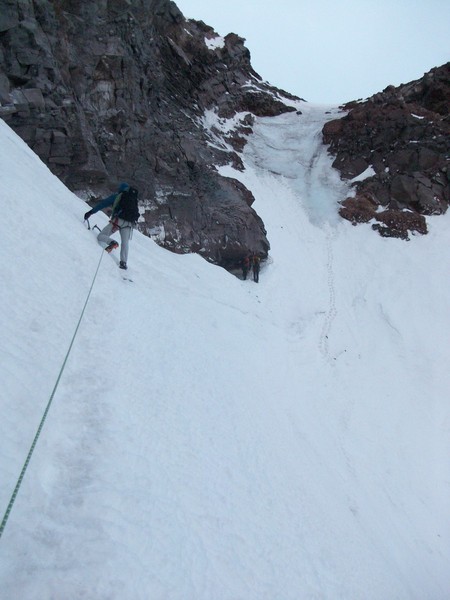 Looking down from the rock step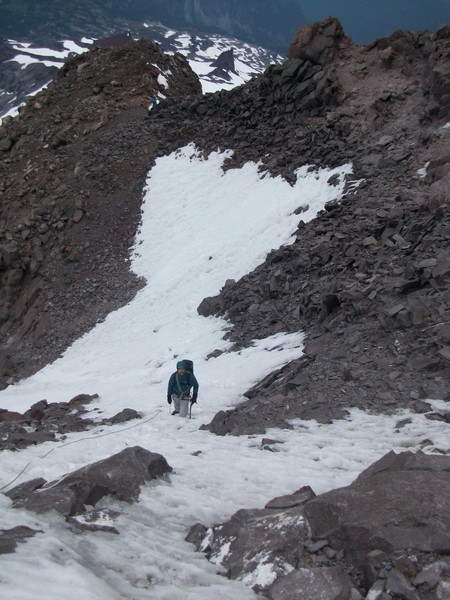 Rock step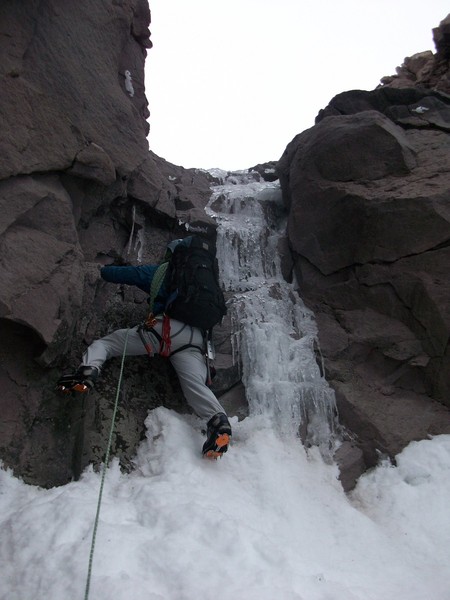 Old growth penitentes below the summit (some knee high)