Trip:
Shuksan - Sulphide Glacier
Date:
5/16/2015
Trip Report:
-Group of three left seattle at 8:00 a.m and hit the trailhead by 10:30, hiking by 10:45. We were the only ones at the trailhead and the ONLY people on the mountain this weekend. Unbelievable. Solitude on Shuksan! Hiked the entire first day in a whiteout.
-Hit camp about 4:00 p.m (5 hours from car). We hit the sack by 6:30 but not before the mountain showed us a glimpse of what was in store for the next morning.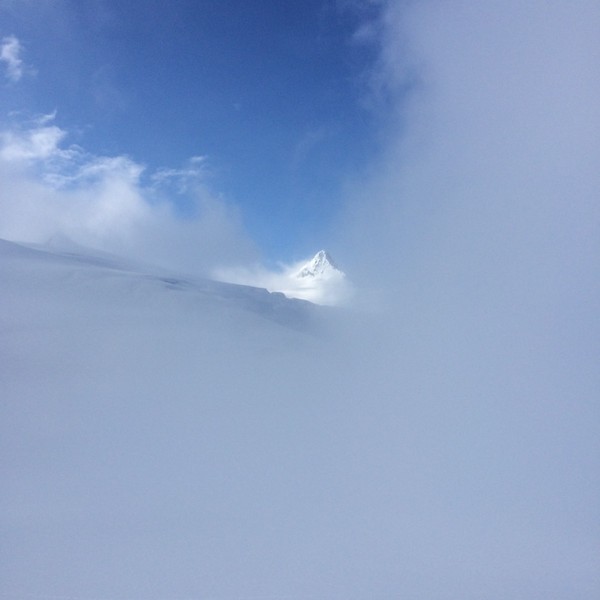 -Started towards the summit by 3:30 the next morning to clear skies. The only clouds where the ones below us and the ones covering up the summit pyramid.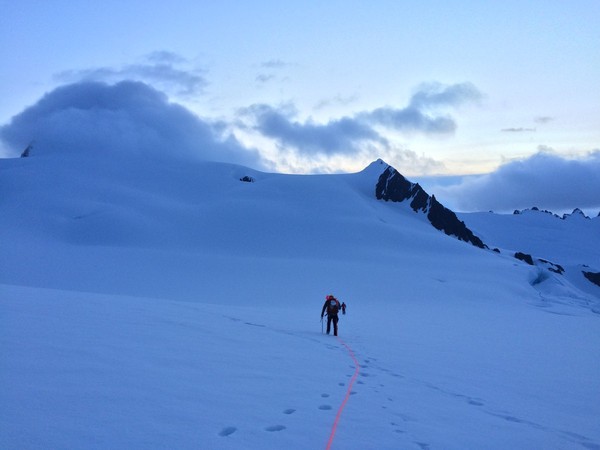 -Our ascent starting at the SE side of the pyramid. We began our ascent there and at about half way up we traversed over to the central gully.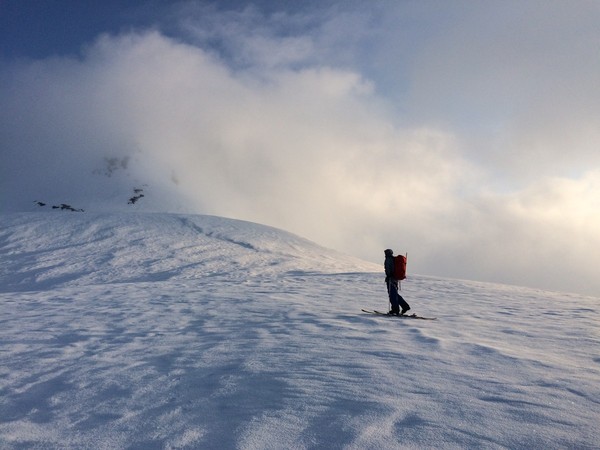 -Almost to the top!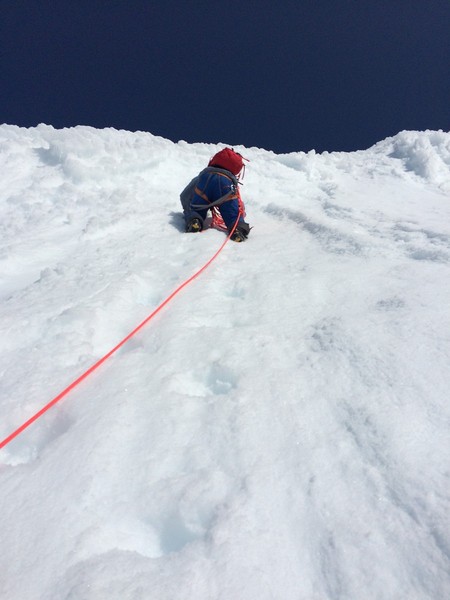 -Summit View!

-Rappel Off Summit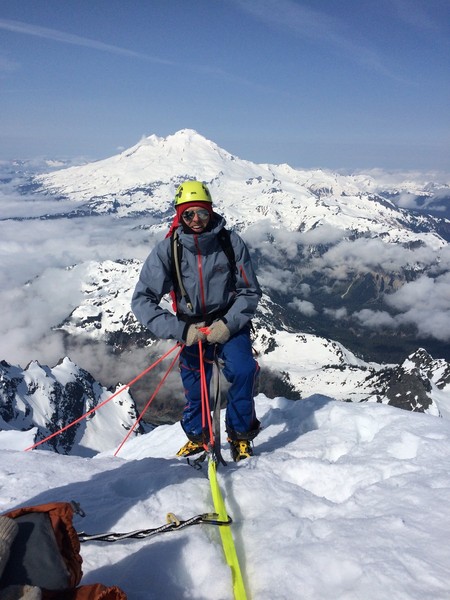 -Down Climbing a Section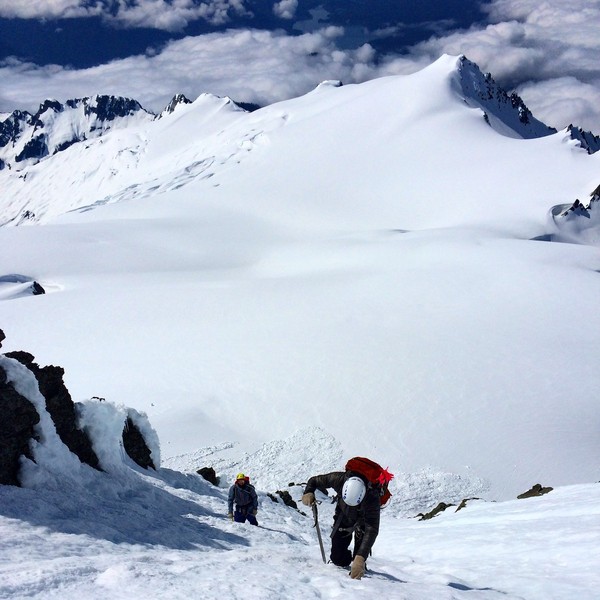 -Looking Back at Our sweet Summit!
Gear Notes:
Standard glacier travel equipment. Carried with us one 50 meter rope so our rappels were short. The down climbing was not bad though.
Approach Notes:
Things to note:
-Snow began around 4500 feet. Once on the first ridge your in snow all the way to the glacier, soft snow at that. Sinking a good 6 inches or so every step on the way in.
-Get an early start on summit day. The snow is soft at 3:00 in the morning and REALLY soft at 12:00 in the afternoon.
-We made the mistake of beginning our ascent on the summit pyramid from the SE Side while traversing over and up. We made a wrong turn for the SE ridge then decided to down climb a bit and traverse over the central gully. Only lost about 20 minutes there not too bad.
-Second mistake was not dawning crampons before our ascent. Snow was soft and we just didn't. The whole pyramid is pretty much covered in snow still and the central gully is all snow. There were several icy sections that made things rather dicey without crampons on. multiple foot holds were made with ice axe. Made it to the top ok however. Put crampons on for descent.
-There was a good anchor on top to clip into and it made a good spot to rappel.
-On the way down we rappelled the first 25 meters. Then downclimbed to another rap station about 25 meters. Did one more 25 meter rappel and downclimbed the rest.
-Nothing to note once at the bottom of the pyramid except for the super soft snow and blazing sun. Weather turned out to be phenomenal this weekend which was a nice surprise as the forecast was not great. Again we had the whole mountain to ourselves a rare treat I am guessing.