Trip:
TR: Mt Stuart - Cascadian Coulior from Sherpa Basin
Date:
6/25/2011
Trip Report:
Very good conditions on the Cascadian Couloir last weekend…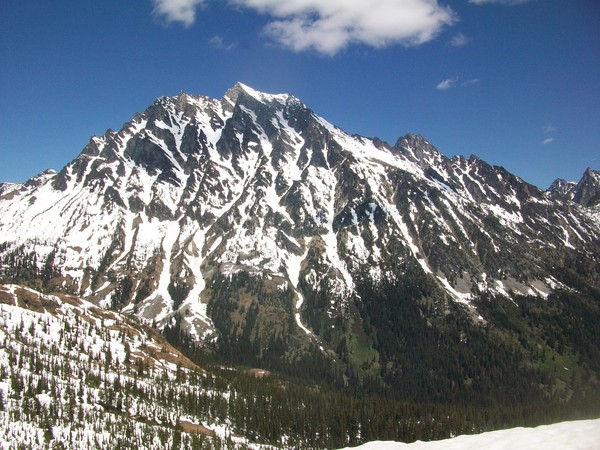 From Esmeralda basin we headed over Longs pass and dropped to Ingalls creek; keeping left of the stream coming down from Longs pass. We crossed the Ingalls creek at an decent location 100 yards up from where the stream from Longs pass intersected. We picked up the trail about 100 yards from the creek.
Heading east of the trail we passed the Cascadian couloir, and headed up a thin boot path at the Beverly Turnpike Trail junction.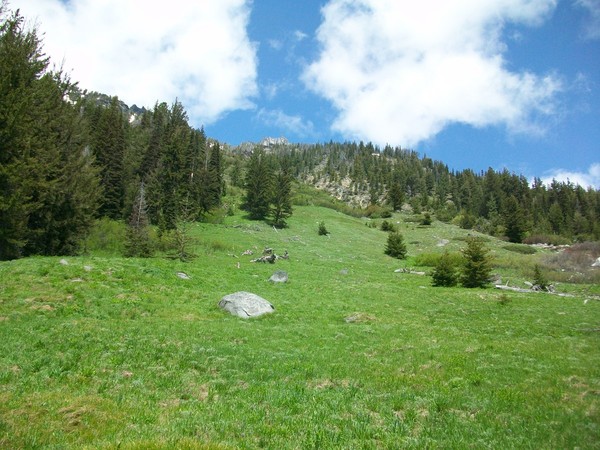 The boot path petered out fairly quickly and we headed east to cross a stream just below a waterfall, and climbed onto a broad ridge. We climbed the ridge until about 5900 ft then traversed east into Sherpa basin, camping at 6300 ft.
From camp we climbed easy snow slopes into the upper Sherpa basin to table rock at about 7000-7100 ft(possible camp site in early season or for a small party to bivy on the rock), where we climbed the ~45' left hand broad couloir to a pass. If icy, Some might want to place pickets or having experienced person set a hand line on the steeper part(this is steeper than anything on the regular Cascadian Couloir route).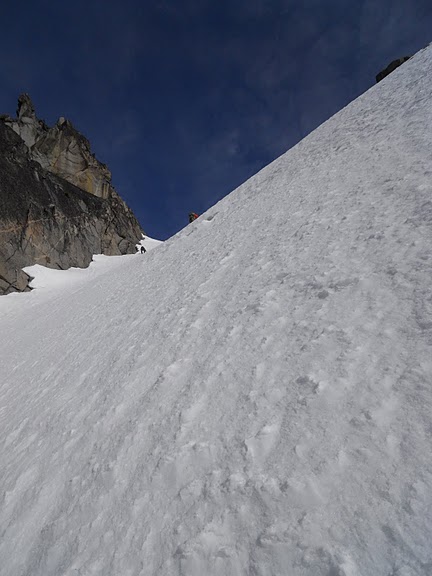 From the pass it is an easy traverse to the main Cascadian Couloir route, which leads up to the false summit. In early season, going to the top of the false summit is much easier then traversing a couple hundred feet below it, on the way there we traversed below the false summit following a cairn on the ridge, and needed to belay a short section. On the return we traversed directly to the false summit and that was much easier. We traversed to the final 200ft steep section below the summit and climbed the final bit which wasn't as steep as it looks from the false summit. On the return we down climbed the steep top section and traversed to the false summit where the snow was soft enough to plunge step.
We returned our path on the way out, but crossed at a better log crossing ¼ mile further up the valley, that met up with a trail.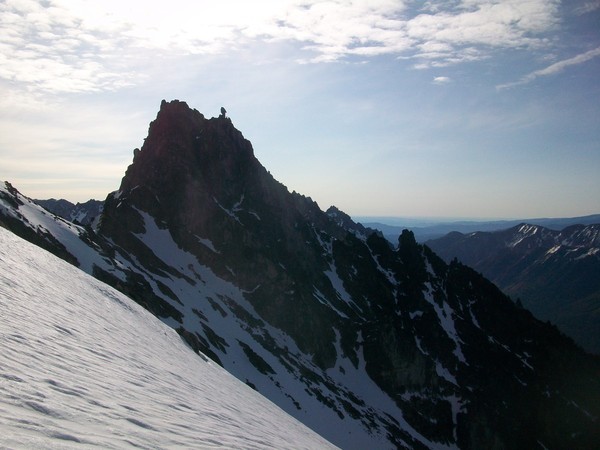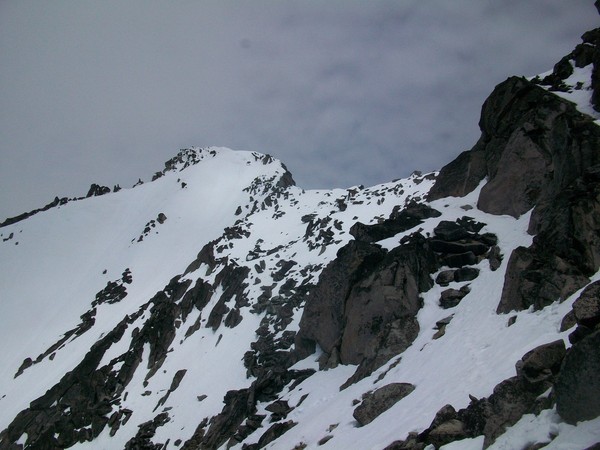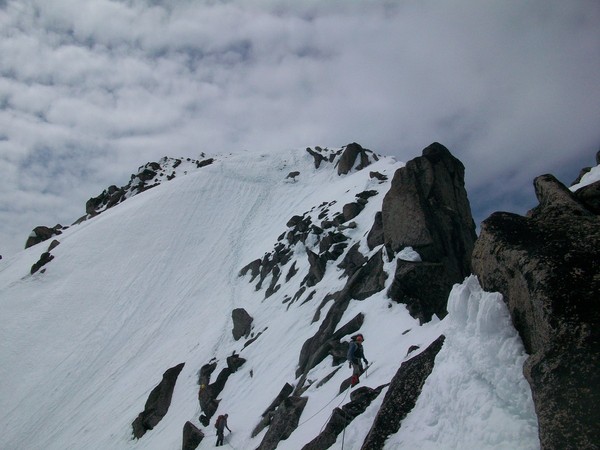 Gear Notes:
Rope, pickets, a couple peices of pro(not needed if you don't traverse below the false summit)
Approach Notes:
See above