Jason Hummel
7pm- January 5, 2011 - Skagit Valley College
Nelson Hall, N-121
"Backcountry Photography In the Cascade Mountains and Beyond
"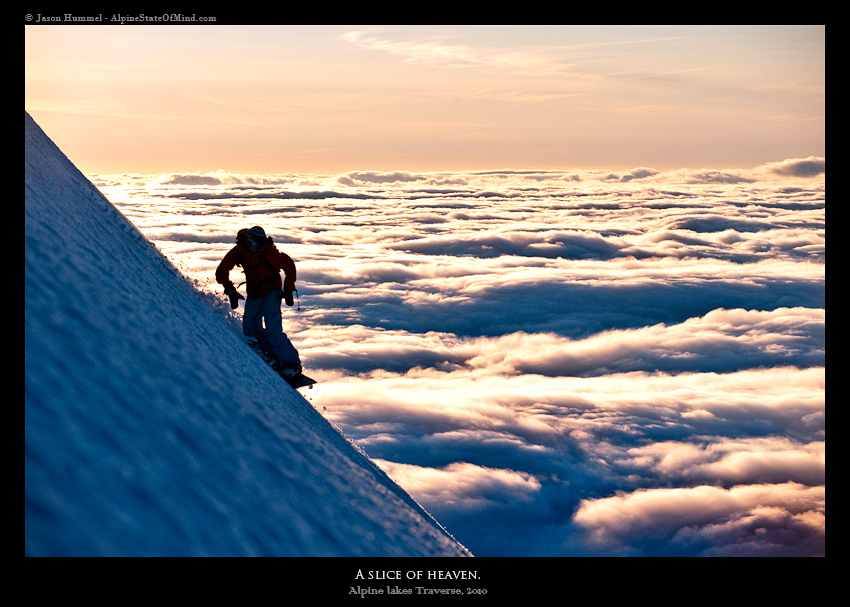 Please join us at the monthly meeting of the Skagit Alpine Club as Jason Hummel showcases his images from the past year. A far-ranging show, it will include photographs of the North Cascades, Alpine Lakes Wilderness, Bailey Range, Olympic Coast, California, and Peru. Along the way he will share stories of a life spent in the mountains beginning with an early introduction by his outdoor family. He's agreed to come back to civilization to speak to the Skagit Alpine Club for one night and we're excited to see what he has in store for us.
We will be meeting in Nelson Hall - N-121. Jason will go on after our regular business meeting, which starts at 7pm. Here is a link to a campus map:
www.skagit.edu/images/color_mvCampus.pdf.
We hope to see you there!