Trip:
Mount Goddard - Starr's Route
Date:
6/30/2007
Trip Report:
Located deep inside Kings Canyon National Park and the highest summit west of the Sierra crest in the region, Mount Goddard's prominence and location afford a unique view. The climb took 15:15, starting at 4 am, summiting at 10:55 am, and finishing at 7:15 pm (yes, the return trip took longer). My route through Lamarck col and Darwin Canyon entailed around 10,000 feet of elevation gain, three major uphill climbs, and well over 30 miles of ground to cover. Plus, the route took me up the spectacular Evolution Basin, one of the most famous sections of the John Muir Trail. I brought an ice axe and didn't need it, but it was good to have for training purposes.
Mount Darwin and Mount Mendel from below Lamarck col.
I set out from North Lake at 4 am and made good time to Lamarck col, arriving at 6 am. From the col, I descended down into Darwin Canyon, then Darwin Bench, and then around the corner to the gorgeous Evolution Basin.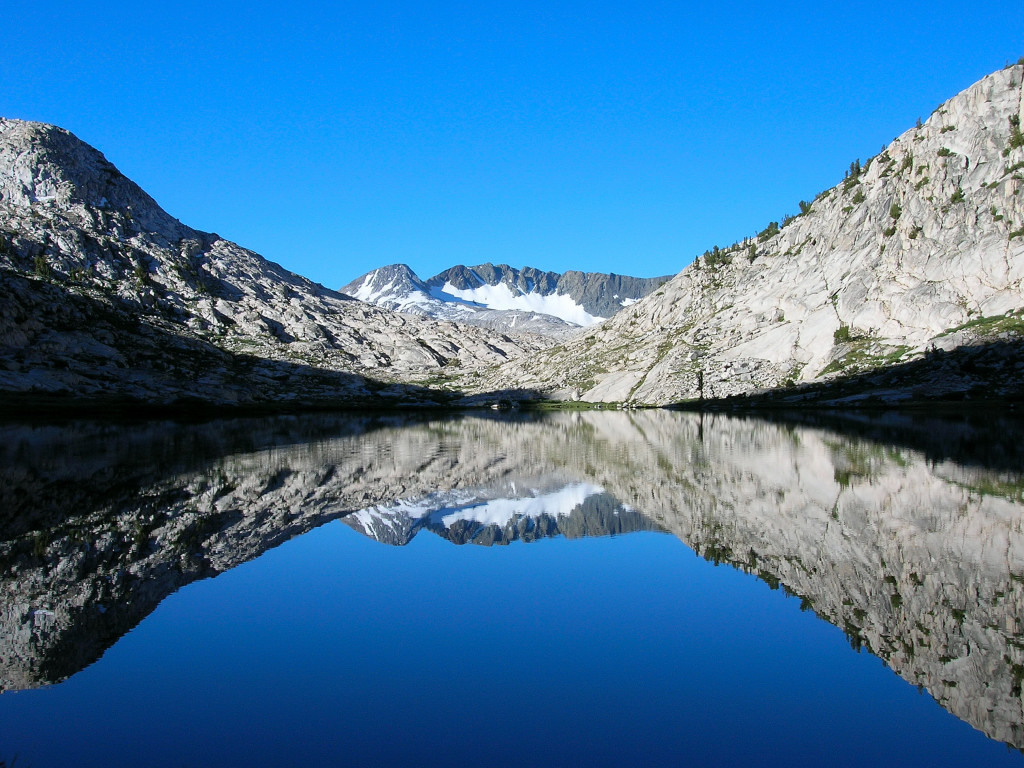 Evolution Lake.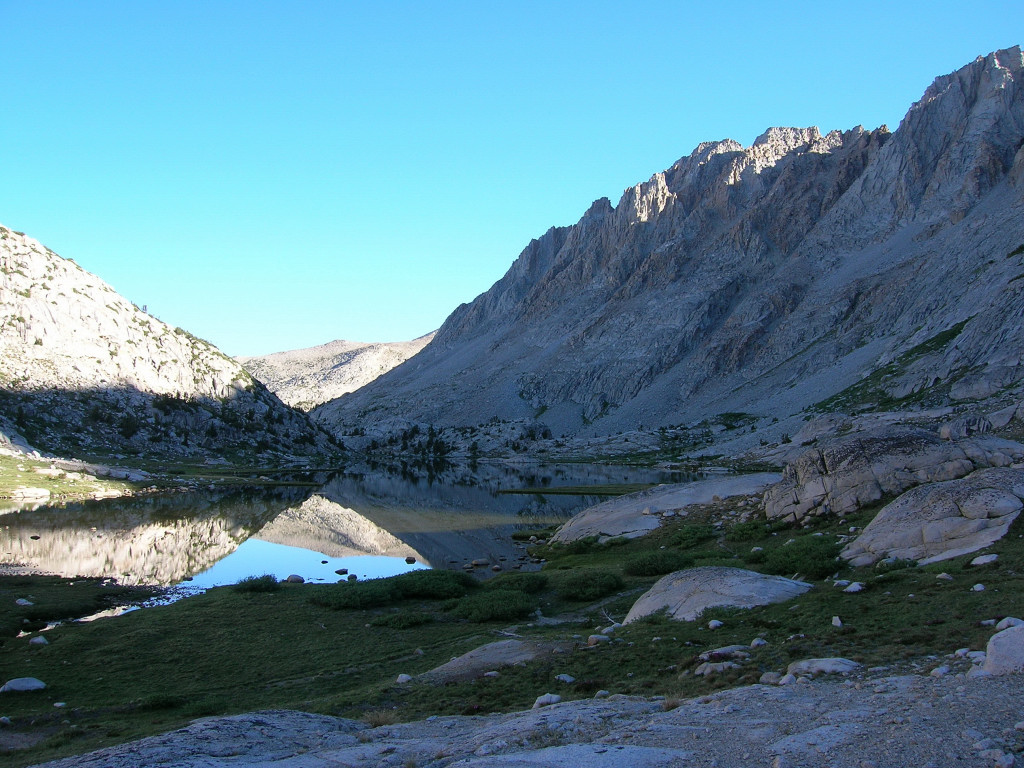 Mount Huxley rises above a tarn in Evolution Basin.
The walk up Evolution Basin went smoothly and I was soon at the pass above Wanda Lake.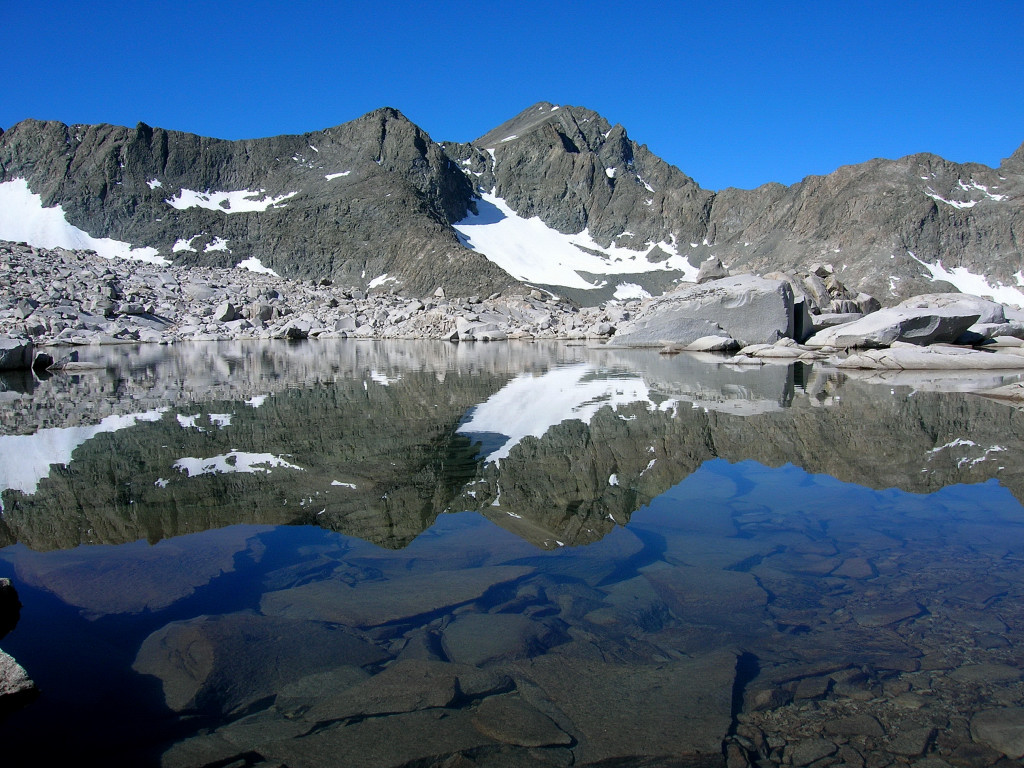 Mount Goddard reflecting in tarn at pass above Wanda Lake.
A talus descent brought me to the base of Starr's Route on Mount Goddard. The third class rock was pretty fun and I was soon atop Goddard ridge with a long talus slope ahead that was a bit tedious.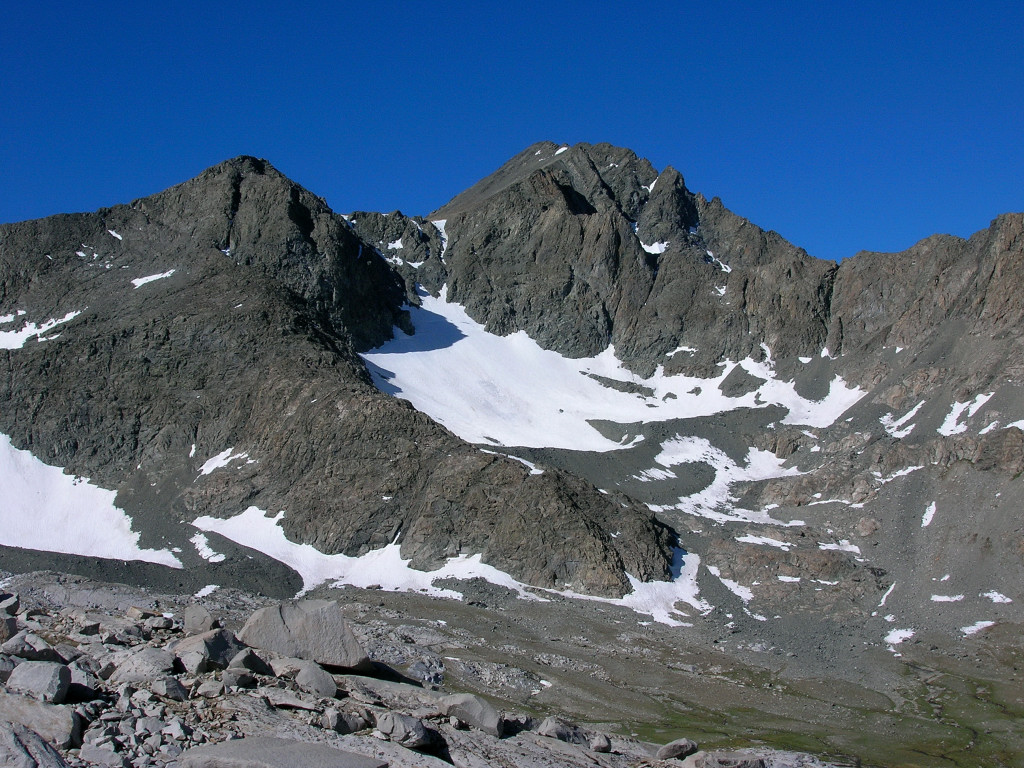 The prominent ridge is the route I took - "Starr's Route".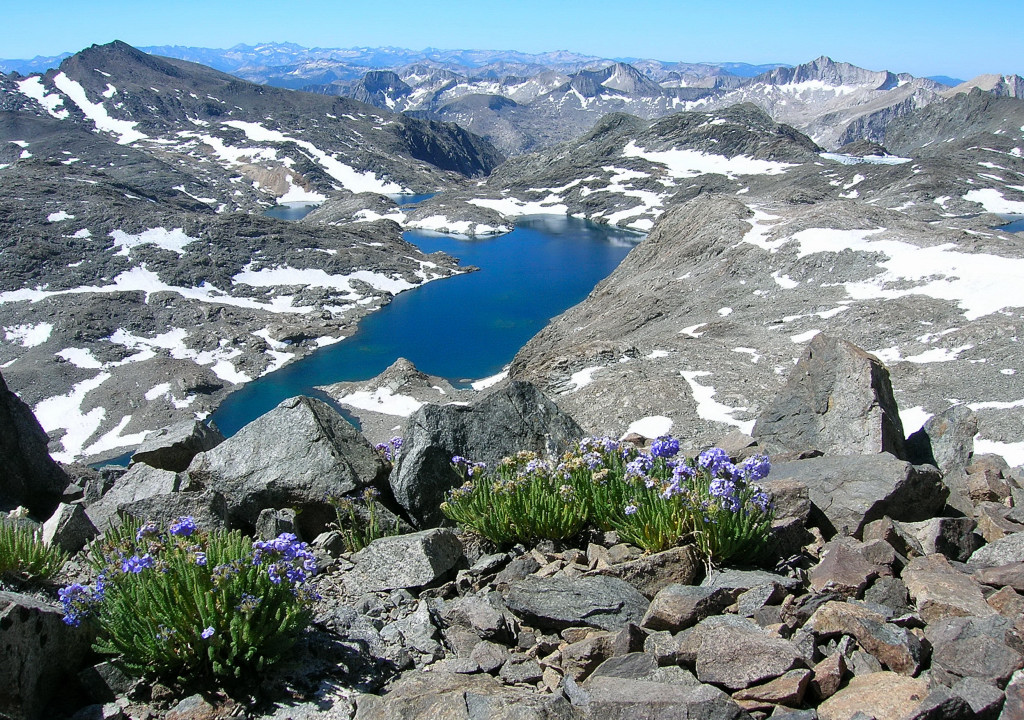 View South from ridge leading to Goddard's summit.
I reached the summit at 10:55 am, 6 hours and 55 minutes after starting. I rested on the summit and took photos for 45 minutes and then began the descent.
View South, including the Palisades to the left.
View to Davis Lake, Wanda Lake, and Evolution Basin.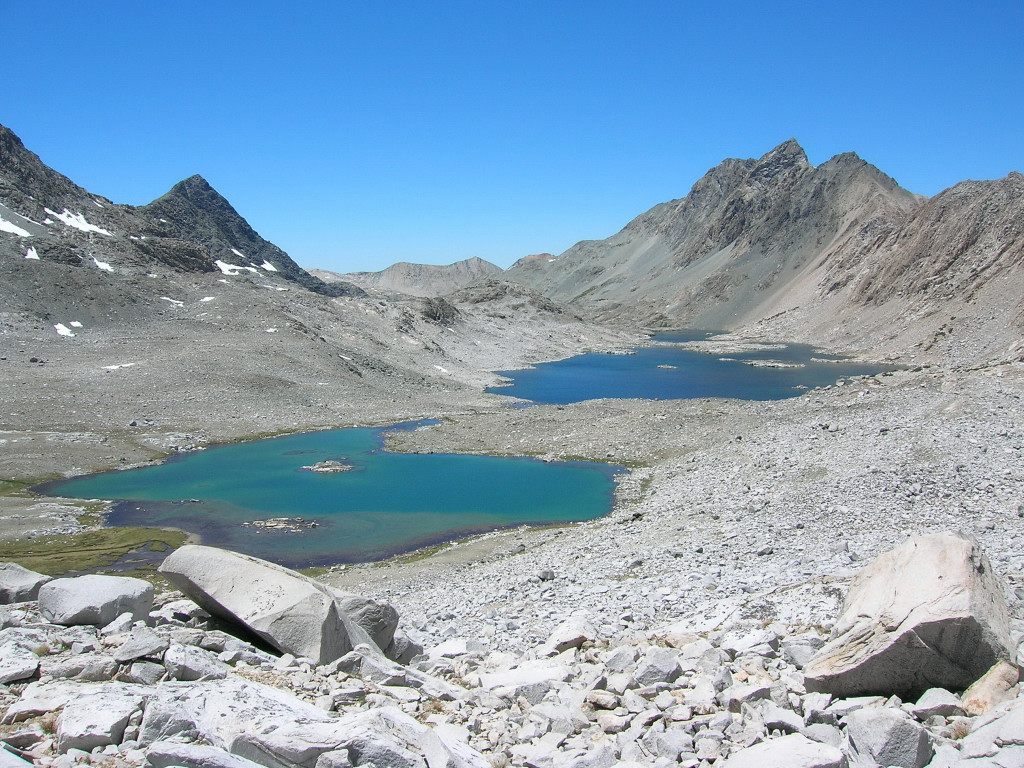 Davis Lake and Mount McGee.
The walk back down through Evolution Basin was nice and I was still making decent time.
Wanda Lake in upper Evolution Basin.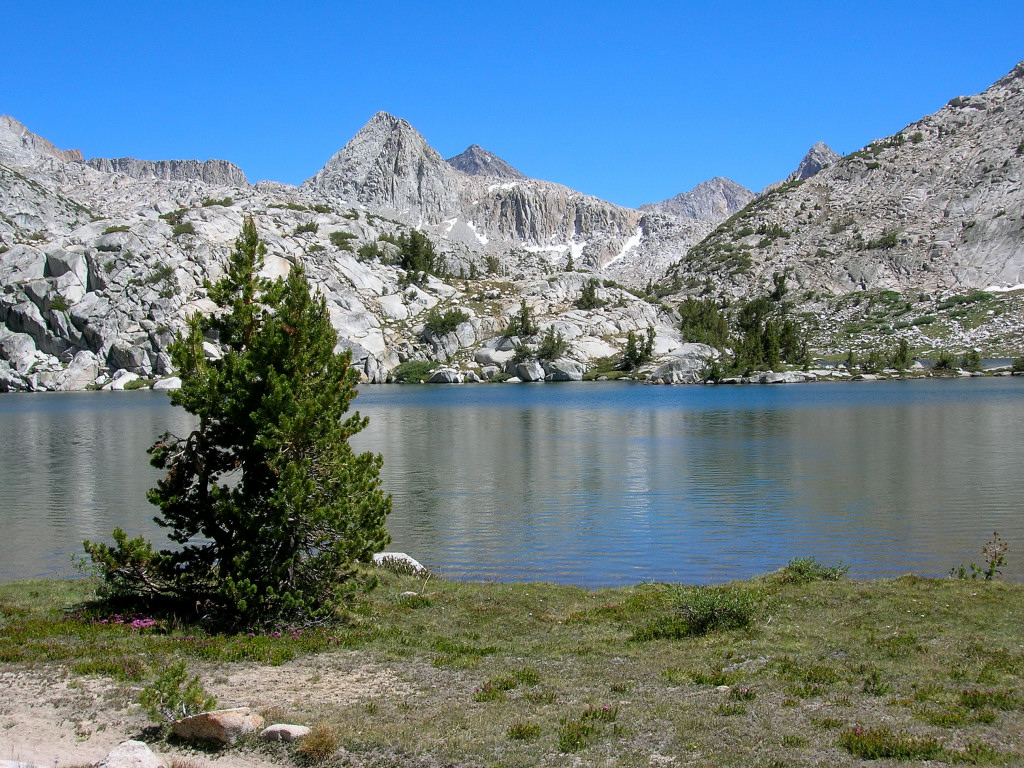 Evolution Lake view.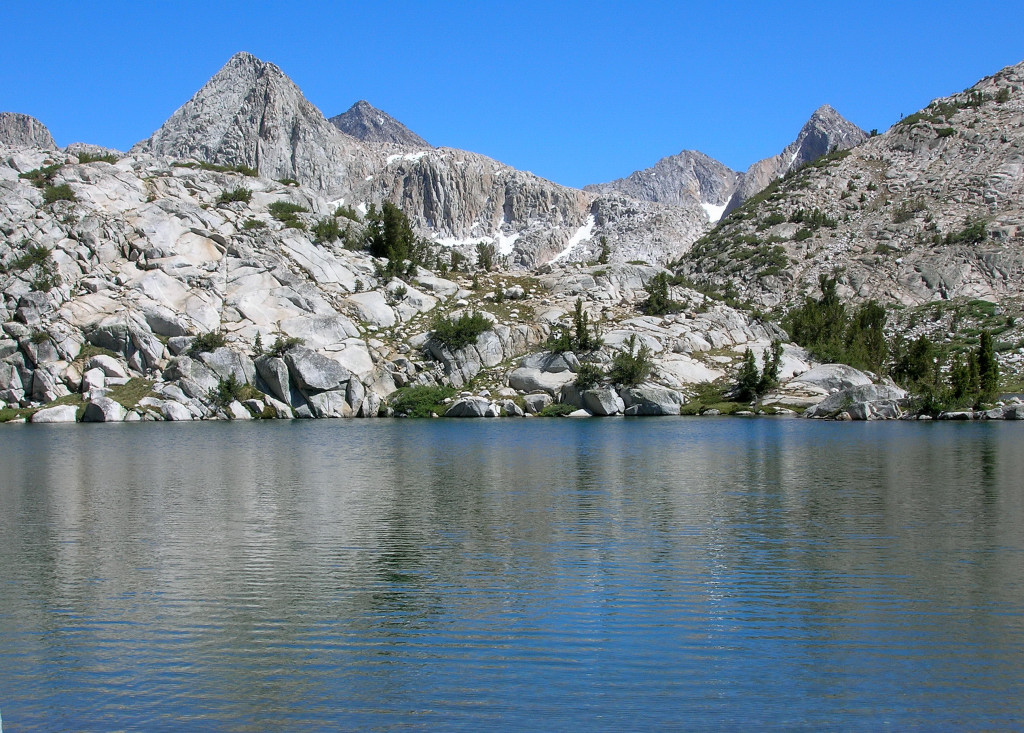 I was feeling good until I had to change gears for the third and final uphill climb through Darwin Canyon and up to Lamarck col, which is a little difficult to spot from the slopes below.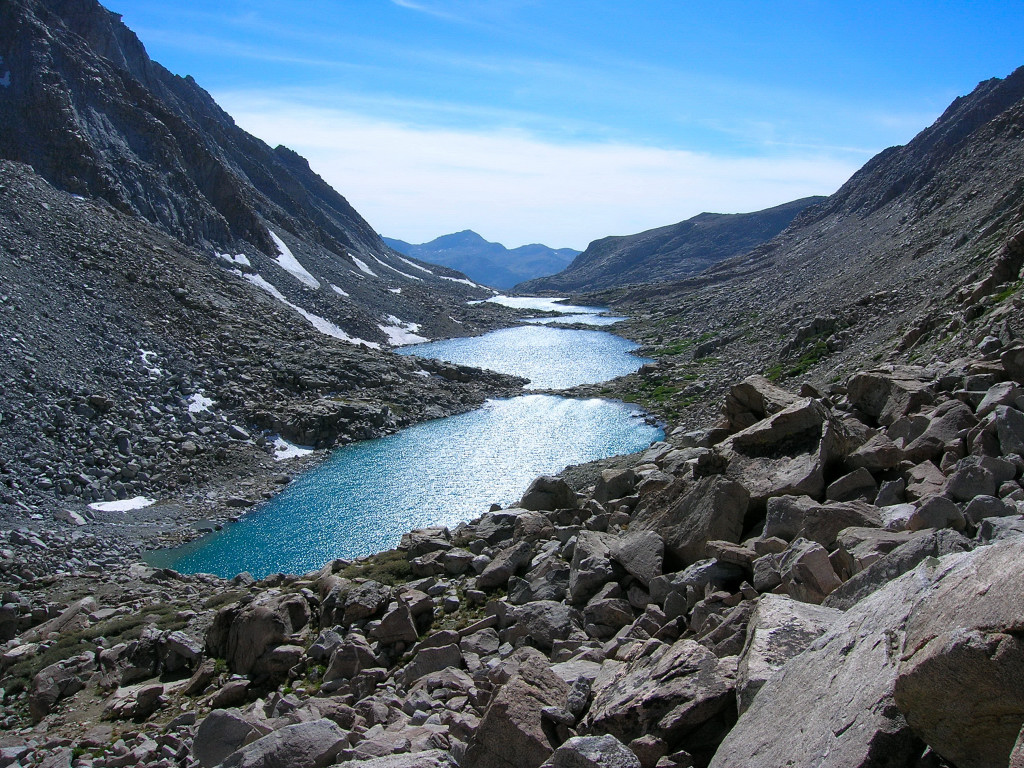 Looking back down the perfect U-shaped Darwin Canyon.
The North Face of Mount Darwin on the way up to Lamarck col.
The final ascent of the day to Lamarck col was tiresome but fortunately, the rest of the way from the col was downhill and I arrived at North Lake at 7:15 pm, 15 hours and 15 minutes after beginning.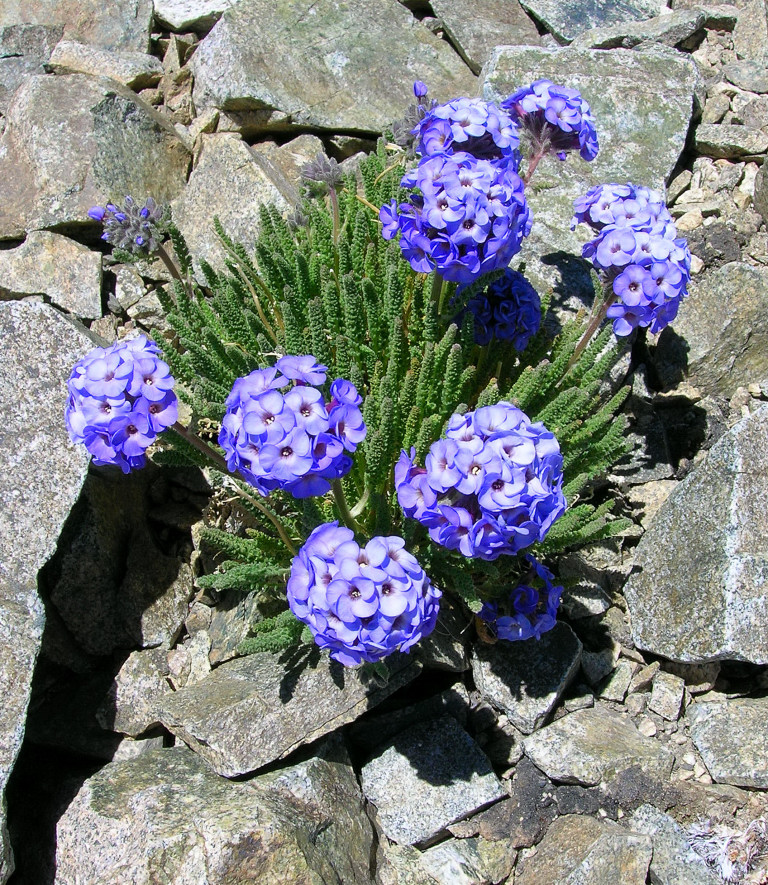 Gear Notes:
No axe needed.
Approach Notes:
In good shape.