Trip:
Bonanza Peak - Mary Green Glacier
Date:
9/16/2017
Trip Report:
Bonanza Peak was the route du jour this past July after being relatively closed off for a couple years. Four trip reports were even posted on this site! I had plans to climb it then but they fell through and I didn't think much of it afterwards due to rumors of problematic late season glacier and moat crossings. But last week Wojtek thought the area would be good for high buck hunting so we decided to multi-sport the weekend and give the route a shot. It went, and rather easily.
Multi-modal transportation on Friday: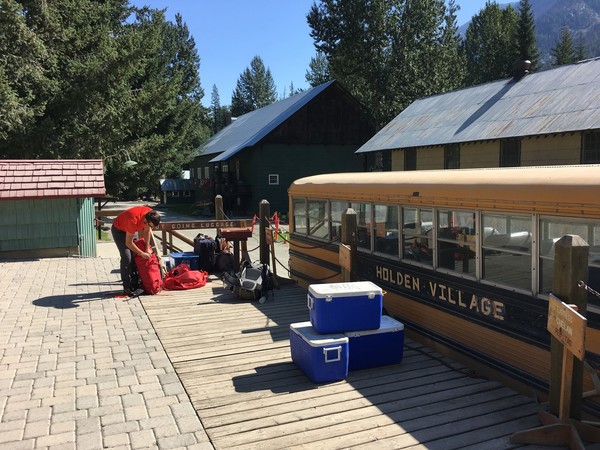 View of the peak from camp at Holden Lake:
Saturday we schwacked a bit around the east end of the lake before eventually picking up the climbers trail up to Holden Pass and eventually to the waterfall slabs. Bonus of late season climbing was the slabs were relatively dry and completely trivial. We went up the north side of the glacier to get above the bulk of the crevasses. The bergshrund midway up the snow thumb was easily crossed on the left side and at the top of the thumb we were able to step across a cavernous moat onto 3rd class rock where we rested and had lunch before the scramble to the summit.
Waterfall slabs: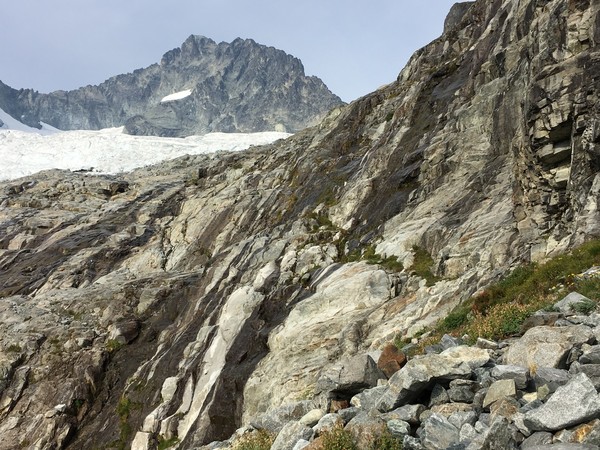 Snow thumb: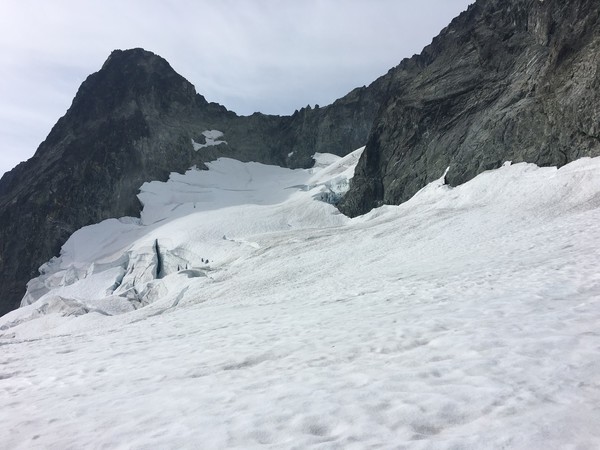 Start of scramble with Holden Lake far below: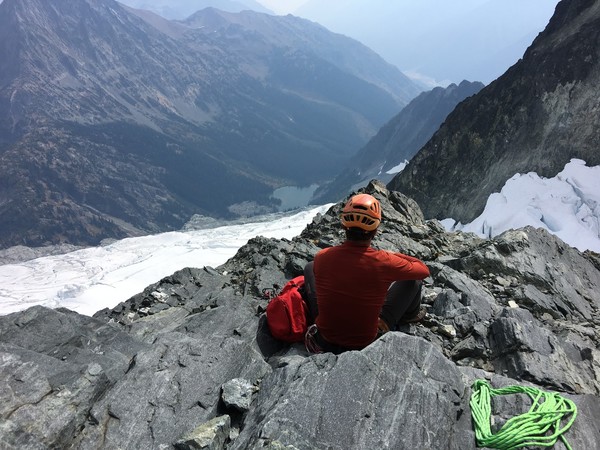 Smokey summit views: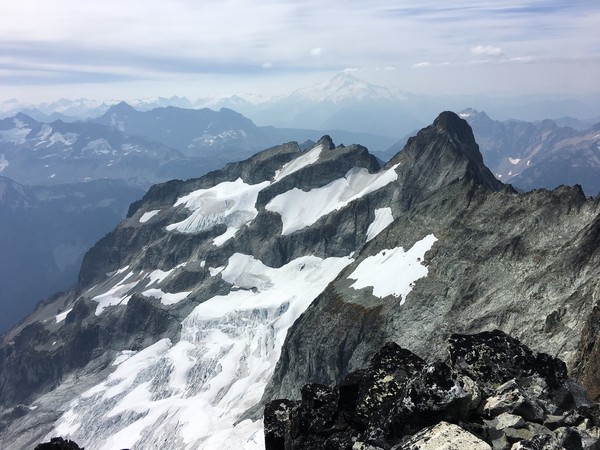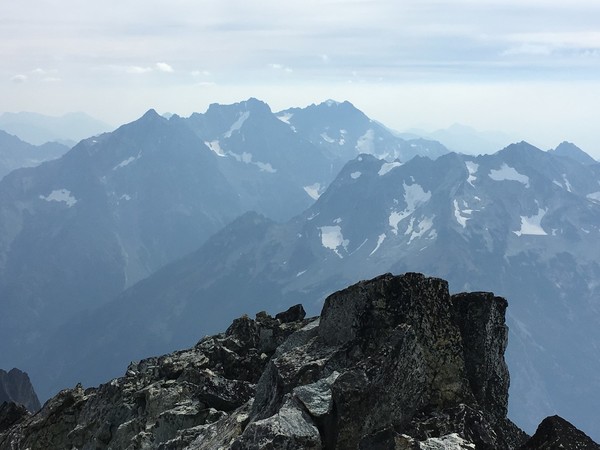 Parting shot of Bonanza on the descent: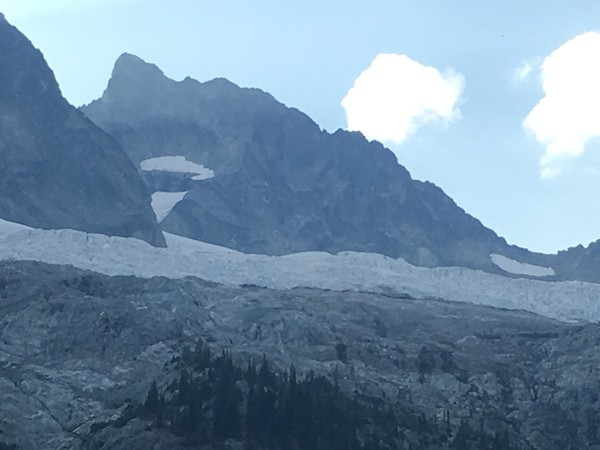 Sunday we got up early and moseyed back down towards Holden hoping to finish off the trip with a bang, but no luck on that front.
Wojtek talks to the locals, asking where their boyfriends are at: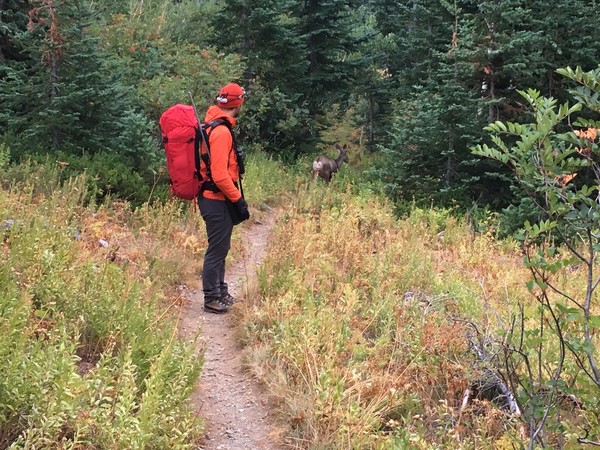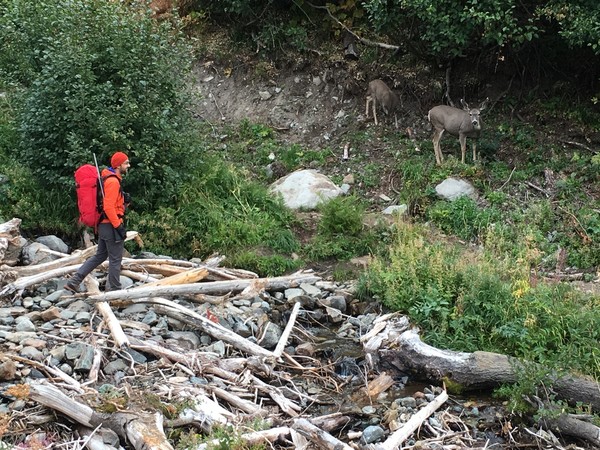 Snow over the last couple days has probably complicated climbing it for the rest of this year, but for future reference it is certainly doable in late season.
Gear Notes:
We carried a small rack for potential moat difficulties but never needed it.
Approach Notes:
Watch out for the hunters!