Good morning!!!
Pretty stoked on the corn we are getting in Central Oregon and my son and I are on it.
Not much out there that I could find in regards to a decent BC ski set up. But I'll post what I've got gear wise for those who are in similar position.
Volkl Gotama Jr. Skis. 85mm under foot
Tylolia bindings that work for both youth and adult cleat
Old skins
Alpine Trekkers
Old beacon that basically is good for transmitting only.
I started out looking into a used pair of Dynafit or Fritschi Freeride. Two issues for us was the DIN didn't go low enough and the boot cleat was for adult boots only. Getting my son into a pair of adult boots wasn't gonna work either.
The Alpine Trekkers had to be pulled apart and the rails cut down to fit the boot but could be adjusted to fit the binding without modification.
We have been able to ski some of our local "greatest hits" and basically get one run per day. The skinning takes around 2-2.5x longer than a day with friends. Honestly it is awesome to slow down and enjoy the sun.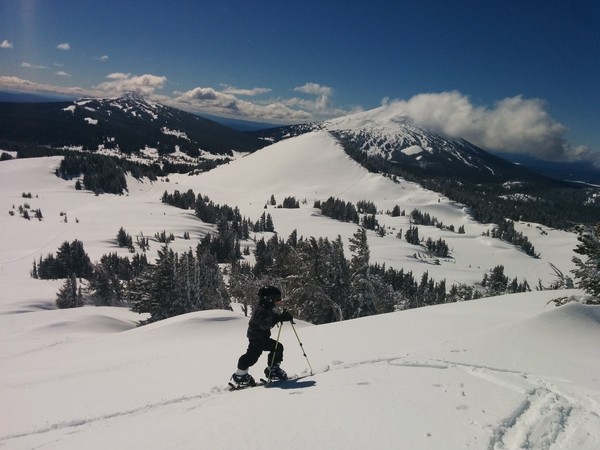 [