Kevin Thurner's North Cascades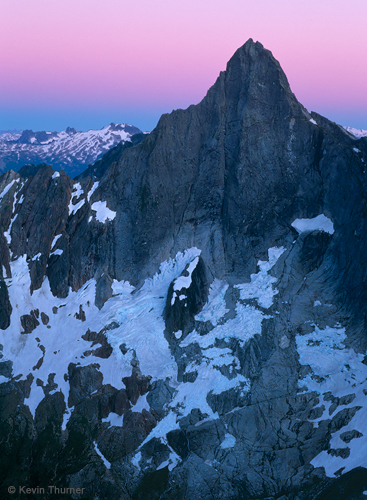 The Skagit Alpine Club will host an evening presentation by local mountain photographer Kevin Thurner on Wednesday April 6th. The show will take place at Skagit Valley College, Roberts Hall (T-31 on this map:
http://www.skagit.edu/images/color_mvCampus.pdf
) and will begin at approximately 7:30pm after the monthly business meeting (7pm).
Kevin has been making high resolution images of the North Cascades for more than 20 years. Often sleeping upon summits and high ridgelines for the sunset and sunrise views they afford, his photographs offer a stirring perspective and a clear affection for the fine mountains many of us call home.
"Photography has been very important for me and often very intertwined with the adventures I've pursued. We all have creative impulses that need expression and this has been a part of my own personal answer."
For this show, Kevin will be sharing a selection of his favorite images taken in the North Cascades. Please join us for what is sure to be an inspiring evening. Don't miss it!!
For more on Kevin's photographs, please visit the following links:
Kevin's website:
www.kevinthurner.com
Northwest Mountaineering Journal article:
www.mountaineers.org/nwmj/10/101_Bivouacs.html
Interview of Kevin by noted Colorado based photographer Jack Brauer:
www.mountainphotographer.com/interview-with-kevin-thurner/