Trip:
mt washington - rte 2 to surprise
Date:
3/6/2010
Trip Report:
Saturday was great, hope you got out. I almost made it up Mt Wa. I was curious where my wife and I got lost in the fog looking for the SE butt last fall so headed up that way (drove to reg carpark no prob) and headed up the rte 2-3 trail. Hit soft snow a little under 4k as I was crossing to the W side of the butt. It was easy to see where we should have gone with unlimited visibility.
Not sure I wanted to solo somewhat snowy 5.7 I continued groveling up the basin east of A peak staying close to the ridge. Lots of big avalanche track from friday, almost all the top layers on everything steep had released so I just cruised up the mostly firm avy path to the head of the basin. It was about 10 by now and it was warm so I decided to regain the SE ridge via a half shaded coulier. I'm pretty sure now it was surprise coulier and a nasty little surprise it was!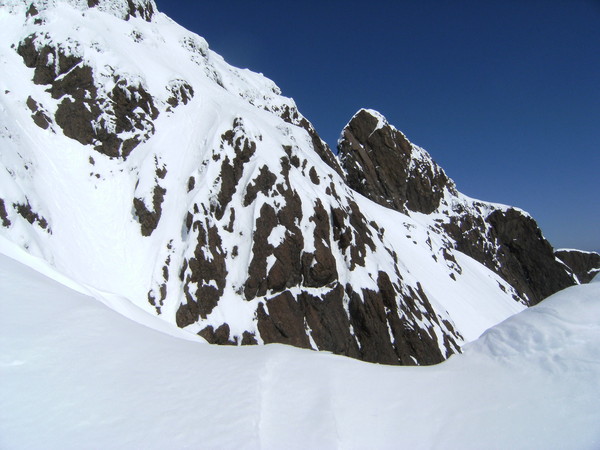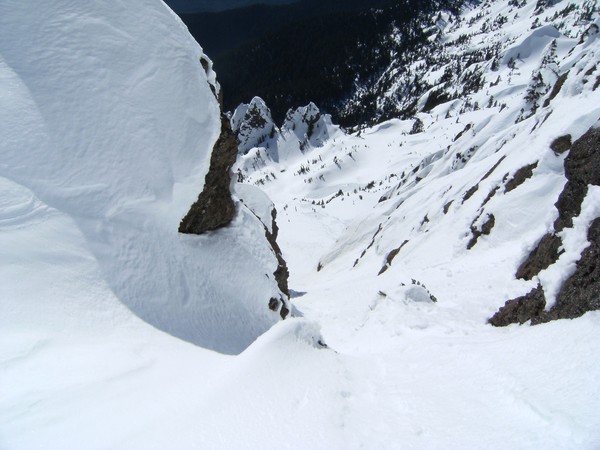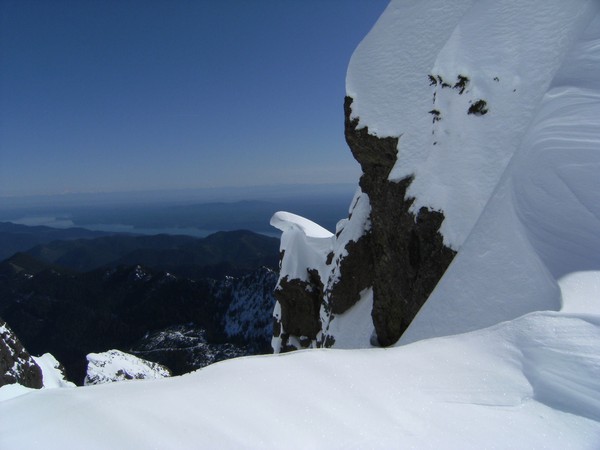 Great views of the E ridge and a 75 degree snowslope/cornice? to ascend to hopefully safer ground. Fortunately there was a crust underneath that I could chop holes in and pretty good snow under that. A short while later I was looking across the saddle at the summit and I decided to bail.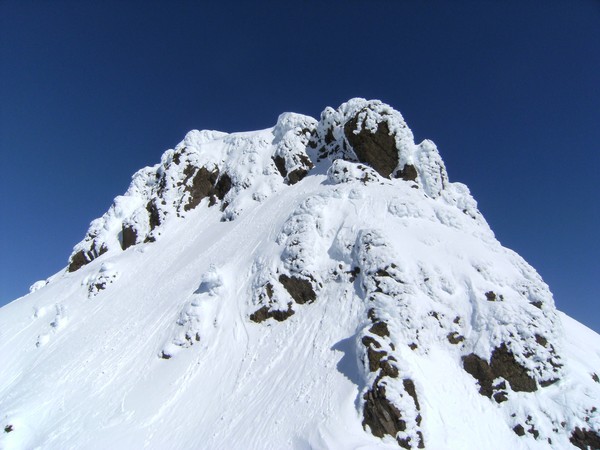 I had planned on going down rte 1 and the guys I saw heading up it from the carpark were not to be seen.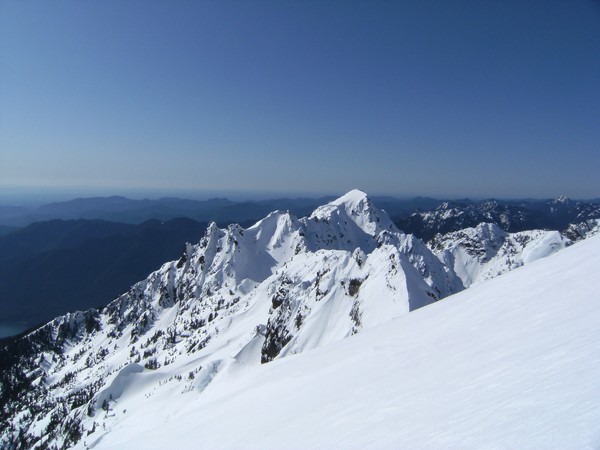 I briefly contemplated traversing the shady side to Ellinor but decided to give 1 a go and see how soft it was. The dicey part was getting swept every couple minutes with small stuff coming off the rocks above so once again I jumped in the track and went for it. Halfway down I turned and plunge stepped the rest of the way to the big bench. It was much easier than when snowless for sure, all that nasty scree buried under the snow. Finally saw another human in the snowy gully thats normally full of slide alder ( I think you can avoid this part) and it was soft and warm but not too bad going down. Once in the trees the snow firmed up and it was easy going to the meadow. Shortly after that the snow went away and the pons came off. What a great day!
Gear Notes:
axe, pons, sunscreen
Approach Notes:
Drove to carpark