Trip:
Eldorado Peak - East Ridge
Date:
6/28/2009
Trip Report:
My friend Brennan and I climbed Eldorado on Sunday, so here's a quick report for the kids so's you can see the conditions in the neighborhood.
The weatherman (weatherperson?) was right on the money this time: light rain on Sunday morning, then clearing. Here we are in Torment Basin, complete with T-shirt drying on rock while weather clears.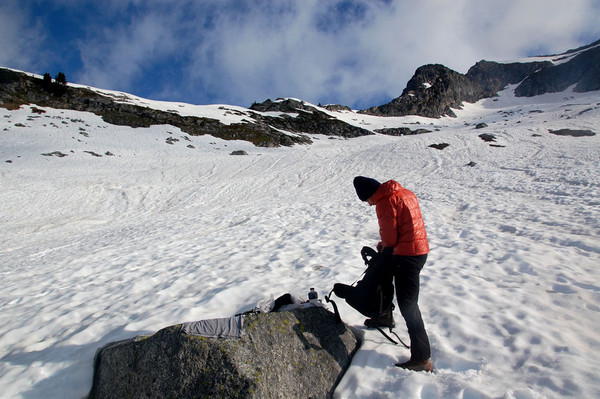 The trail is melted out between Torment and Roush Basins, although we didn't see it until the way back. Here's our Inspiration Glacier sunscreen break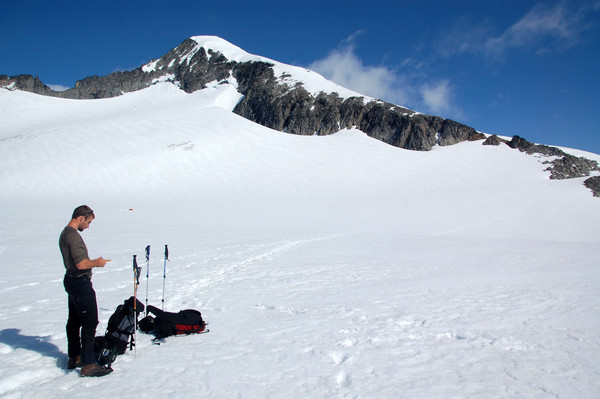 Climbers on the East Ridge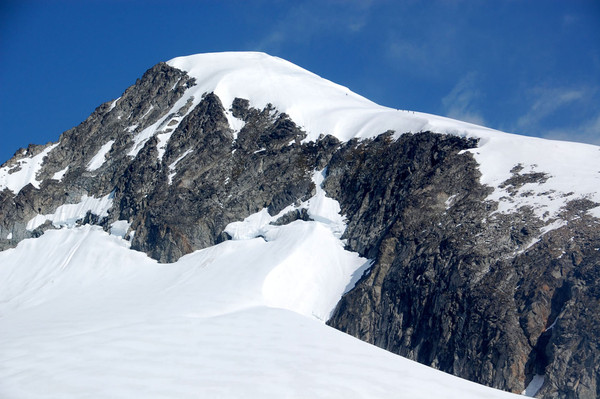 Party of 9 busy not breaking any land speed records on the East Ridge. These were the only open crevasses on the entire route.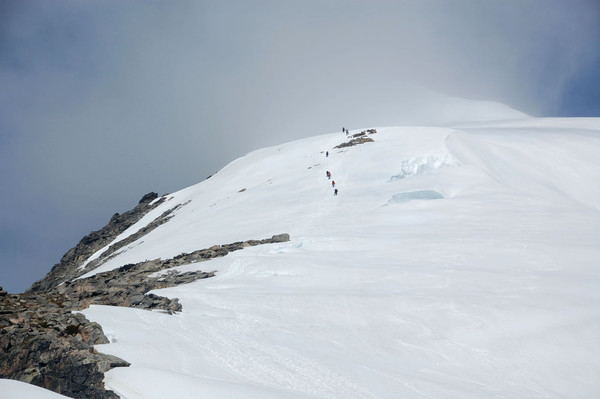 Brennan approaching the summit, with the Torment-Forbidden traverse taunting us in the background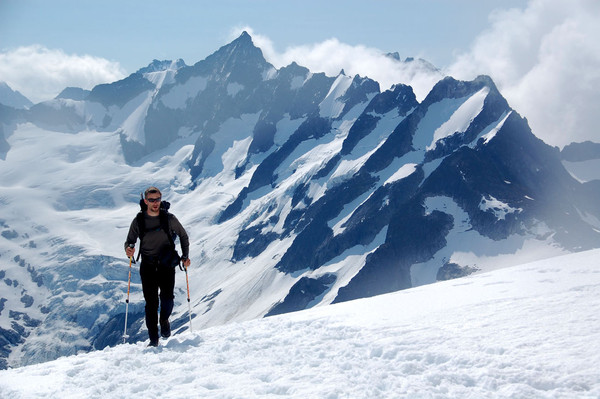 Moraine Lake, Buckner, etc. from Eldorado's summit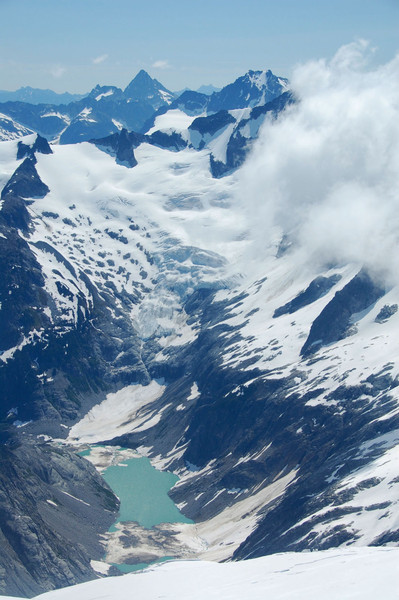 Brennan coming off the top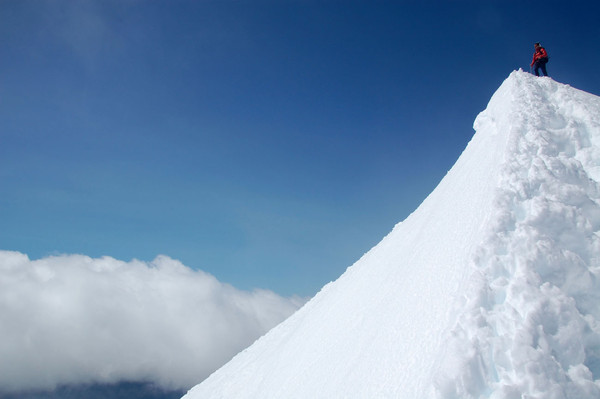 Klawatti Peak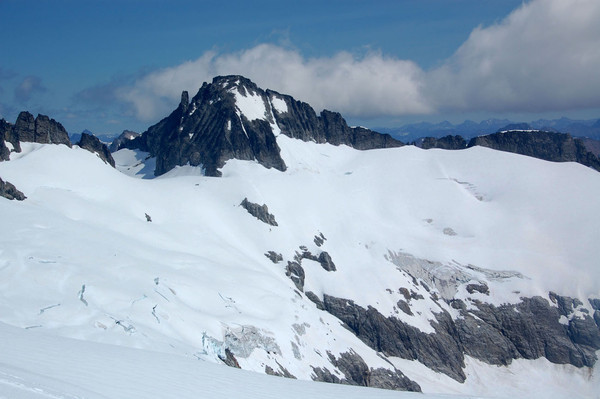 Glacier Peak and the ridge separating Roush and Torment Basins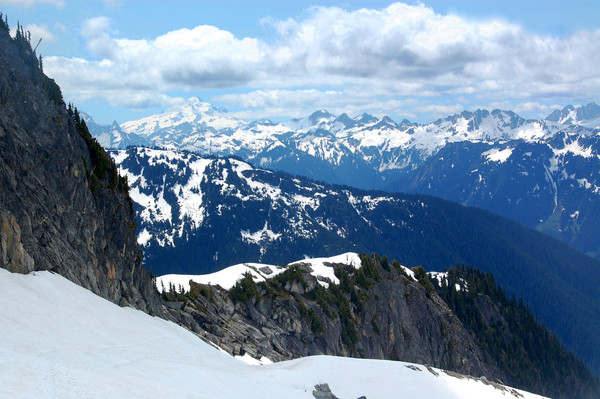 Cascade Pass area
Happy to be done with this part of the trip down.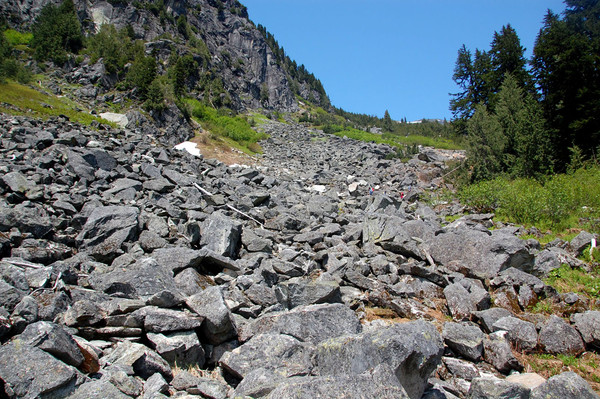 Gear Notes:
Nothing open on the glacier, a few holes right of the route for the final 500 feet, you make the call.
Approach Notes:
Cross the creek. Go uphill for a long ways. Walk over big rocks until you get to snow.