Trip:
Hinkhouse Peak - North Ridge III 5.7
Date:
8/26/2007
Trip Report:
A few days ago, Dan Hilden, Gordy Skoog, and I climbed the North ridge of Hinkhouse Peak. Hinkhouse used to be called "State Peak" but was renamed for a climber who died on Denali in '95. Gordy thought this route had not been climbed before, but an entry in the summit register proved that we had been scooped by a Mazama local who did the ridge a few summers ago.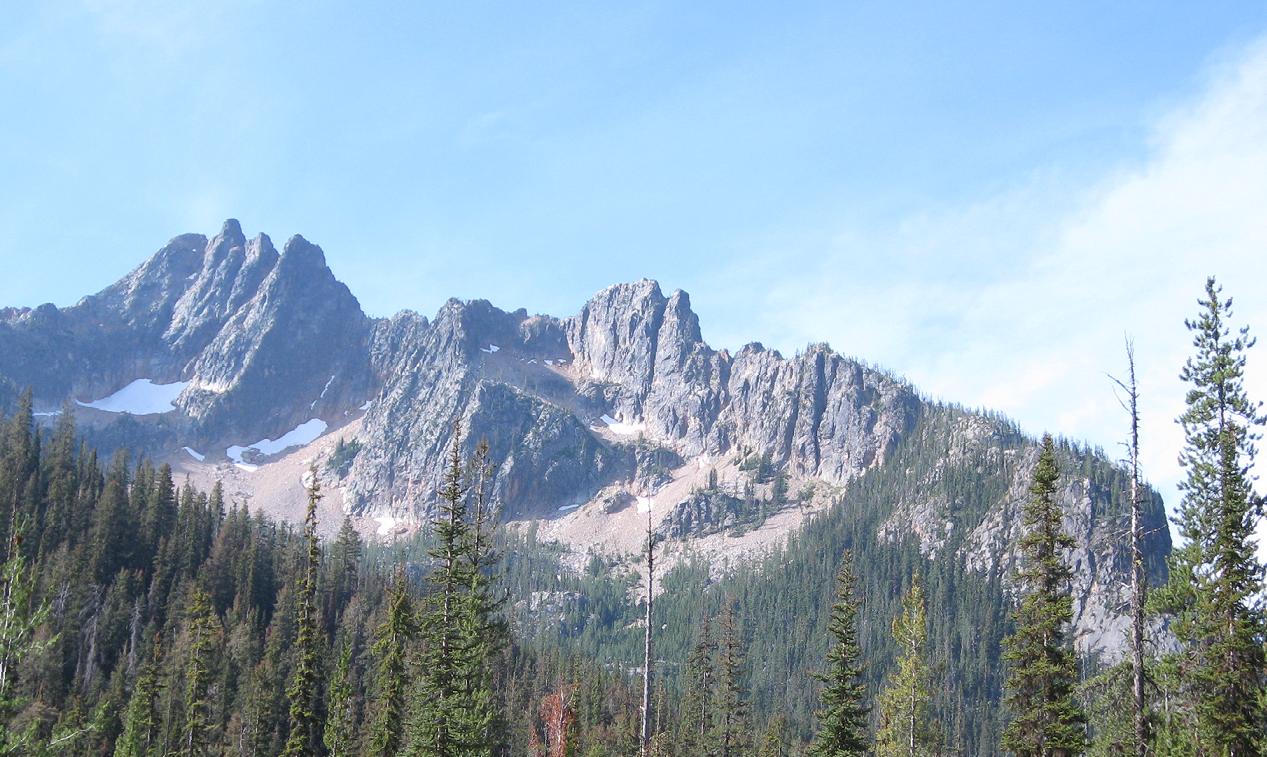 From the Cutthroat lake trailhead, you can see the entire climb. This photo makes the whole thing look flatter than it really is, but routefinding is obvious from the get-go. The approach is 20 minutes (mostly along an old road bed) from the car park.
There is a lot of very solid slab and 4th class climbing along the start of the route.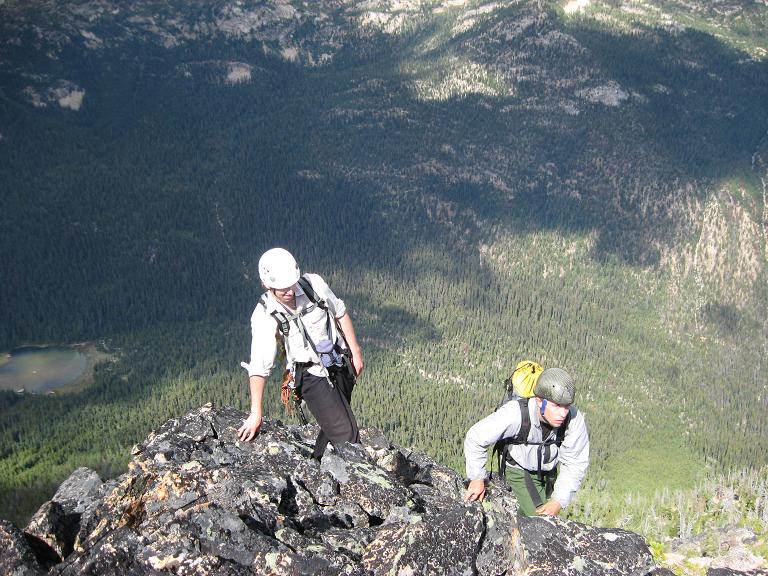 Things eventually steepen and we climbed up 3 towers to the summit. The steeper climbing seldom lasted long, and its mostly a fun alpine ramble.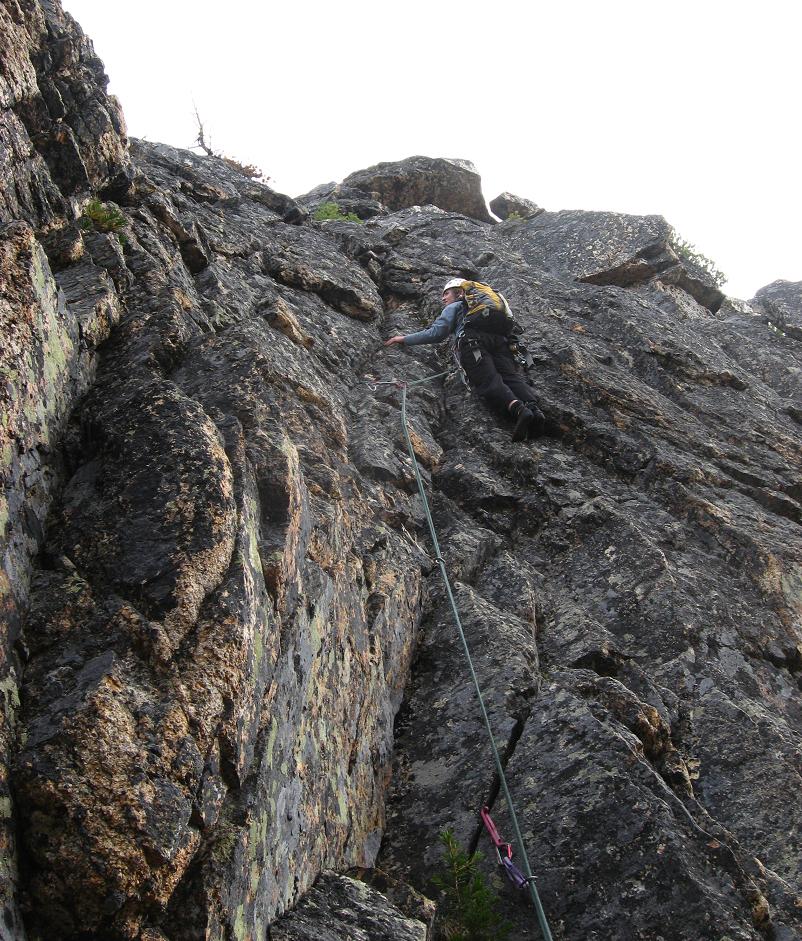 One Rappel was made into this pitcturesque notch.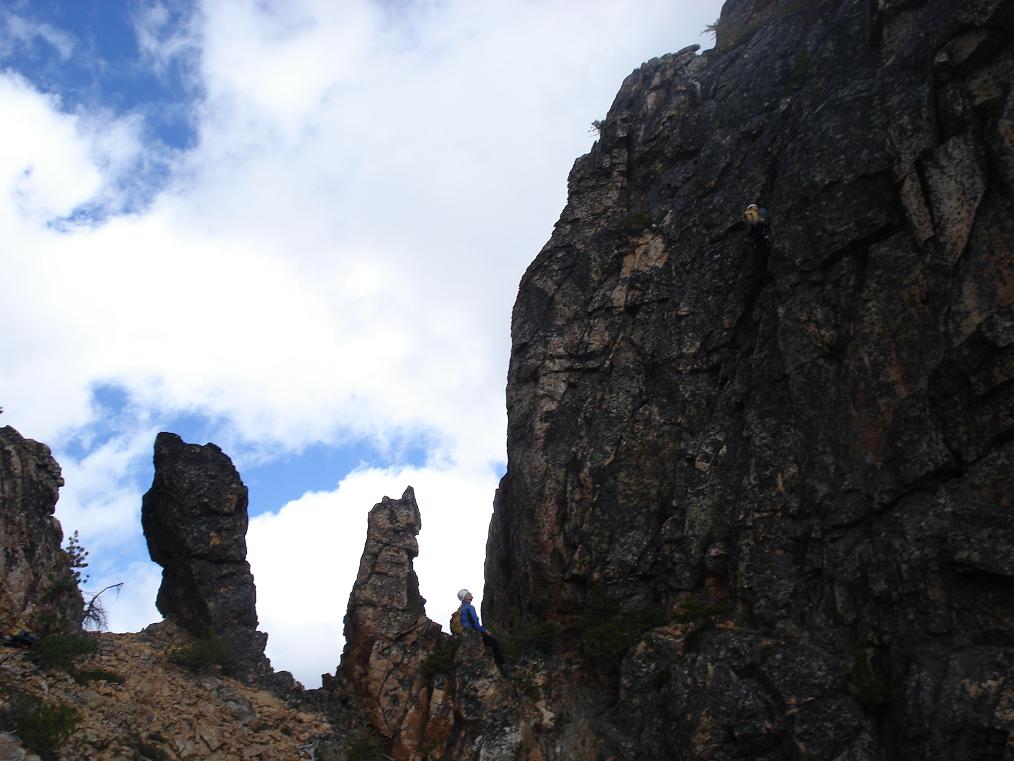 Gordy got to take the last couple of fun pitches to the summit. I cannot confirm or deny the possibility that he betrayed his old-school credentials and placed one of those new-fangled 'friends.'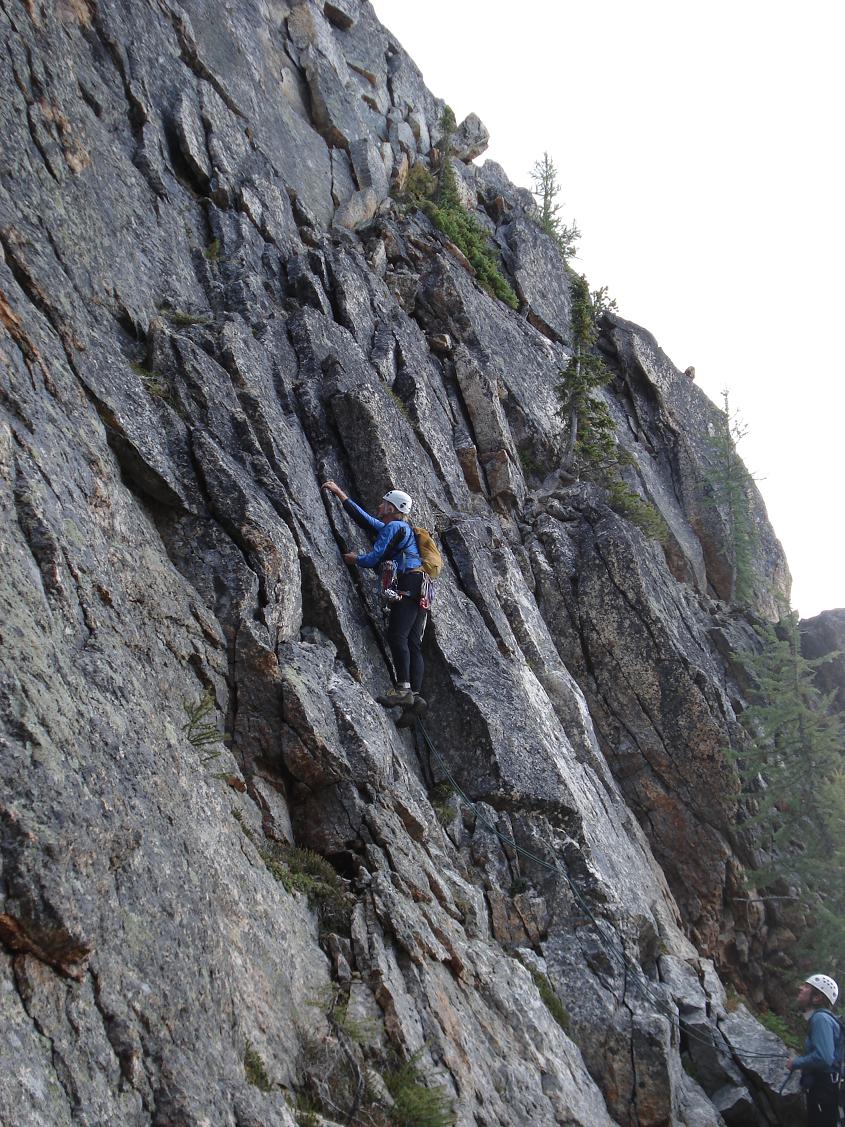 From the top, you can scramble down to the WA Pass overlook, or make a rappel-free descent back down into the Cutthroat drainage.
Gear Notes:
Light alpine rack
Approach Notes:
Walk west for 20 minutes from the car to granite slabs at the toe of the ridge