Trip:
Sloan Peak - Corkscrew via North Sauk River
Date:
8/19/2017
Trip Report:
A group of 4 of us took on this route. We met up at 5 am and started our approach hike around 7:10 AM. The first cross of the Sauk River doesn't have a log crossing or at least we couldn't find one. The river is pretty low is spots so we crossed there. The next two river crossings have logs to cross them so we used them. Watch out for hornets between the first river and second river crossing. I got stung by one.
the hike is very straight forward, ribbons through out mark the climber's path. We met a second party of 3 that had approach from Bedal Creek and they mentioned they had to do a bit of a bushwack. The glacier is starting to look pretty bare, our route followed the upper northern aspect of the glacier. Several crevasses, there is one snow bridge crossing that can look intimidating but it's pretty solid as of this writing (see picture). The scramble does in fact feel like a corkscrew twisting around the mountain. All in all, a good day.
GPX File if interested:
https://www.dropbox.com/s/zyro1ueohdpziqw/Sloan%20Peak%20-%20Corkscrew.gpx?dl=0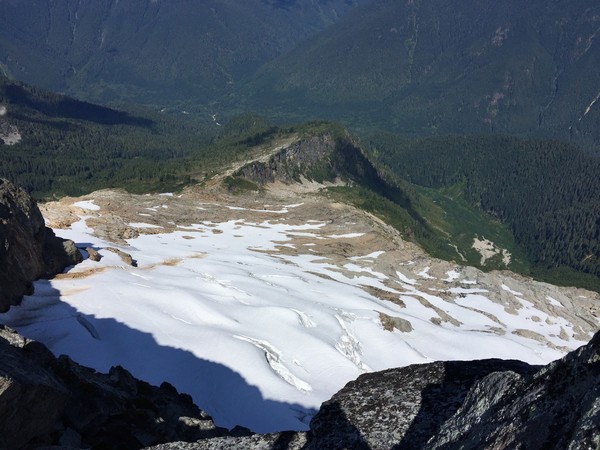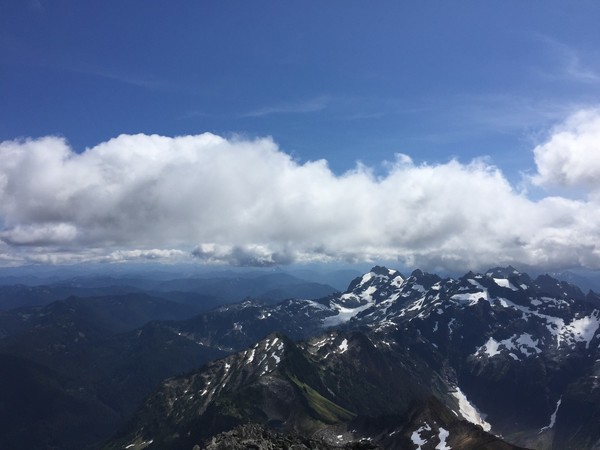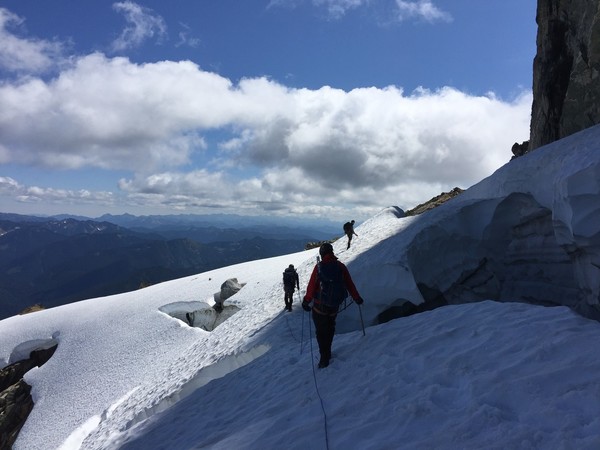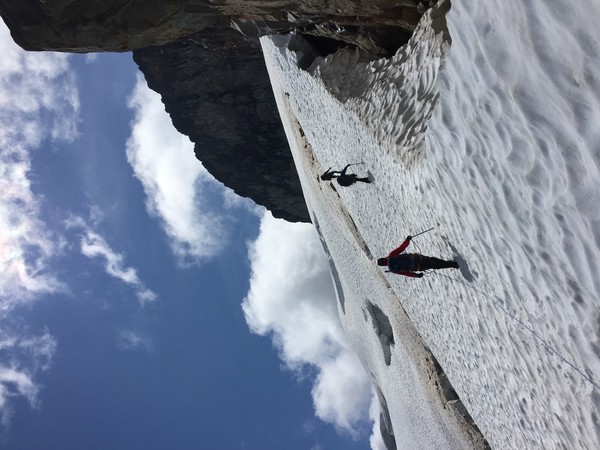 Gear Notes:
Standard glacier equipment, 40meter rope.
Approach Notes:
Unpaved forest road to the trailhead pullout.