Trip:
Little Tahoma Peak - Cowlitz, Ingraham, Whitman Glaciers, East Shoulder
Date:
5/6/2017
Trip Report:
A group of 4 of us decided to tackle Little Tahoma Peak. Given the expected nice weather we would have on Sunday 5/7, we thought it would be a nice two day climb. It was an awesome climb. We did it from Paradise as the normal approach from Summerland is still closed at the moment. We met up at 7 AM in Bellevue area and drove to Paradise. We register at the Longmire Museum with the rangers and paid our climbing fee ($47 per person, good for 1 year). The fee is required above 10,000 feet OR upon setting foot on any glacier. We started our climb at 10:19 AM following the Camp Muir route to about 8120 feet and after roping up we started our traversal towards Little T. The first glacier we traversed was the Cowlitz, we had poor visibility on Saturday so it made our route finding very interesting, the route has plenty crevasses, snow bridges still holding pretty well. The second glacier we traversed was the Ingraham glacier, it had far more crevasses and we actually dropped into one to be able to continue our route, passing through the seracs/ice blocks was very cool. Upon reaching the East Shoulder of Little T, we decided to set up camp at about 8800 feet. The following morning we woke up at 2:30 AM and after gearing up and eating we started our climb at ~ 3:30AM. We were climbing on the Whitman glacier and the East Shoulder of Little T. The climb from camp is very steep, about 25-55 degree range pretty much all the way to the summit. Once we reached the last scramble to the summit, we experience first hand the famous rotten rock of Little T. Exposure is significant in this climb. There is a summit register, we had to clean the ice/snow from it (Mazamas metal box). We chose not to take our rope for summit day due to the steepness of the shoulder, in retrospect we could have benefit from taking the rope and using it to rappel at least. Some existing slings are tied around rocks but as mentioned this is rotten rock unsure how reliable it is.
I have included our gpx if you're interested and some pictures.
GPX:
https://dl.orangedox.com/ezyRAk1DicmYgycvqp
Cool Video by @niroyb :
https://www.youtube.com/watch?v=YZz0h9NiqMY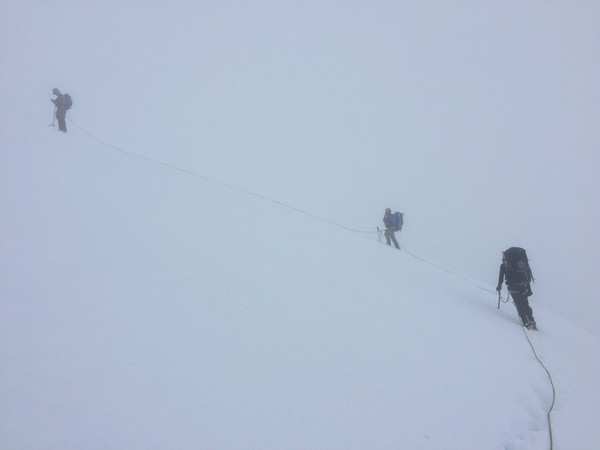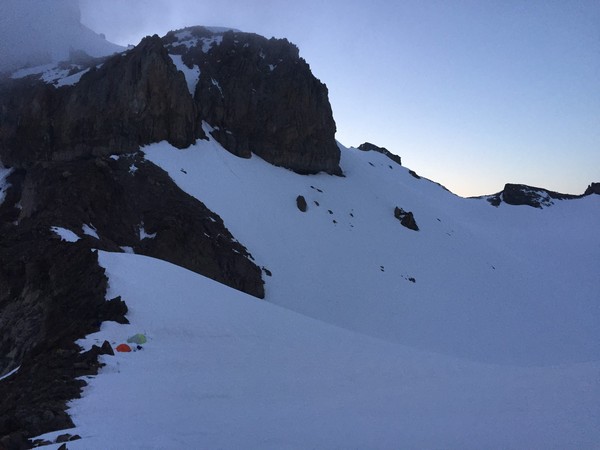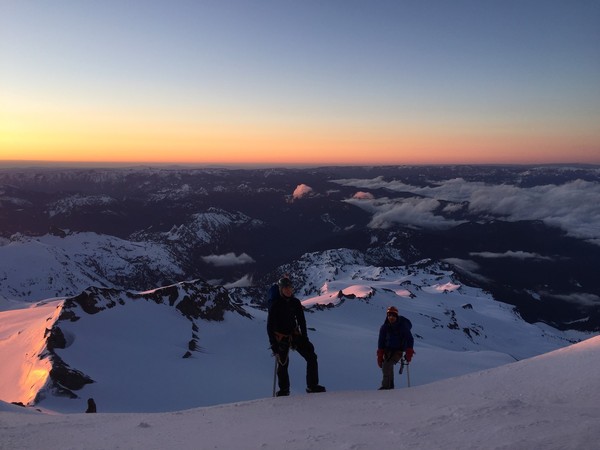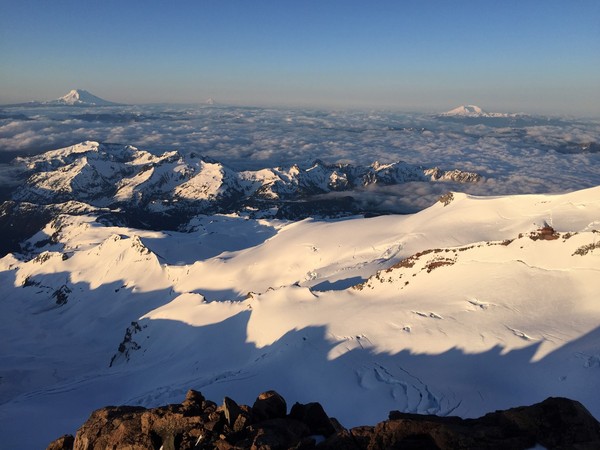 Gear Notes:
60m rope 9.8mm, crevasse rescue gear, overnight gear, general mountaineering ice axe, crampons, helmet
Approach Notes:
Significant glacier travel, steep snow climb.