Trip:
Mt Baker - Easton Glacier
Date:
6/22/2016
Trip Report: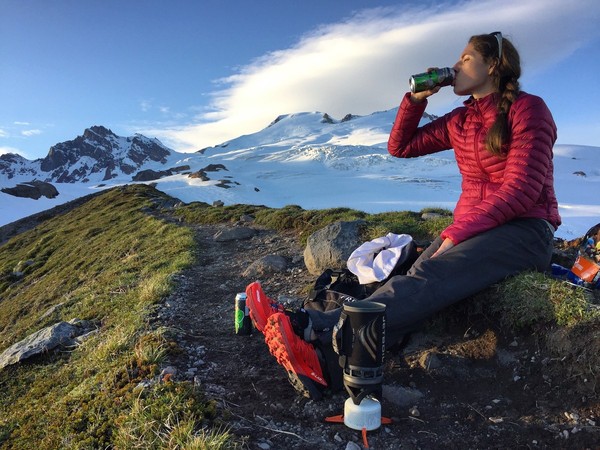 Taylor and I enjoyed an awesome ski in a tight but gorgeous weather window last week. Volcano season is in FULL SWING right now, so go get the goods before all the snow bridges get droopy.
TR:
http://mountainlessons.com/skiing/mt-baker-easton-glacier-ski-descent
Gear Notes:
Skis. You'd have to be crazy to want to walk both up and down this thing.
Atomic Ultimate 78s with mohair race skins. No ski crampons. Real crampons optional for skiers depending on time of day.
Approach Notes:
A bit of snow on the trail yields to dry hiking up the railroad grade. Higher camps weren't melted out so we camped in the highest trees and were happy for it.