Trip:
Mt Adams - South Side, SW Chutes Attempt
Date:
4/2/2016
Trip Report:
Inspired by the snow coverage described in a recent TR here,
tschef
and I decided to take a two-day trip up Mt Adams to try to ski the SW Chutes
Our trip report is here, with many more details (w/video/photos):
bit.ly/mtadamsCC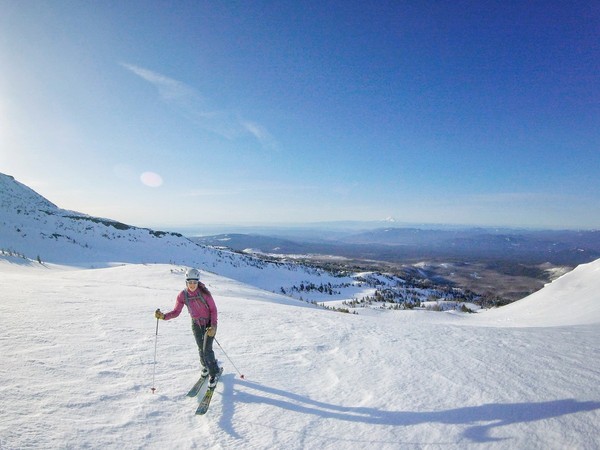 We started from Pine Side snow park on barely snow covered road, ascending equally thin snowpack through the trees into the burn area, where coverage improved. We made camp ~1/2 mi above the south climb trailhead, near timberline.
Weather was favorable on the first day, but high clouds and surprise wind kept the snow cool on the second, preventing a thaw in the SW chutes that we came to ski. There were still good turns to be had below 8500'.
Gear Notes:
Atomic Ultimate 78s w/race skins and superlight bindings. Ski crampons briefly useful on the crescent glacier. Alu crampons for the upper S. side.
Camped with a BD betamid and tarp, totally adequate.
Approach Notes:
I recommend no longer approaching from Pine Side this year. Per another TR on TAY, the south climb road is snowed in about 8 mi out, but this will shrink and will be a much better approach than using Pine Side any further (unless you like dirt and brush).