Trip:
Hyalite - Various
Date:
1/1/2013
Trip Report:
Had a great trip to Hyalite over the New Year's Weekend and managed to climb many of the classic moderates.
The mixed section at the bottom of Silken Slot was completely iced over, but water was pouring through the tube. The step across to the chockstone was a bit dicey.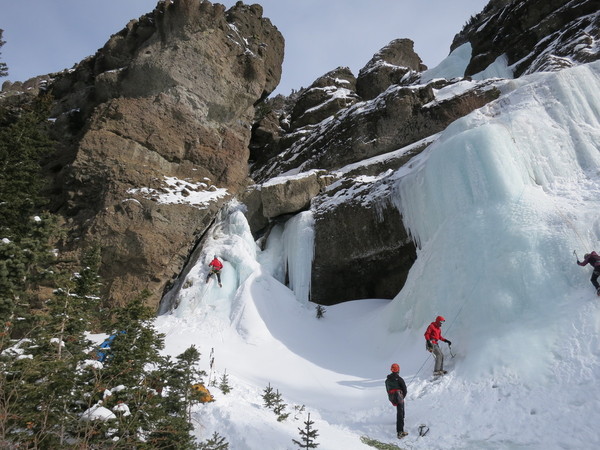 Squirmy arm barring and thin feet were the order of the day. A solid red link cam protected the move.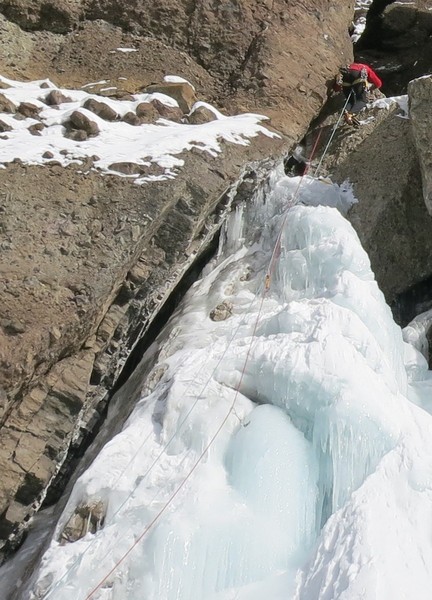 The second pitch to the tree (the first variation mentioned in Winter Dance) was delaminated and required gentleness. Water was running over the rocks, and the ice was falling apart.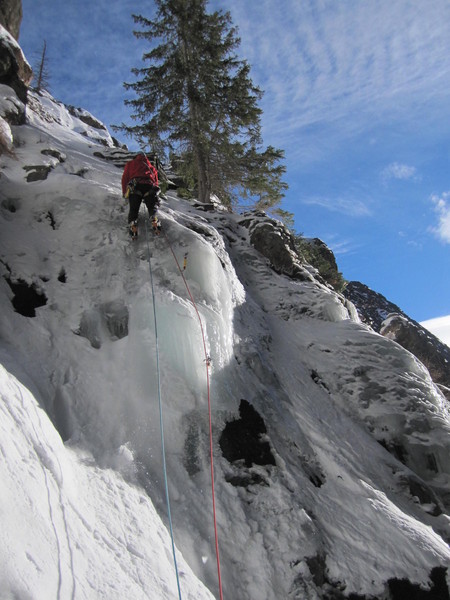 The top out for Upper Greensleeves offered some turf sticks=good fun!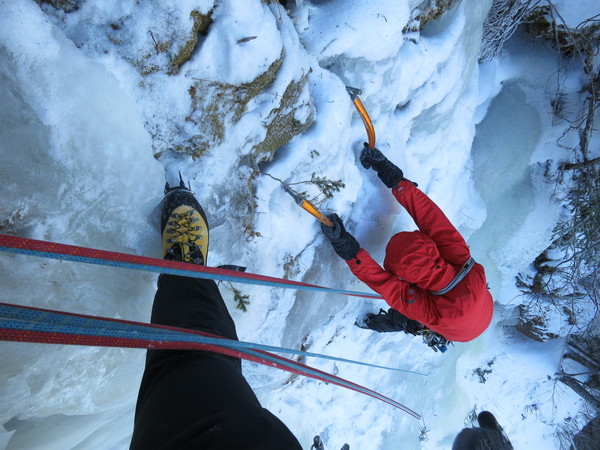 Mummy Cooler II was a dance worth doing, as always.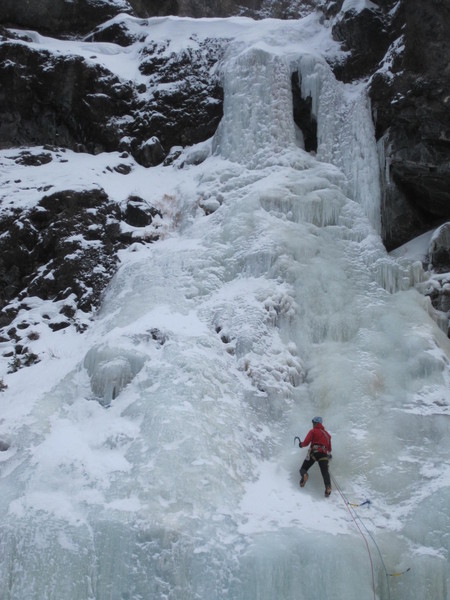 We found the start to The Matrix to be fat (relative to what Winter Dance seemed to suggest as "normal").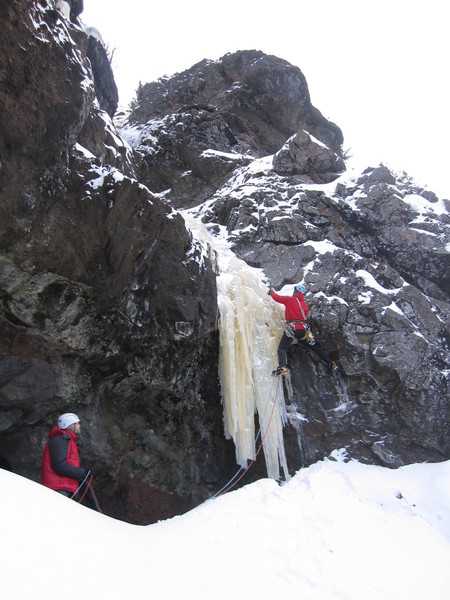 The start to the Hangover was wet, but the finish was plastic!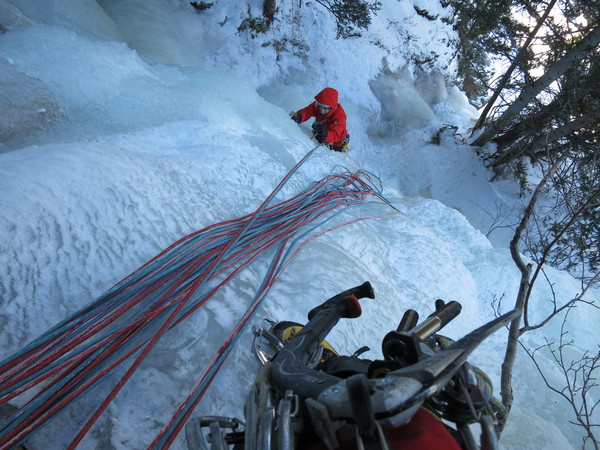 GI's topout offered a hookfest!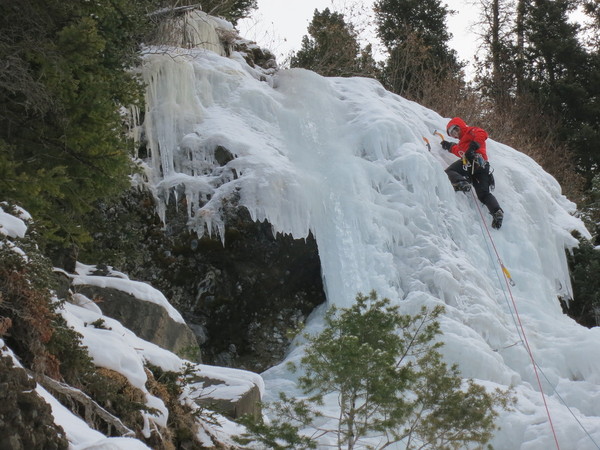 The Fat One was...well...fat and delicious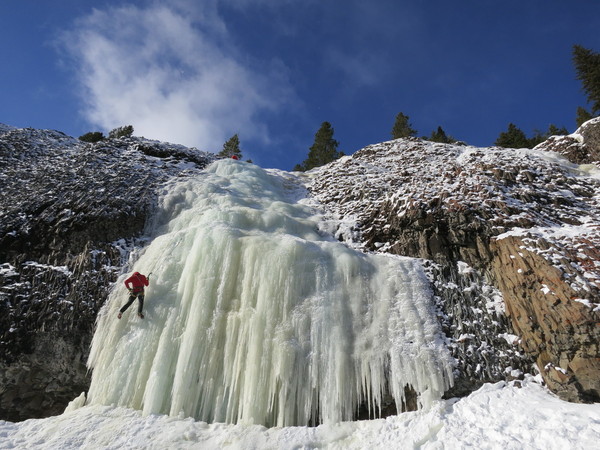 We took the Elevator all the way to the top floor.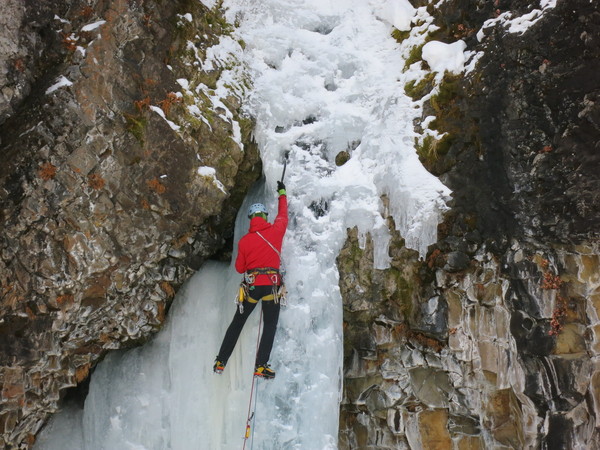 ...and even got a gratuitous drop knee.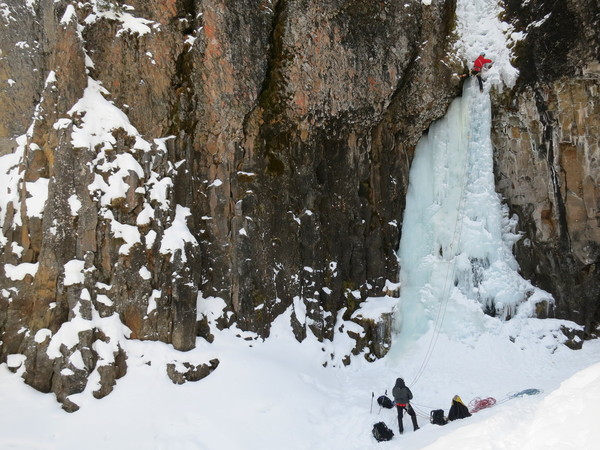 Gear Notes:
Nearly everything took 16's anywhere you wanted to place them.
Approach Notes:
I-90.