Trip:
Mount Shasta - Avalanche Gulch
Date:
6/13/2010
Trip Report:
I climbed Mount Shasta via the standard Avalance Gulch route on Sunday. It was a gorgeous day on the mountain with brilliant sunshine, excellent visibility, and relatively light winds. The main issue was extremely firm/icy snow for 2,000+ vertical feet between Helen Lake and the Red Banks and ice chunks peeling off the rocks. The roundtrip climb from Bunny Flat was 7:45 starting at 3:48 am and finishing at 11:33 am. The ascent was 4:24, 30 minutes on top, and 2:51 down.
Substantial snow remains right from the parking lot at 6,950 ft. The consolidated, firm snow made for a quick trip up to Helen Lake. After Helen Lake the steeper slopes were extremely firm and icy. Warm storms from the previous week caused rain to fall on this portion of the mountain creating icy conditions along with rime ice on the Red Banks rocks. The warmer temperatures over the weekend were causing the rime ice to break off and fly down the icy slopes at fast speeds. A helmet is essential right now and it's a good idea to stay to climber's right to avoid the worst area of funneling. The conditions resulted in an unprecedented nine search and rescue operations along with five helicopter evacuations over the weekend. Climbers either slipped on the icy slopes and couldn't self arrest or lost balance after being hit by the ice chunks. The icy slopes made for a relatively fast ascent but a painstakingly slow descent for a few hundred feet below Red Banks before the snow became slightly softer. The upper portion of the mountain above red banks was in fine condition.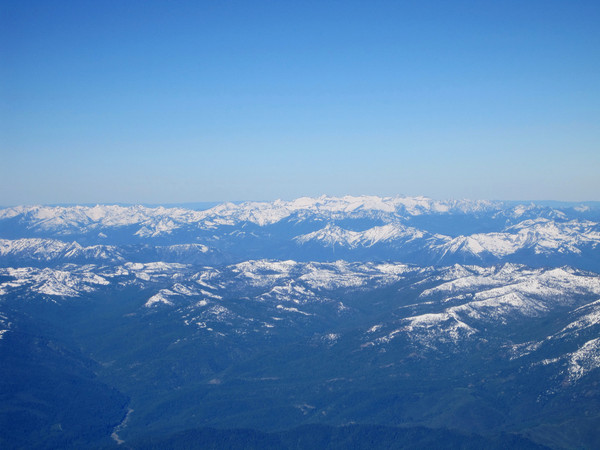 Trinity Alps.

Panorama from summit.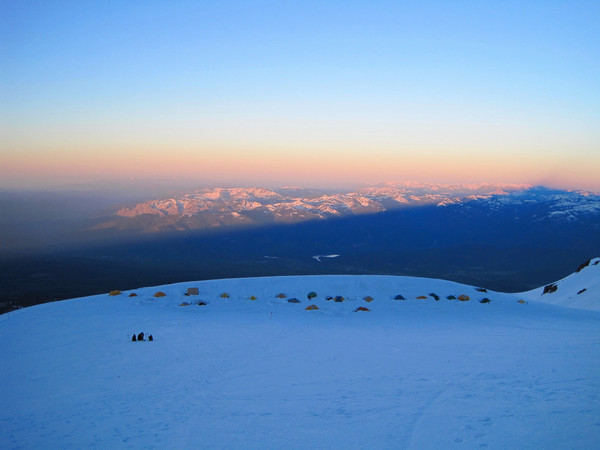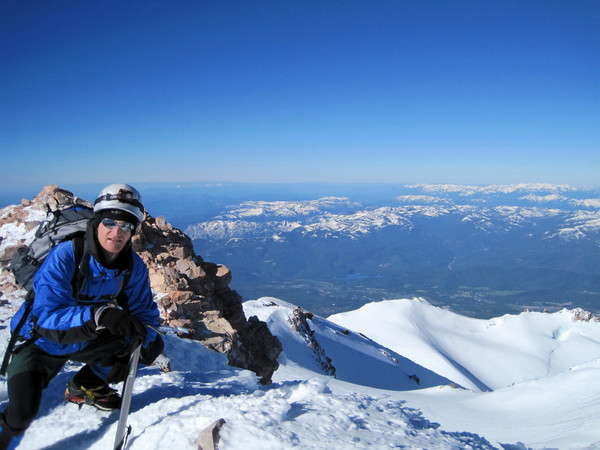 Summit shots.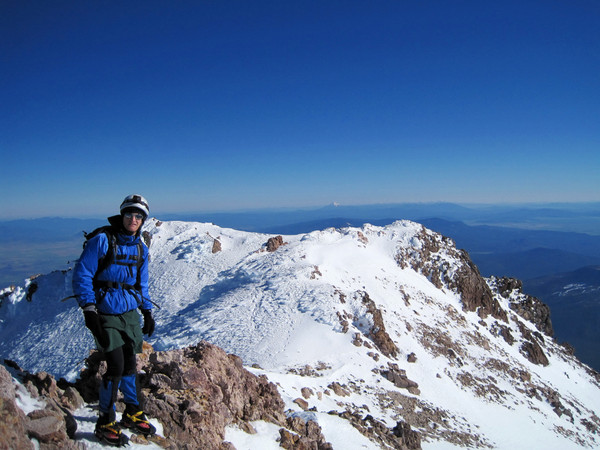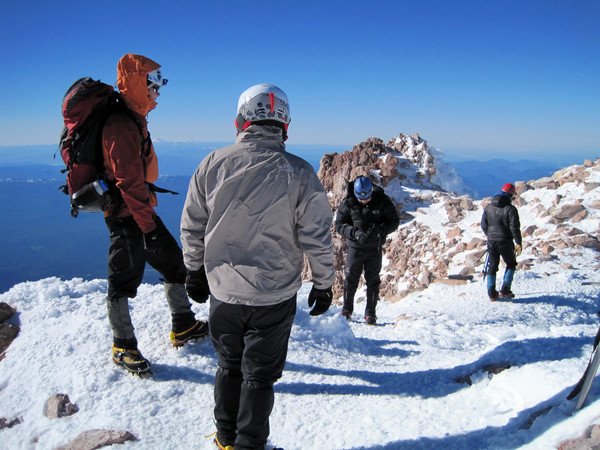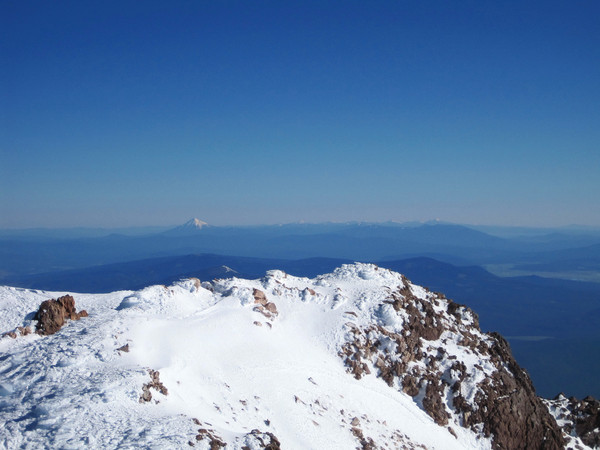 Mount McLaughlin and Oregon Cascades.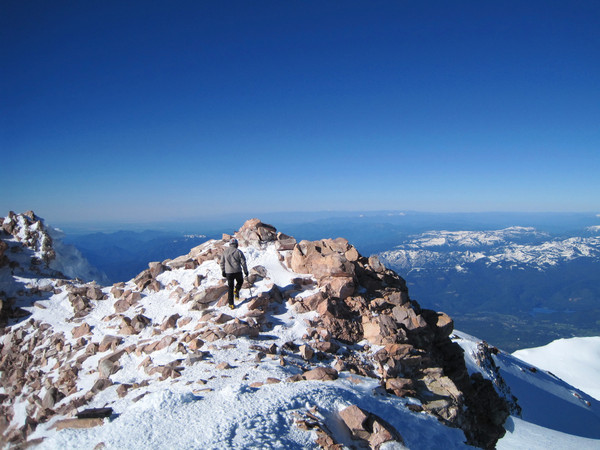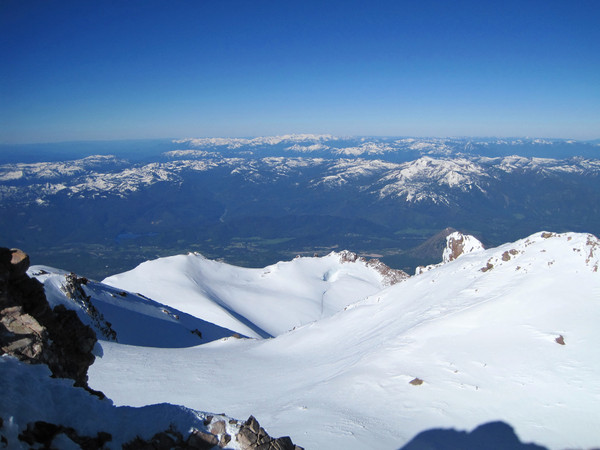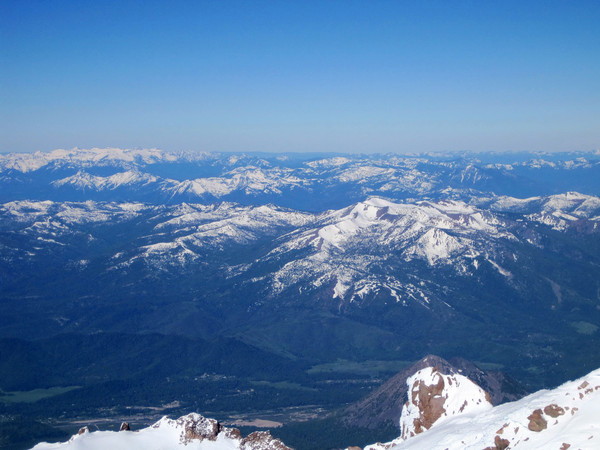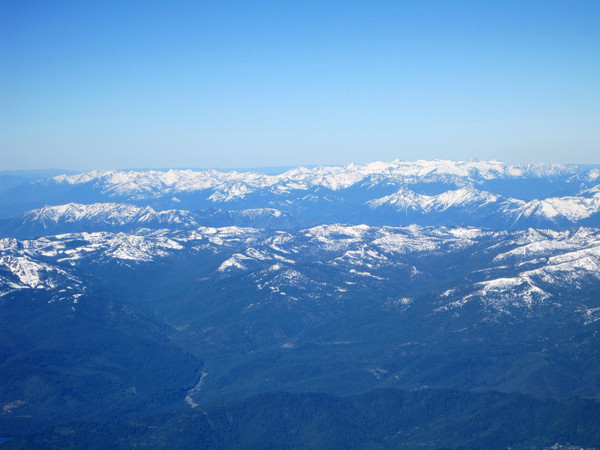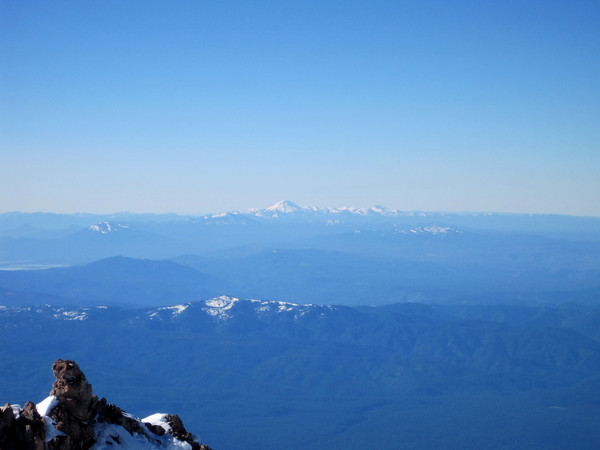 Lassen Peak.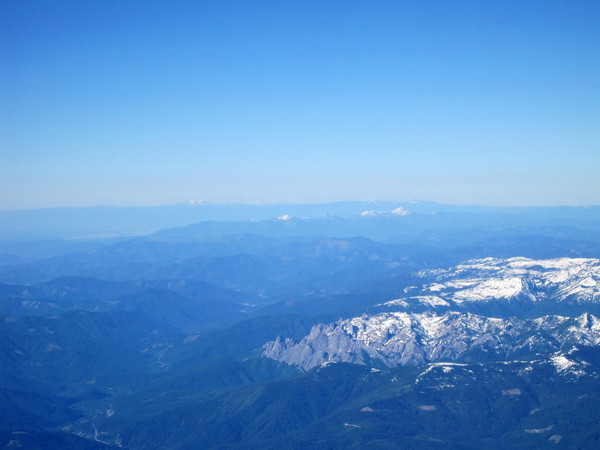 Castle Crags and Coastal Ranges.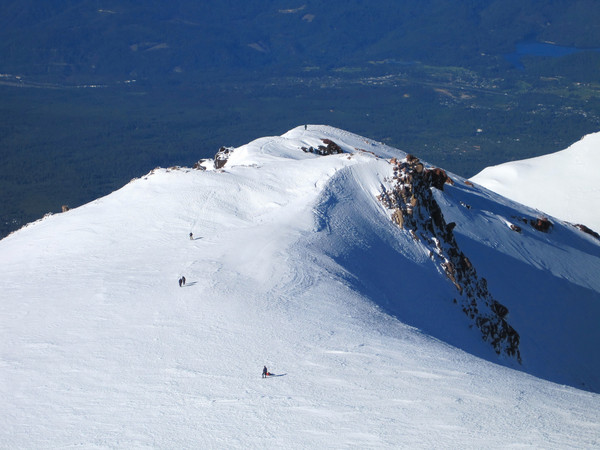 Top of Misery Hill.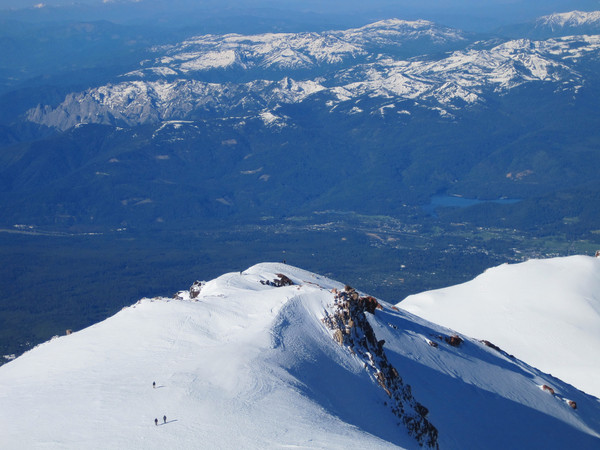 Impressive relief.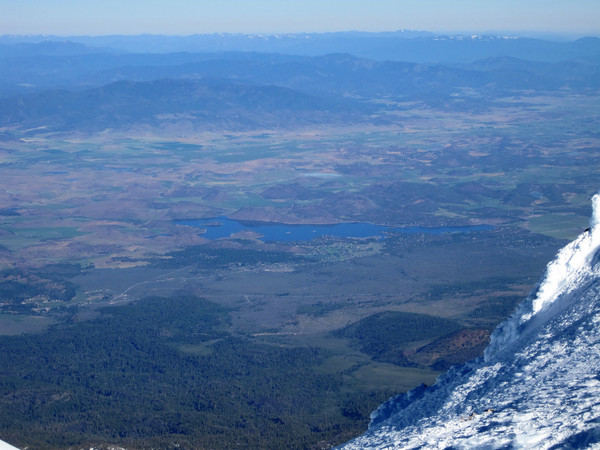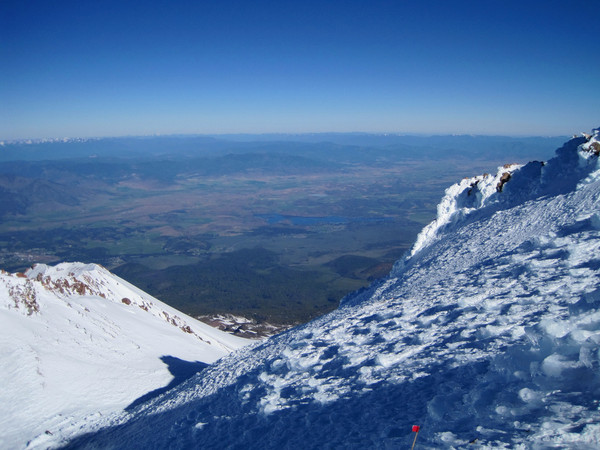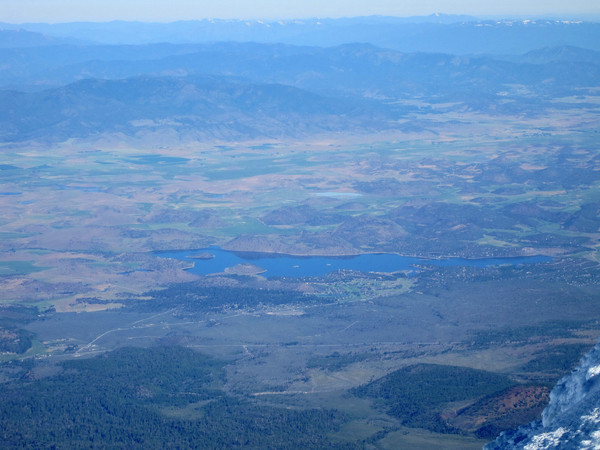 Lake Shastina.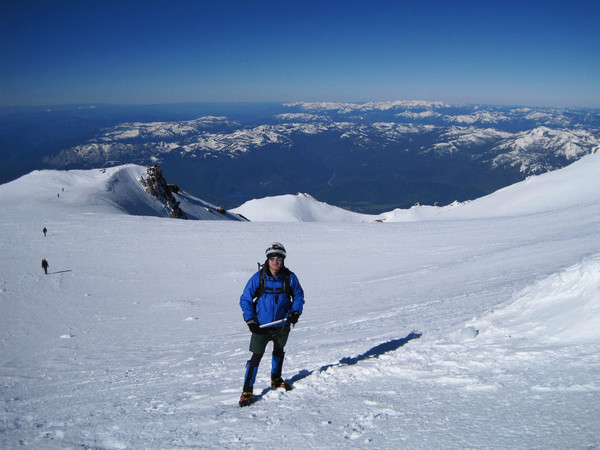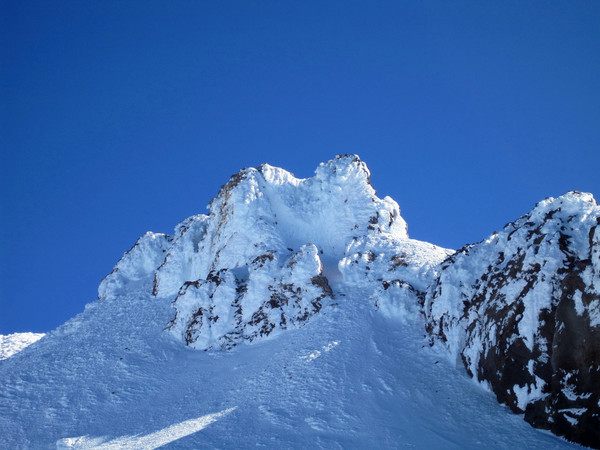 Summit pinnacle.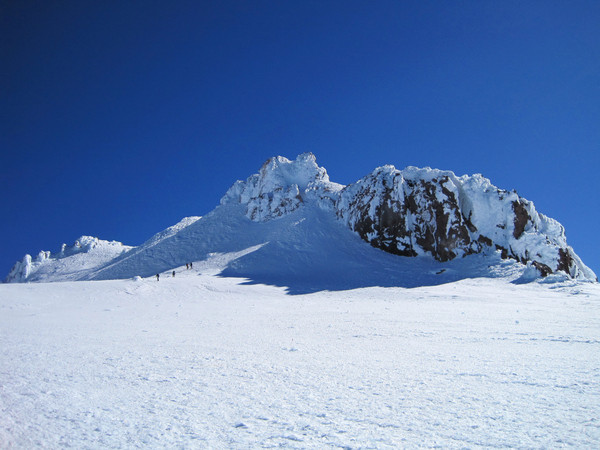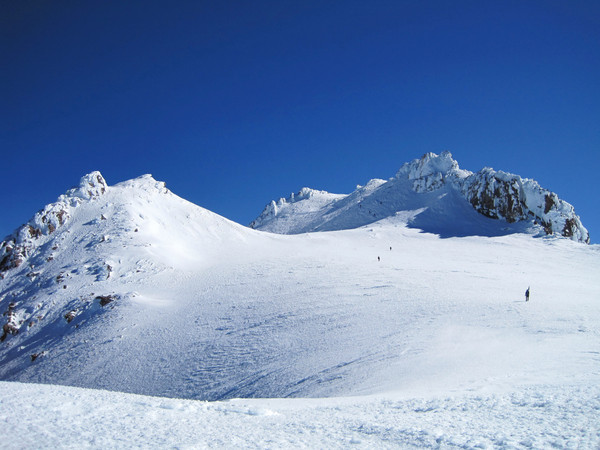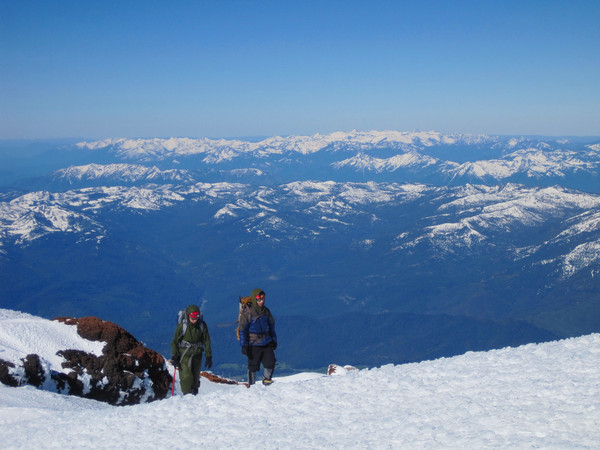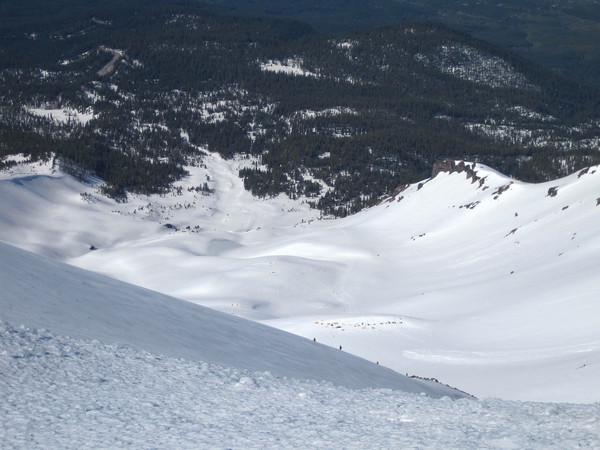 Looking down Avalanche Gulch.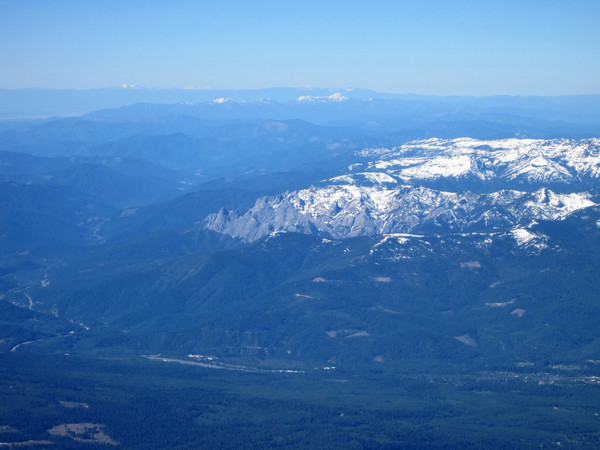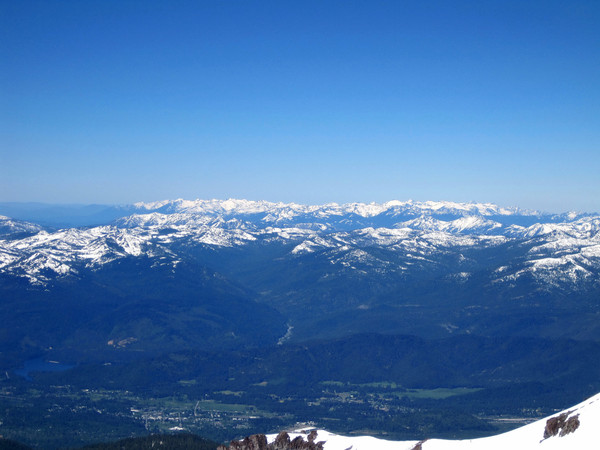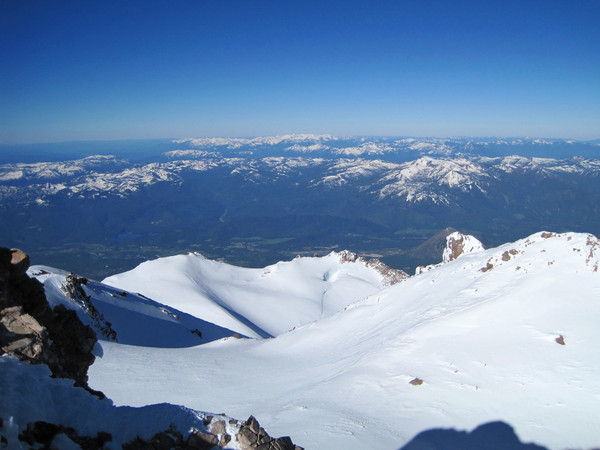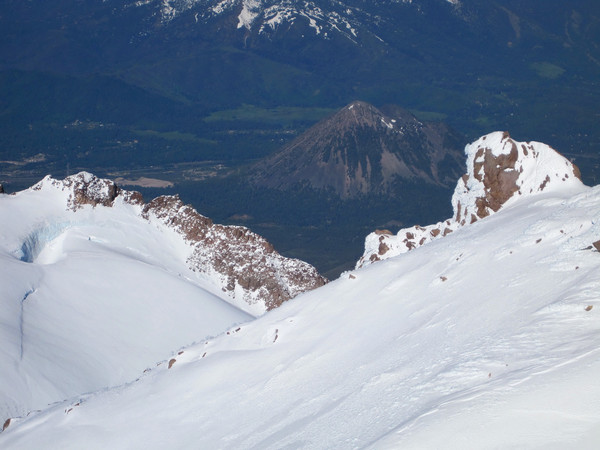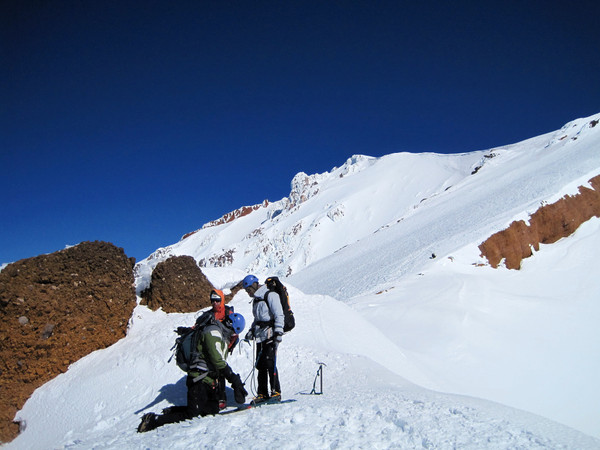 Top of Red Banks.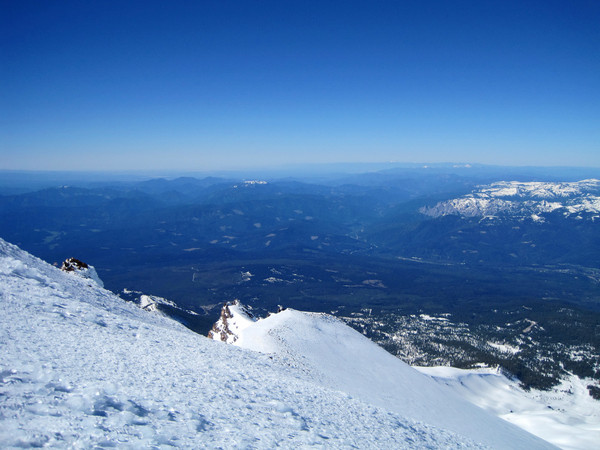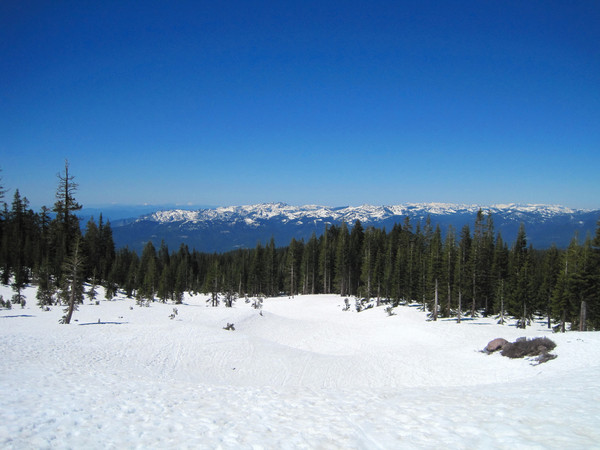 Bottom of Avalanche Gulch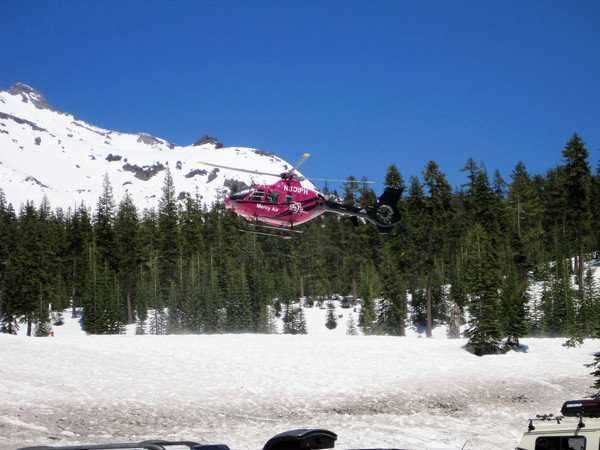 One of several helicopter evacuations.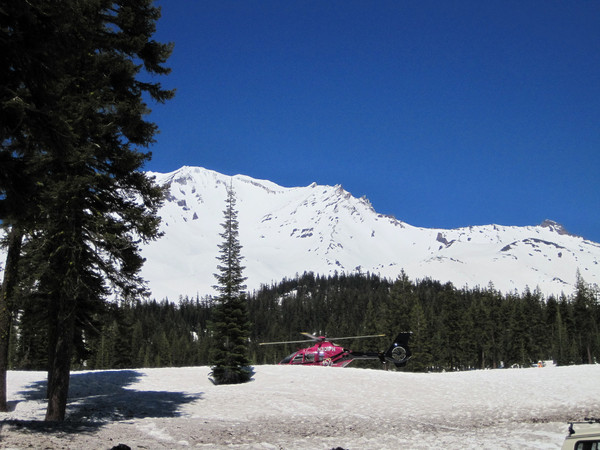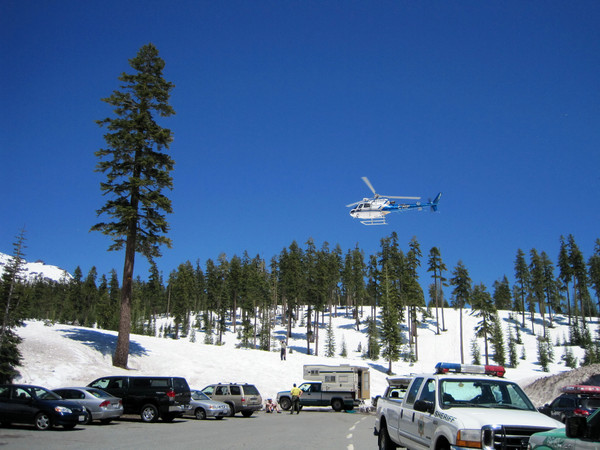 Gear Notes:
Crampons, ice axe, and helmet are essential right now.
Approach Notes:
Snow from the parking lot.