Trip:
Olympics - Mt. Deception from Royal Basin
Date:
5/25/2009
Trip Report:
With the quick alpine season in the Olympics we headed up there over the holiday weekend. We had the whole upper basin to ourselves on Saturday night and shared it with a group of skiers and snowshoers on the second night. We climbed Deception and Martin from the basin and despite quite a bit of post-holing, it was a great weekend.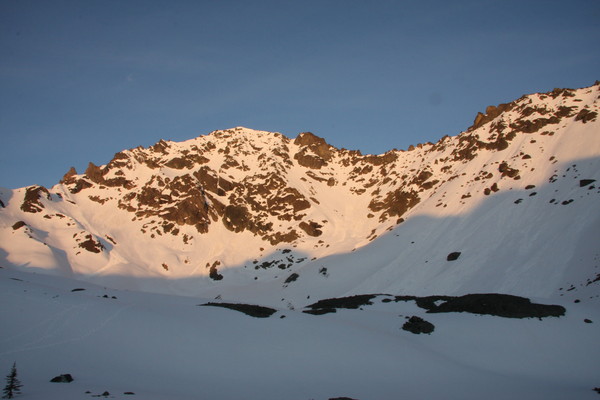 From the Basin head west up the snow slopes and work left towards the saddle. From the backside descend to the glacier and then climb a short and steep snow slope to the south. This will take you to the summit ridge and a nice walk to the summit. This is a fun, little climb.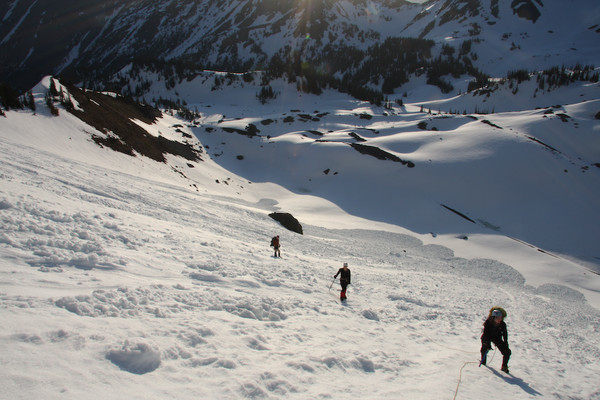 Get an early start to avoid waist-deep post holing.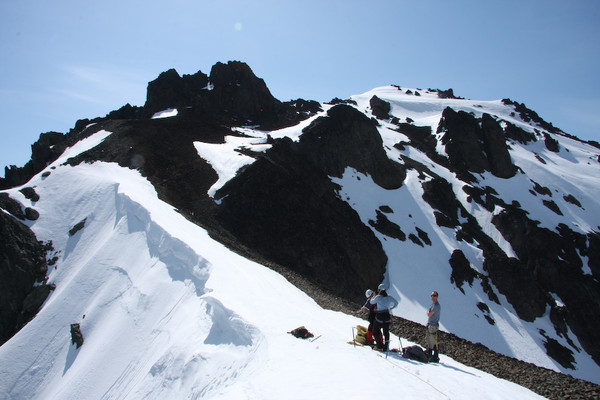 Reach the summit ridge after crossing the small glacier and climbing a short, forty degree snow slope.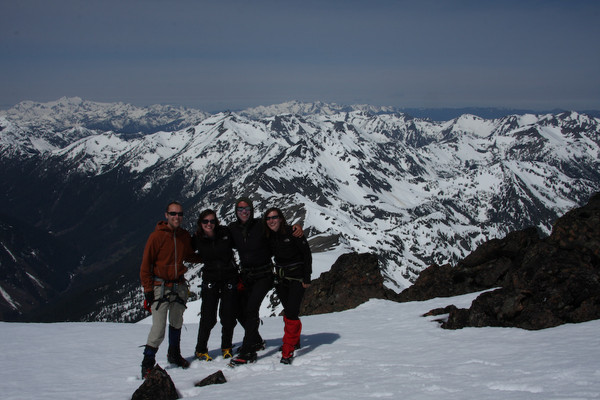 Great views of the whole range from the summit.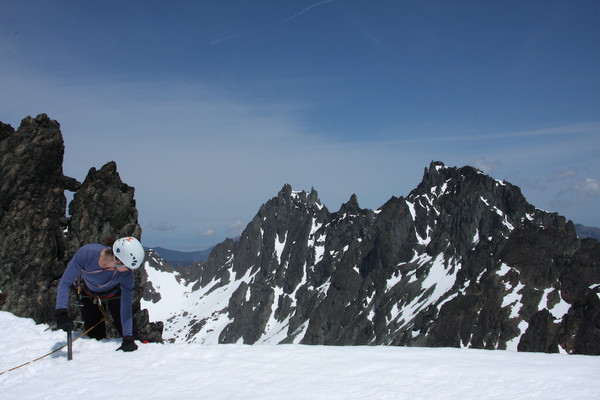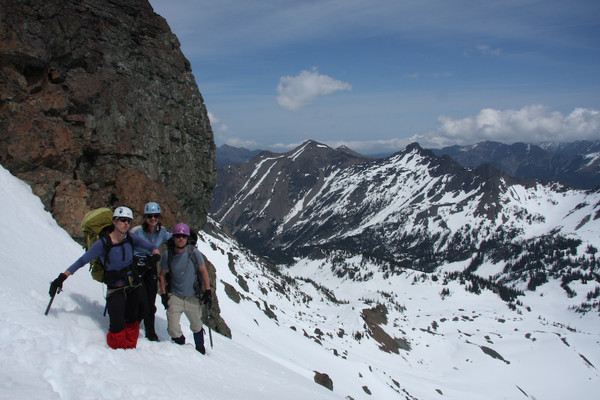 Gear Notes:
Ax, crampons if you plan to climb early (recommended), rope (we roped up with two inexperienced climbers but it was unnecessary), a few pickets just in case.
Approach Notes:
No snow until lower meadows at about 4400 ft.